MORGANTOWN, W.Va. — Listed at 5 feet 10 inches tall and weighing 160 pounds when he committed, Rodney Gallagher III and the WVU coaching staff knew he would have to grow in his early days at West Virginia.
Gallagher, one of the highest-rated commits in West Virginia's 2023 recruiting cycle, played three sports in high school, including football. He stayed at Laurel Highlands High School to finish his basketball and baseball career. However, he never wavered in his concentration on the sport he would play at the next level.
Even though he didn't arrive on campus until the summer, a program was given to Gallagher and other commits like him to prepare them for WVU football while they were still in high school. After listening to Neal Brown on Saturday, it's clear that Gallagher followed the program and has continued working on his body since stepping foot in Morgantown.
"I've been pleasantly surprised," said Brown. "Rodney's put on about 12 or 14 pounds since he's been here, which has given him the opportunity to compete."
The freshman pass catcher is using that extra poundage to his advantage.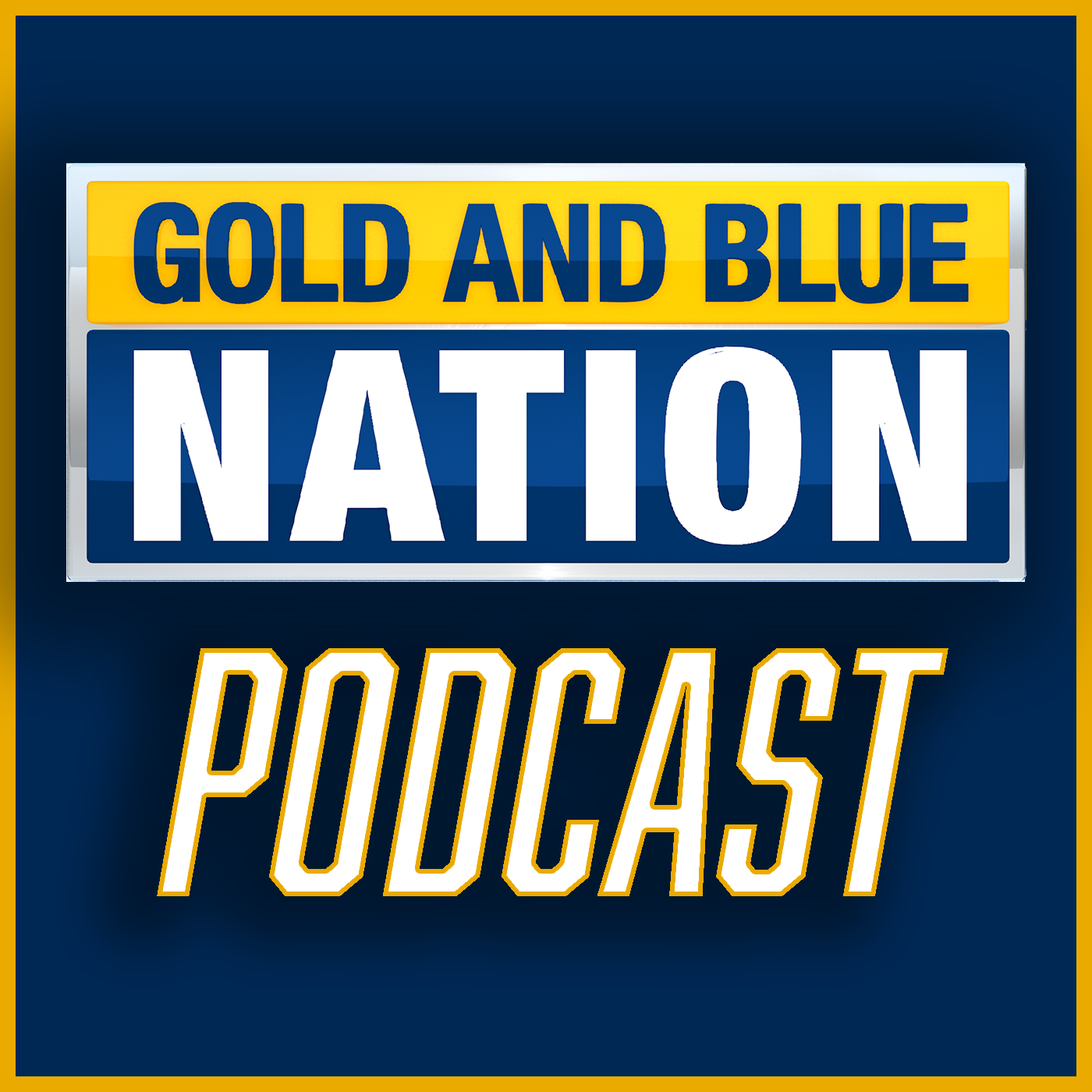 Rodney Gallagher might just be the biggest get for WVU in this recruiting cycle, and he's the latest guest on The Gold and Blue Nation Podcast, presented by Pritt & Spano. In this interview, he discusses his path to WVU, his final year of high school basketball at Laurel Highlands, his recent trip to Texas for the All-American Bowl and the story behind the jersey number he wants to wear when he suits up for the Old Gold and Blue. 
Brown noted that Gallagher is showing to be a better-than-anticipated blocker, especially for a wideout that played quarterback for his final two years of high school football.
"He's been more physical, and he's made a couple of really contested catches over the middle [of the field]," Brown added.
Veteran wide receiver Devin Carter was seen giving the first-year receiver a pointer or two during a drill that simulated getting separation at the line of scrimmage during Saturday's practice. Gallagher took what the more-experience player told him and immediately put the knowledge he had just received to use. He had no problem with the drill on the following rep.
Gallagher is listed as West Virginia's second option at the H wide receiver position on the team's initial depth chart, only behind Jeremiah Aaron. He is one of the wide receivers Brown and co. are expecting to make plays for the Mountaineers in the passing game this fall.
West Virginia's fifth-year head coach said he isn't surprised by what he has seen from Gallagher, though he is pleased with the results thus far. He also noted Gallagher had "two good days in a row" to finish the first week of fall camp.