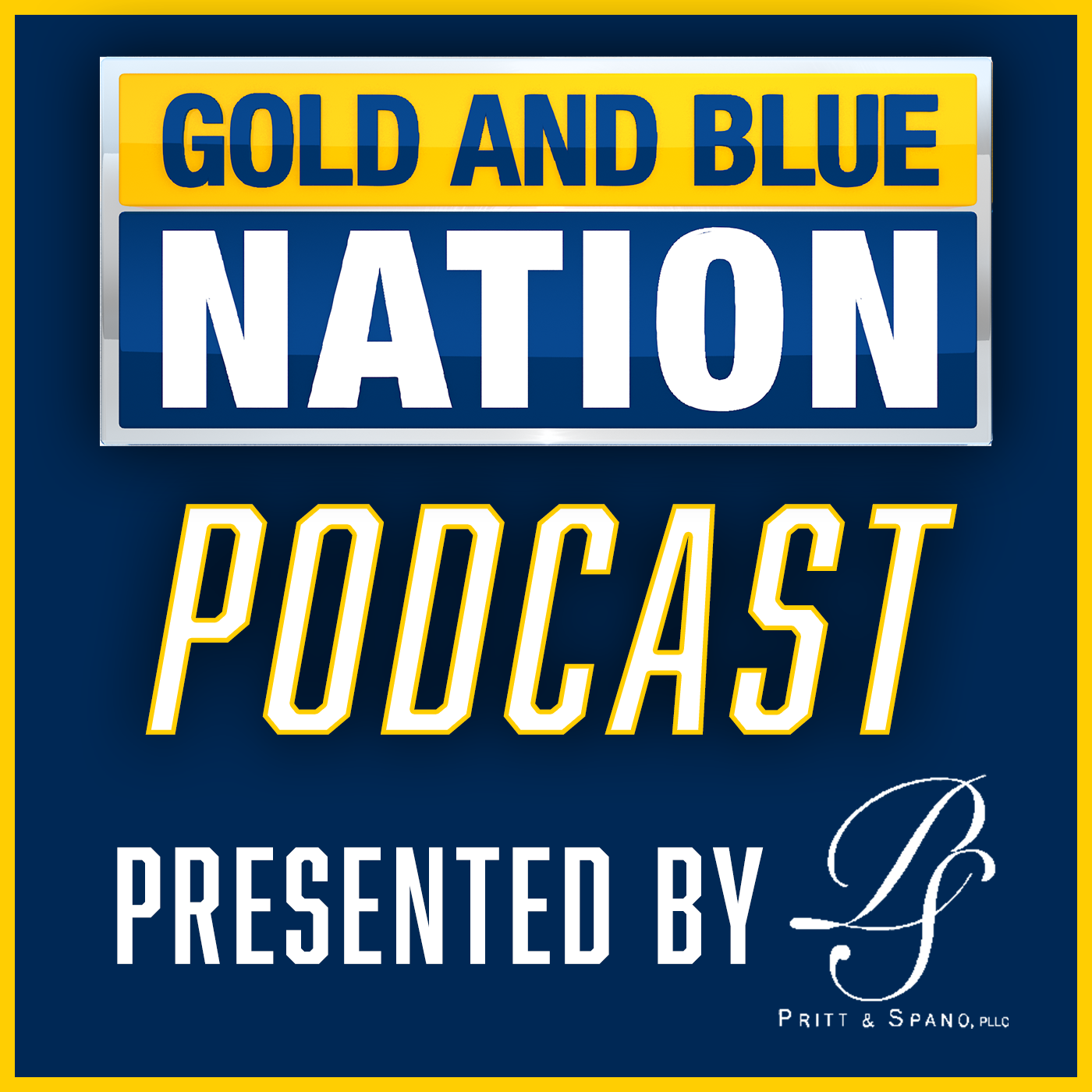 From coaching staff revisions to recruiting, head coach Neal Brown is approaching every facet of his job with the mindset that WVU must improve in 2023. During an offseason press conference, Brown, who is entering his fifth season at the helm, explained the logic behind coaching staff changes on offense, the reason why he hasn't made changes on defense and shared his thoughts on incoming transfers who have already joined the team.  On this edition of The Gold and Blue Nation Podcast, presented by Pritt & Spano, hosts Nick Farrell and Ryan Decker react to the head coach's comments. 
MORGANTOWN, W.Va. — An important West Virginia legacy continues within the Mountaineer football program.
Blaine Stewart joined the Mountaineer coaching staff on Friday as the program's next tight ends coach. He comes to Morgantown after working with the Pittsburgh Steelers under Mike Tomlin as the franchise's wide receivers coach.
Of course, Stewart's name precedes him in the halls of the Milan Puskar Center. He is the son of former head coach Bill Stewart, a man who left his imprint on WVU history with his legendary "Leave No Doubt" speech and a Fiesta Bowl victory in 2008.
"I want to be real clear about this: Blaine didn't get hired because his dad was a head coach here," said WVU head coach Neal Brown.
Brown and some of his staff saw Stewart's coaching abilities firsthand with the Steelers when they visited the team during OTAs. When WVU went to reorganize its staff early on this offseason, Brown said several of his staff members presented Stewart's name as a potential candidate.
Stewart's five years of experience in Pittsburgh will be very valuable to the Mountaineers in the Big 12, Brown said, but there still is some stuff to learn about the college game.
"He's got to learn the recruiting piece of it, that's the one thing he hasn't done," Brown said.
The head coach did admit that Stewart's family history does bring some value to the program. He's a Morgantown native with family still in the University City and his mother was even able to return to the stadium for the first time last summer.
Plus, Stewart has been able to foster strong connections through his background. Tomlin, who Brown credited for greatly benefiting the Mountaineers during his tenure, is himself a student of Bill Stewart after working on his staff at Virginia Military Institute.
"It means something to him, the fact that he grew up here in Morgantown, he's a Morgantown High product, he didn't play here but obviously there's nobody we could have hired that has more of a connection to the university and to the football program than him, so those are benefits," Brown said.
But there's more to it, Brown said. There are plenty of individuals across the football world that hold tight connections to the Mountaineers, but the head coach said there are certain things that set Stewart apart.
"His ability to teach, and I think he'll be a star in recruiting," Brown said. "We've got to teach him the compliance rules and things like that…but I think he is going to be a real star because if you can relate and coach the way he coached the professional athletes then he's going to be a star at this level."