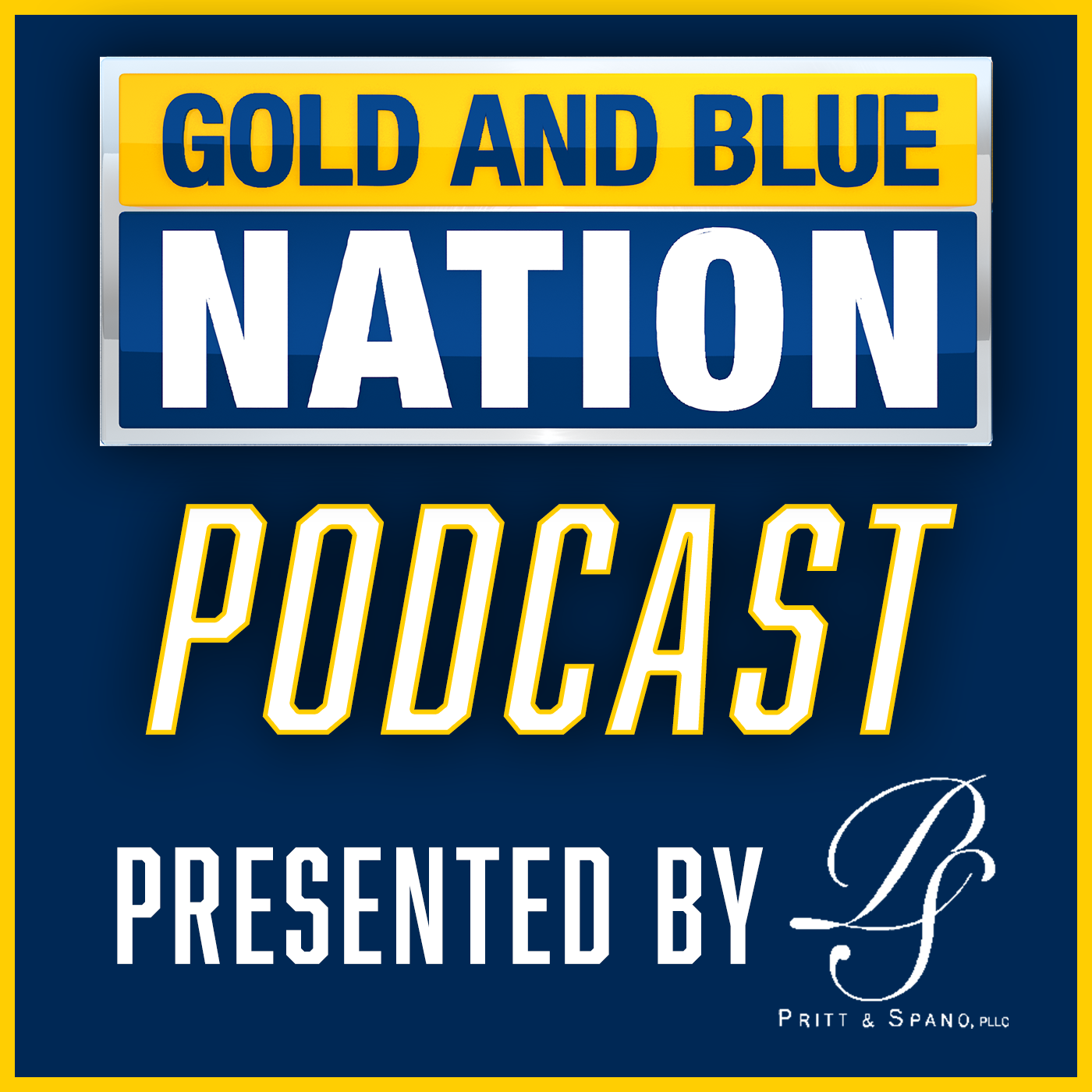 Former Mountaineer wide receiver Sam James recently signed with the Los Angeles Rams as an undrafted free agent. On this edition of The Gold and Blue Nation Podcast, presented by Pritt & Spano, Anjelica Trinone catches up with James to discuss his NFL journey. 
MORGANTOWN, W.Va. – After five seasons in Morgantown, wide receiver Sam James is getting his shot at the NFL.
James signed as an undrafted free agent with the Los Angeles Rams at the beginning of the month. On May 12, he will head to the West Coast to join his new team.
According to the Rams, they will not hold a traditional rookie minicamp but instead use that time period as an orientation period for the players to get acclimated off the field.
James was WVU's leading receiver in 2022 with 46 receptions for 745 yards and six touchdowns. His 62.08 receiving yards per contest also paced the team. He finished No. 2 in touchdowns behind Bryce Ford-Wheaton, who signed as a UDFA deal with the Giants.
On episode 60 of The Gold and Blue Nation Podcast, presented by Pritt & Spano, James recounts the moment he got the call from the Rams and the other NFL teams that gave him feedback.
He also reflects on his five-year career in Morgantown, building trust with four different position coaches and the temptation to enter the transfer portal.
Listen to the latest episode of The Gold and Blue Nation Podcast at the top of this page or via your preferred podcast provider, and subscribe to have future episodes delivered to you.
Gold and Blue Nation is the local leader for Mountaineer sports news, producing comprehensive coverage on TV and online. Download the free Gold and Blue Nation app via your preferred app store so you're never more than a touch away from our award-winning WVU sports reporting, highlights and archived shows.