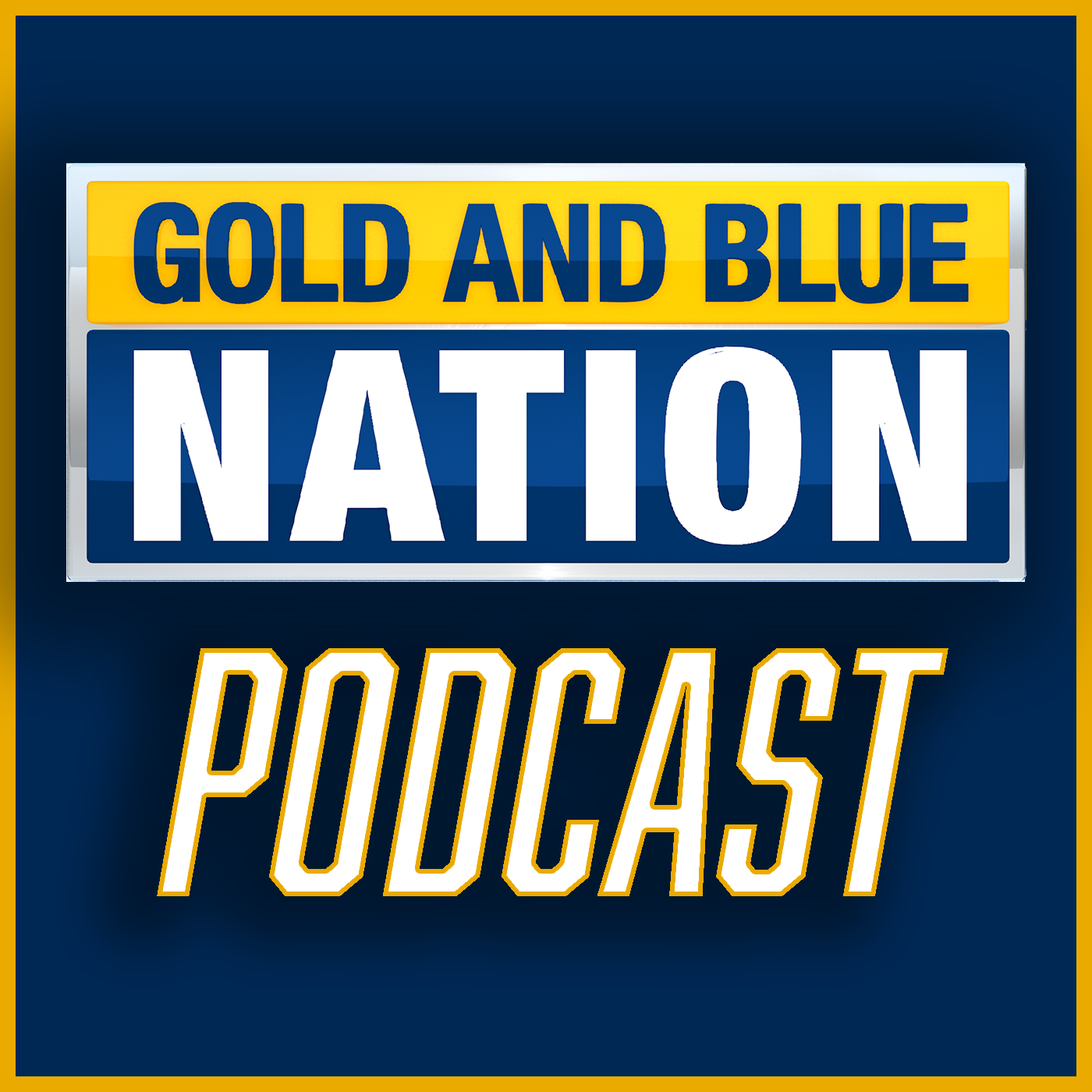 Deuce McBride has been all over the world this year, and soon, he'll be back in the Mountain State. Ahead of his basketball camps in the Wheeling area July 28 and in Morgantown July 30, he joins Anjelica Trinone on The Gold and Blue Nation Podcast to discuss his NBA career, fashion shows, the new WVU hoops coaching staff and more. 
MORGANTOWN, W.Va. —  Former Mountaineer and current New York Knick Deuce McBride is the featured guest on episode No. 70 of The Gold and Blue Nation Podcast. 
McBride will return to West Virginia before the end of the month to host a series of pop-up camps in Wheeling and Morgantown. He hopes to teach young athletes about basketball fundamentals — and teach them ways to improve their skills even if they don't have access to a gym every day. 
McBride's camp comes to the Wheeling area July 28 and comes to Mylan Park July 30. He'll also host camps in his native Cincinnati July 26-27. More information on the camps can be found here, and spots can be reserved for campers here. 
On the latest episode of The Gold and Blue Nation Podcast, McBride previews his camp, and shares his thoughts on the moves interim WVU men's basketball coach Josh Eilert has made to fill out his bench for the 2023-24 season.
The former Mountaineer guard will remain with the Knicks through the 2023-24 season after they picked up his $1.8 million option last month. He has played in more than 100 NBA games across his first two professional seasons, including 64 contests last season. He averaged 3.5 points, 1.1 assists and 11.9 minutes per game during the 2022-23 campaign.
McBride played for the Mountaineers for two seasons from 2019-21, earning a spot on the All-Big 12 Freshman Team in 2020 and the All-Big 12 Second Team in 2021.
Listen to the latest episode of The Gold and Blue Nation Podcast at the top of this page or via your preferred podcast provider, and subscribe to have future episodes delivered to you.
Gold and Blue Nation is the local leader for Mountaineer sports news, producing comprehensive coverage on TV and online. Download the free Gold and Blue Nation app via your preferred app store so you're never more than a touch away from our award-winning WVU sports reporting, highlights, and archived shows.