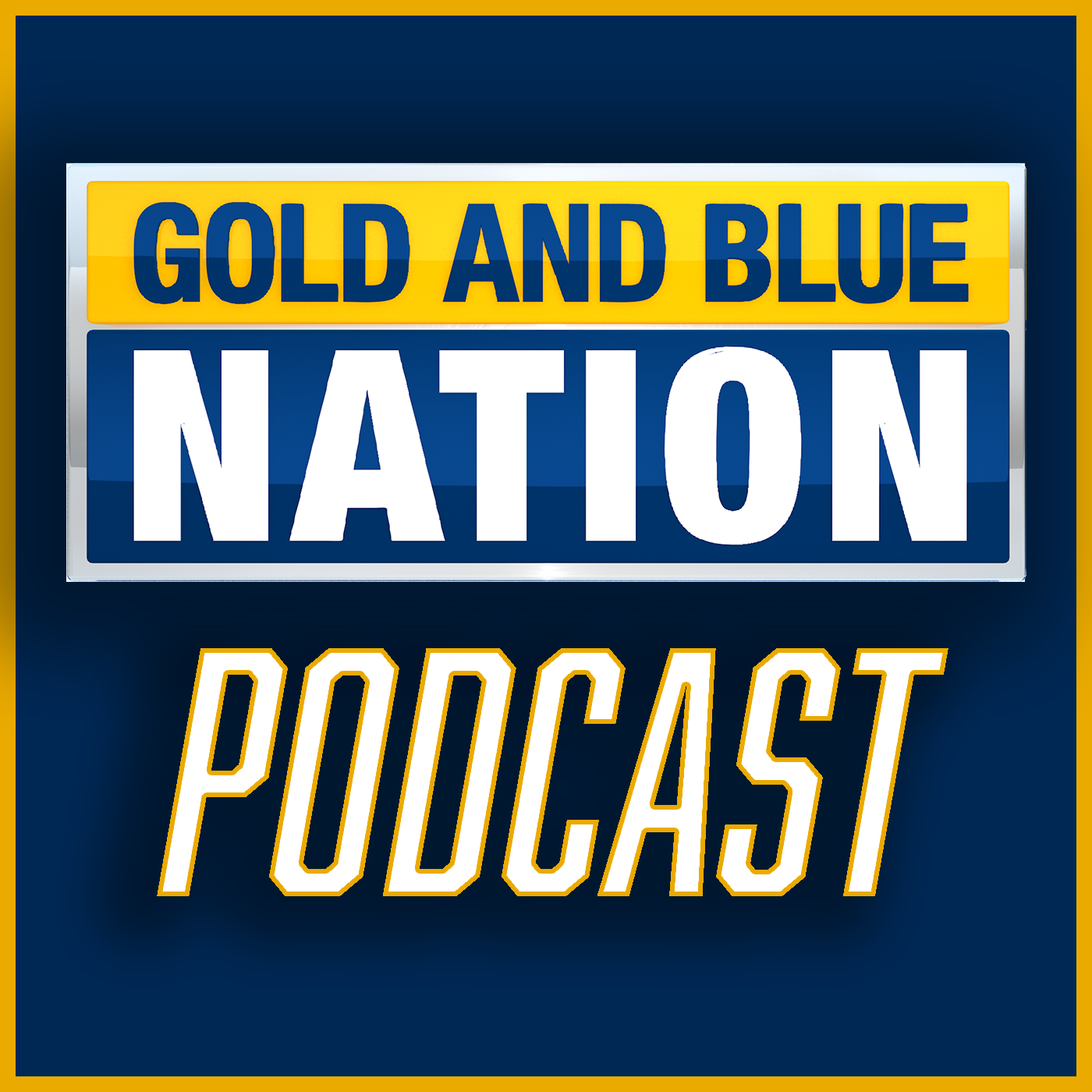 Don Nehlen is immortalized as WVU pummels visiting Cincinnati on Senior Day
–
The Gold and Blue Nation Podcast
The Mountaineers couldn't have closed out their home slate of games in 2023 any better. West Virginia (7-4) honored its seniors, immortalized its legendary head coach Don Nehlen, and dominated the team he earned his first WVU victory against. Ryan Decker and Kevin Redfern react to the 21-point home win, and head coach Neal Brown provides postgame thoughts from the stadium. 
MORGANTOWN, W.Va. – The stars seemingly aligned with the arrival of Don Nehlen in Morgantown. When he was hired as the next head coach shortly after the 1979 season, the Mountaineer football program was going through an identity change.
WVU was leaving old Mountaineer Field behind for the brand-new Mountaineer Field, later named Milan Puskar Stadium, on the Evansdale Campus. WVU had suffered four straight losing seasons for the first time since 1958-1961, and was looking to re-capture the success of past coaches like Bobby Bowden, Art Lewis, and Clarence Spears. The uniforms were to look different, too — a new color scheme and a new soon-to-be-iconic logo were introduced with his first game in 1980.
The program was successful in all of the aforementioned changes, but no change was more impactful than Nehlen, who took the program to new heights during his 21 years on the sideline.
Players from Nehlen's first West Virginia team to his last team in 2000 flocked to Morgantown last week to celebrate their former head coach. On Saturday, Nehlen became the first WVU head coach of any sport to have his name immortalized at a Mountaineer sports venue. His name is now displayed on the façade of the Diversified Energy Terrace, along with some of the greatest players in the football program's history.
Nehlen was honored privately at a dinner on Friday, and then in front of an energetic crowd at the stadium he opened the next day.
One former player said he would've never forgiven himself if he wasn't in Morgantown to help honor his former head coach. Many of Nehlen's former players agree that the honor was a long time coming.
"Should've happened a long time ago," Jozwiak said. "And I'm just thankful that he's here to experience it, and to know how much we all appreciate and love that man. That's what it's all about. And I'm just thankful he's here to absorb this and enjoy this, because we're here for him."
Nehlen's résumé speaks for itself. His 149 wins are by far the most in program history. He led the Mountaineers to 13 bowl game appearances, nine seasons with at least eight wins, the only perfect regular seasons in 1988 and 1993, as well as the only national championship game berth in program history. Nehlen's Mountaineer teams finished a season with a losing record only three times.
Fifty-six of his players were selected in the NFL Draft. Nineteen of those players, including all three of his former players Gold and Blue Nation spoke with exclusively on Saturday, were standouts on the line of scrimmage.
"Coach Nehlen gave me the opportunity to come here, and I started off as a skinny kid and I grew up to be this," former defensive tackle and WVU Sports Hall of Famer Mike Fox said. "So, I got to play here and play with two different teams in the NFL for nine years. I got my education. I was just very thankful to be able to come here and have this opportunity."
The reverence Nehlen's former players have for him seems unmatched.
"I don't think there's a guy out here that coach Nehlen didn't touch their life and had an influence on them," Mike Compton, a 1993 NFL draft pick and two-time Super Bowl champion, said.
Compton, also a WVU Sports Hall of Famer, said Nehlen was one of the biggest reasons he chose to play for West Virginia. He noted that Nehlen's recruiting pitch was more that of a father than as a prospective coach.
"It's what he meant to his people, whether it be the trainer, the equipment guy, or the guy running plays on [Saturday]. Just, wonderful human," added Jozwiak.
Compton is now the interim head coach at UVA-Wise. He was the program's offensive line coach from 2016 until his promotion to interim HC earlier this year. Asked if he has taken any of the lessons he learned from Nehlen and applied them during his coaching career, he said his players knowing that he genuinely cares about them as people, and about them graduating, tops the list.
That characteristic is something that almost all former Nehlen players say about their head coach.
When talking to former assistant coaches, Nehlen's ability to maximize the potential of his players is spoken about in the same vain.
"One of the things that Don kind of stood out, I thought, was player motivation. That's the one thing that probably separates him from an awful lot of people," former WVU quarterbacks coach Dwight Wallace said on The Neal Brown Show last week. "I think the one thing that Don was especially good on, and it's probably more than one thing, but first of all evaluating talent. I thought there were times that he really found an interest in a player that maybe didn't have the greatest 40 time, or maybe didn't have the biggest bench press, but he would say no, this guy is going to be a player, and then he'd make sure we got him involved. And sure enough, those guys worked out."
Fox said simply, "Coach Nehlen knew what to do with the players he had."
Jozwiak said while his résumé is impressive, it's what Nehlen meant to everyone within the program that shows how deserving he is of being immortalized.
Maybe Compton said it best, though, when talking about the man who ushered in two new eras of WVU football — the modern era and the Big East era — while on the sidelines.
Nehlen will make an appearance on The Neal Brown Show this week. The Neal Brown Show airs across West Virginia, and in parts of Maryland, beginning at 9 a.m. ET on local Nexstar Stations. Check local listings for details.