MORGANTOWN, W.Va. — The West Virginia baseball program has hosted NCAA Tournament games twice in its history, and only once in the last 50 years.
With a 33-11 overall record, and riding an eight-game winning streak on the strength of back-to-back Big 12 series sweeps, Randy Mazey's squad is building a case to bring the NCAA Tournament back to Morgantown.
New projections for college baseball's field of 64 and regional host sites will be released on Wednesday. Until then, here is a look at West Virginia's case to be one of the 16 regional hosts, and what one college baseball analyst recently said about the Mountaineers' chances.
WVU's postseason résumé
An 11-4 record in Big 12 play, and being 22 games over .500 on the season, has West Virginia as a virtual lock to play in the NCAA Tournament. A trip to the national tournament this year would be the program's 14th all-time, and third under Mazey.
D1Baseball.com and Baseball America each had WVU in the tournament field, and listed as a regional host, entering play last weekend. West Virginia only improved its stance among the nation's top teams after those projections were released.
The Mountaineers are nationally ranked in all six college baseball Top 25 polls. WVU ranks No. 11 according to Baseball America, No. 12 according to D1 Baseball, and is in the top 15 in the country according to the USA Today Coaches Poll (14), as well as Perfect Game and the National Collegiate Baseball Writers Association (15). Only the Collegiate Baseball Newsletter has WVU outside the Top 15, ranking the Mountaineers 17th in the land.
Mazey's crew is ranked 16th in the country in RPI, the best mark in the Big 12. No team ranked above WVU in the metric has more road victories, and only six have more total wins this season.
West Virginia's 18 road wins are tied with two other programs for the most in the country. Only one of those other teams, Florida Golf Coast, has an RPI in the top 100, meaning WVU has won on the road against stiffer competition. The Mountaineers also have two neutral site wins (Pitt and Marshall).
Seven of WVU's non-conference opponents rank inside the top 100 in RPI, and only three rank lower than 200 in the metric. The Mountaineers have just one loss to a team rated that low. Not alone, four teams rated above West Virginia in RPI have also suffered the same type of defeat.
Mazey's Crazies have already accumulated four Big 12 series wins, a pair of Big 12 series sweeps, and have dropped just a pair of three-game series all season. With JJ Wetherholt, Blaine Traxel, and others leading the way, West Virginia is on track to claim the Big 12 regular season title.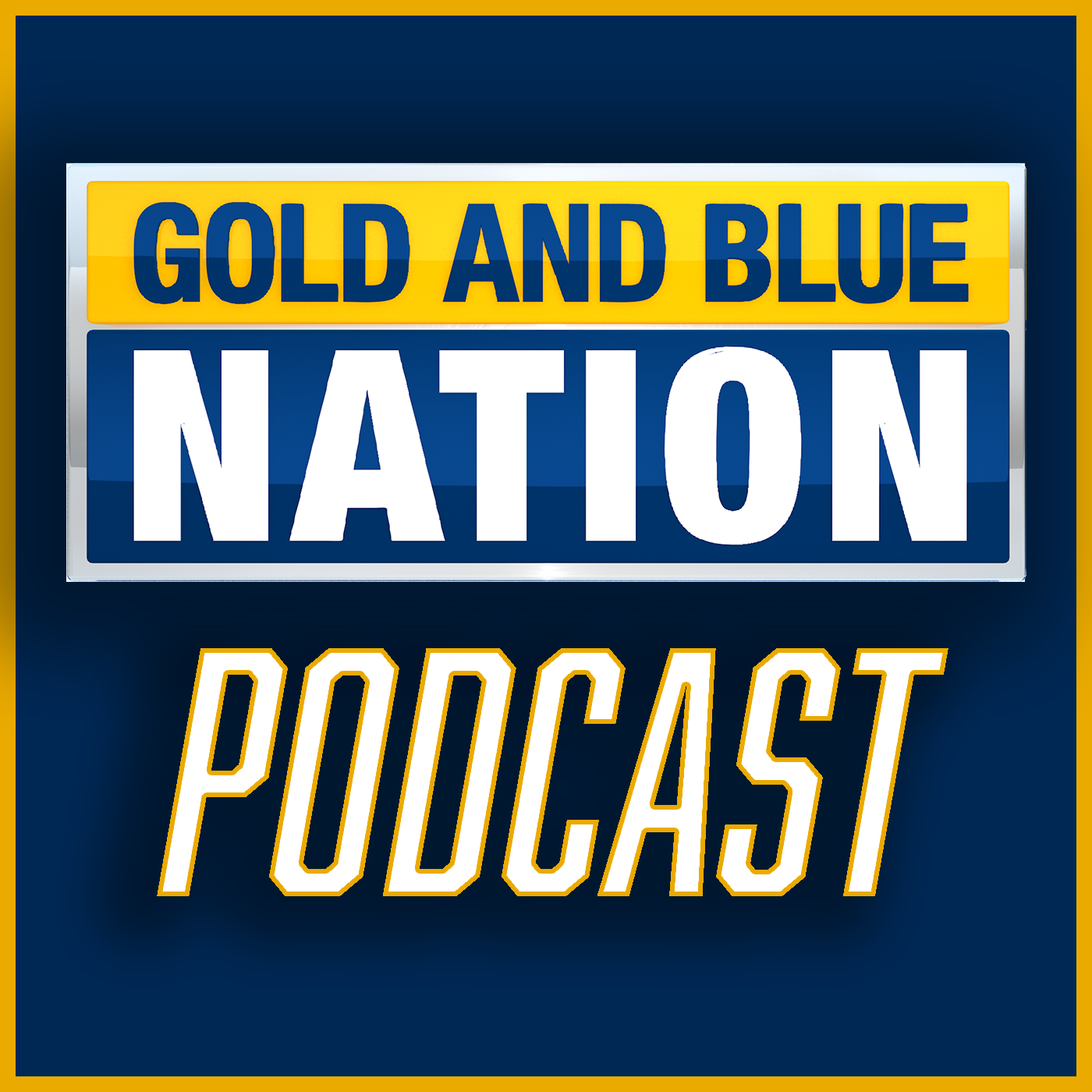 On the diamond, the Mountaineers are red hot — and they're catching the attention of folks around the country. ESPN's Mike Rooney joins us for the latest edition of The Gold and Blue Nation Podcast, presented by Pritt & Spano, to discuss WVU baseball, its first place status in the Big 12, its biggest star in JJ Wetherholt and its chances to host NCAA Tournament games. 
Analysis from ESPN's Mike Rooney
In a recent episode of the Gold and Blue Nation Podcast, D1Baseball.com contributor and ESPN college baseball analyst Mike Rooney broke down West Virginia's season, and gave his thoughts on the team's argument to host in the postseason.
(*Note: Stats, records, and other numbers mentioned in the conversation have been updated to reflect the latest data.)
Topic: West Virginia's chance at winning the Big 12 regular season title
Rooney: For West Virginia, the biggest thing they have going for them is they're right there with a chance to win the Big 12. Conference championships matter. It's them and basically Oklahoma State. … West Virginia, if you had to pick a team, they'd be in your conversation for conference champion.
Topic: West Virginia's résumé and what opposing teams are saying
Rooney: [33-11] is a great record. An RPI of [16] is phenomenal. And they're [16-6] against the top 100, so those are very good metrics. They're [18-7] on the road, which is another thing that the committee likes. … And I think the other thing is, they pass the eye test. Teams and coaches that are playing West Virginia are going to come back and tell you, "Wetherholt is a beast, I like their rotation, Carlson Reed is doing a nice job."
Topic: Can West Virginia's rabid fan base sway the NCAA Tournament Selection Committee further in WVU's favor?
Rooney: The Committee is a bunch of humans, so there is the ability to influence humans. Technically, they're not supposed to look at things like that. … It's kind of a yes or no thing. Do you check the boxes to be a host? If yes, we're going to pick the 16 best teams. … I think the only people that might not want to come back if they host is the umpires, because the Mountaineer faithful were very tough on the umpires in that regional. But, that was actually kind of fun, too.
Topic: How Rooney believes the Selection Committee views WVU
Rooney: I think the committee would probably look at West Virginia and think, "They did an awesome job hosting in 2019, it was a killer atmosphere. It's a place that's not one of your staples when it comes to hosting a regional." And I do think the committee likes to spread the love if you will. So, I don't think any of those things can hurt, but I don't think they get you over the top or even break a tie. But certainly, I would say West Virginia's well-regarded as a host. The 2019 atmosphere was awesome. The team is well-regarded.