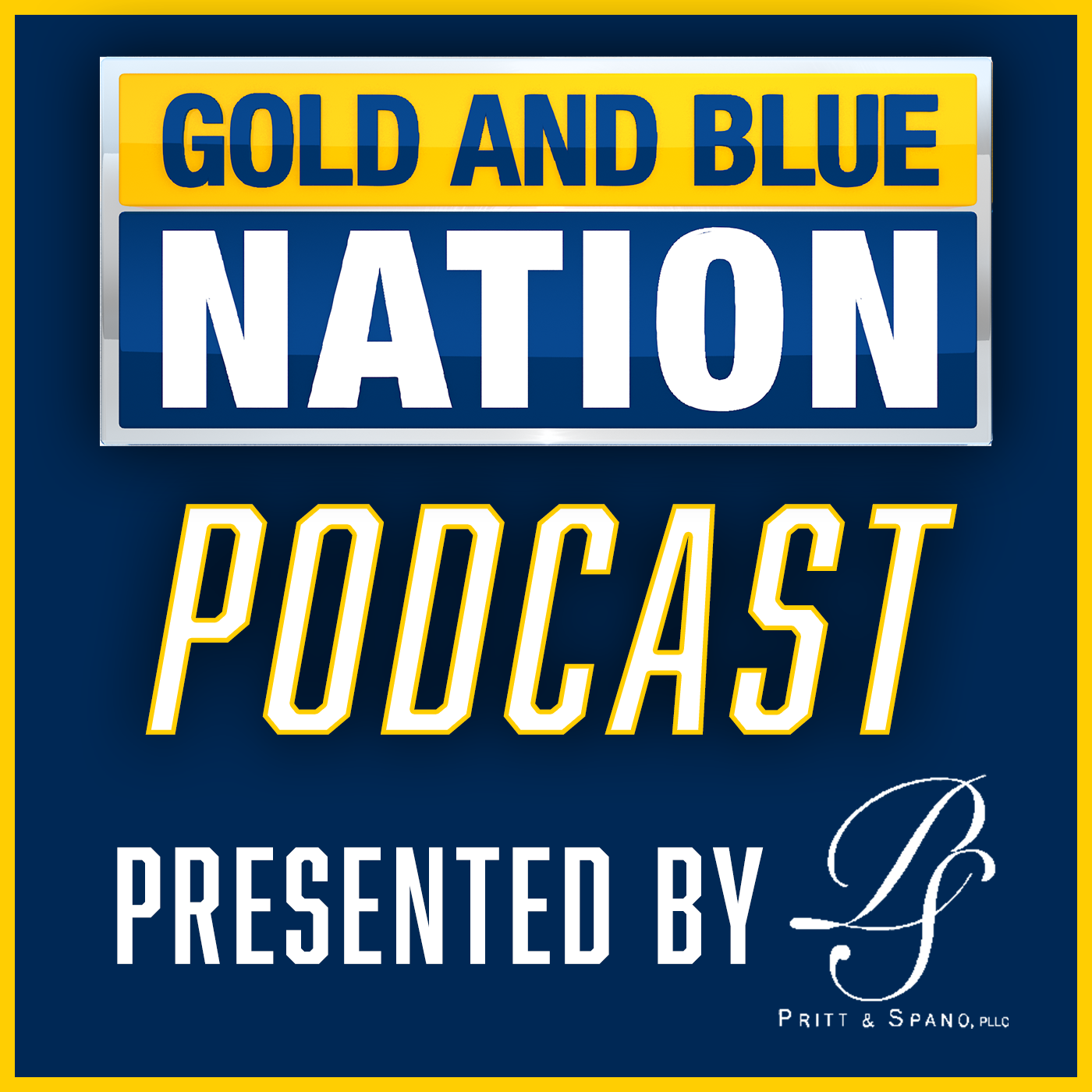 Another season in the long history of West Virginia baseball gets underway this spring and the Mountaineers are looking for a return to the NCAA Tournament after a three-year hiatus. WVU has a tough campaign ahead of itself, beginning with three straight opponents that competed in the 2021 NCAA Tournament. On top of that, the Mountaineers will navigate the Big 12 Conference, which is set to have another year as one of the toughest leagues in college baseball. In this episode of The Gold and Blue Nation Podcast, Ryan Decker and Sam Coniglio give a full breakdown of the team's roster and its quest for a big season on the diamond. They look at WVU's biggest returners and newcomers and predict which Mountaineers will have the biggest impact on the diamond. Listen to the latest episode of The Gold and Blue Nation Podcast at the top of this page or via your preferred podcast provider, and subscribe to have future episodes delivered to you. Gold and Blue Nation is the local leader for Mountaineer sports news, producing comprehensive coverage on TV and online. Download the free Gold and Blue Nation app via your preferred app store so you're never more than a touch away from our award-winning WVU sports reporting, highlights and archived shows.
MORGANTOWN, W.Va. — Randy Mazey's club salvaged its season-opening series with a dominant win over Georgia Southern on Sunday to put the first tally in the win column this season.
West Virginia returns north from its stay in the Peach State, but is rewarded with a trip to College Park, Maryland – home of the nationally ranked Terrapins.
Before Maryland and the Mountaineers take the diamond on Tuesday afternoon, here's everything you need to know about the matchup
West Virginia at No. 13 Maryland game information
Date: Feb. 21
Location: Bob "Turtle" Smith Stadium in College Park, Maryland
West Virginia record: 1-2
Maryland record: 2-1
All-time series: Maryland leads 39-28-1
Last meeting: West Virginia defeated Maryland 8-1 on April 10, 2019.
First pitch: 4 p.m. ET
Stream: Big Ten Plus
Radio: Mountaineer Sports Network
WVU probable starter: TBA
Terps probable starter: TBA
West Virginia at No. 13 Maryland preview
West Virginia's bats came alive Sunday to the tune of three home runs and five extra-base hits in the 13-4 win over Georgia Southern. It gave the Mountaineer offense a positive end to a weekend that started with the lineup producing base runners, but not producing run-scoring base hits.
Maryland, on the other hand, scored no fewer than seven runs in any of its three games against USF over the weekend. The nationally ranked Terps lost the opening contest of the series, but then came back to win each of the next two, outscoring the Bulls 17-6.
Maryland has started the season by hitting a grand slam in back-to-back-to-back ballgames.
Junior infielder Matt Shaw is arguably off to the best start to the season of any hitter appearing in Tuesday's battle. Shaw is coming off a 5-for-5 performance on Sunday, and has already tallied a trio of extra-base hits, four RBI, and has stolen three bases.
Freshman catcher Logan Sauve and sophomore second baseman JJ Wetherholt lead the way for the Mountaineers at the dish. Sauve collected the first three hits and scored the first three runs of his collegiate career against the Eagles. Wetherholt paces the WVU lineup with five hits and two doubles. He also has a team-best three stolen bases.
Neither team publically announced its planned starting pitcher ahead of Tuesday's contest.
West Virginia used 13 pitchers over the weekend against Georgia Southern.