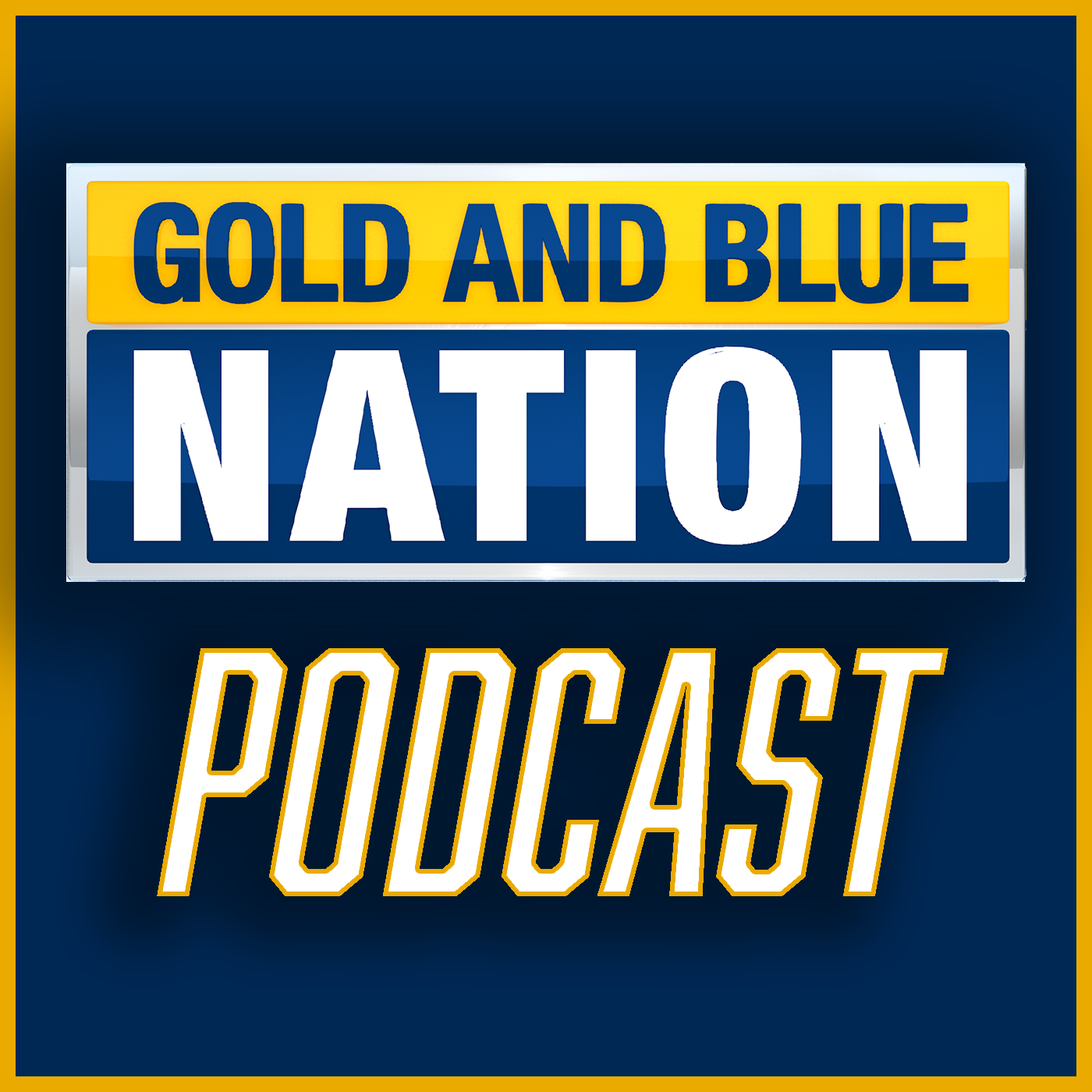 West Virginia's win in the Backyard Brawl wasn't exactly pretty, but it was definitely gritty. It was that grit that led to a 17-6 victory over the Panthers in the first showdown between the two teams in Morgantown since 2011. 
MORGANTOWN, W.Va. — Nicco Marchiol had his number called Saturday night in the way that no backup quarterback ever wants to hear his number called on — due to injury.
With 6:42 left to play in the first quarter, West Virginia starting quarterback Garrett Greene landed painfully on his right ankle. One play later, Greene laid injured on the turf.
Marchiol came onto the field in relief, tasked with leading the WVU offense for the remaining 51 minutes in a game that he did not expect to play in, which also just so happened to be the first Backyard Brawl at Milan Puskar Stadium in more than a decade, and the Mountaineers trailing by three points.
The spotlight was already bright for this primetime kickoff, but with Greene heading to the blue medical tent and then back to the locker room, the lights got even brighter for the redshirt freshman.
"The backup quarterback position is the most interesting and, I think, challenging position in all of sports, because you prep just like you're the starter all week, every rep, and you may not do anything for three and a half hours," said Marchiol. "But that's the job, that's the role I play. And then in the rare occurrences like tonight, my number was called."
Marchiol missed on his first three pass attempts and didn't connect on a throw until the 8:12 mark in the second quarter on a swing pass to tight end Kole Taylor. Starting with that completion, Marchiol was perfect as a passer from that point on.
He ended the night completing 6 of 9 pass attempts for 60 yards and a touchdown — marking the first time since 2008 that a West Virginia team had fewer than 75 passing yards in an entire game and won. WVU won the Brawl 17-6, securing its first win in the rivalry series since 2011.
"Biggest rival we have, national television, and he gets thrust in there on the [second] series, and a lot of times people don't win football games, a lot of times what happens is people lose them," said head coach Neal Brown. "He had a fumble, but he came back. And he didn't lose the game. … And that's something that should not be lost."
Brown added that Marchiol "managed the game well." The head coach also noted that once Greene went down, he made notes on his play sheet of the plays he knew Marchiol was comfortable running. He said those plays took up "about half of a sheet of paper."
As a team, West Virginia gained 211 yards of offense, an identical number to Pitt's offense. However, the Panthers tallied 41 percent of their total yardage in the first quarter. Whereas WVU gained 86 percent of its total yardage after the opening period, as Marchiol settled into the game.
"Just getting the ball to the guys who are faster than me, and the better athletes, and just letting them get in space and just managing the game. I think that's become one of my skill sets, is just getting in there and being consistent, being disciplined – that's one of the pillars of our offense," Marchiol said. "I think, similar to the Oklahoma State game, where you just go in there and just manage the game and you get out of there with a victory. So, I'm happy that we came out on top."
One of the most influential people on the sideline, who helped the second-year quarterback settle in, was the player he replaced. Greene, in street clothes and later with a protective boot on his right foot, was a constant source of reassurance and guidance.
"He was in my ear every time I would come off the [field]," said Marchiol. "I was talking to him after every single drive. … A very, very, very important part of the success tonight of the team, I think, was Garrett, because he played a little bit of both of a coach to me, where he was, 'Hey, look for this. See this,' and calming me down when things didn't go our way, like the fumble for instance."
Brown did not have an update on Greene's status after the game but said he would have more answers when he meets with the media again on Monday.
Marchiol has not started a game at quarterback since arriving at WVU, though Saturday night marked the second time he has entered a game in relief and helped lead the Mountaineers to victory.
In limited action over the last two seasons, Marchiol has completed 17 of 36 passes for 196 yards and two touchdowns in his career.
West Virginia (2-1) hosts Texas Tech (1-2) on Saturday at 3:30 p.m. ET on Big 12 Now on ESPN+.