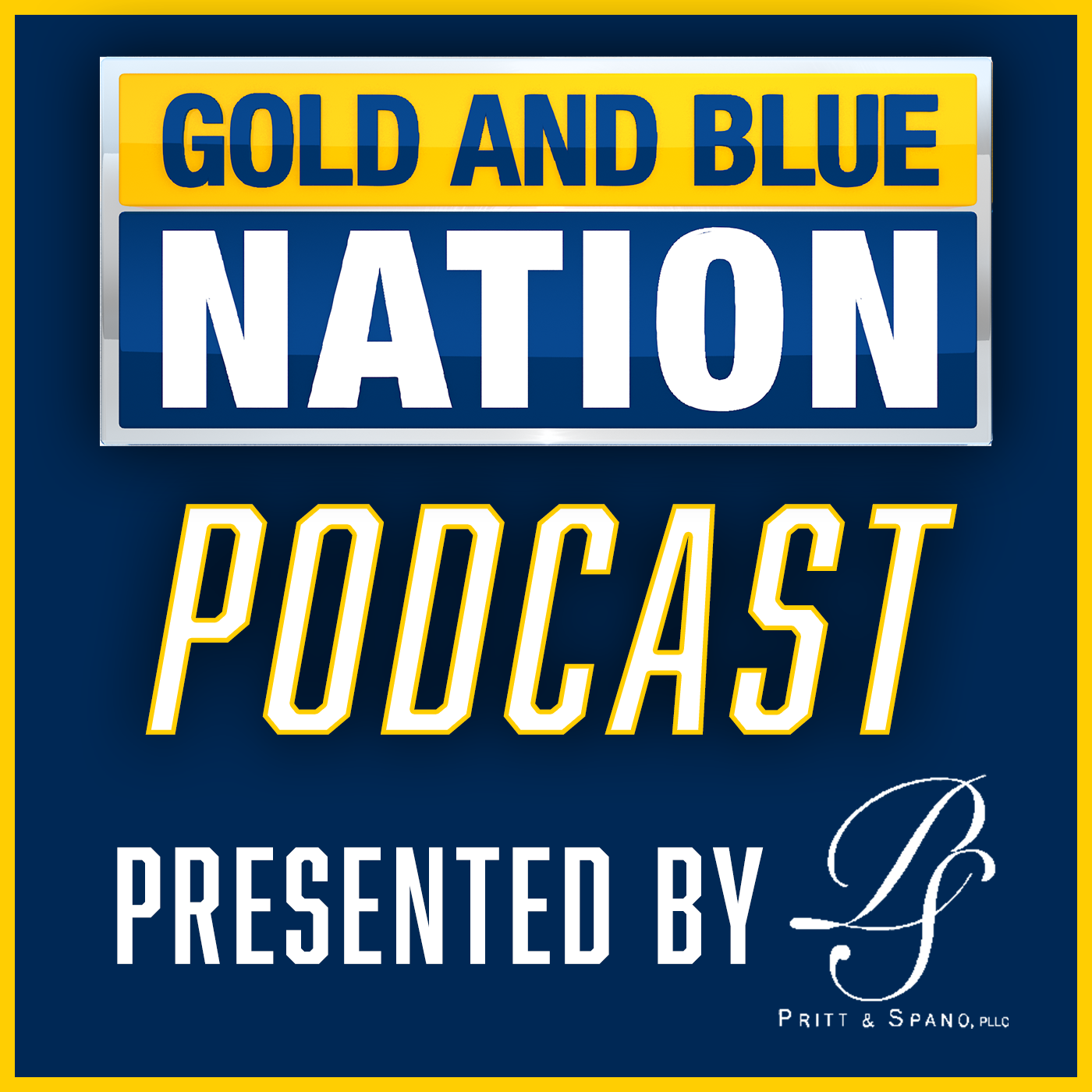 Wednesday turned into an electric news day on the WVU sports beat.  In the morning, former USC and Georgia quarterback JT Daniels announced his commitment to Neal Brown's program via Instagram. The former five-star recruit is now the likely favorite to be West Virginia's week one starting quarterback this fall.  In this edition of The Gold and Blue Nation Podcast, hosts Nick Farrell and Ryan Decker react to Daniels' commitment, discuss what he could bring to the Mountaineers and discuss the impact his transfer could have on the team's quarterback room.  WVU plays its opener Sept. 1 against Pitt, the first Backyard Brawl on the gridiron in more than a decade. Shortly after Daniels announced his intent to join the Mountaineers, WVU and Pitt announced that the Backyard Brawl football series has been extended.  Nick and Ryan share the latest details on the future of this series, which will now include games in 2029-32.  And finally, WVU Athletics unveiled a new partnership with Robinhood Markets, Inc., which operates the popular stock-trading and investing app. This partnership is the first of its kind among Division I athletic programs, and through it, Mountaineer student-athletes will have access to unique financial education opportunities.  Nick and Ryan sit down with representatives from Robinhood, as well as Oliver Luck, the former WVU director of athletics who recently co-founded the Country Roads Trust, which connects Mountaineer athletes with name, image and likeness opportunities.  Listen to the latest episode at the top of this page, or on Apple, Spotify, Google and Amazon Music. Subscribe on your preferred podcast platform to have future episodes delivered to you.
West Virginia is adding a new quarterback — and this one comes to Morgantown with a ring on his hand.
Georgia quarterback JT Daniels will transfer to West Virginia for the 2022 season, according to a report from ESPN's Pete Thamel. Daniels confirmed the report on his social media and has two years of eligibility remaining after completing a championship season at Georgia in which he started three games, including the season opener against Clemson.
Daniels started his college football career at USC in 2018 and worked with current WVU offensive coordinator Graham Harrell in his sophomore season. In four seasons of college football, the Irvine, California native has thrown for 4,840 yards, 32 touchdowns and 16 interceptions with a 63.8-percent completion rate.
Daniels visited Morgantown earlier this month and was also courted by Missouri and Oregon State. When he steps on campus, he will become the fourth candidate for WVU's starting quarterback job in the fall. He is the only candidate with starting experience, however, which likely places him as the favorite.
There were high hopes for Daniels entering his 2021 season. As the presumptive Bulldog starter, he was a top-5 favorite for the Heisman Trophy in the preseason. Daniels suffered injuries in the season opener that sidelined him for much of the campaign, opening the door for Steton Bennett to take the duties of quarterback.
Daniels, a five-star prospect out of high school in 2018, became the second true freshman in USC history to start the season opener. He went on to start 11 games as the Trojans went 5-7.
Like his later tenure in Georgia, however, Daniels saw his time in Los Angeles cut short by injuries. He tore his ACL in his sophomore season opener in 2019, giving Kedon Slovis the opportunity to start at quarterback. The following April, he entered the transfer portal and eventually joined the Georgia Bulldogs.
By virtue of his one-game sophomore season, however, WVU gets Daniels with two years of eligibility remaining. If he gets the start for WVU's season opener on Sept. 1 against Pitt, he will likely face Slovis, his former backup from USC who transferred to the Panthers this offseason. There still are high hopes for him as well, as he remains a top-15 favorite for the Heisman Trophy, according to a slew of oddsmakers.