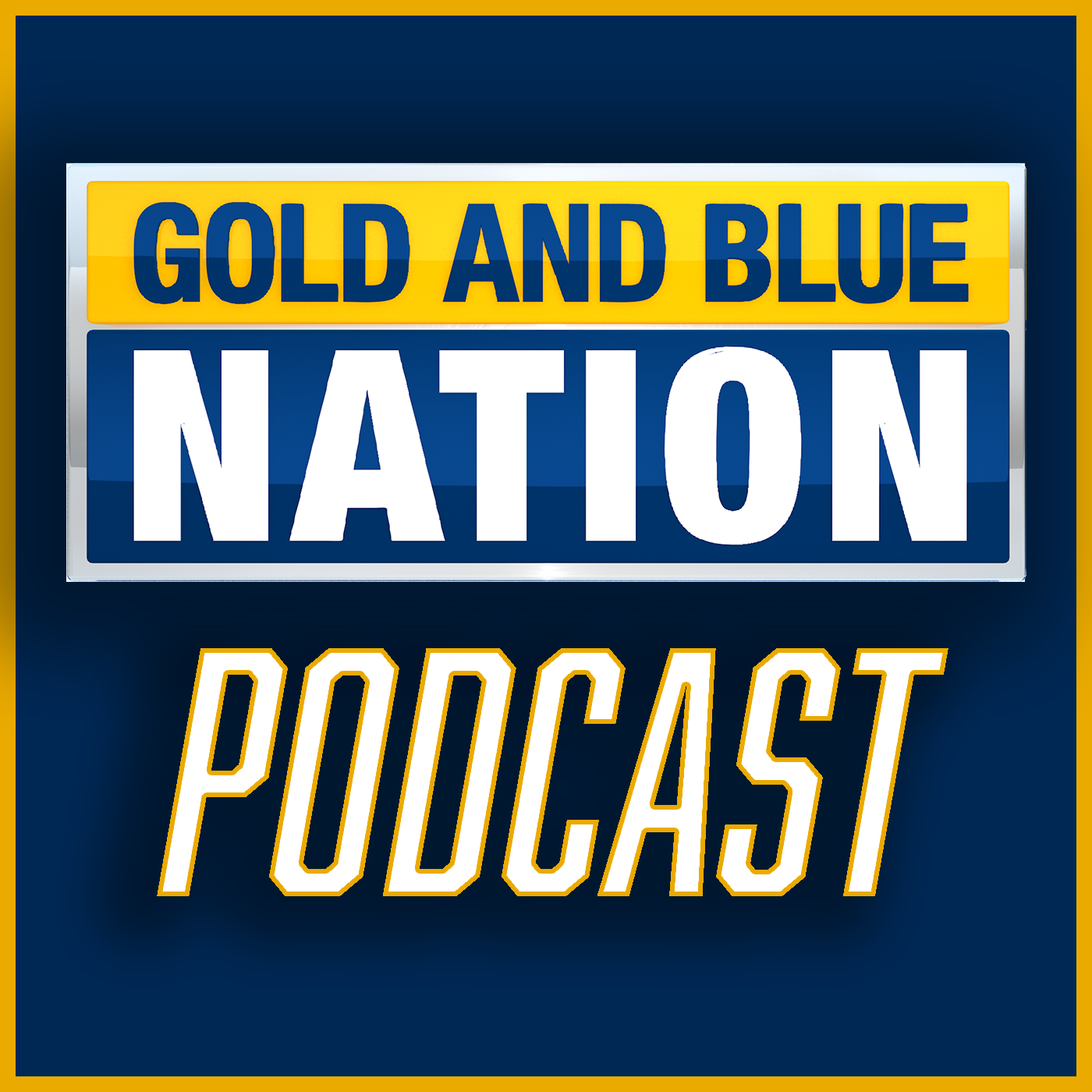 The WVU baseball team is in the NCAA Tournament for the 14th time in program history, meaning this historic season will continue. Hosts Ryan Decker and Kevin Redfern react to West Virginia's tournament draw, and preview all four teams that will be playing in Lexington. Instant reaction from WVU players and skipper Randy Mazey is also included on this edition of The Gold and Blue Nation Podcast, presented by Pritt & Spano. Stick with Gold and Blue Nation for complete postseason coverage of WVU baseball. 
MORGANTOWN, W.Va. — There is not a lot of familiarity between West Virginia and the three baseball programs it could face this week during the Lexington Regional.
West Virginia has only played fourth-seeded Ball State twice and faced three-seed Indiana just three times. The Mountaineers have squared off against host Kentucky on 13 occasions dating back to 1981, but not at all since the calendar turned to 2011.
The Mountaineers know their first-round opponent for the regional, but there is potential to face all three clubs while in the Bluegrass State. Here is a snapshot of each opposing team's season thus far, and what WVU can expect from each.
No. 3 Indiana Hoosiers
Conference: Big Ten Conference
Overall Record: 41-18
Conference Record: 16-8
Head Coach: Jeff Mercer
Last NCAA Tournament Appearance: 2019
RPI: 30
Record vs. Top 25 Opponents: 1-1
All-time record vs. West Virginia: 2-1
Let's start with the team West Virginia knows it will face this weekend. The Mountaineers begin NCAA Tournament play against the Hoosiers, who have been among the top teams in the Big Ten for much of this season. However, Indiana enters the NCAA Tournament having lost four of its last six games, a stretch that was preceded by the Hoosiers winning eight in a row.
Brock Tibbitts leads the way at the plate, with a team-best .372 average, 10 home runs, and a .465 on-base percentage. Devin Taylor, Big Ten Freshman of the Year, paces the club with 16 dingers. As a team, the Hoosiers have cracked 211 extra-base hits this season, including 72 homers. One thing Indiana does not do much of is steal bases: Jeff Mercer's club has swiped just 43 bags on the year, only nine of which came in conference play. Phillip Glasser leads Mercer's team with 14 steals.
Defensively, Indiana was responsible for more errors than any team in the Big Ten. The Hoosiers do limit the running game, though, owning one of the best caught-stealing percentages in their conference.
On the mound, Luke Sinnard is the team's go-to starting pitcher. He is 6-3 with a 4.16 ERA and 109 strikeouts across 15 starts. Seti Manase has made 13 starts, but has only pitched 33 innings and has not appeared since May 6. Brayden Risendroph leads the club with 23 appearances on the mound. Reliever Ryan Kraft (6-1, 2.51 ERA) earned first team All-Big Ten honors with 19 appearances out of the bullpen.
No. 1 Kentucky Wildcats
Conference: SEC
Overall Record: 36-18
Conference Record: 16-14
Head Coach: Nick Mingione
Last NCAA Tournament Appearance: 2017
RPI: 2
Record vs. Top 25 Opponents: 6-11
All-time record vs. West Virginia: 11-2
Regional host Kentucky is one of the most battle-tested teams in the country. With the second-best RPI of any team in Divison I college baseball, the metrics love what Nick Mingione's team did this year, despite the Wildcats finishing tied for fourth in the SEC East Division standings. Kentucky owns an impressive 25-6 record in its home ballpark.
Kentucky does not hit for a lot of power — averaging less than one home run per game as a team — but the Wildcats possess the fourth-best team batting average (.296) and second-best on-base percentage (.420) in the loaded SEC. Jackson Gray and Hunter Gilliam are UK's two biggest threats at the dish. Gray paced the team in average (.363), hits (70), and runs scored (64). Gilliam leads Kentucky with 11 home runs and 63 runs driven in. Eight regular starters have a batting average better than .280, and four different Wildcats have stolen at least 17 bases.
Kentucky is arguably the best defensive team in the SEC. Wildcat fielders made just 31 errors, own a .984 team fielding percentage, and have allowed just 27 successful stolen base attempts.
As a staff, Kentucky finished fifth in the SEC in team ERA and allowed the fewest home runs. However, Wildcat pitchers recorded the fewest strikeouts of any staff in the conference. Zack Lee (5-2, 3.58 ERA) has given UK the best production of its consistent starters. Kentucky's two other pitchers who have made double-digit starts — Tyler Bosma and Travis Smith — have ERAs of at least 5.28. Mingione appears to have mixed and matched his pitchers for much of this season. Evan Byers seems to be UK's version of Noah Short: 22 appearances, 15 innings pitched, 1.20 ERA, a lot of big outs recorded.
No. 4 Ball State Cardinals
Conference: Mid-American Conference
Overall Record: 36-21
Conference Record: 19-11
Head Coach: Rich Maloney
Last NCAA Tournament Appearance: 2006
RPI: 96
Record vs. Top 25 Opponents: 0-2
All-time record vs. West Virginia: 0-2
A ninth-inning grand slam was the difference in Ball State earning an automatic bid to the NCAA Tournament and having its season come to an end. The Cardinals are the lone MAC representative in this year's field of 64. Rich Maloney's team is 8-6 in the month of May. The Cardinals have captured 16 road victories and seven more wins at neutral sites.
Decker Scheffler's .388 batting average this season is among the 50 best in the entire country. Scheffler has been Ball State's best hitter at getting on base, but Ryan Peltier is the Cardinals' most dangerous batsman. Peltier leads the club in hits, extra-base hits, home runs (15), and RBI. The all-conference third baseman is also tied for the team lead with 12 stolen bases.
Nearly 71 percent of stolen base attempts against Ball State were successful this spring.
Ball State's pitching staff collected a staff ERA of 6.08, good enough for fourth-best in the MAC. Senior Trennor O'Donnell is the ace of the Cardinals' staff. He is coming off a complete game performance in which he allowed just one unearned run on five hits while striking out eight against Kent State on Thursday. O'Donnell is 5-3 with a 2.98 earned run average and 92 punchouts this season.