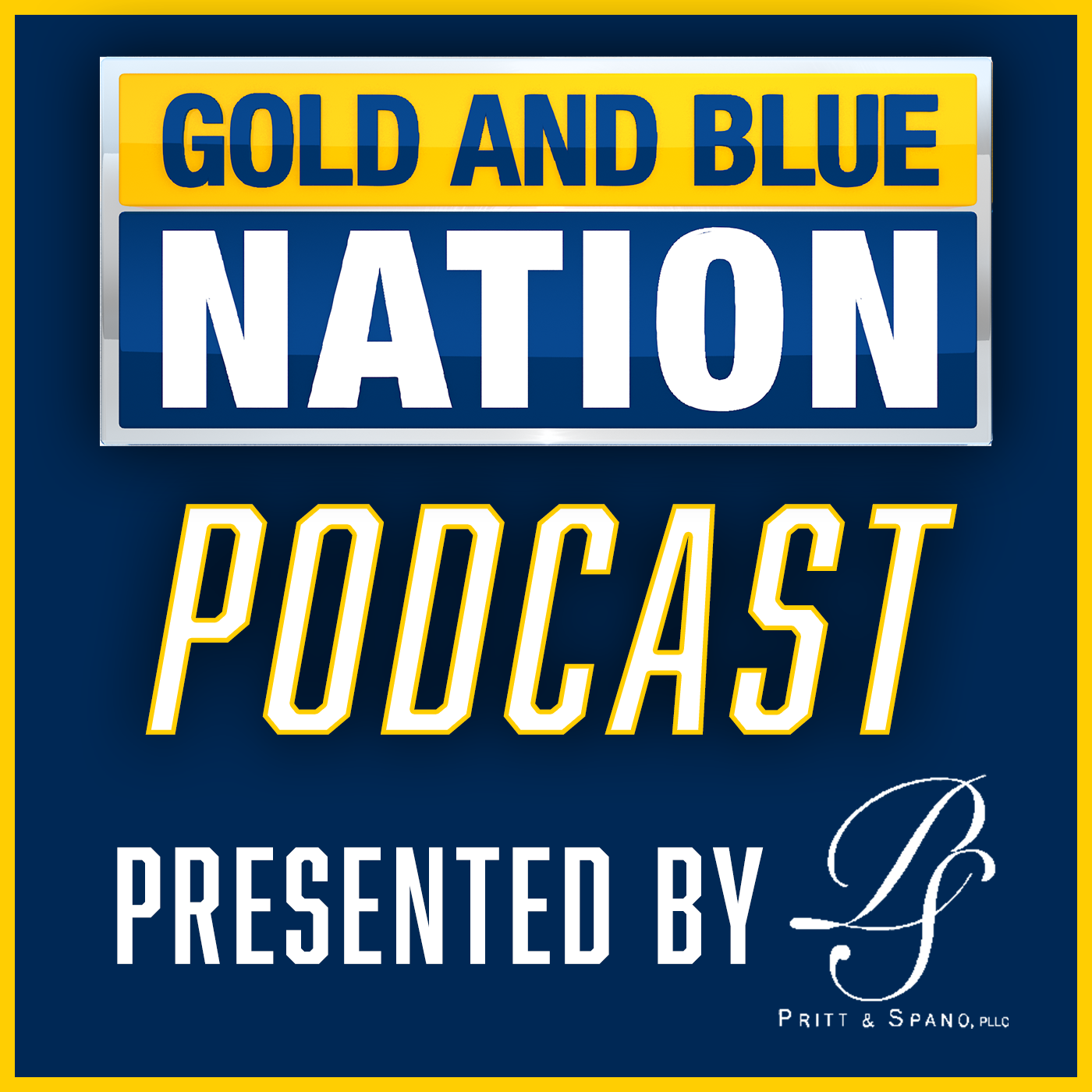 The long-awaited schedule for the Big 12's 2023 football season is officially out. WVU's 2023 slate has generated a lot of intrigue for the better part of a decade as fans awaited the Mountaineers' matchups with Penn State and Pitt. Now, we know that this year's docket includes a quartet of new foes, including some matchups that have their own unique level of excitement attached to them. On the latest edition of The Gold and Blue Nation Podcast, presented by Pritt & Spano, hosts Nick Farrell and Sam Coniglio break WVU's 2023 schedule down and look ahead to a new era of Mountaineer sports rivalries. Listen to the latest episode of The Gold and Blue Nation Podcast at the top of this page or via your preferred podcast provider, and subscribe to have future episodes delivered to you. Gold and Blue Nation is the local leader for Mountaineer sports news, producing comprehensive coverage on TV and online. Download the free Gold and Blue Nation app via your preferred app store so you're never more than a touch away from our award-winning WVU sports reporting, highlights and archived shows.
MORGANTOWN, W.Va. — Season No. 5 of the Neal Brown era will begin with a difficult road contest at Penn State, including contests against all four new programs to the Big 12 Conference, and include the latest edition of the Backyard Brawl.
According to research done by national college football reporter Phil Steele, the Mountaineers have one of the toughest schedules in the country entering 2023.
West Virginia's 12 opponents for this upcoming season played to a combined record of 98-59 (62.4 W%) last season. WVU's opponents won over eight games on average, with five 2023 opponents winning at least nine games. Nine played to a winning record, and all but one appeared in a bowl game.
Three teams – (2) TCU, (7) Penn State, (22) Pittsburgh – finished the 2022 season ranked inside the Top 25. Of course, the Horned Frogs appeared in the College Football Playoff Championship game.
Based on those numbers, West Virginia has the third-toughest schedule in the country, according to Steele, and the toughest schedule in the Big 12 Conference.
One of the league's newest members, Houston, and Big 12 legacy members Iowa State and Kansas State also appear inside the top 10 of the toughest 2023 college football schedules in the country.
The Mountaineers unofficially kickoff the 2023 season with the annual Gold-Blue Spring Game on Saturday, April 22. The regular season gets underway on Saturday, Sept. 2 at Penn State.