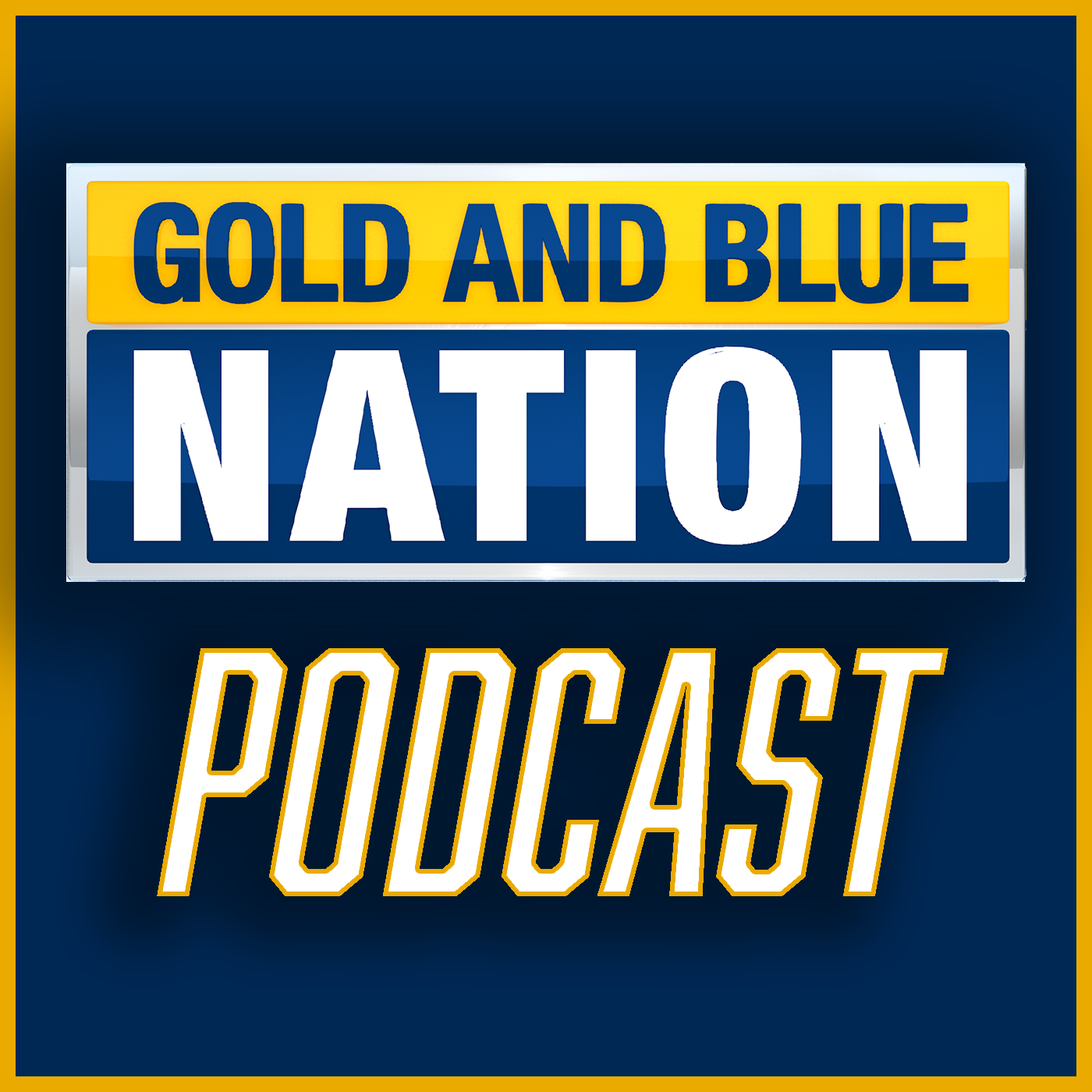 The Mountaineers produced their most complete performance of the season against BYU, winning 37-7 in their penultimate home game of 2023. Nick Farrell and Anjelica Trinone react to the victory and head coach Neal Brown's postgame thoughts. 
MORGANTOWN, W.Va. — Ben Cutter and Jahiem White both came to West Virginia following impressive high school football careers.
White set the William Penn Senior High School (PA) record with 5,780 rushing yards. He tallied 4,036 of those yards during his junior and senior years alone. Oh, and he rushed for 68 touchdowns in his final two seasons in York County.
Cutter's high school tackling numbers seem almost too good to be true. He never recorded fewer than 91 total tackles in any season, and topped out at 193 total tackles as a senior. His nearly 200 stops went along with two sacks, eight tackles for loss, and four interceptions.
Cutter and White entered the regular season knowing they would have a chance to compete for playing time in their first year with WVU. Both have played a significant number of snaps, and both are turning into key playmakers on their side of the ball.
As the number of snaps they play continues to rise, the speed of the game continues to slow down.
"I'm seeing a lot. Like, it's slowing down," White said following his 146-yard performance on Saturday against BYU. "Me going to film with coach [Chad] Scott, going back and forth with it, learning the pick-ups, like the blitz pick-ups and all that in [protection], and all that, yeah. It's going real slow."
Despite their equally remarkable numbers at the high school level, White was the more highly-rated prospect. He was the fourth-highest-rated commit in the 2023 recruiting class for WVU.
His quickness lent itself to the possibility of White being the latest West Virginia freshman running back to have a breakout season in his first year of college football. After rushing for 110 yards and a touchdown on 12 carries against Duquesne in the first game of his collegiate career, the breakout appeared to be in motion. Though, seven weeks would go by before his next big performance.
Cutter, meanwhile, was getting thrust into a starting role. After a steady increase in playing time through the opening five games of the season, injuries in the second level of the defense prompted WVU coaches to give Cutter his first start in mid-October against Houston.
"Coming out of high school, it's hard, because you don't know how fast the game is going to be. You don't really know what college football's going to be like until you get there," Cutter said Saturday. "But coming in early in the spring, and just getting used to the game, I expected to play right before the season started."
Pass coverage is the biggest adjustment Cutter has had to make. Those adjustments haven't taken away from his tackling abilities. He has logged at least five tackles in each of the last five games, and has recorded four of his five tackles for loss on the year in the last three weeks. Cutter also tallied the first sack of his career against the Cougars.
The Denver, North Carolina native now has multiple weeks of preparing as a starting linebacker under his belt. White, on the other hand, was challenged by his coaches to improve his preparation and attitude during the week for much of October. White answered the challenge.
He has rushed for a combined 231 yards on 25 carries over the last two games. He has averaged 9.24 yards per carry during those two games, and is averaging 8.3 yards per rush overall this season.
White and sophomore ball carrier CJ Donaldson each eclipsed 100 yards rushing on Saturday, marking the first time WVU has had two players rush for at least 100 yards against a Big 12 team since Sept. 23, 2017, against Kansas. White had the biggest game to date in his young college career, but there's no room for celebrating.
"I've been waiting for this moment. I'm humble, so I keep my composure with everything I do. And, when it's just my time to go play, I show it," said White.