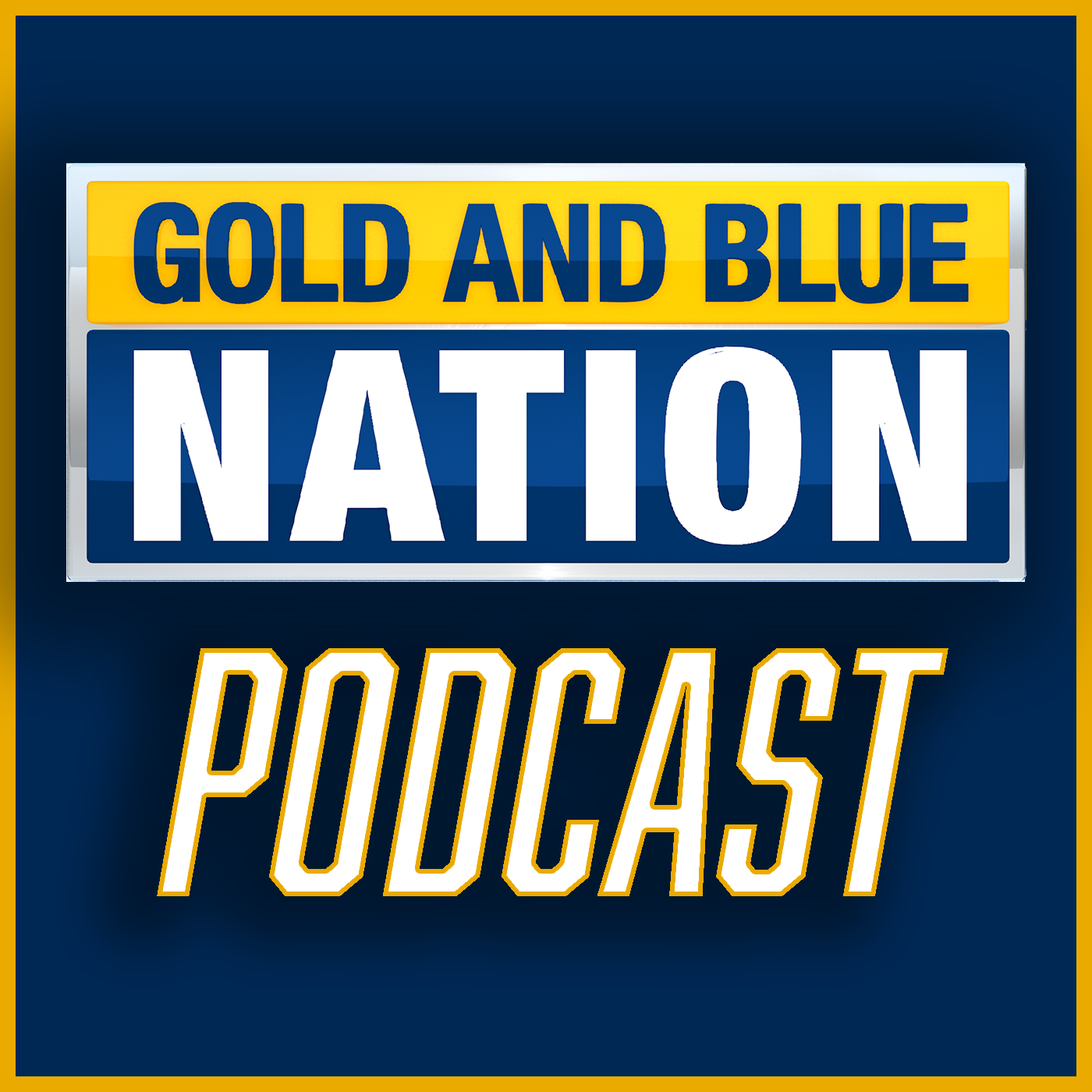 Wild finish in Waco: West Virginia ends its regular season with a W
–
The Gold and Blue Nation Podcast
A tale of two halves if there ever was one, but West Virginia got it done. WVU (8-4) ends the regular season with a 34-31 win over Baylor, and is heading into the postseason with back-to-back wins under its belt. Ryan Decker and Kevin Redfern react to West Virginia's comeback road win that started with a dominant offensive showing. They also have post-game comments from head coach Neal Brown. 
West Virginia's offense undeniably took a significant leap Thursday night. Whether that makes the 41-39 loss to Houston more or less painful is up to each individual.
WVU's 546 total yards of total offense and 39 points combined for its strongest offensive output against an FBS opponent this season. Junior quarterback Garrett Greene set a career-high in passing yards (391), and six different receivers tallied over 30 yards receiving.
"Offensively, I was excited how we played," head coach Neal Brown said. "I think it showed the potential of, kind of, what I felt like in fall camp we could be."
On paper, the Mountaineers dominated from an offensive standpoint, at least through the air, but the possession stats were also heavily in WVU's favor. The Mountaineers ran 29 more plays (82) than Houston (53), possessed the ball for over 14 more minutes than the Cougars, and outgained them by over 150 yards.
"If you look at the stat sheet, it doesn't make sense, but that's why you play the game," head coach Neal Brown said.
Greene also contributed two scores on the ground on 52 yards rushing, and he accounted for four total touchdowns. If running back Jaylen Anderson doesn't drop a would-be touchdown pass at the Houston goal line in the third quarter, Greene might have five scores to his name.
Though, Greene's dominance shifts to the back of the mind when remembering his 15-yard unsportsmanlike conduct penalty for removing his helmet after his 50-yard touchdown connection with Hudson Clement with seconds on the clock.
"He was special [Thursday]," Brown said. "I told you I thought he was going to have a breakout performance. He did, you just can't get the penalty, man. He's got to grow up. He's got to mature, [but] he was special. Who was better on the field [Thursday night]?"
One of the biggest reasons Greene exploded for a career-day was the emergence of a true No. 1 receiver. Redshirt senior Devin Carter recorded his best game as a Mountaineer with five receptions for 116 yards.
Carter, who played four previous games at outside receiver, transitioned into the slot for the Houston game, and he'll likely stay there the rest of the year. He hauled in five receptions of 15-plus yards in his first four games this season. Thursday night alone, he hauled in four catches of that caliber.
"I haven't done a good enough job getting him the ball and getting him in spaces where he can be special, because he's a really special player," Greene said. "Tonight, we finally found a way to get him the ball in space, and I hope to do that more."
In the passing game, WVU almost matched its entire seasonal output of explosive plays (completions of 15+ yards). The Mountaineers came into the game with 15 on the season, and they added another 11 against Houston.
"We went out there, and we knew we were going to try to take some shots, and get the ball down the field, and we did that, but it didn't end how we wanted," Clement said.
Despite the success in the air, Brown was not pleased with the team's running game, which had previously been one of the team's strengths. The Mountaineers were down the left side of their starting offensive line with left tackle Wyatt Milum (eye) and left guard Tomas Rimac (leg) not making the trip to Houston.
The offense rushed for 175 yards, but the slew of skill players averaged just 3.5 yards per carry as a unit.
"We protected the passer well," Brown said. "We just have to be better in the run game."
Brown and offensive coordinator Chad Scott called for more explosive plays throughout the off week, and they certainly achieved their goal against Houston. Now, they will look to establish a consistent three-dimensional offense.