MORGANTOWN, W.Va. — Pennsylvania product Rodney Gallagher III, arguably West Virginia's top-rated recruit in the 2023 recruiting class, walked onto the field inside Milan Puskar Stadium in stride with head coach Neal Brown Saturday morning.
Gallagher, a native of Uniontown, Pennsylvania, was in Morgantown for West Virginia's seventh spring practice.
The four-star commit couldn't participate in practice, though he was on the sidelines watching his fellow wide receivers go through the paces, and also watched the Mountaineers' intrasquad scrimmage.
Gallagher, and other commits who did not enroll at WVU for the spring semester, must wait for their first chance to put on the Old Gold and Blue helmet and pads.
"He's going to have opportunities. He's got to gain some weight and get stronger, but in fall camp, you know, he's going to have some opportunities in the slot to be able to help us," Brown said Saturday.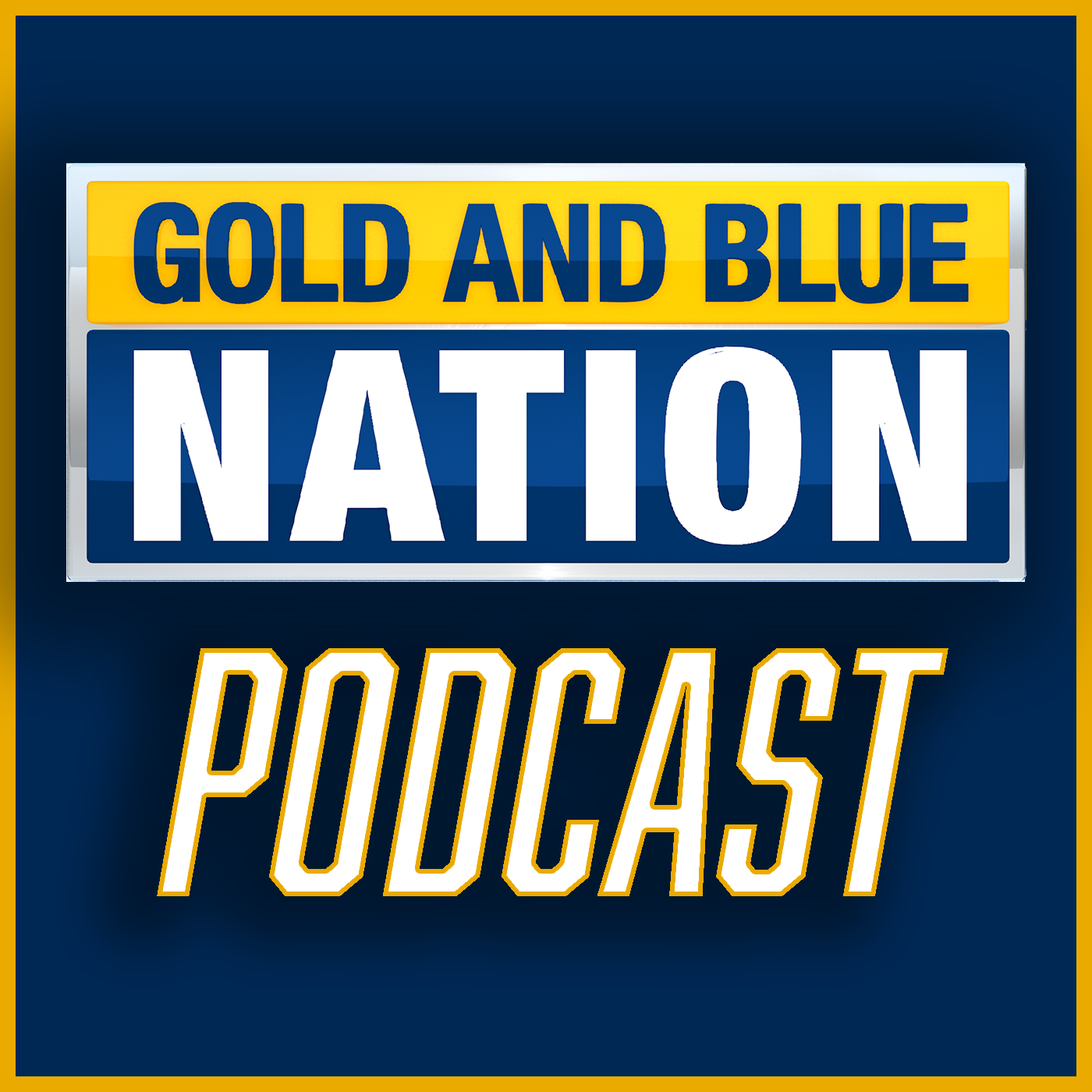 Rodney Gallagher might just be the biggest get for WVU in this recruiting cycle, and he's the latest guest on The Gold and Blue Nation Podcast, presented by Pritt & Spano. In this interview, he discusses his path to WVU, his final year of high school basketball at Laurel Highlands, his recent trip to Texas for the All-American Bowl and the story behind the jersey number he wants to wear when he suits up for the Old Gold and Blue. 
When will that chance come? And what can commits, like Gallagher, do in the meantime?
As for the first question, the earliest Gallagher and other football commits who didn't enroll early can compete for the Mountaineers is in late May. Brown generally brings the players back together for summer workouts at that time, which falls after the end of the school year for both college and senior high school students.
Gallagher, Traylon Ray, and some other 2023 commits remained in high school for various reasons. For Gallagher and Ray, it was to play other sports like basketball and baseball.
As for the second question, Brown gave insight into what commits not participating in spring practices can do between now and when they are eligible to suit up with WVU.
For starters, non-participating commits can come to practices, and can also meet with coaches over Zoom.
"There's ways to get them caught up," said Brown. "Coach Mike [Joseph] is able to give them a workout, and they follow that workout."
According to Brown, they try to strike a balance in providing information and workouts to commits like Gallagher and Ray, while also not wanting to overload them before they get on campus.
"I try to leave the guys alone. Like, we had a bunch of guys that are not coming until May that do basketball," said Brown. "Mike and his staff do a really good job working with those guys that are in spring sports to not overwhelm them. But now Rodney, he's out of basketball, and he's doing the program. And I think you'll see him gain weight."
Brown added he's not concerned with Gallagher being up to speed right this second. Brown said the Mountaineers have "plenty of time" to get the four-star athlete incorporated into the offense.
West Virginia is halfway through its spring practice schedule. The Mountaineers have seven practices remaining before they play in the annual Gold-Blue Spring Game on April 22.