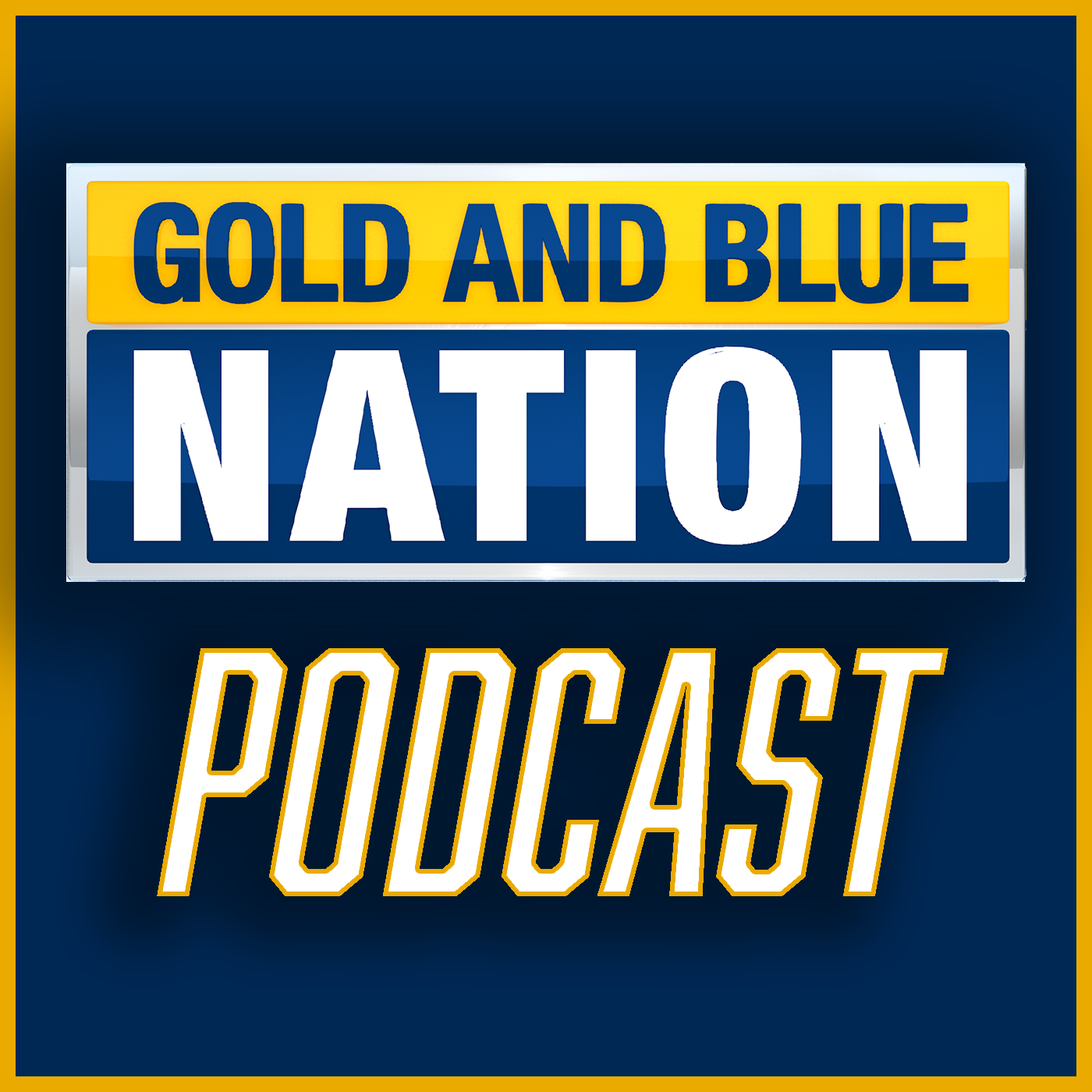 The Mountaineers completed a three-game homestand by defeating a team they hadn't beaten since 2018. They improved to 3-1 overall and 1-0 in Big 12 action. We react to West Virginia's 20-13 victory over Texas Tech and listen to postgame remarks from head coach Neal Brown. 
WVU football returns to action this weekend in a primetime clash with No. 7 Penn State on Saturday night.
Here's everything you need to know about the season-opening matchup.
WVU football at No. 7 Penn State game information
Date: Sept. 2, 2023
Time: 7:30 p.m. ET
Location: Beaver Stadium in University Park, Pennsylvania
TV channel: NBC
Stream: Peacock
Tickets: SeatGeek
Favorite: Penn State -18.5
Series history: Penn State leads 48-9-2 since 1904
Last meeting: Penn State won 40-26 in Morgantown, West Virginia (1992)
WVU Football 2023 Season Preview-The Gold and Blue Nation Podcast
Looking to get caught up to speed on all things Mountaineer football? The Gold and Blue Nation Podcast's WVU football season preview is live wherever you find your podcasts.
On this edition, hosts Ryan Decker and Anjelica Trinone set the table for Neal Brown's fifth season as the Mountaineer head coach.
WVU football at No. 7 Penn State matchup preview
Some of the biggest wins in WVU football history came against Penn State, and the two schools will battle for the first time since 1992 in a rivalry that heavily favored the Nittany Lions in the past.
The season-opening matchup sets the stage for another battle in which the Mountaineers are considered the underdog. Penn State plays host with a fresh top-10 ranking in the AP Poll, while WVU was voted to finish last in the Big 12 in its preseason poll over the summer.
Both offenses are strong at the line-of-scrimmage with questions at quarterback. WVU and Penn State return five starting offensive linemen a piece, while retaining strong running back rooms. Tailbacks Nicholas Singleton and Kaytron Harris are back for their sophomore season in Happy Valley after combining for 1,928 yards and 22 touchdowns as freshmen last season. Sophomore quarterback Drew Allar will likely take over following the exit of longtime starter Sean Clifford.
On defense, the Nittany Lions allowed 18.2 points per game last season, which was good for fifth in the Big Ten. A handful of starters from 2022 are back for Penn State, mostly at defensive back and linebacker.
Like Penn State, WVU retained five starting offensive linemen this offseason, which is looking to be the strength of the team. Center Zach Frazier is a preseason All-American pretty much anywhere you look, and he will have ample support from tackles Wyatt Milum and Doug Nester.
After the departure of Tony Mathis to Houston, sophomore running back CJ Donaldson is healthy and poised to lead the charge in the running game. The running back position, as a whole, has high expectations this fall. Veterans Justin Johnson Jr. and Jaylen Anderson will have key roles, and freshman Jahiem White had a solid and consistent offseason that dated back to the Gold-Blue spring game.
The WVU defense is anchored by leaders at all three levels. Defensive end Sean Martin and defensive tackle Eddie Vesterinen will be the veteran leaders along the defensive line. Linebacker Lee Kpogba is the "unquestioned leader" of the defense, per head coach Neal Brown. In the secondary, safety Aubrey Burks is considered as "an extension of the coaching staff" by his position coach Dontae Wright.
Transfer defensive backs Anthony Wilson (Georgia Southern) and Beanie Bishop (Minnesota) are expected to take on extensive roles within the secondary.
Mountaineer GameDay LIVE from Happy Valley
Kick off WVU's first weekend of the season with the Gold and Blue Nation crew live from Happy Valley with the Mountaineer GameDay Kickoff Special featuring live coverage from Penn State on Friday night at 7 p.m. ET on your local Nexstar station.
WVU fans can begin every game day with Mountaineer GameDay. The pregame show will return to its regular time slot on Saturday from 10 a.m.-noon prior to West Virginia's opener against Penn State.
The award-winning WVU football pregame show will get fans up to speed on the latest news right up until an hour before kickoff as co-hosts Nick Farrell and Amanda Mazey bring you the latest news with GBN's Anjelica Trinone.