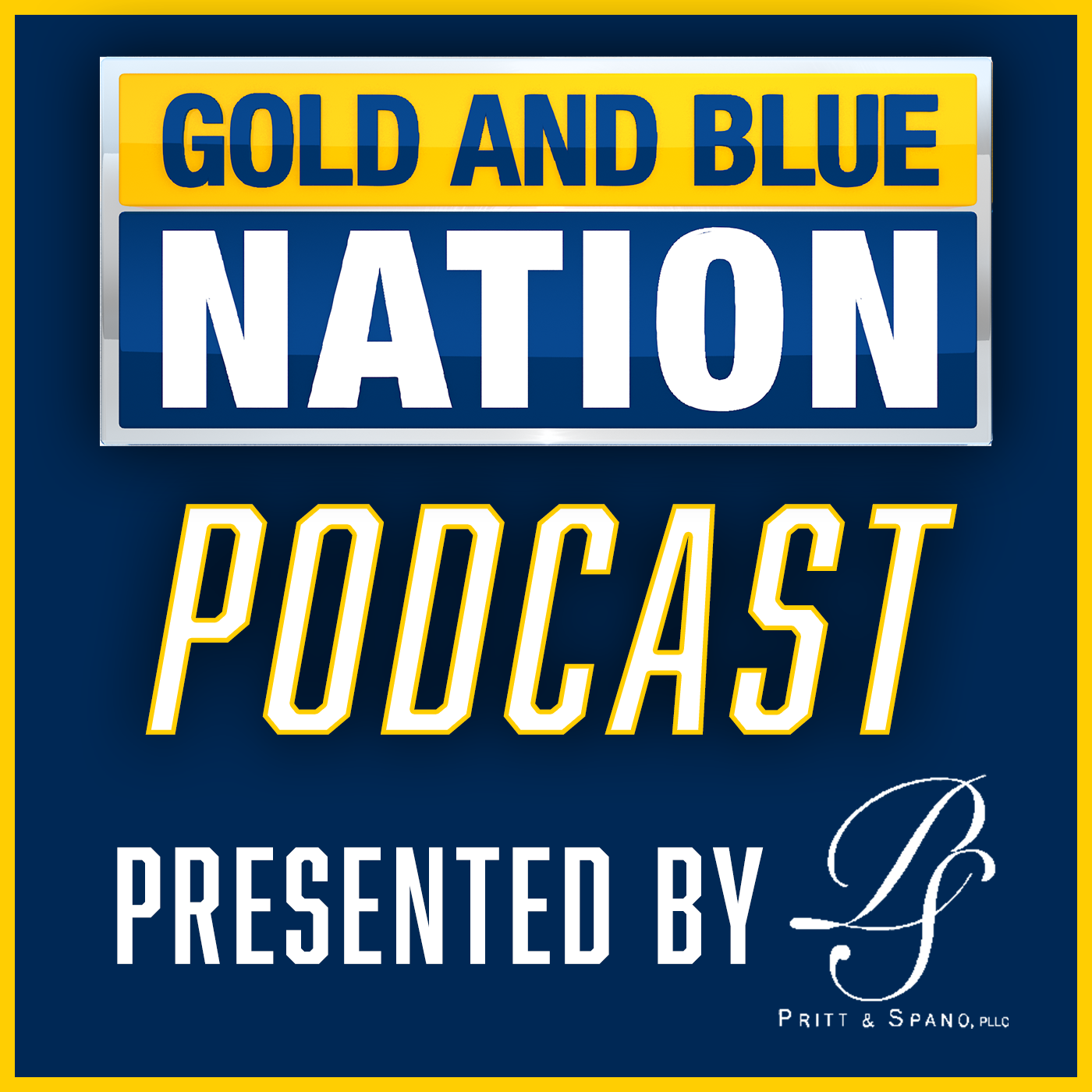 Are the Mountaineers suddenly out of the running to be regional hosts, or can they still decide their own fate by playing well at the Big 12 Championship? Hosts Ryan Decker and Anjelica Trinone preview the tournament on this edition of The Gold and Blue Nation Podcast, presented by Pritt & Spano. Stick with Gold and Blue Nation for complete postseason coverage of WVU baseball.   
MORGANTOWN, W.Va. — A deep run in the Big 12 Championship tournament could help West Virginia baseball reclaim its status as a contender to host an NCAA Regional. WVU could play as few as two games, and as many as six games in the conference's annual postseason tournament.
Here is everything you need to know about the Mountaineers' first-round matchup in Arlington.
No. 21 WVU baseball vs. Texas Tech series information
Location: Globe Life Field in Arlington, Texas
All-time series: After their series two weeks ago, West Virginia and Texas Tech are knotted at 18-18 since 2013.
Last meeting: The Mountaineers won the May series 2-1 after dropping game one in Granville. WVU outscored the Red Raiders 24-10 in three games.
West Virginia record: 39-16, 15-9 Big 12
Texas record: 37-19, 12-12 Big 12
Game 1
Date: Wednesday, May 24, 2023
Time: 8:30 p.m. ET
TV/stream: Big 12 Now on ESPN+
Radio: Mountaineer Sports Network
WVU probable starter: RHP David Hagaman (1-1, 2.30 ERA)
Texas Tech probable starter: Mason Molina (4-2, 3.91 ERA)
Matchup preview
One week before WVU's pitching imploded in Austin, it performed strongly as a unit against Texas Tech, who is currently the the conference's leading offense (.317 average).
Starters Ben Hampton and Blaine Traxel allowed just five earned runs in 13 combined innings of work. David Hagaman – who was the only pitcher to contribute multiple innings of run-free relief against Texas – threw three and-two-thirds scoreless innings in game three after starter Robby Porco failed to record an out. Closer Carlson Reed also nabbed his seventh save on the season when he threw two scoreless innings in game three.
"That was one of our [best] weekends of the year," head coach Randy Mazey said Tuesday. "We pitched really well against a dangerous team. They've seen all of our guys now so they have a little bit of an advantage as far as knowing what our pitchers look like, and the shape of their pitches, so we [have] to try to do the same thing: limit their offense as much as we can."
The top of the Red Raiders' lineup contains some of the best hitters in the conference. Nolen Hester (.375) leads the team in batting average, and he has the third-best average in the Big 12. J.J. Wetherolt (.447) and Kansas catcher/infielder Kodey Shojinaga (.380) are the only Big 12 players with higher averages.
Hester's teammates Kevin Bazzel (.361) and Gavin Kash (.352) also have top-10 averages in the conference standings.
Mason Molina, Texas Tech's ace, holds the ninth-best ERA in the conference among qualified pitchers at 3.91. Molina earned a no-decision in the Red Raiders' lone win at Monongalia County Ballpark two weeks ago. He allowed two earned runs in four and-two-thirds innings. Both runs came off Ellis Garcia's two-RBI double in the second inning.
The best TTU performance on the mound from their latest matchup came from closer Brandon Beckel. Beckel recorded a four-inning save in the lone Red Raiders win when he threw four scoreless innings in game one. He struck out seven Mountaineers while walking just two hitters.
The Mountaineers had their fair share of noteworthy performances in games two and three. Traxel delivered eight innings as a starter for the seventh time this season, earning the win in a 17-2 blowout.
Three hitters collected two-or-more hits in multiple games in the Texas Tech series: Wetherholt, Landon Wallace and Grant Hussey. Hussey homered twice, while Wallace doubled twice.
The winner of Wednesday night's game will play the winner of the Oklahoma-Oklahoma State game Thursday night. The losers of the two first-round matchups will also play Thursday.
"In typical fashion, nobody thinks we can win when this thing starts," Mazey said. "But it's by no means over. It's way easier to play as the underdog than it is as the favorite. We are going to come out like we always do with a chip on our shoulder like we always do."