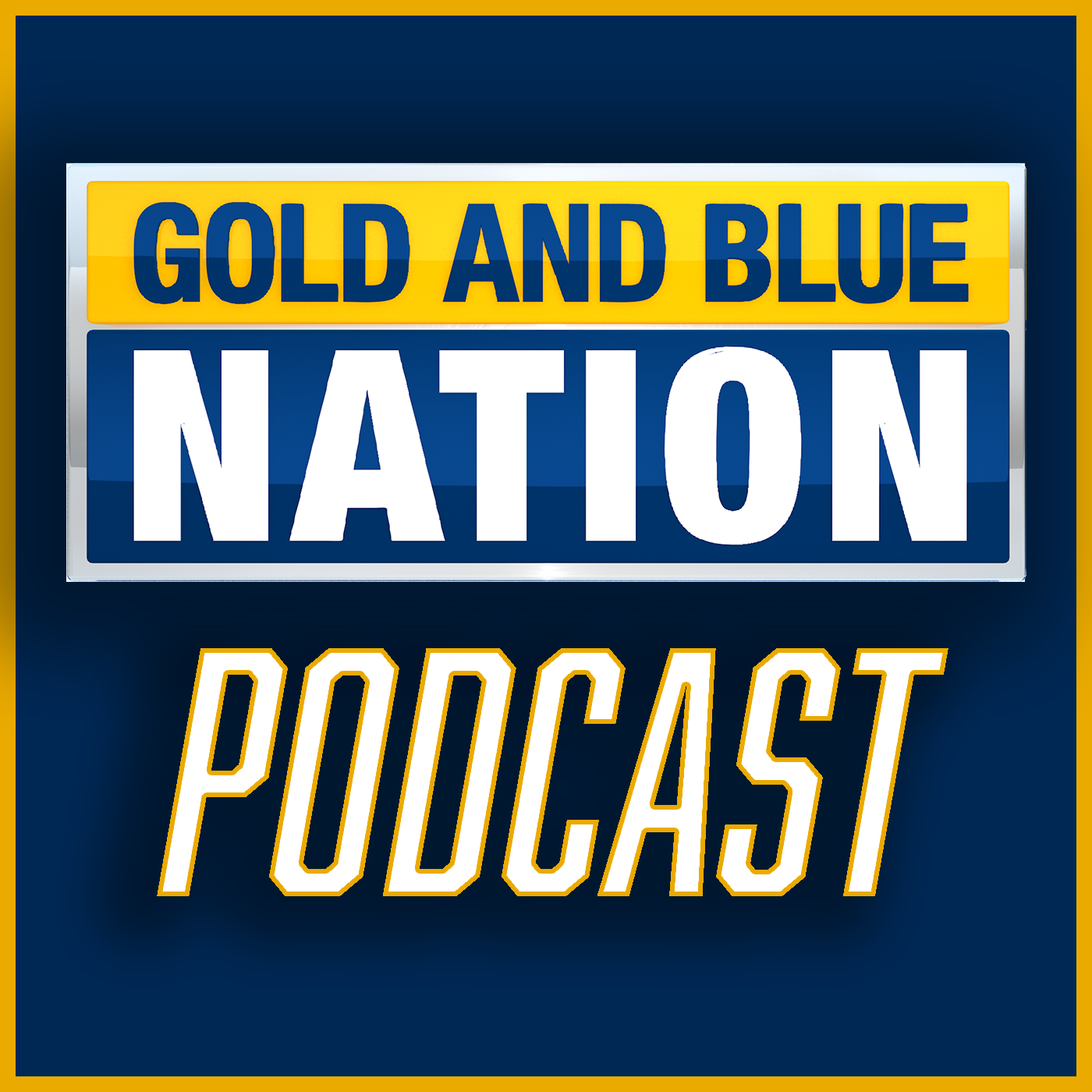 Under fourth-year head coach Dan Stratford, the Mountaineers have climbed higher than they've ever climbed before. They're preparing to take on Clemson Friday night in the first College Cup semifinal appearance in program history. Nick Farrell and Ryan Decker get you ready for the action in Louisville and share their keys to the matchup with the Tigers. Stick with Gold and Blue Nation for complete coverage of the College Cup. 
MORGANTOWN, W.Va. – Penn State's Beaver Stadium is one of the largest sports cathedrals in the country. When WVU makes its entrance on Saturday night, the stadium will be packed with Nittany Lion fans dressed in all-white who are known to be some of the loudest and most disruptive fans in college football.
So how does a team replicate a 100,000-person crowd and its effects in practice?
"You try to apply as much pressure as possible," WVU head coach Neal Brown said.
Crowd noise at WVU football practice isn't a new thing by any means. Many fall camp practices included audio of crowded stadiums during team periods, but the speakers were only stationed on one side of the practice field.
This week, Brown and co. brought the team inside the Caperton Indoor Facility, closed the doors, and stationed the stadium-grade speakers around the field. The 11-on-11 segments were louder than they were all summer.
"I'm in awe that I'm able to hear right now," offensive coordinator Chad Scott said. "It was so loud in that indoor facility."
While the team did not start watching Penn State film until the middle of last week, Brown integrated Penn State prep earlier in fall camp in a more subliminal manner. Each week was part of a ramp-up process that culminates in the marquee Week 1 matchup.
"Everything's sped up in fall camp," Brown said. "What I mean by that is you got to start working noise and crowds and things like that going into Week 3 of fall camp because you can't just do it [on] game week. That's not fair to your guys."
Most FBS teams are not challenging themselves as hard as WVU is in Week 1, and it's typical for Power-5 programs to incorporate a matchup against an FCS opponent in Week 1 as a "get-right" game to start the season.
This season, WVU is in the exact opposite situation. The season-opener might be the toughest game on its schedule. It's likely no coincidence that Brown and defensive coordinator Jordan Lesley orchestrated more live segments in practice than in years past.
"We don't have the benefit of the doubt of making this big jump from Week 1 to Week 2," Brown said. "We [have] got to be ready to go."
As much as it is a daunting task to open the season on the road against a top-10 team, the exposure for the players and the athletic department is invaluable. The WVU-Penn State is one of only two primetime games on Saturday night that are taking place between two Power-5 teams.
There will likely be six digits worth of fans in the stadium, but there will be millions more watching on television.
"This is why you get into the profession," Brown said. "This is why you want to play big-time football, and it's for opportunities like this."