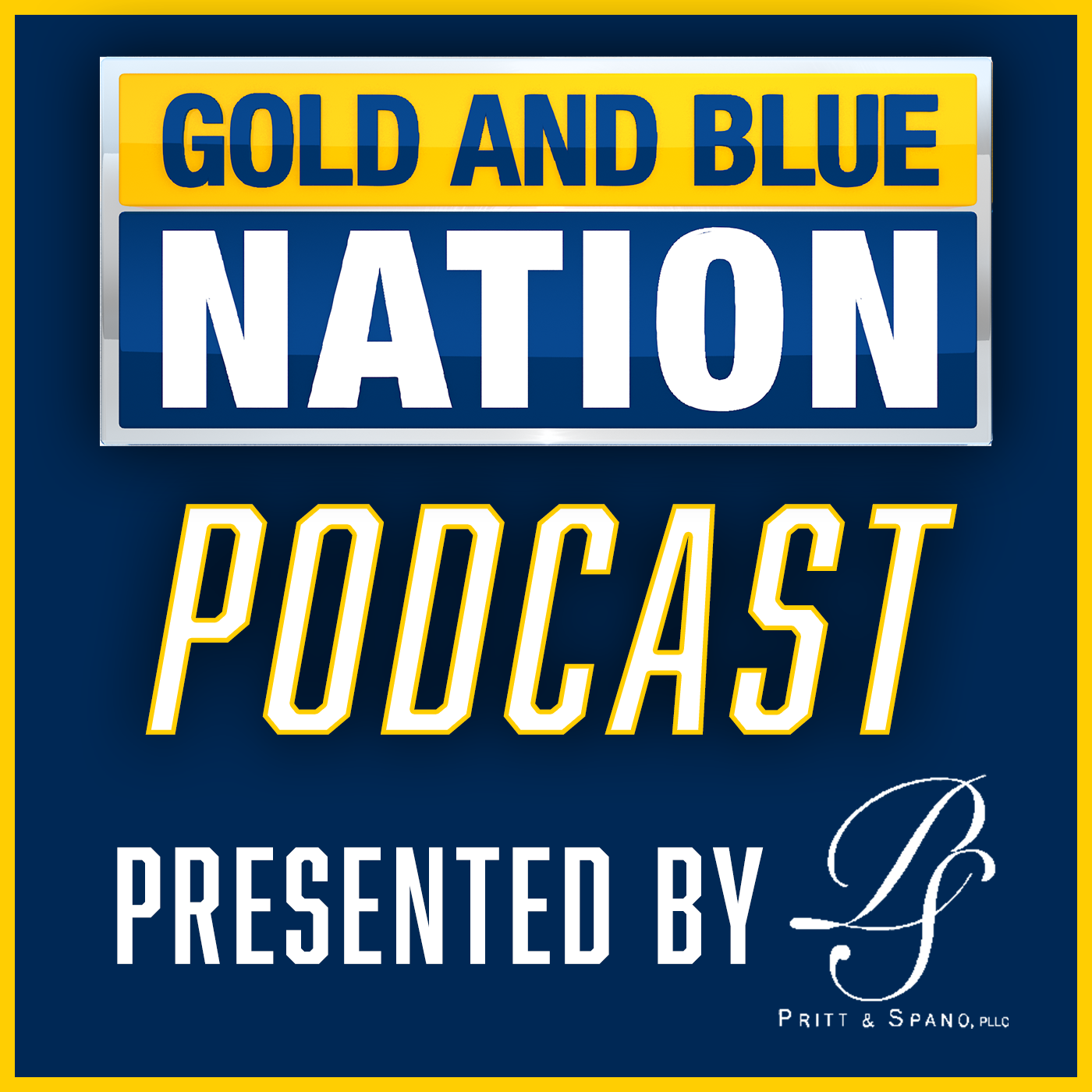 Rodney Gallagher might just be the biggest get for WVU in this recruiting cycle, and he's the latest guest on The Gold and Blue Nation Podcast, presented by Pritt & Spano. In this interview, he discusses his path to WVU, his final year of high school basketball at Laurel Highlands, his recent trip to Texas for the All-American Bowl and the story behind the jersey number he wants to wear when he suits up for the Old Gold and Blue. 
Before he officially joins the Mountaineers, WVU football signee Rodney Gallagher made history on the hardwood in his final prep basketball season.
Gallagher, a multi-sport star at Laurel Highlands High School just north of the Mason-Dixon Line in Uniontown, Pennsylvania, broke his school's all-time scoring record.
According to Mike White of the Pittsburgh Post-Gazette, Gallagher has scored 1,948 points in his illustrious prep basketball career, which has also included a pair of WPIAL championships.
In December, Gallagher signed a letter of intent with WVU football. He played multiple positions at Laurel Highlands, serving as the team's quarterback during his senior season, but he was recruited by WVU as a wide receiver.
Head coach Neal Brown supported Gallagher's decision to complete his senior season of high school basketball. He calls Gallagher "the pride of Uniontown," and expects him to make an impact immediately when he arrives in Morgantown to join the football program.
"Every time I've been to a basketball game, it's standing-room only. Every time I go to a football game, and I've seen multiple live, it's standing-room only," Brown said recently of the four-star recruit. "So I think we're going to have some Rodney Gallagher effect right here, too."
Gallagher's mustangs fell to North Catholic 74-59 in the WPIAL 4A semifinals. He went on to score 26 points Wednesday night against Highlands in the third-place consolation game, which Laurel Highlands won 83-60 at home. His team will compete in the PIAA state tournament.