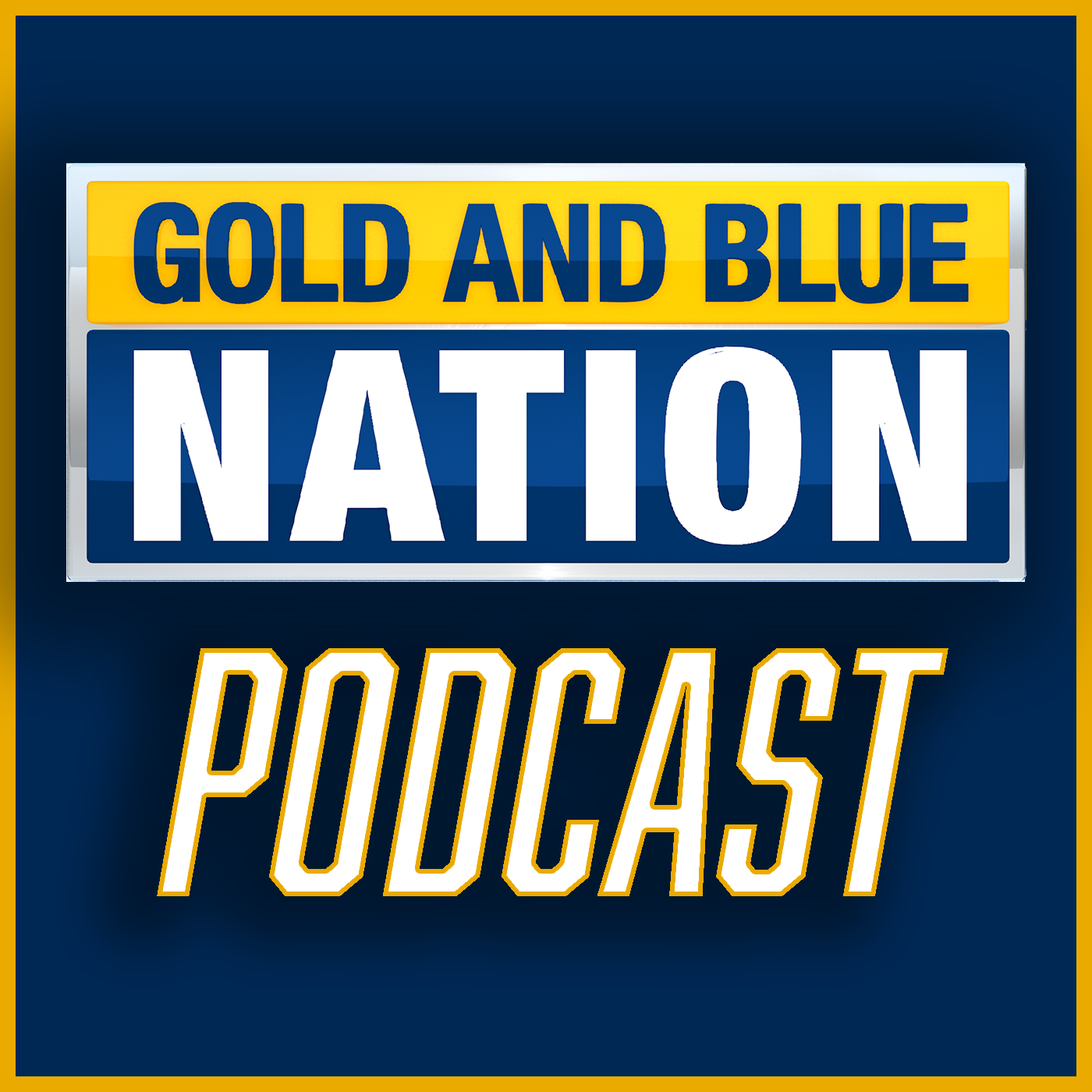 This Saturday, former WVU running back Leddie Brown will suit up for the Arlington Renegades in the XFL Championship Game. On this edition of The Gold and Blue Nation Podcast, presented by Pritt & Spano, Brown joins Ryan Decker to reflect on his XFL experience and Mountaineer career. 
MORGANTOWN, W.Va. — When former Mountaineer running back Leddie Brown suits up on Saturday, an XFL championship will be on the line.
He is wrapping up his first season in the springtime professional football league, and is in the midst of his second year as a pro running back.
"Playing in the XFL has been really fun," Brown said this week in an exclusive conversation with Gold and Blue Nation. "A lot of people ask me that, the difference between the NFL and the XFL. I just tell them the XFL is a little bit funner."
Part of the fun for Brown has been playing with and against WVU football alumni and former teammates. Brown shares the Arlington Renegades roster with Will Clarke (2009-12), and has faced off against Rex Sunahara (2016-19) and Michael Brown (2018-19).
Leddie and his former run blocker met on the field following their matchup in late March.
"Me and Mike were really close, as I was with all my lineman at West Virginia. We all had a great relationship. But if you know Mike Brown, like he's just a big loving teddy bear," Leddie said with a smile. "After the game, I'm standing around looking for him, and he runs up behind me and just gives me a bear hug and lifts me up."
Michael, a 6-3 345-pound offensive lineman, picked up Leddie with ease, but in such a rush that his helmet fell off while the picture was being taken. Both former Mountaineers had a big smile on their face.
This time last year, things were a bit more serious for the running back. Brown was making a go of it in the NFL after being signed as an undrafted free agent by the Los Angeles Chargers. The Philadelphia native was waived by the team four months later, which ultimately led to him joining the XFL.
Brown was drafted by the St. Louis BattleHawks, but became a free agent four months later. He caught on with the Renegades five weeks into the XFL regular season. Despite only appearing in five games, Brown is his team's second-leading rusher with 179 rushing yards.
"I really like the new overtime rules, where both teams go back and forth in a shootout," Brown said when asked what difference between the NFL and XFL sticks out to him the most.
Arguably, the most stark difference between the two pro football league's rules comes on kickoffs. In the XFL, players from both teams stand just five yards apart as the ball is teed up. The kicking team stands at the opponent's 35-yard line, while the return team sets up at its own 30. Only the kicker and return man are separated from the pack.
"It's only one level and the guy's right in front of you. So it's easier to block, easier to see your blocks better," added Brown. "There's not too many moving parts, because everything is right there in front of you."
Used solely as a running back at West Virginia, Brown is getting an opportunity to show what he can do in the return game all these years later. He is averaging 18.5 yards per return on kickoffs since joining the Renegades.
"I haven't returned anything since high school," said Brown. "So, I was just telling my special teams coach 'I can return kicks. I haven't been back there in a while but they [didn't] let me do it at West Virginia. I asked but they weren't going for it.'"
Returning kicks was the one thing that Brown didn't get to show he could do during his time with West Virginia.
After the conclusion of his final college season in 2021, Brown had racked up 2,888 rushing yards and 27 rushing touchdowns. He had also caught 86 passes for 604 yards and had been one of WVU's most consistent pass catchers, regardless of position.
In a collegiate career that compiled nearly 3,500 yards gained, exactly zero came in special teams. In the second year of his professional career, Brown wants to show teams and scouts he can be productive in any role they put him in.
"I just wanted to show them everything I can do, either in punt, punt return, kickoff, kickoff return, receiving the ball, running the ball," said Brown. "I just wanted to show them everything I can do."
Showing another skillset has been part of the fun for Brown since joining Arlington's roster. He is hoping to have even more fun on Saturday, as he and the Renegades gun for the XFL title against the D.C. Defenders at 8 p.m. ET on ABC.