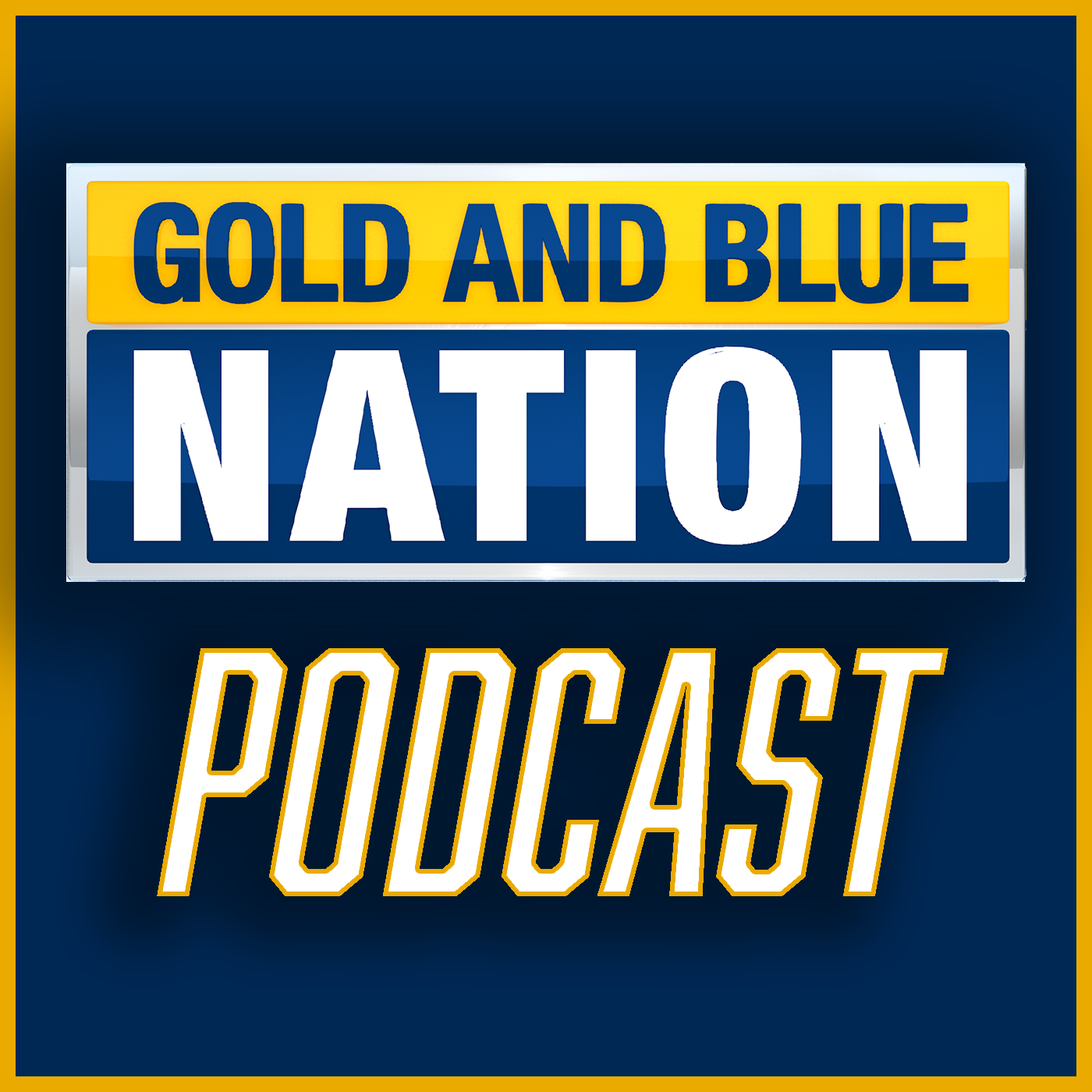 Remember this name: Hudson Clement. The former prep standout at Martinsburg burst onto the collegiate scene with a trio of touchdowns in West Virginia's 56-17 win over Duquesne. After the game, Clement was put on scholarship. In this edition of The Gold and Blue Nation Podcast, we react to the action (and that lengthy rain delay), and hear from Clement and head coach Neal Brown.
MORGANTOWN, W.Va. — The more points West Virginia scored, the more players got to play. That is one of the benefits of Power 5 football teams playing FCS opponents; it allows coaches to see young or inexperienced players get in-game reps.
For redshirt freshman wideout Hudson Clement, those reps came early and often. Ahead of appearing in just the second game of his career, Clement learned he was starting in place of the sidelined Devin Carter. The Martinsburg, West Virginia, native proceeded to catch five passes for 177 yards and three touchdowns.
"I have the utmost confidence in myself to perform at a high level," Clement, who admitted he was nervous for the first few plays of the game, said Saturday night. "But, you know, three touchdowns, no one really expects to go into a game, their [second] college football game, playing like that and score three touchdowns. But, you know, I was confident in myself."
The big performance earned him a scholarship, which head coach Neal Brown said Monday would've happened at some point this season anyway, right after the game. It also has earned him more playing time moving forward.
"He's going to play. Yeah, he's productive, he's going to play," said Brown. "He put up big numbers, so he's going to continue to play."
Clement was one of three Mountaineer players who scored their first collegiate touchdown on Saturday. The other two players did so rushing the football.
True freshmen Jahiem White (5-7, 192) and DJ Oliver (5-10, 239) have contrasting running styles and physiques, but both found paydirt against Duquesne. White, who missed the season-opener against Penn State, rushed 12 times for 110 yards and a score. Oliver toted the rock 10 times for 38 yards and a touchdown.
Both players found the endzone in the second half, while offensive coordinator and running backs coach Chad Scott called the plays.
"He's the fastest one in the room, they'll be first to tell you. He's going to be a special player. We're excited about him. He's obviously gifted with the ball in his hand. He's tough, he's physical as well. And surprisingly, he knows when to stick his foot in the ground and get some hard tough runs," Scott said of the speedy White.
As for the bruising Oliver, Scott said, "I don't know if you all saw DJ, he was cradling the ball the whole time. [I was] like, 'Hey DJ you [need to] relax, man. Run natural in there; when you get in traffic, you know, cuff the ball, is what we call it."
Highly touted freshman wideout Rodney Gallagher III saw his first in-game action, as well.
The Uniontown, Pennsylvania, native caught one pass for 12 yards, and had one rushing attempt that gained seven yards on a wide receiver reverse in the first quarter. Gallagher nearly joined Clement, Oliver, and White in scoring his first NCAA TD, but he fumbled out of the endzone while diving for the pylon in the third quarter.
"You challenge some of these guys to be able to take the play you called and do something special with it and make something special happen, whether it be an explosive play or a touchdown, and he has that kind of ability," said Scott. "I told him at the time, hey listen, pick your chin up. Lift your head up. Don't do it in those particular situations, and make the next play. But don't be scared to go make another play."
In all, 32 true freshmen or redshirt freshmen played at least one snap Saturday against Duquesne.
Offensive linemen Johnny Williams IV and Sullivan Weidman, and defensive lineman Corey McIntyre Jr. received praise from the coaches. So, too, did freshman linebacker Ben Cutter, who played a significant number of snaps against the Dukes, recording four tackles and one tackle for loss.
"He did some things that were really good, and he got exposed in a couple areas, and he knows he's got to get better," said Brown. "But he's a guy that we're going to need to play as the year progresses."
West Virginia players, young and old, now turn their attention to one of the greatest rivalries in college football history — the Backyard Brawl. WVU (1-1) entertains Pitt (1-1) at Milan Puskar Stadium for the first time since 2011 on Saturday. Kickoff is scheduled for 7:30 p.m. ET on ABC.