MORGANTOWN, W.Va. – WVU Medicine invited community members to pray for WVU Medicine employees and first responders while following social distancing guidelines at an interfaith, non-denominational prayer gathering.
The "Park and Pray" event took place at 6:45 p.m. on Wednesday, May 13, in the parking lots located directly in front of WVU Medicine J.W. Ruby Memorial Hospital.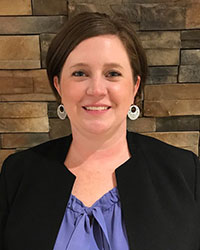 Park and Pray was be streamed live via WVU Medicine's Facebook page, led by WVU Medicine Chaplain Allison Anderson. The event allowed participants to remain in their cars for the gathering's duration, while making the event accessible to those at home or inside the hospital.
"It's been so difficult for us just as a whole being more distant from each other not being out in the community like we normally would, or be connected through different civic groups, or faith groups and things like that. And so, here is our chance to be a little closer in a safe way and be united in a common purpose," said Anderson.
WVU Officials said the 'Park and Pray' event gives the public a way to show their support and love for those working the frontline during the pandemic while offering their prayers being present and visible.
To help WVU Medicine maintain a safe event, all those attending Park and Pray were asked to follow these rules:
Participants arrived no later than 6:30 p.m. to secure their parking spots, with the ceremony beginning promptly at 6:45 p.m.
Participants were encouraged to turn on their car's emergency flashers upon approaching the parking lot entrance points, so officers from WVU Medicine's Department of Security know they are there to attend the event.
Parked facing the hospital when possible (back into spaces at the lot's edge).
Attendees had to remain inside their cars.