BestReviews is reader-supported and may earn an affiliate commission. Details.
The Cyber Monday sales event is an excellent time of year to score incredible savings, and to get you started, the BestReviews team has curated a list of the hottest items on sale now. Among the best deals are some of our top picks that we've run through the BestReviews Testing Lab, such as the Hisense 65-inch Class U8 Series Smart TV and Bissell Little Green Carpet Cleaner.
We'll be consistently updating this page, so keep checking here to get the best Cyber Monday deals.
Last updated on Nov. 27, 2023, at 6:00 p.m. PT.
Editors' Best Deals of the Day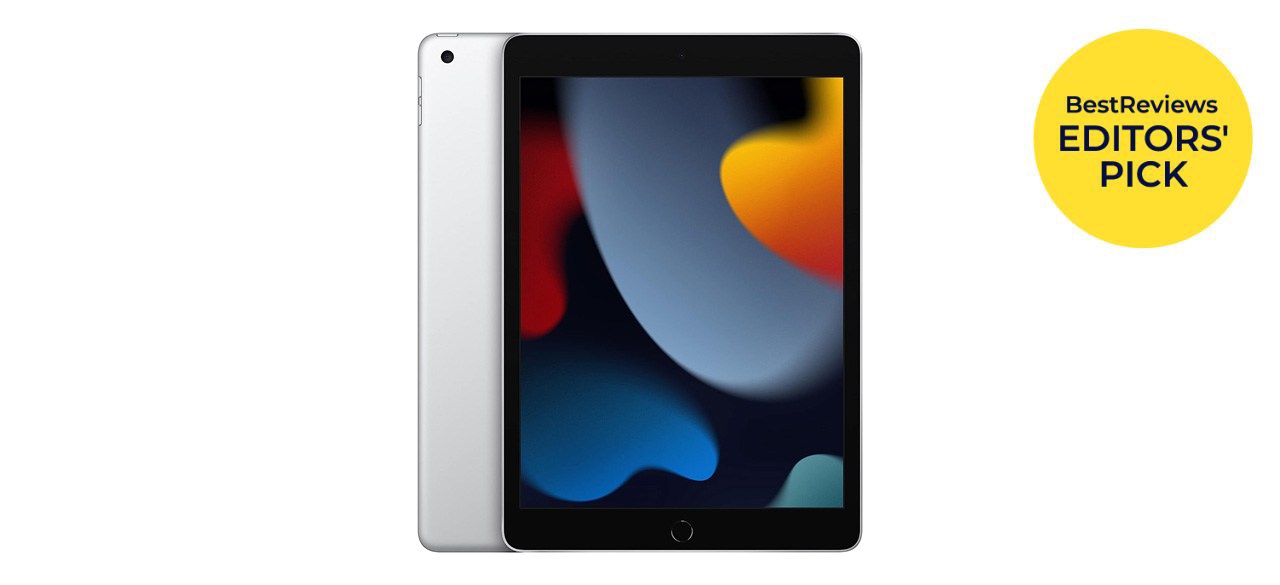 17% OFF + $19.01 OFF COUPON
This is the top-sold iPad on Amazon right now, and it's 21% off for Cyber Monday, taking the price from $479 to $379.99.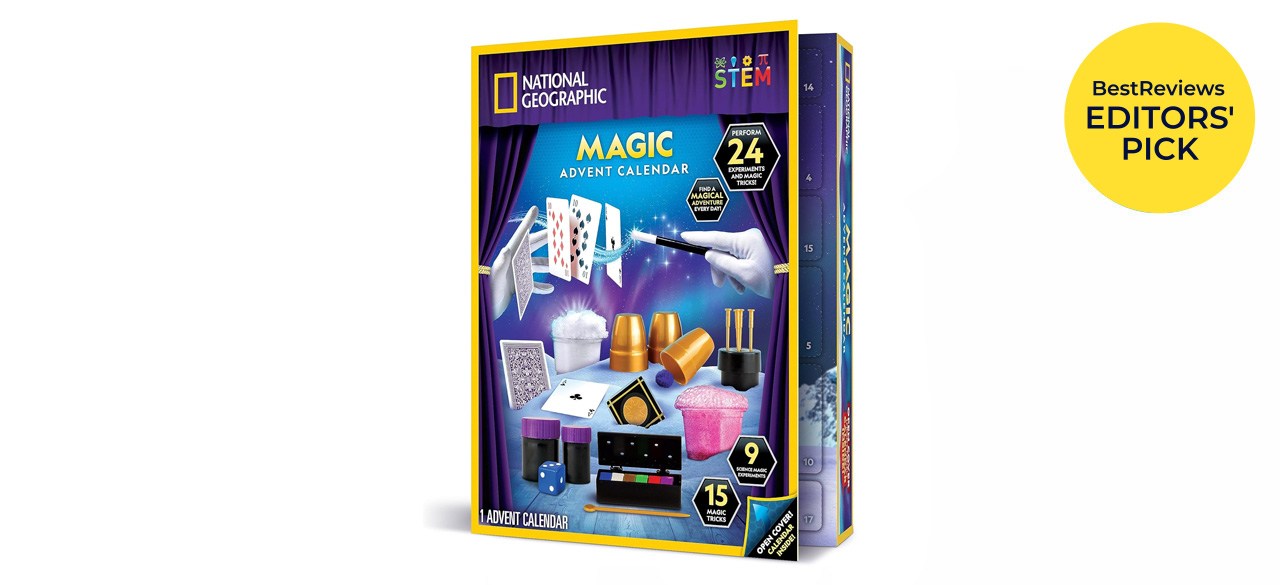 20% OFF
This magic Advent calendar makes the holidays fun and educational, thanks to the 15 magic tricks included, and is now $23.99, down 20% from $29.99.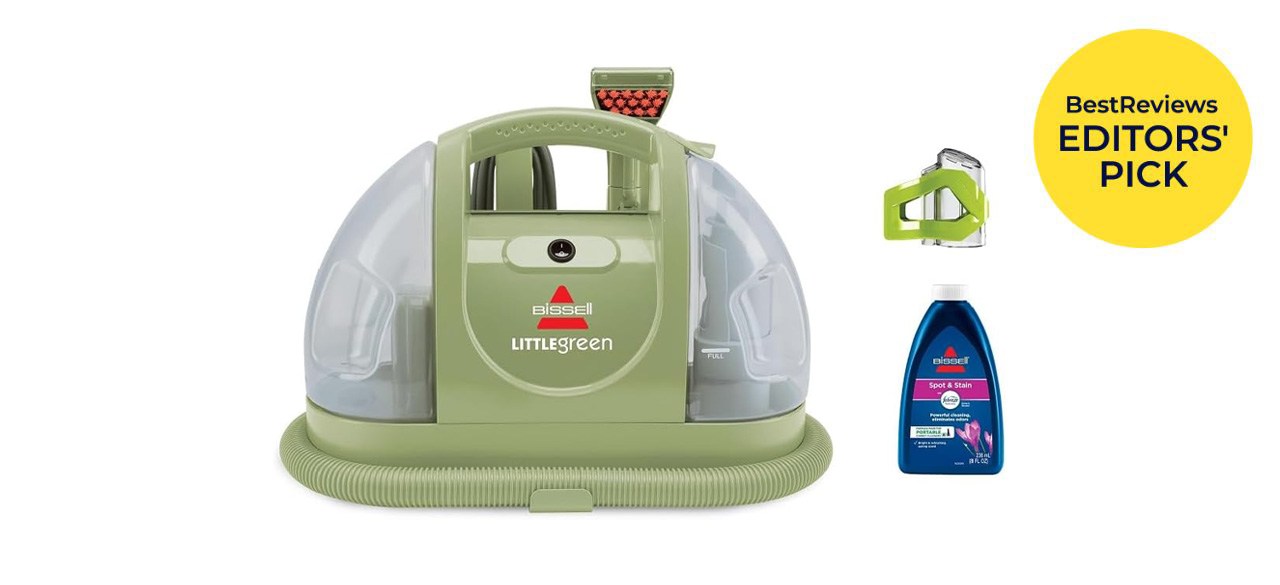 28% OFF
This carpet cleaner was a big hit in our testing lab thanks to its lightweight design and effectiveness at removing stains and odors. It's currently 28% off, taking the price from $123.59 to $89.00.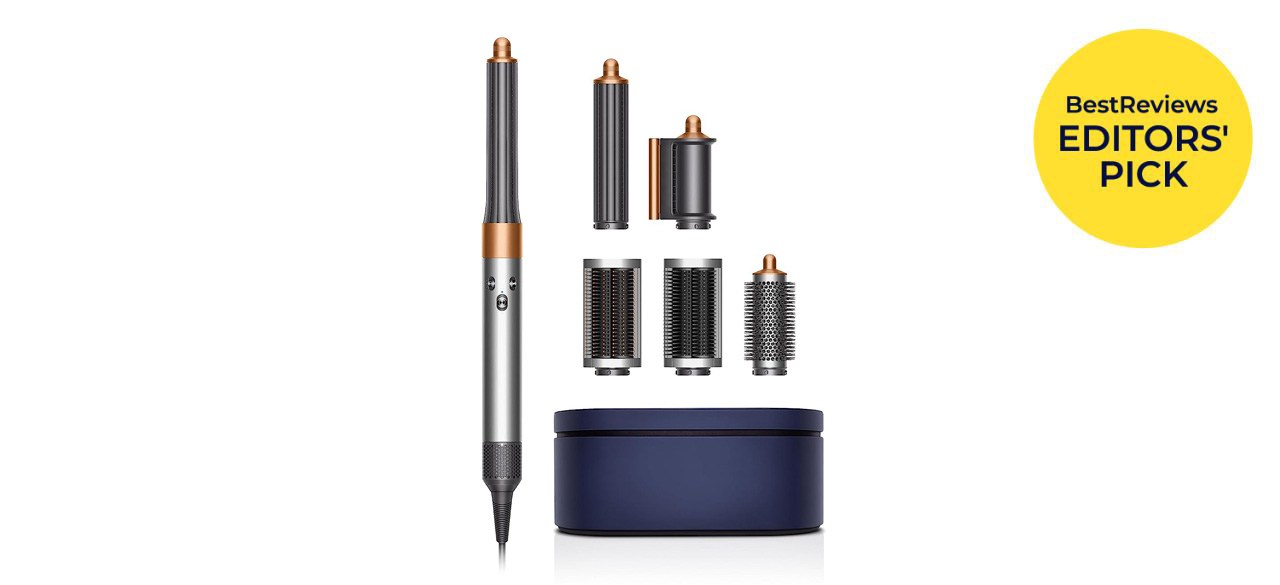 20% OFF
This is a premium hairstyling that works well with all kinds of hair types, lengths and styles. It's great for ​curling, shaping, smoothing, and hiding flyaways without using extreme heat that can potentially damage hair. It's available now for $479, down from $599 for a 20% discount.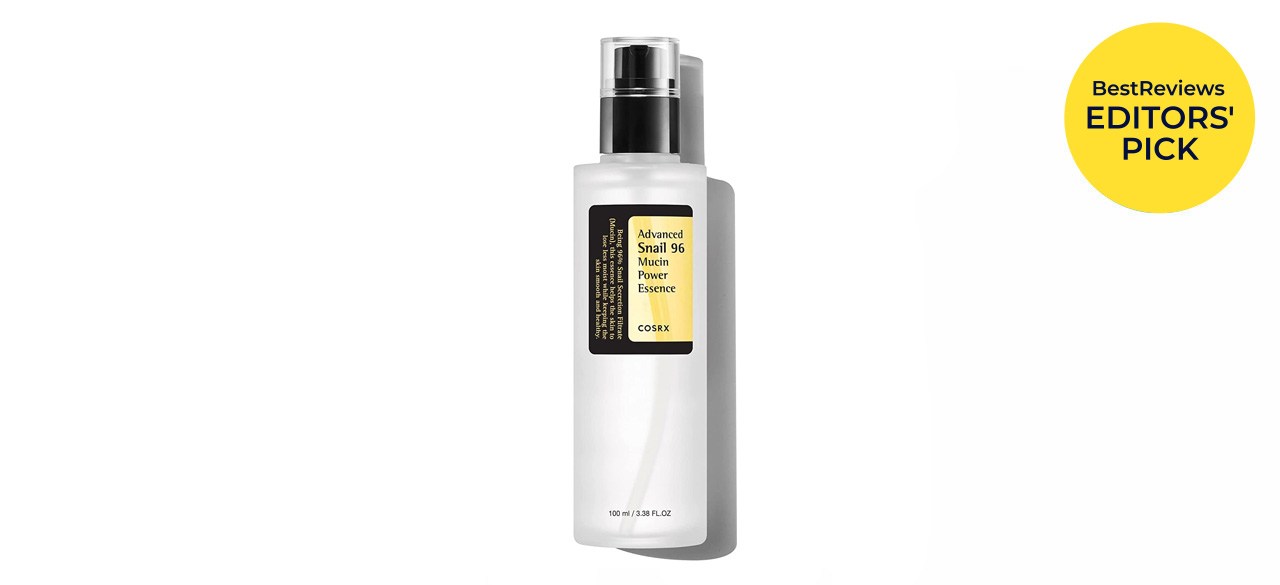 44% OFF
COSRX Snail Mucin is a hydrating serum for treating fine lines and dull skin, giving you a healthier, rejuvenated look. It's now 44% off at $11.01 for Cyber Monday, down from $25.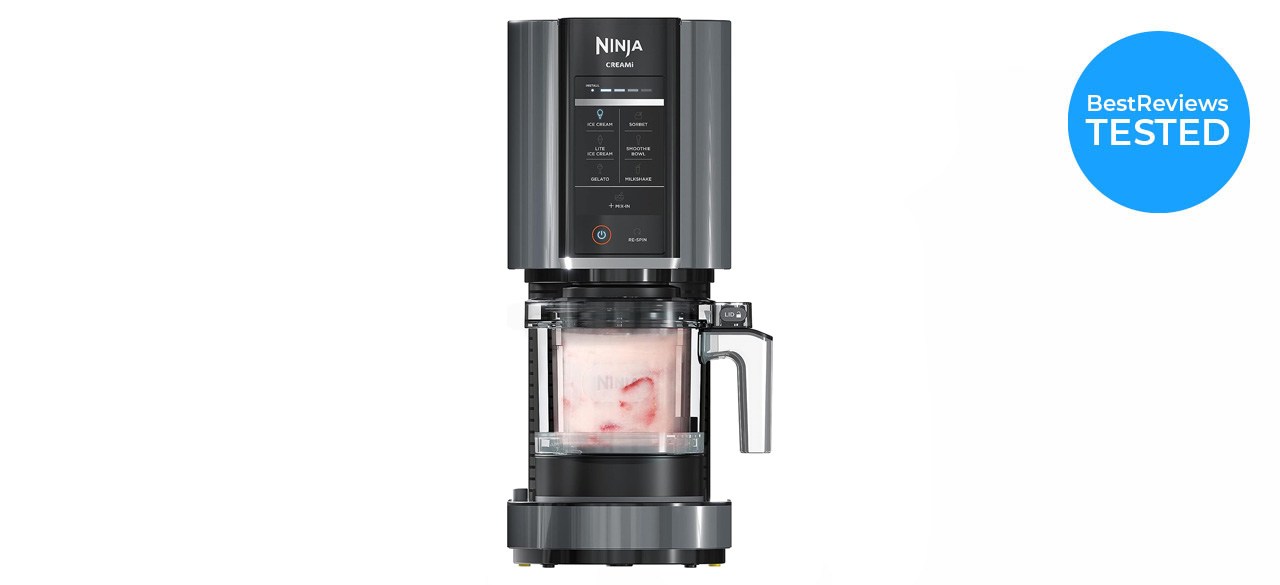 15% OFF
This ice cream maker is excellent for whipping up delicious frozen treats such as ice cream, sorbet, gelato, smoothie bowls, milkshakes and more. It's 15% off for Cyber Monday, seeing a price drop from $199.99 to $169.98.
TV deals
TVs are hot items during Cyber Monday sales, so if you've been looking for an upgrade, you can snag one at a significant discount. TVs of various screen sizes and some with plenty of excellent smart functions will be on sale.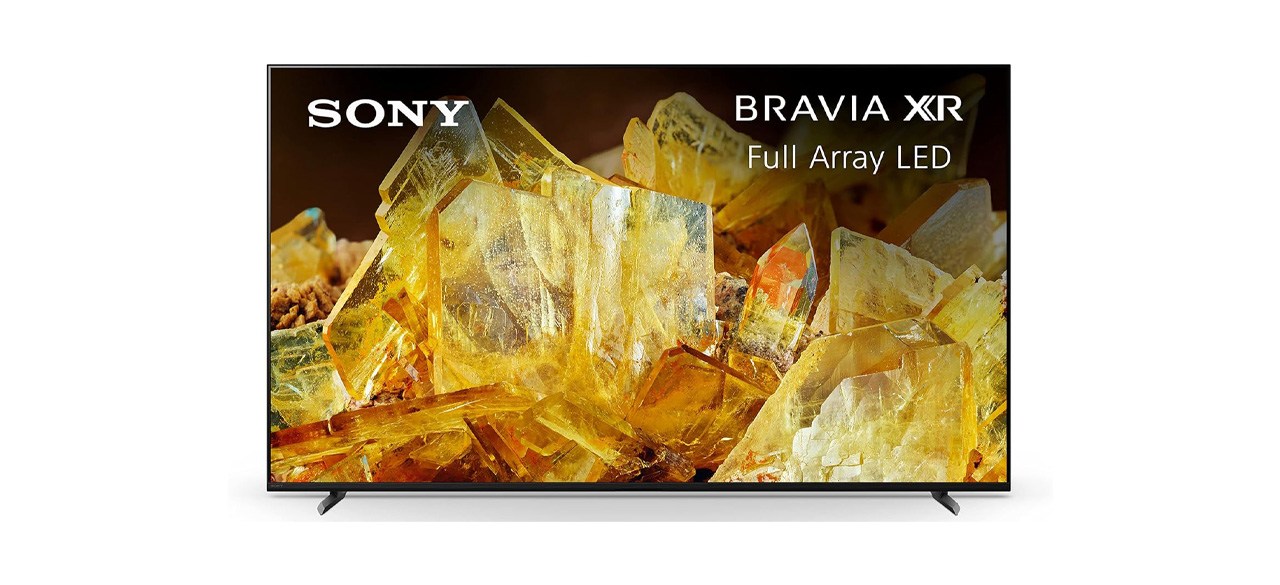 18% OFF
This smart TV has a full array LED backlight panel for reproducing vivid visuals and rich colors, and the Cognitive Processor XR delivers superior picture quality with wide dynamic contrast and deep blacks. It supports several picture-enhancing technologies, such as Dolby Vision, IMAX Enhanced and Netflix Adaptive Calibrated Mode, and the Bravia Core app offers high-bitrate 4K UHD streaming titles. It currently sits at 18% off taking it from $1,098 to $898.
36% OFF
This TV boasts ULED technology for superior contrast, color and motion, allowing it to reproduce better visuals than generic LED TVs. The 144-hertz refresh rate makes it suitable for watching sports and gaming, and Dolby Vision HDR and Dolby Atmos sound offer a cinematic viewing experience. For Cyber Monday the price is dropping from $1,399.99 to $899.99.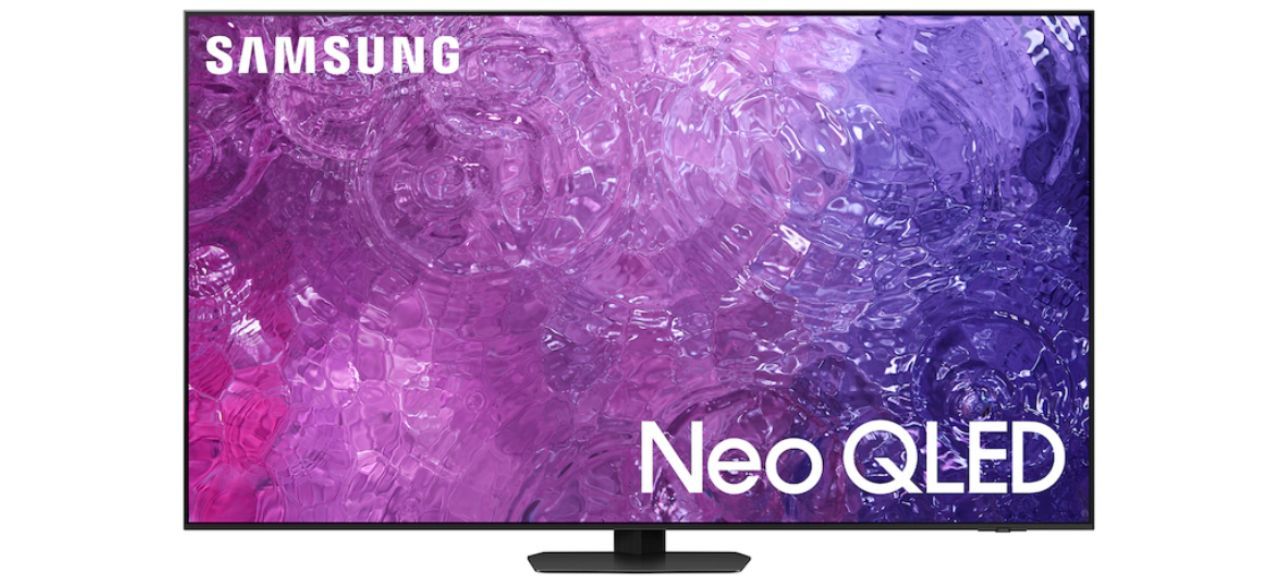 46% OFF
If you're in the market for a massive TV with top-notch visuals, look no further than this high-end Samsung. Enjoy sports, gaming and movies to the fullest with 4K quality and Dolby Atmos and Object Tracking Sound+. The super slim design and thin bezel also give it a sleek look for a home theater or a large living room. The deal takes 46% off of the original price of $4,799.99 making it $2,599.99.
Apple Deals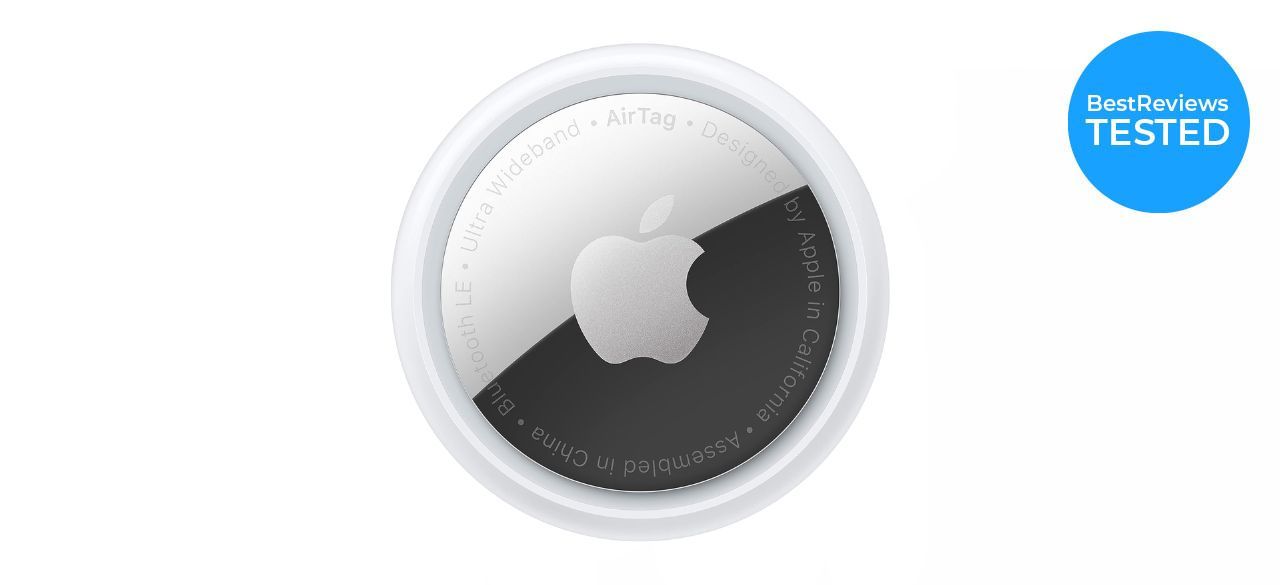 17% OFF
If you have a habit of misplacing your personal belongings or want to make sure that if you do, you can find them, Apple AirTags are a must-buy on Cyber Monday. One-tap setup makes it easy to sync with your iPhone, and through Find My Phone, you can locate your AirTag. It's down 17% from $29.99 and is currently available for $23.99.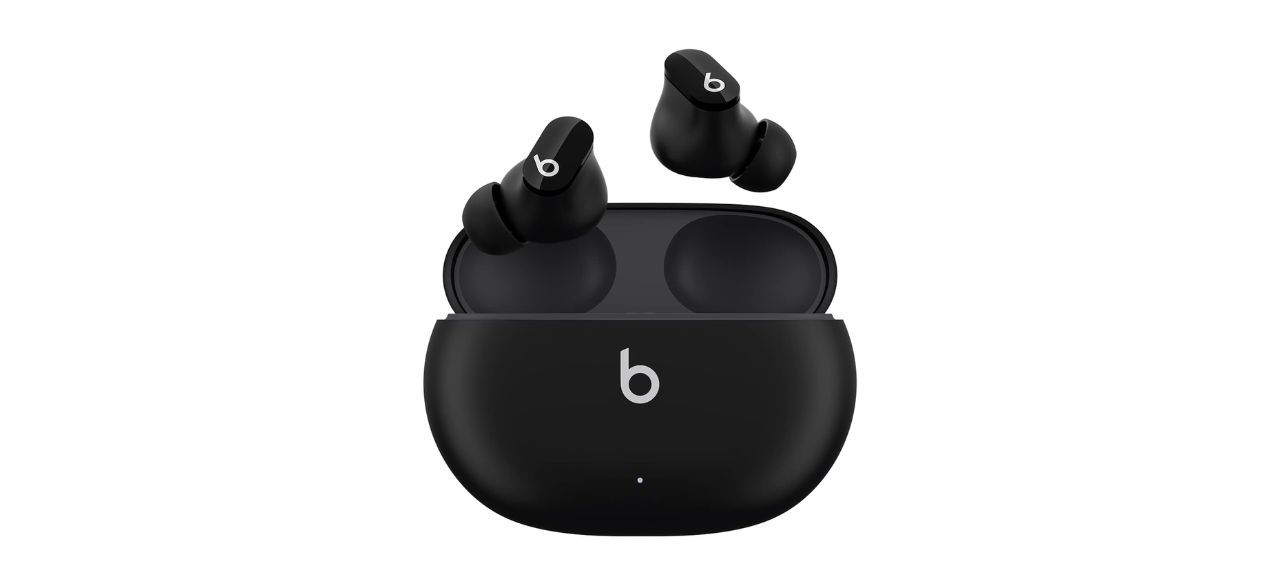 40% OFF
Beats Studio Buds offers a comfortable fit that's suitable for anything, whether you're traveling, commuting to work or school, exercising, or streaming movies on your phone or tablet. The H1 chip provides a smooth Bluetooth connection and terrific audio quality, and the charging case offers up to 24 hours of combined listening time. These earbuds retail for $149.95, but the price has been cut by 40% so you can get them now for $89.99.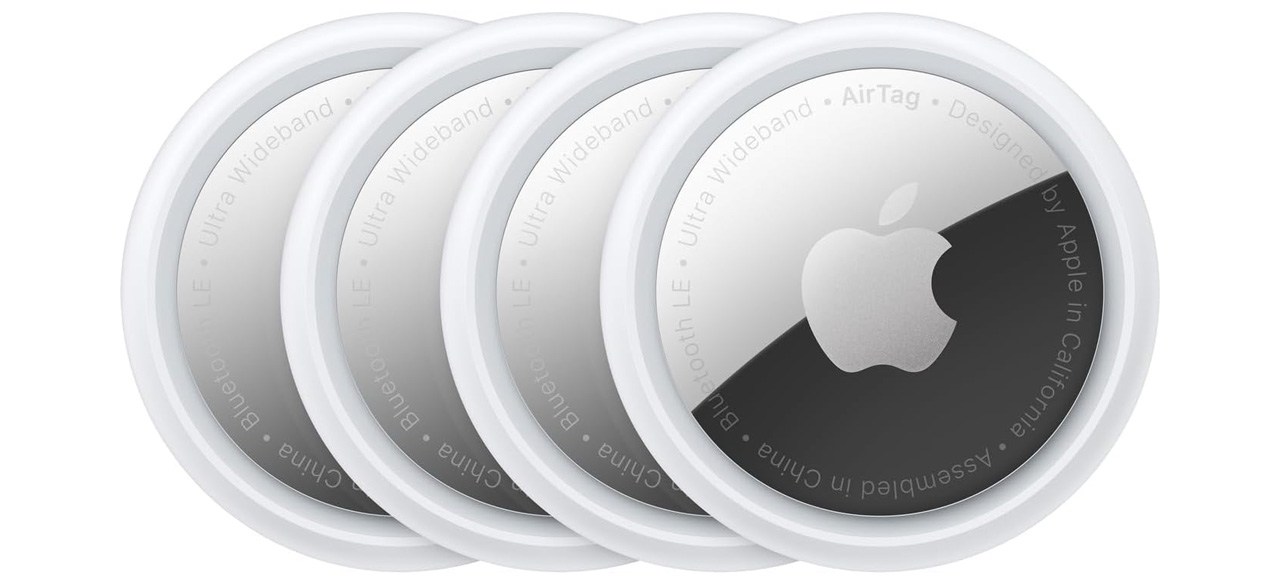 19% OFF
You'll get four Air Tags with this value pack, and you can use each one to keep track of all your personal belongings, such as your wallet, purse, keys, remotes and smartphone. The simple one-tap setup connects it to your iPhone quickly, and putting it in Lost Mode lets you know when it's detected in the Find My network.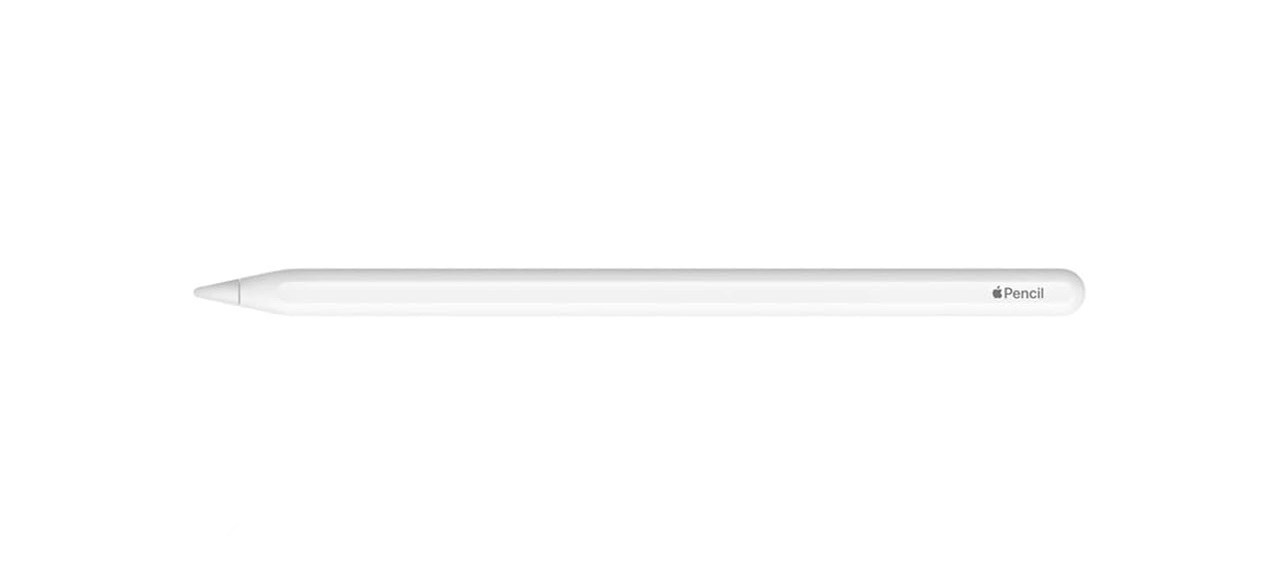 38% OFF
Whether you want to paint, sketch, doodle or take notes, this Apple Pencil stylus pen makes it a breeze thanks to its pixel-perfect precision, tilt and pressure sensitivity and outstanding lag. The flat edge attaches it magnetically to your iPad, you can double-tap to change tools, and it works on Apple Pencil hover on iPad Pro.
Home and appliance deals
You may be reluctant to upgrade home products and appliances since they can be expensive, but Cyber Monday is the perfect time to find solid discounts. Hot Cyber Monday home products and appliances include air fryers, air purifiers, microwaves and more.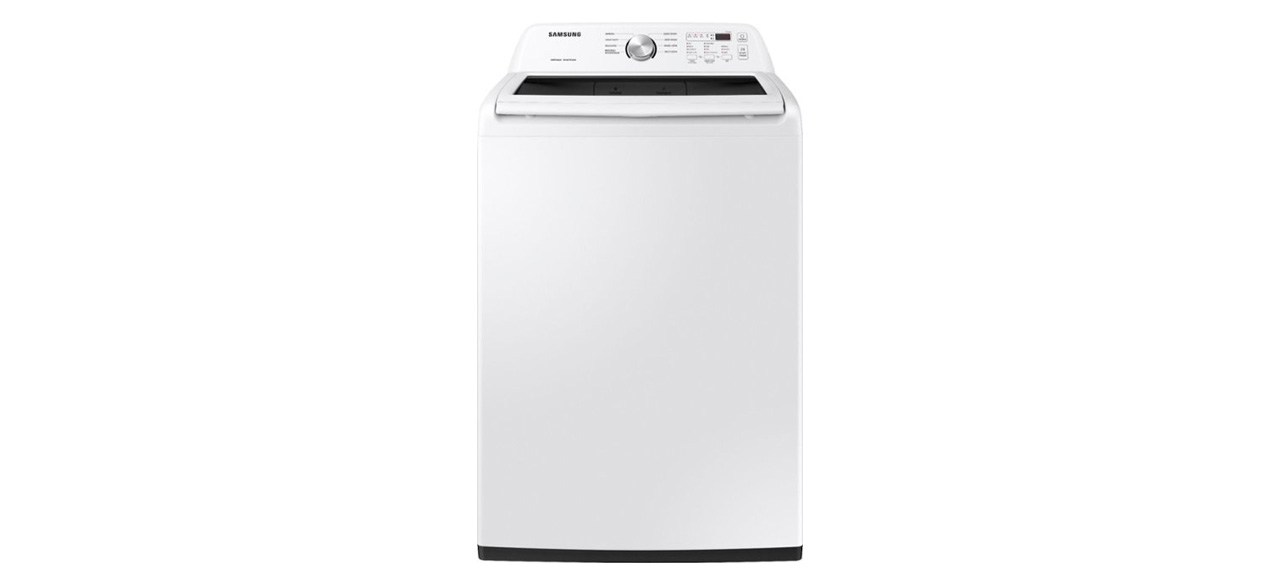 35% OFF
The large capacity of this washer means you'll spend less time doing laundry since you do bigger loads with each cycle. This washer operates with reduced vibration and noise, has a soft-close lid, and a diamond drum interior that treats fabrics gently. Plus, it offers five temperatures for washing different fabrics. Cyber Monday has dropped the original price 35% taking it from $764.99 to $499.99.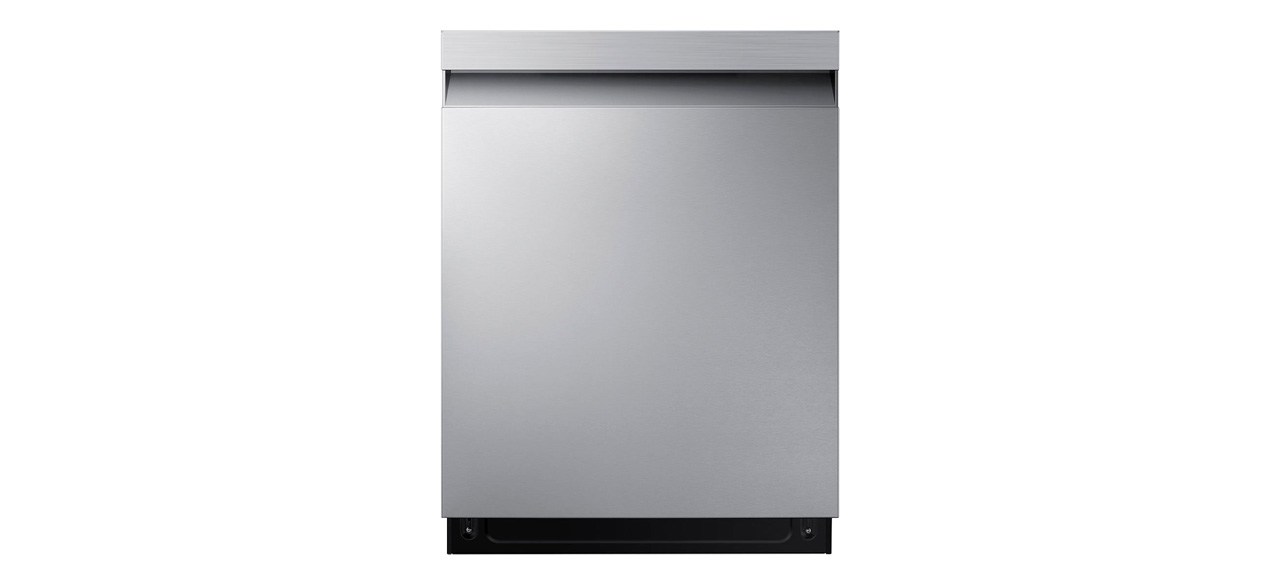 35% OFF
This dishwasher has a StormWash system that lets you skip pre-rinsing and thoroughly cleans dishes and utensils. The door automatically opens at the end of each cycle to release and circulate air, and the height-adjustable top rack makes it easy to accommodate dishes. The sale price is taking 35% off making it $499.99 down from $764.99.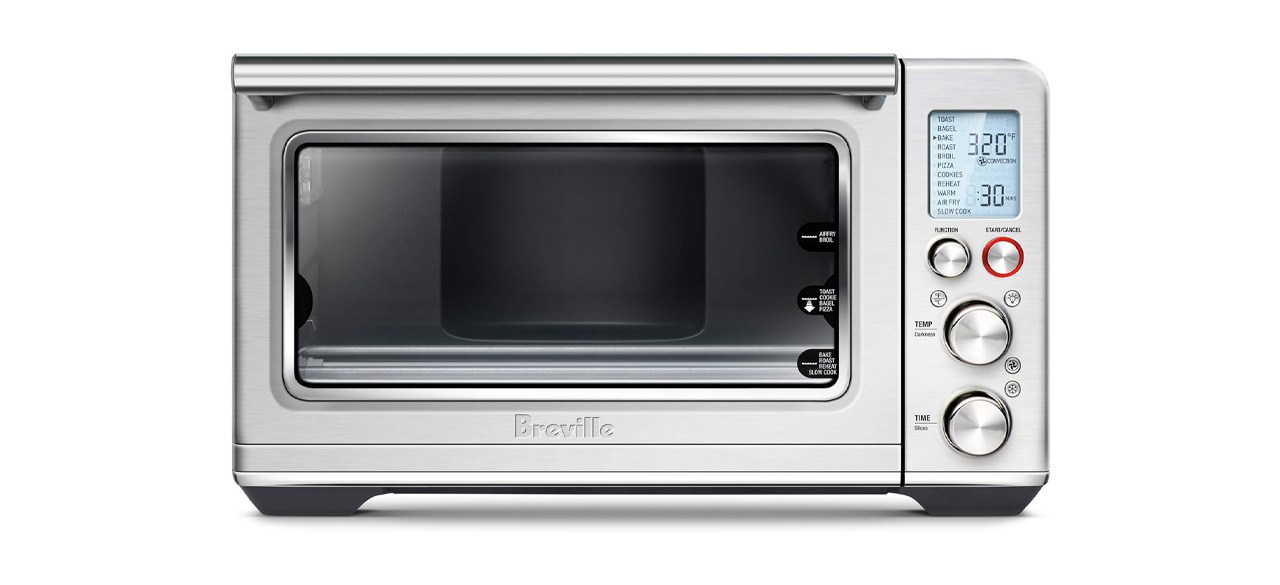 26% OFF
With 11 cooking functions and dedicated air fryer settings for your favorite foods, this toaster oven is a must-buy for those who want to make french fries, chicken wings, pizza and other delicious foods in no time. Element i technology directs heat where it's most needed to cook food evenly and thoroughly, and the interior light automatically turns on at the end of each cooking cycle. It's currently 26% off, taking the price from its normal $379.95 to $279.95.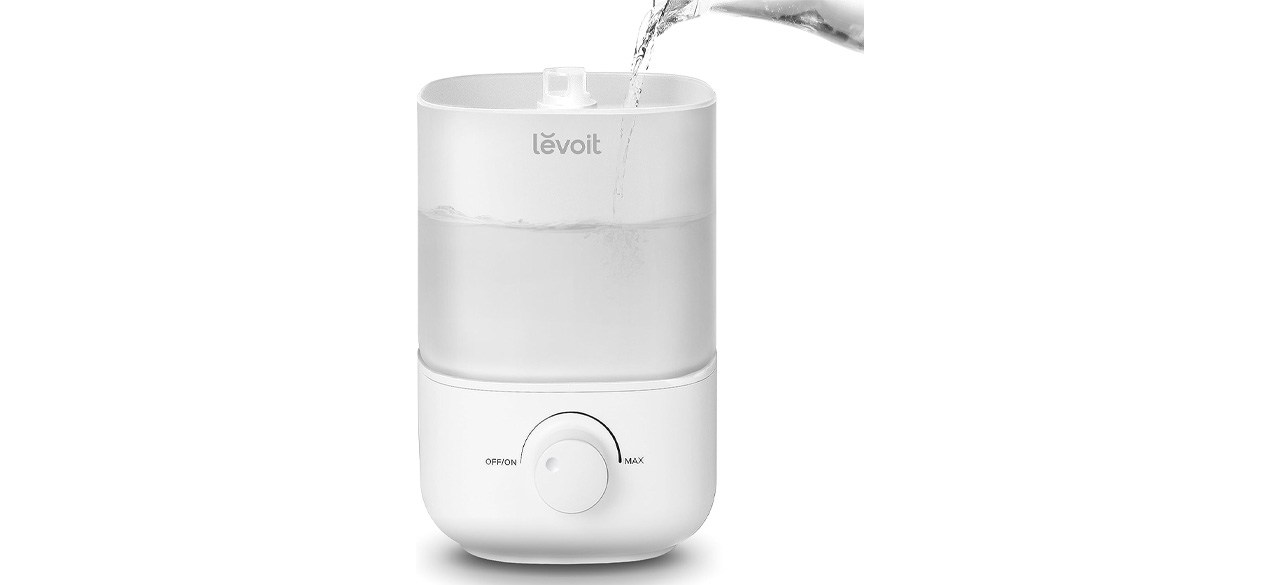 28% OFF
With winter right around the corner, taking the necessary steps to keep your health in prime condition is crucial, making this humidifier a must-buy if you want to combat dry air. This humidifier is easy to fill, runs for up to 25 hours on the lowest setting and has an adjustable nozzle. With a normal price of $39.99 this Cyber Monday deal takes 28% off making it $28.99.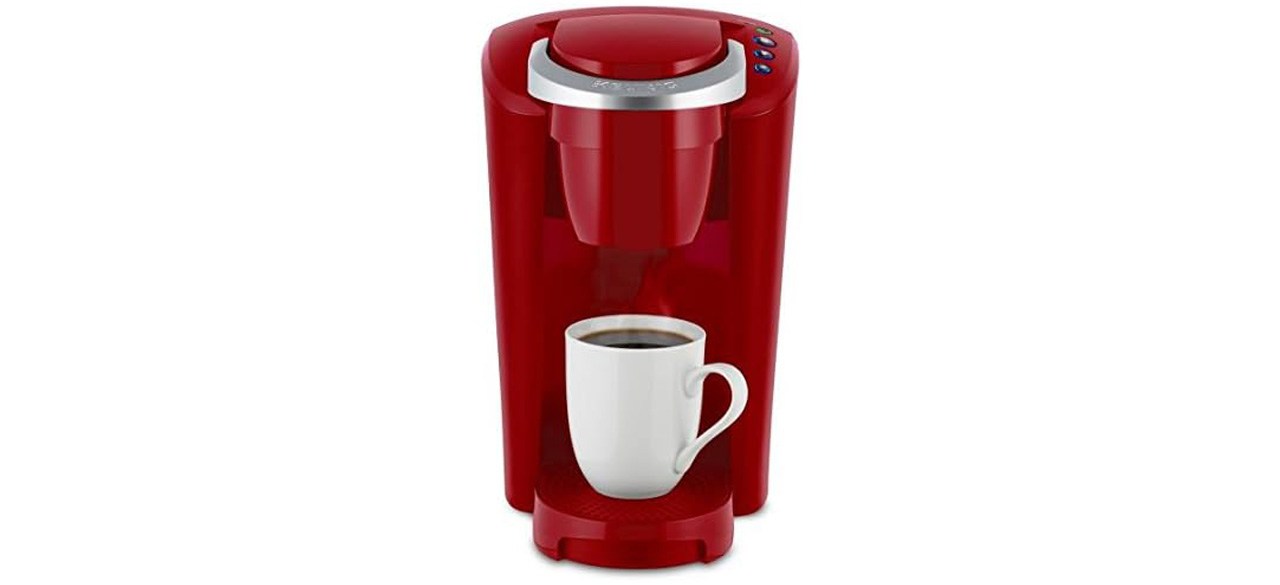 15% OFF
If you want a compact coffee maker, this single-serve machine is excellent. It can brew coffee servings of multiple sizes, with the smallest cup setting, 6 ounces, achieving the strongest brews. It has a 32-ounce removable water reservoir and intuitive controls for easy operation. This Keurig is currently 15% off, taking the price from $99.99 to $84.99.
Electronics deals
Retailers are offering excellent Cyber Monday discounts on various electronics. The hottest deals include sales on laptops, speakers, headphones, tablets and streaming devices.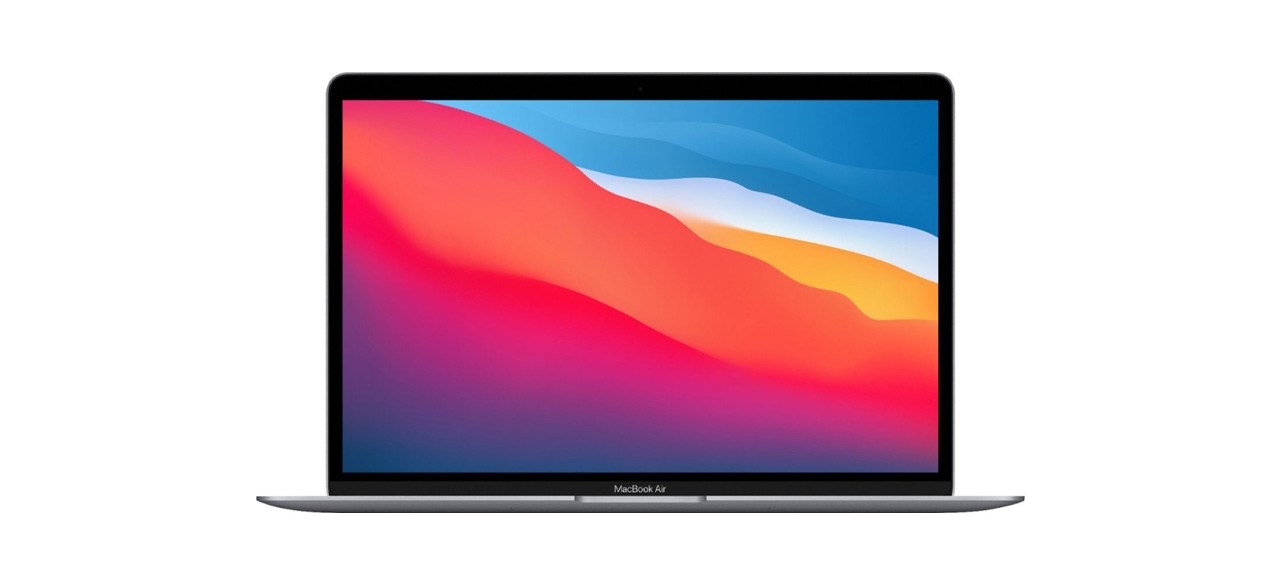 25% OFF
The MacBook Air offers the perfect balance between a lightweight and powerful computer. The M1 chip delivers blazing-fast processing for running high-powered and graphics-intensive apps, and the 13.3-inch Liquid Retina display reproduces vibrant colors and visuals. The fanless design allows it to run quietly, and 8GB of RAM lets you run more apps without lag. This flagship model from Apple currently has 25% off, taking the price down from $999.99 to $749.99.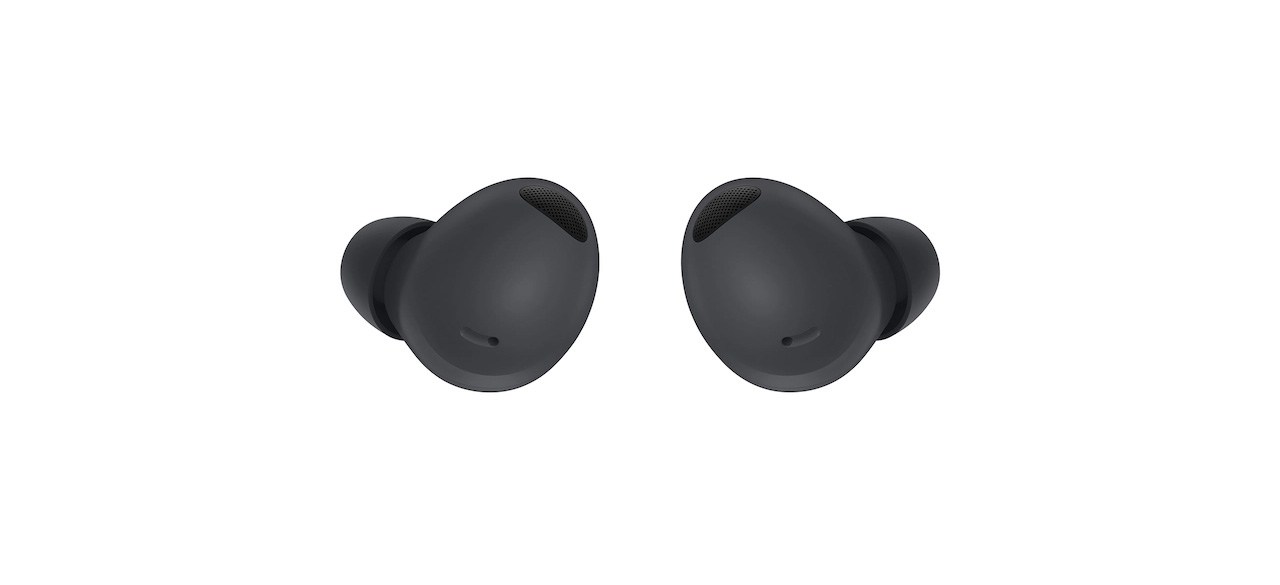 30% OFF
These earbuds feature a 360-degree audio sound that's enhanced for each individual listener, providing an immersive experience. They pair seamlessly with Galaxy devices and work with Smart Things so you can locate a lost earbud. They can also sync with Samsung TVs, and the redesigned ear tips offer improved comfort. The price of these earbuds is currently 30%, making these $159.99 down from $229.99.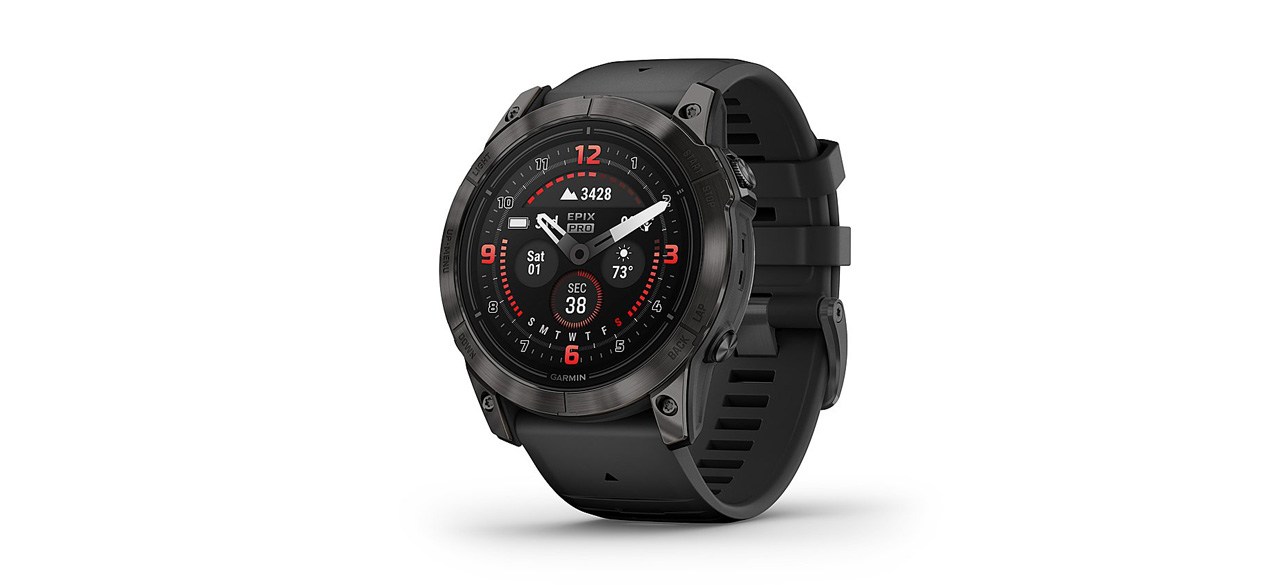 18% OFF
If you want a rugged smartwatch with accurate health and fitness tracking sensors, look no further than the Garmin Epix Pro. This smartwatch has a durable build perfect for outdoor adventures and is tested to U.S. military standards for thermal, shock and water resistance. It has a built-in LED flashlight and an ECG app for recording your heart rhythm. This watch is 18% off, taking the price from $1099.99 to $899.99.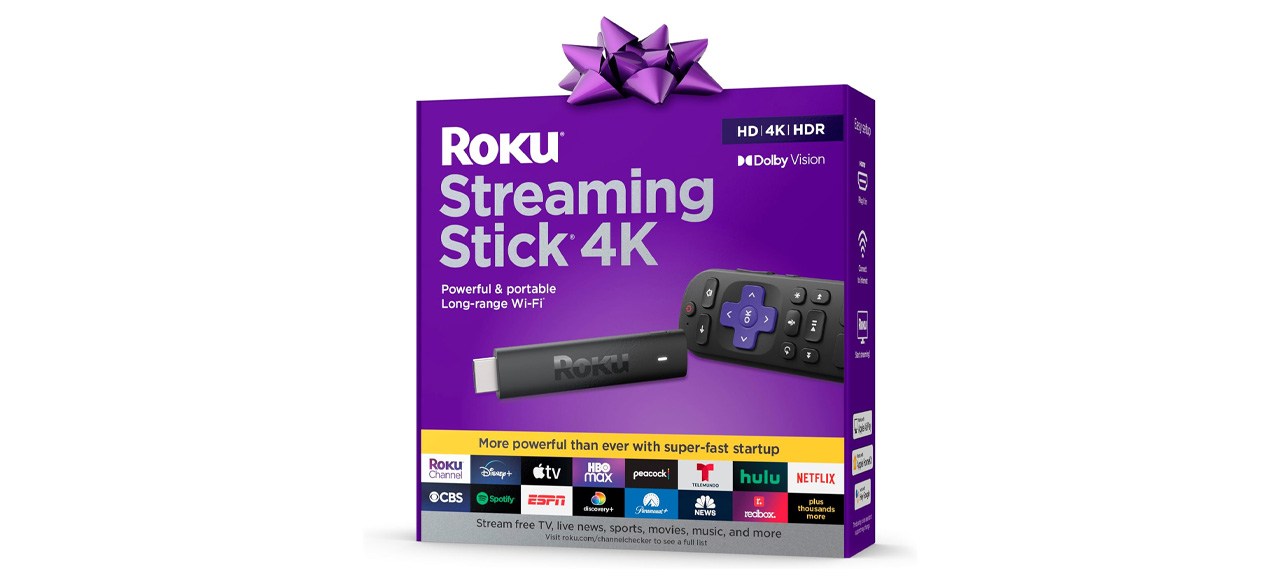 40% OFF
Roku is one of the originators of the modern streaming device and is still a customer favorite, thanks to its user-friendly interface and fast streaming capabilities. This Roku streaming device includes a voice remote that makes it easy to search for your favorite content and supports picture-enhancing technology such as Dolby Vision and HDR10. Stream your favorites by taking 40% off the original price of $49.99 to $29.99.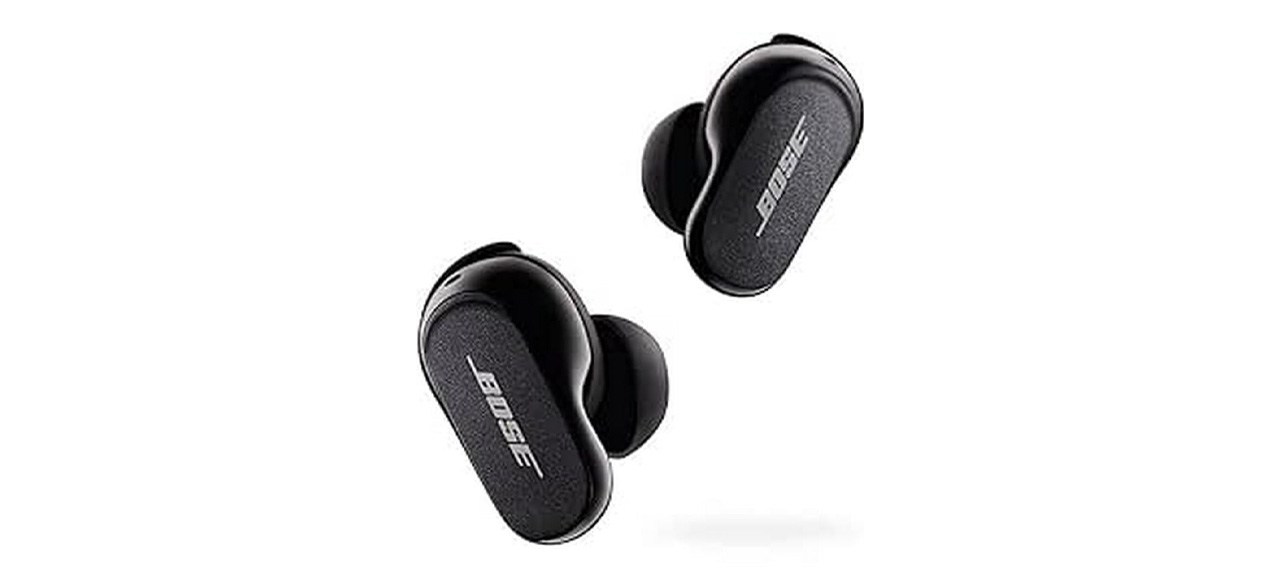 29% OFF
These earbuds have a one-size-fits-all design and stay in your ears even during your workouts. They feature advanced noise-canceling technology, and the acoustic architecture and volume-optimized EQ keep audio clear and balanced even at the loudest volume. They're sweat-resistant, and the battery lasts up to 24 hours. Listen to your favorite tunes by taking 29% off of these $279 headphones, making them $199.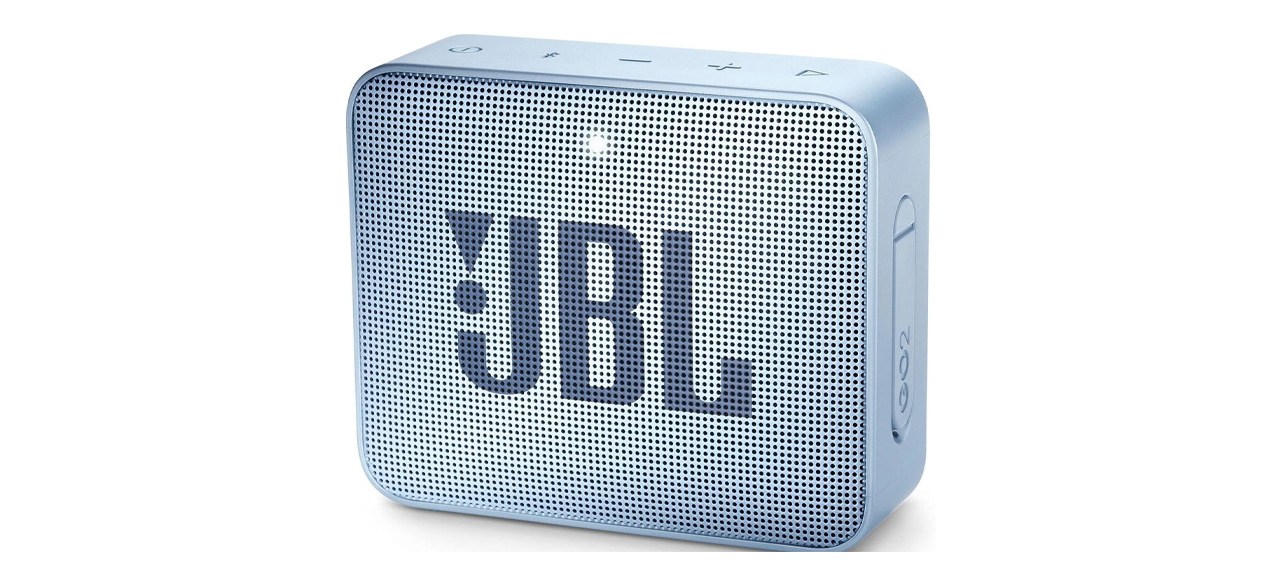 26% OFF
Don't let this speaker's miniature build fool you — it offers impressive sound quality and volume for its size and is excellent for traveling. The IPX7 protection rating makes it water-resistant, and the battery life lasts up to five hours on a full charge. This portable speaker is currently sitting at 26% off of its original price of $39.95 to make it $29.46.
20% OFF
These over-ear headphones are sturdy and last up to 50 hours on a single charge. They offer neat features such as custom sound, which tunes settings based on your preferences, Crusher Tech for automatic bass boosting, and four built-in microphones for an advanced noise-canceling system. Listen to your tunes in absolute comfort with 20% off, making these $184.15 down from $229.99.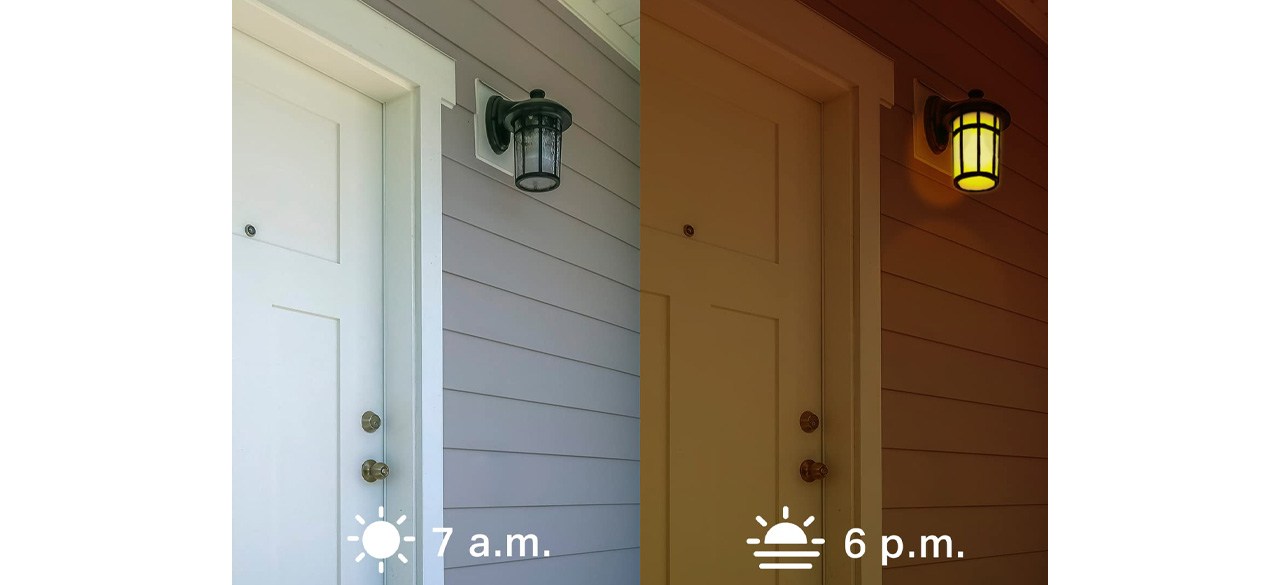 33% OFF
Those with Apple devices will love the Kasa smart light switch, as it integrates seamlessly with them. It lets you control the lights in a room hands-free with Alexa, Google Assistant or Siri, and the Kasa app has a feature that lets you turn them on or off from anywhere in the world. Make your home smarter with this great Cyber Monday deal that takes 33% off the normal price of $59.99 making it $39.99.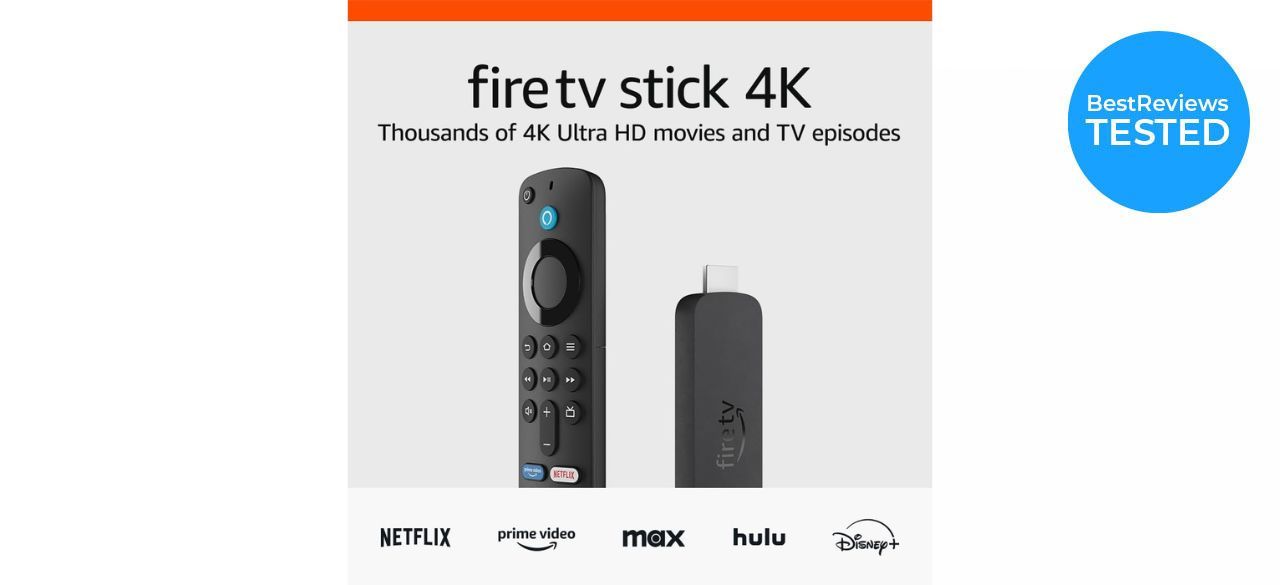 50% OFF
The Amazon Fire TV Stick 4K is one of the best devices for getting access to the most popular streaming services and even apps offering free TV and movie streaming. It supports Dolby Vision, HDR10+ and Dolby Atmos audio for an immersive experience, and the remote has a dedicated Alexa button for searching for titles across apps. Take 50% off the normal price of $49.99 to make it $24.99.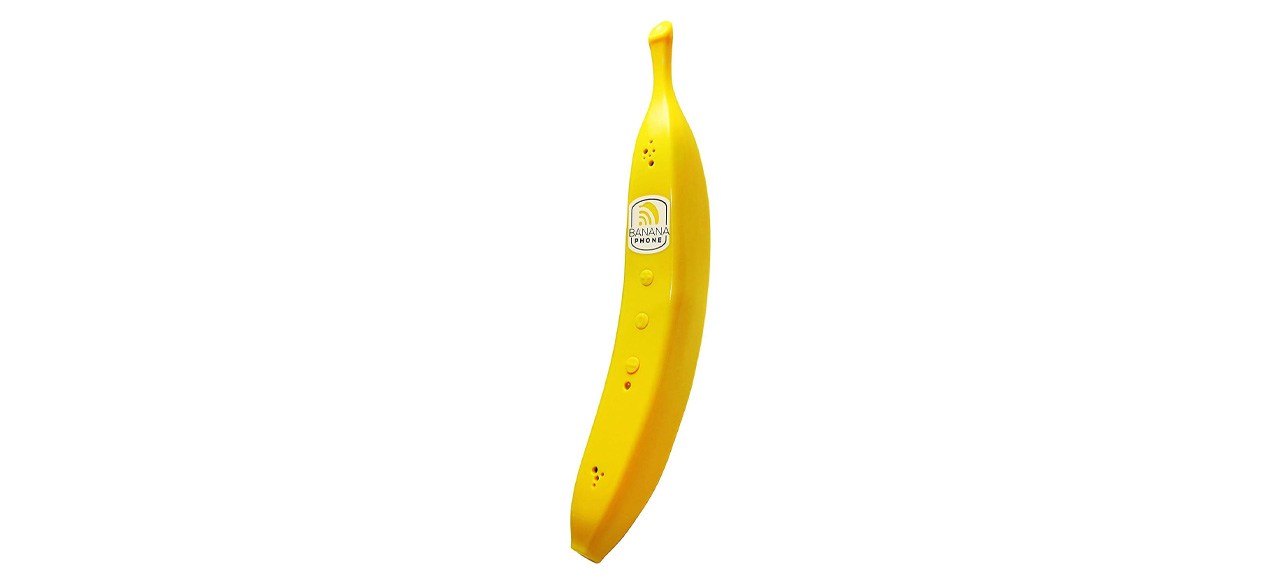 20% OFF
This Bluetooth handset is compatible with iOS and Android devices and doubles as a speaker so that you can listen to your favorite tunes through the banana. The battery life offers 10 hours of talk time and 70 hours of idle time, and the Bluetooth range goes as far as 30 feet. Take 20% off of this hilarious handset priced at $49.99 to make it $39.99.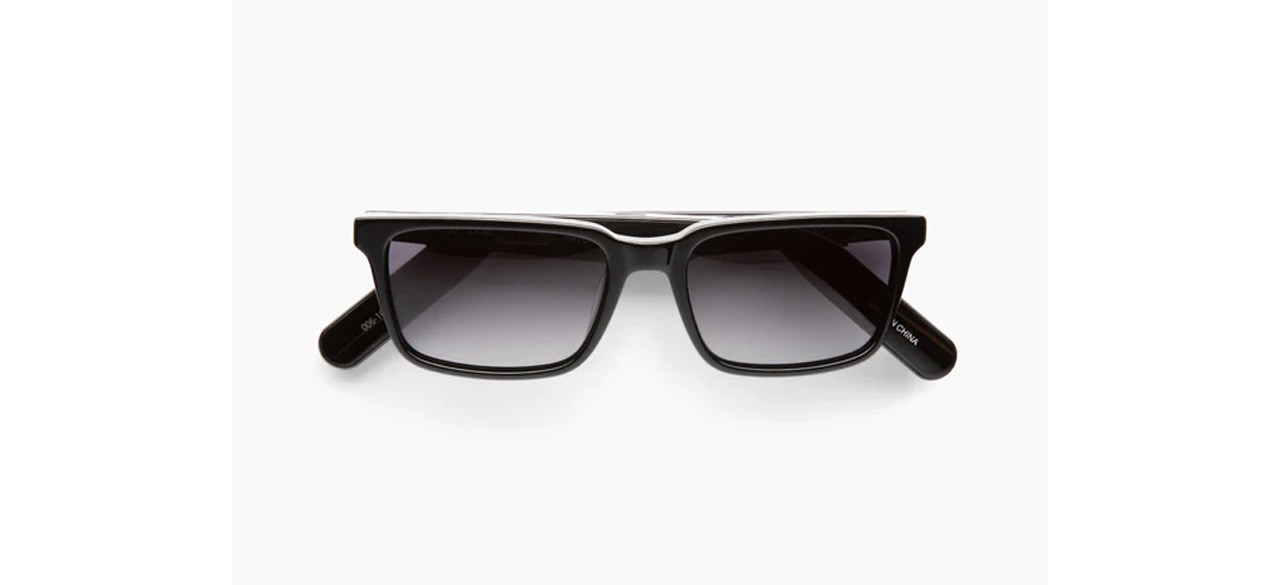 50% OFF
These glasses boast a premium design and a flattering look that's perfect for various occasions. They have a four-speaker audio system for excellent sound quality while listening to music and during calls, and the intuitive touch controls make it easy to manage calls and playback. 50% off of these glasses make this go from a normal $149 to $74.99.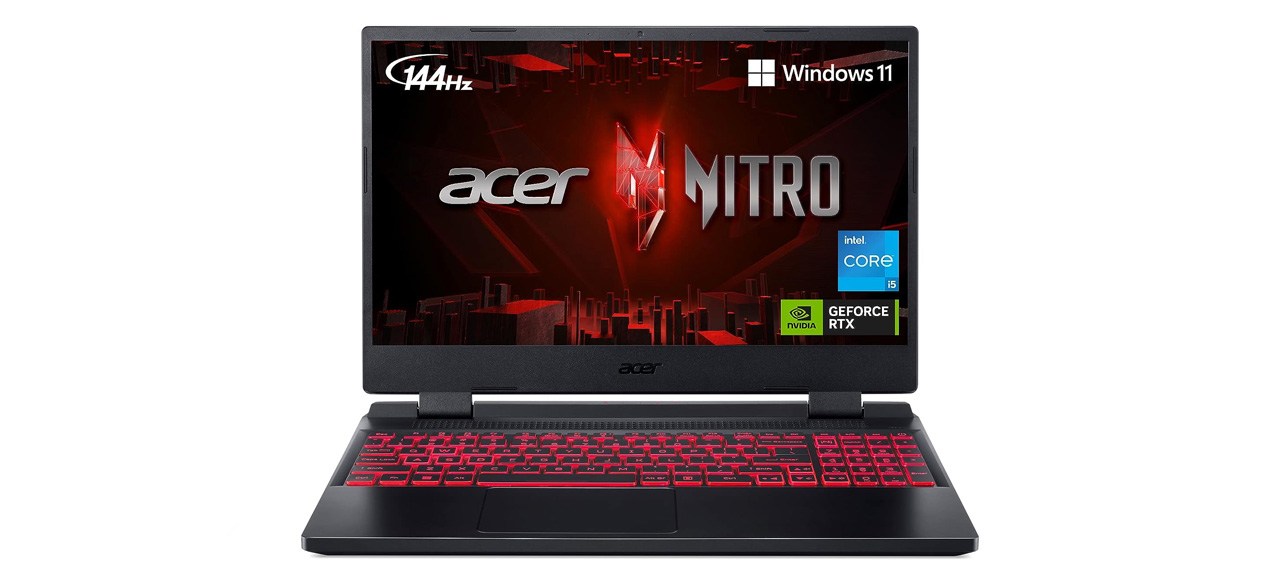 25% OFF
Hardcore gamers will love this speedy laptop for its Nvidia GeForce RTX 3050, 4GB of dedicated GDDR6 VRAM, and high-powered processors, which include Ray Tracing Cores, Tensor Cores, and streaming multiprocessors that support DirectX 12 Ultimate for an immersive gaming experience. It has a 15.6-inch full HD IPS display and DTS: X Ultra Audio.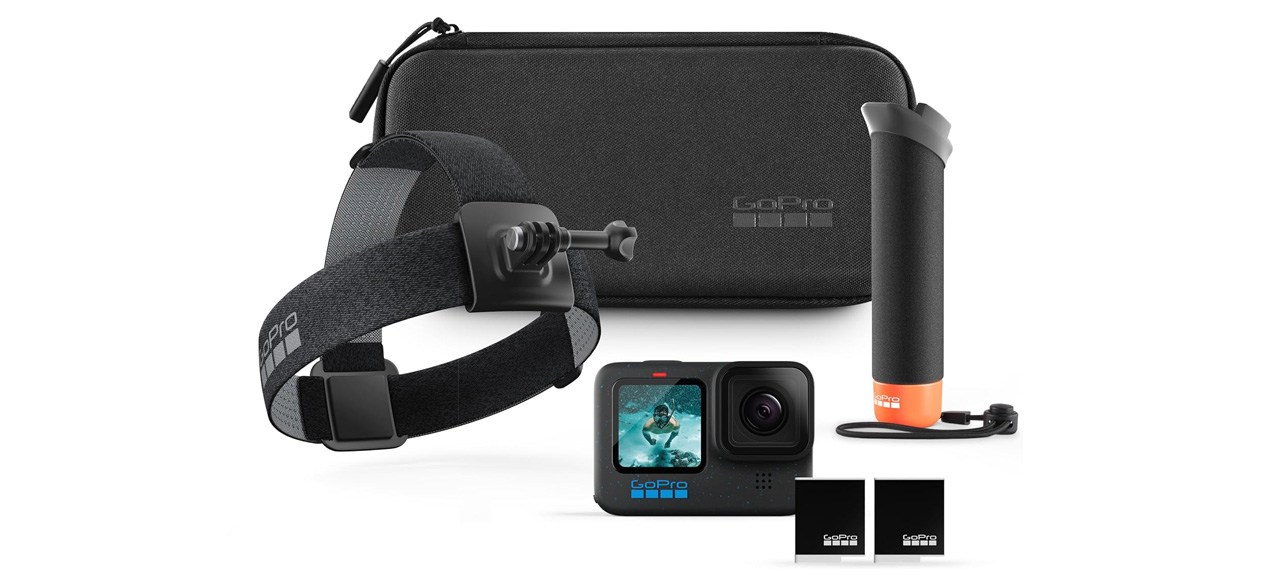 Capture high-quality photos and videos no matter where you go or what you're doing with the GoPro Hero 12 action camera. This camera captures dynamic footage with true-to-life color and precision and boasts HyperSmooth 6.0 Stabilization for smooth videos. It's completely waterproof, and the lens cover eliminates lens flair.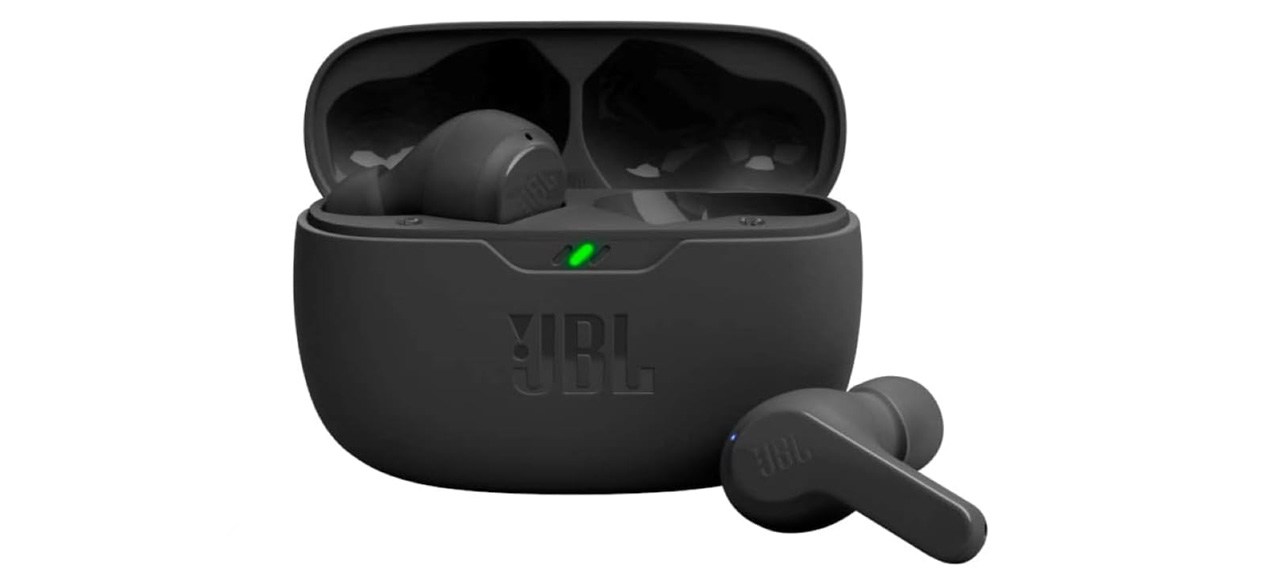 20% OFF
These earbuds are excellent for listening to your favorite tunes on the go and boast JBL Deep Bass Sound. delivering thick, powerful bass. VoiceAware lets you determine how much of your own voice you hear during voice calls, and the water-resistant design makes them suitable for wearing during workouts.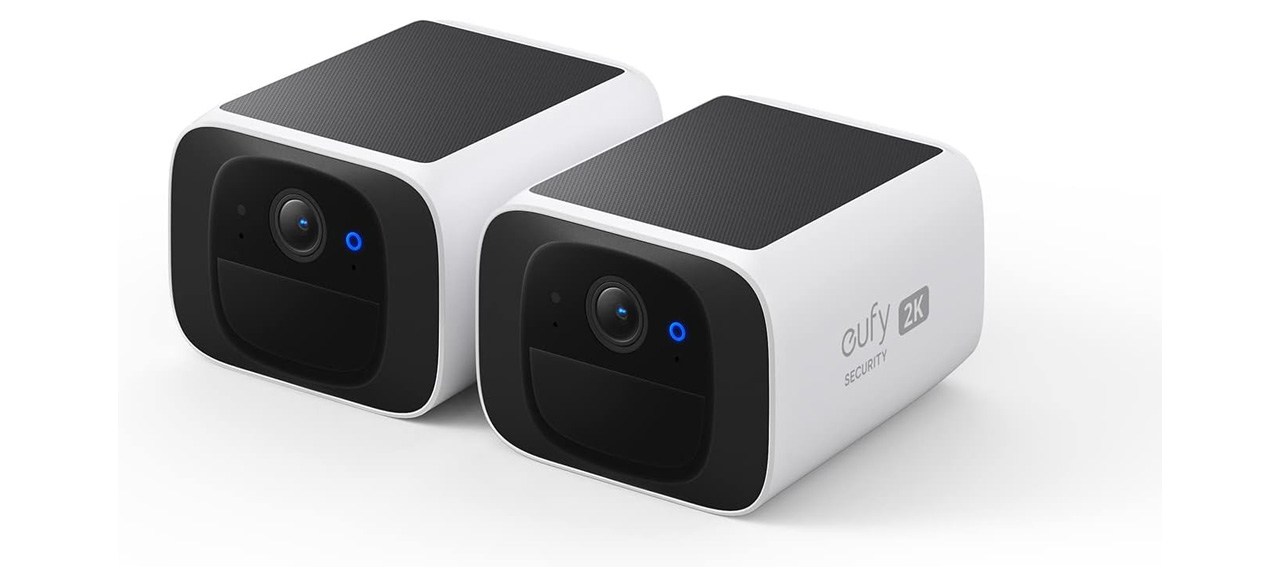 30% OFF
These security cameras offer clarity and HD recording during the day and right, helping you have peace of mind whether you want to keep an eye on your home, office or warehouse. They solar charge with 3 hours of sunlight, and AI alerts you when it detects human activity. Plus, there's no subscription, making it a one-time purchase.
Kitchen deals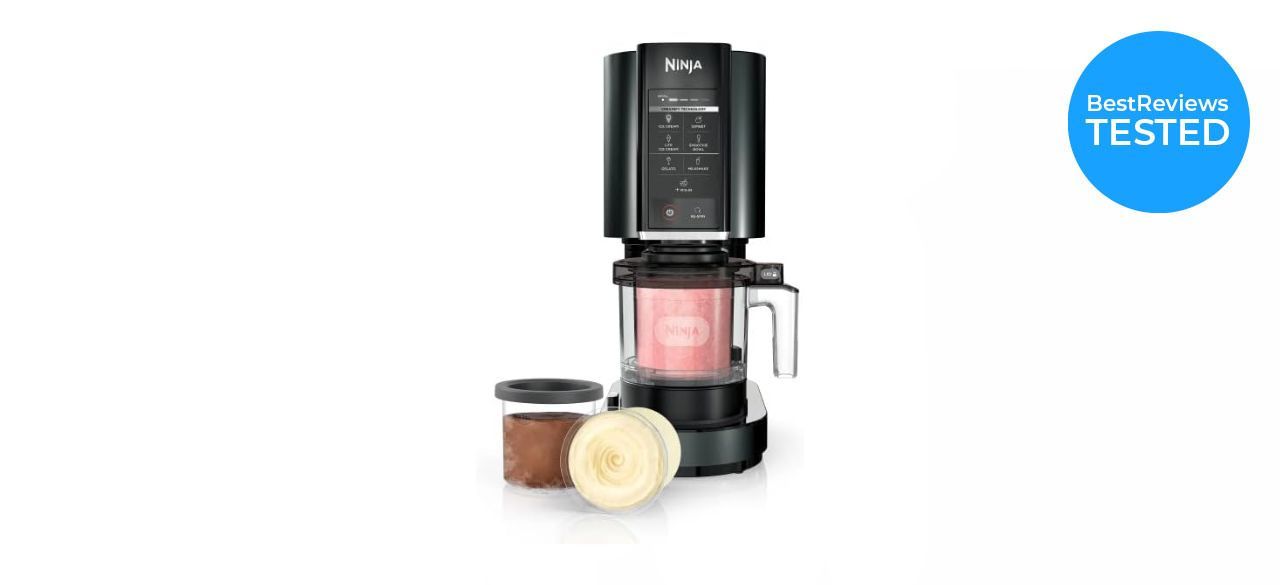 22% OFF
You can make many of your favorite frozen treats at home with this easy-to-use ice cream maker. It has a simple three-step operation where you simply have to add the ingredients you want to use and select the appropriate function. It has 11 pre-programmed settings, including ice cream, sorbet, lite ice cream, gelato, milkshake, smoothie bowl and frozen yogurt. Take 22% off of its normal price of $289.99 to make it $225.86.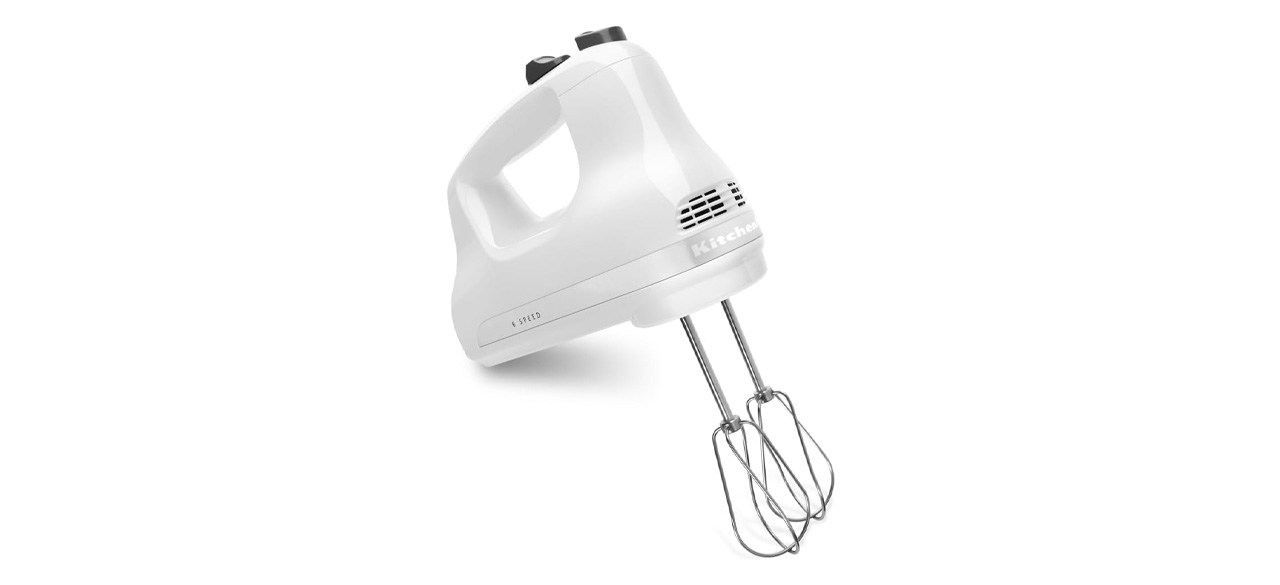 25% OFF
You can mix even the chunkiest ingredients easily with this power hand mixer that has a lightweight build, so your hands don't get fatigued too quickly while using it. It has five speeds for mixing different foods, and the attachments can be removed with a simple push of a button. Take 25% off of this mixer taking it from $59.99 to $44.99.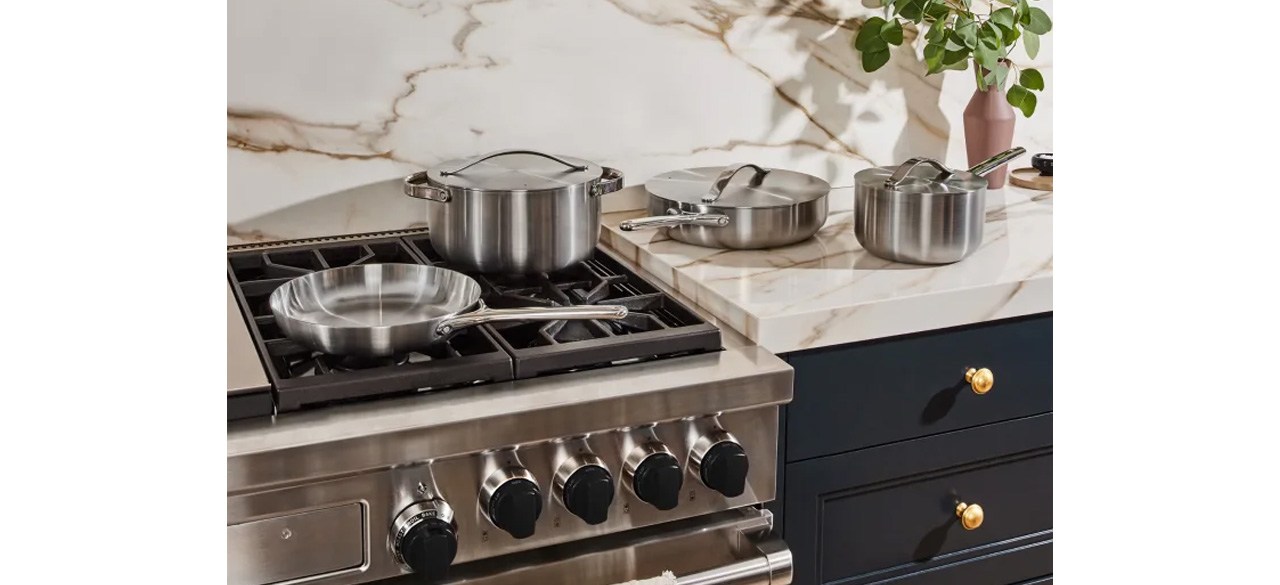 34% OFF
This four-piece stainless steel cookware set offers superior durability, so you won't have to replace them for several years, and the nontoxic surface of each pan offers healthier and safer cooking methods. They hold more heat than standard cookware, making them more versatile and excellent for sizzling, searing, and sauteing. Take 34% off of the original $845 to make this awesome set $556.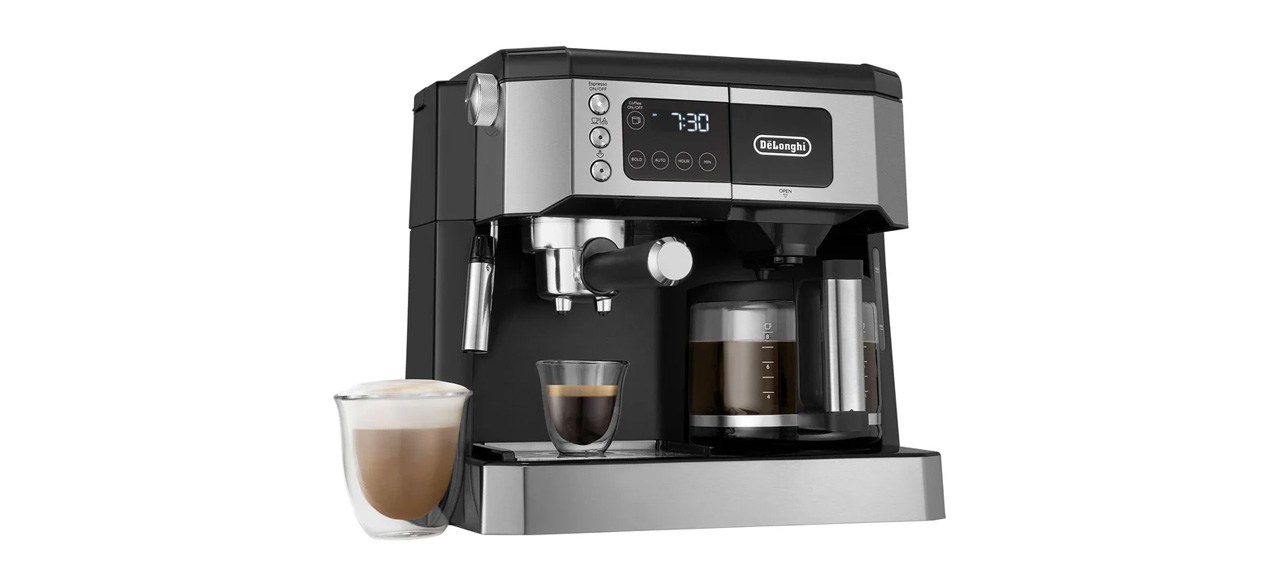 49% OFF
Make delicious coffee and espresso the way you like it with this premium combo brewing machine. It has programmable start times so you can set it to have your coffee ready by the time you leave for work in the morning. It also features a milk frother and a 15-bar pump for brewing authentic espresso at optimal pressure for rich flavor. Make great coffee by seizing this 49% off deal making it $200 down from $389.95.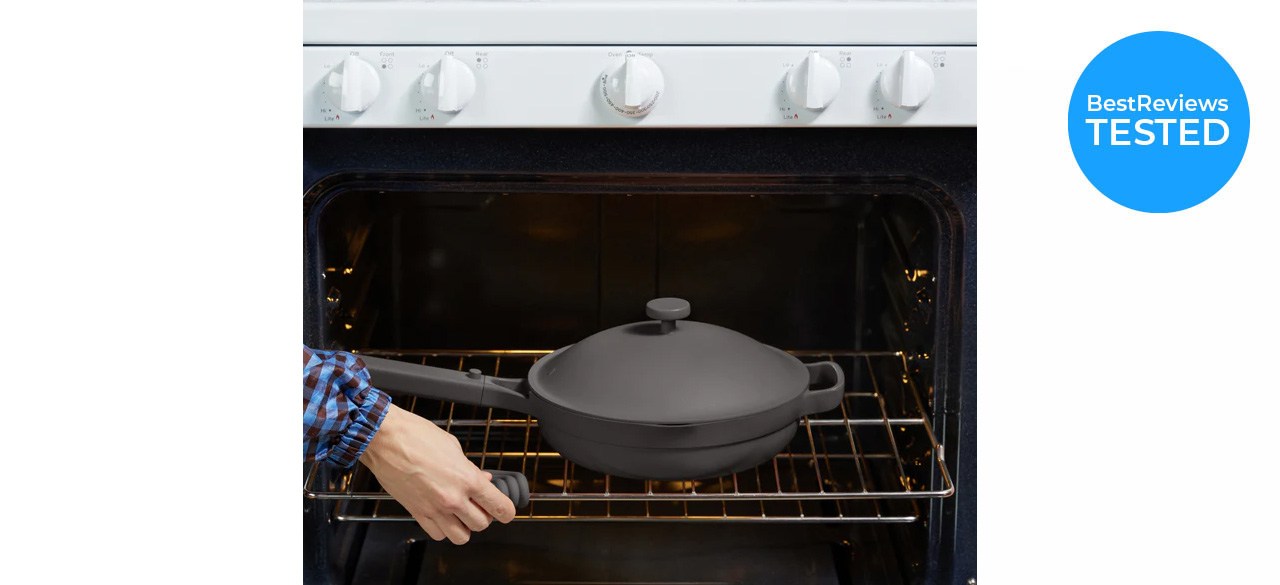 34% OFF
This 10.5-inch pan is deep enough to roast chicken but shallow enough for frying eggs. It features ThermaKind, a patented surface that's 50% longer-lasting than standard ceramic nonstick coating without being potentially toxic. Plus, it's versatile enough for use in the oven, as it can withstand temperatures up to 450 degrees. Take 34% off this BestReviews-approved pan to make it $99 instead of its normal $150.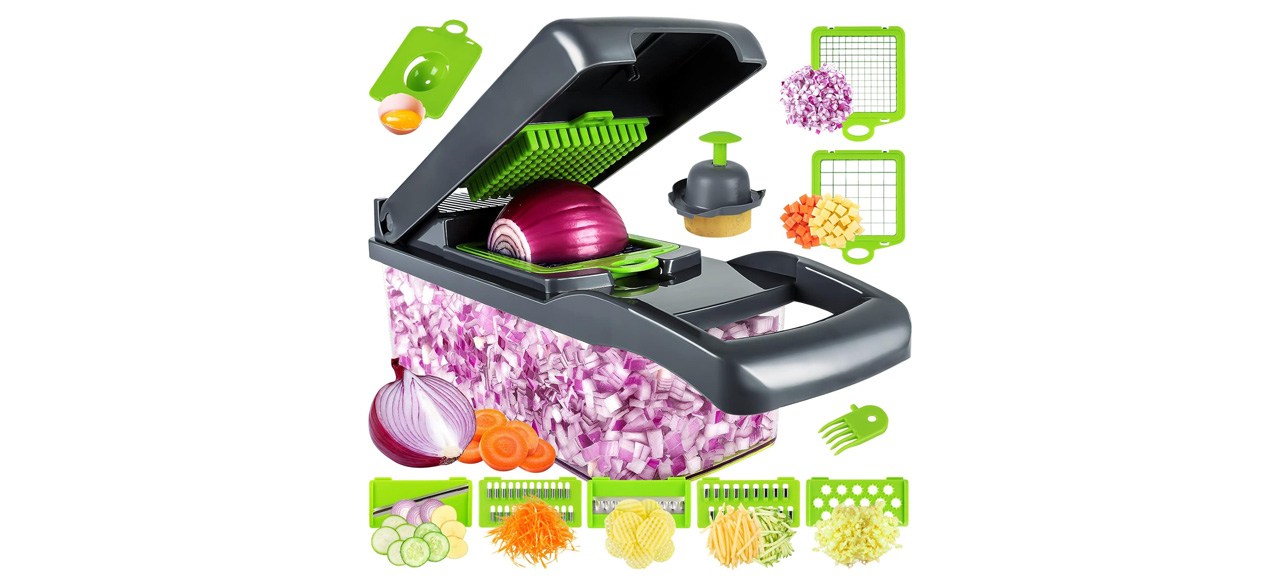 41% OFF
This practical kitchen tool is a must for any cooking enthusiast. It efficiently chops down large vegetables and fruits and features an eight-blade setup for slicing, dicing or chunking, shredding, grinding and chopping. The built-in cutting lid makes it easy to use, even for beginners, and it can be cleaned quickly with the included scrub fork. At 41% this Cyber Monday deal takes the price from $33.99 to $19.97 making this a no-brainer.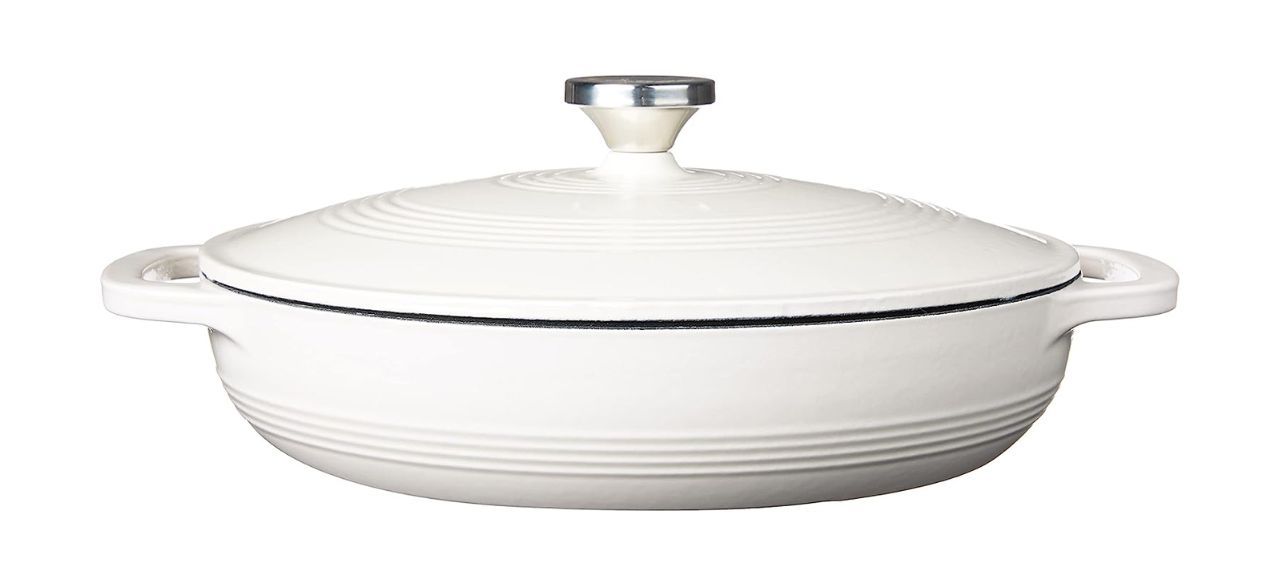 48% OFF
This cast iron casserole is excellent for preparing and serving delicious meals. You broil, braise, bake or roast in the oven at temperatures up to 500 degrees and has a lid with dual handles so you can hold it securely. The interior has a smooth finish that minimizes sticking, promotes caramelization and resists staining, meaning the pan won't wear out quickly, and cleaning is easy. The original price is $130, but you can get it on Cyber Monday for $67.99 at a 48% discount.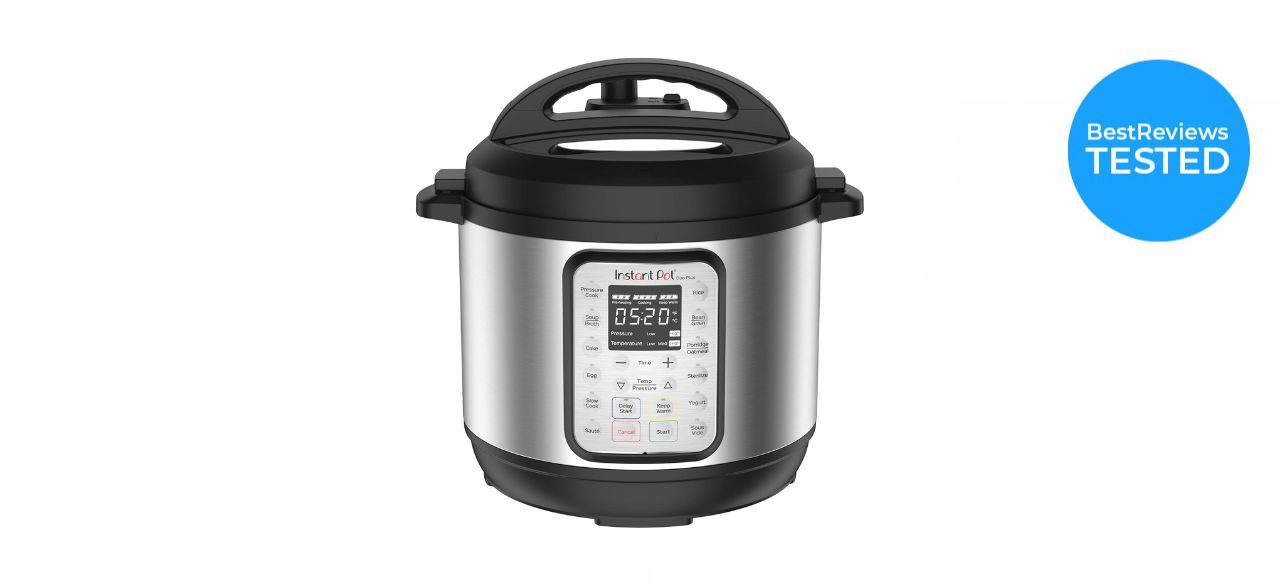 46% OFF
This pressure cooker offers nine cooking modes and provides real-time feedback so you can track progress. There are 15 customizable one-touch programs for 15 customizable pressure-cooking ribs, soups, beans and more, and the anti-spin design secures the pot for excellent sauteing results. You can snag this deal now at $69.99.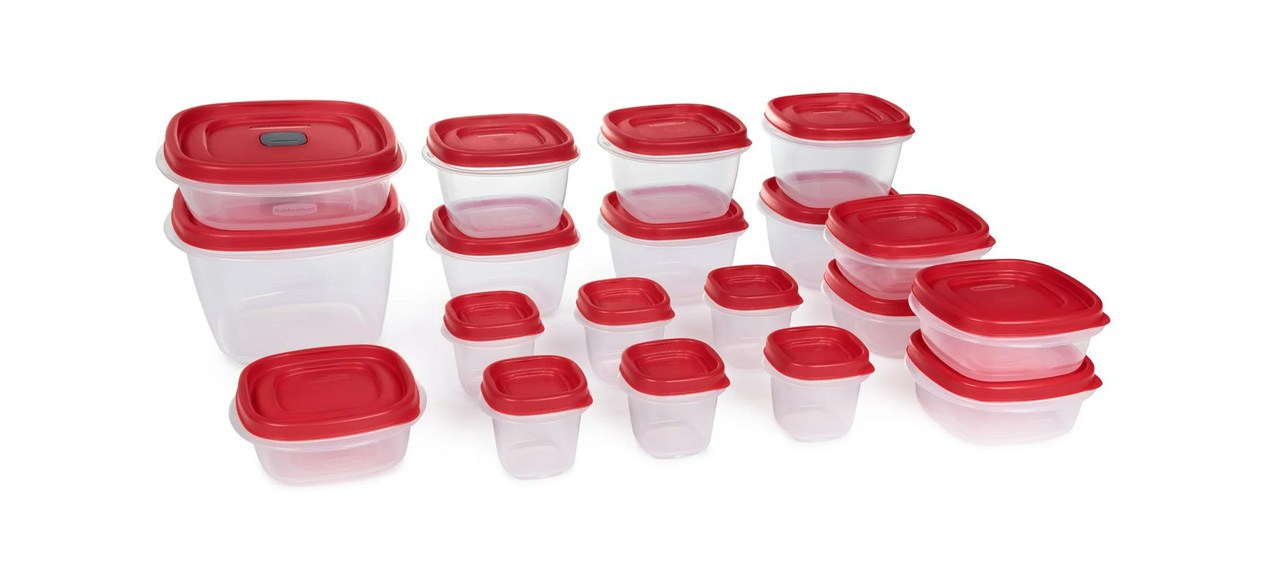 70% OFF
This 38-piece set of containers is excellent for storing all your food for lunch or keeping it in the fridge. They have built-in vents that are splatter-resistant and prevent messy microwave clean-ups, and durable container walls make them suitable for hot and cool temperatures.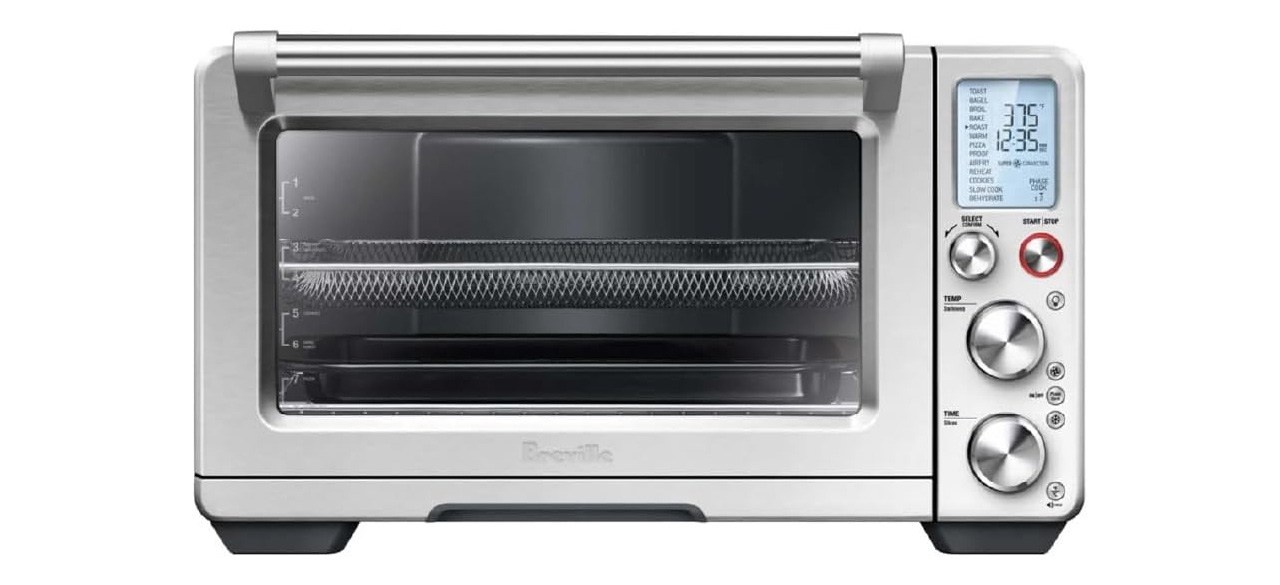 29% OFF
This smart oven lets you roast, air fry and dehydrate various foods, including crispy french fries, chicken wings and pizza. It has 13 preset cooking functions with temperatures ranging from 80 to 480 degrees, and two-speed convection offers versatile cooking control and maximizes airflow, giving fried foods a crispy exterior.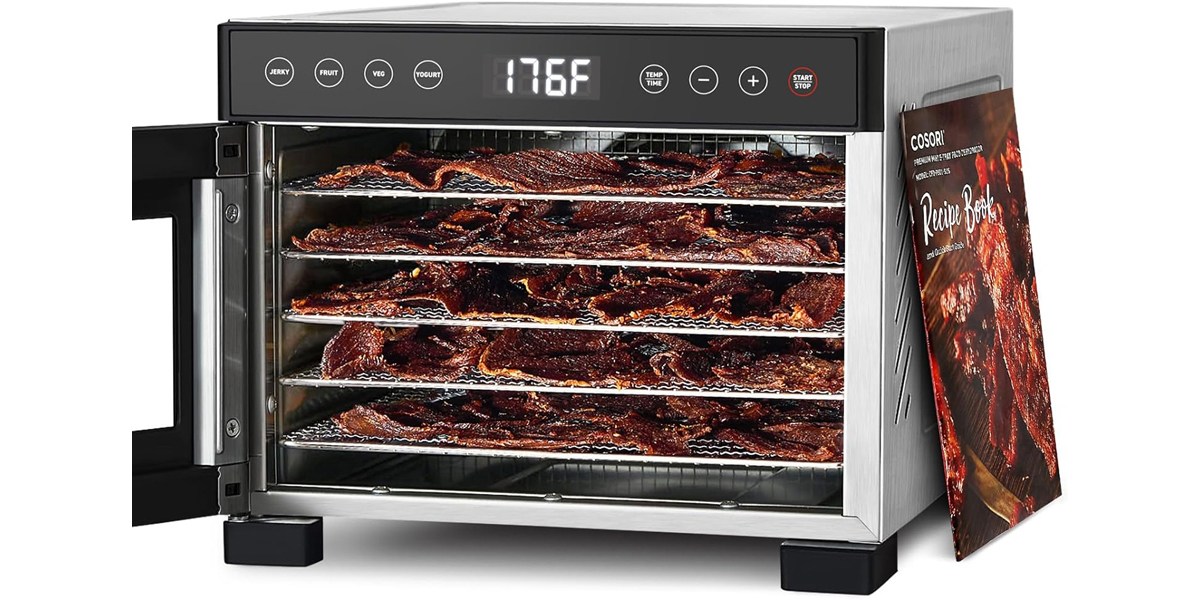 17% OFF
This dehydrator has 10 stainless steel trays, providing up to 16.2 square feet to make a variety of food at once, and a rear-mounted fan to dehydrate food more efficiently with even heat distribution. It has a digital control panel with four one-touch buttons to set time in 30-minute increments up to 48 hours and temperature using 1-degree increments.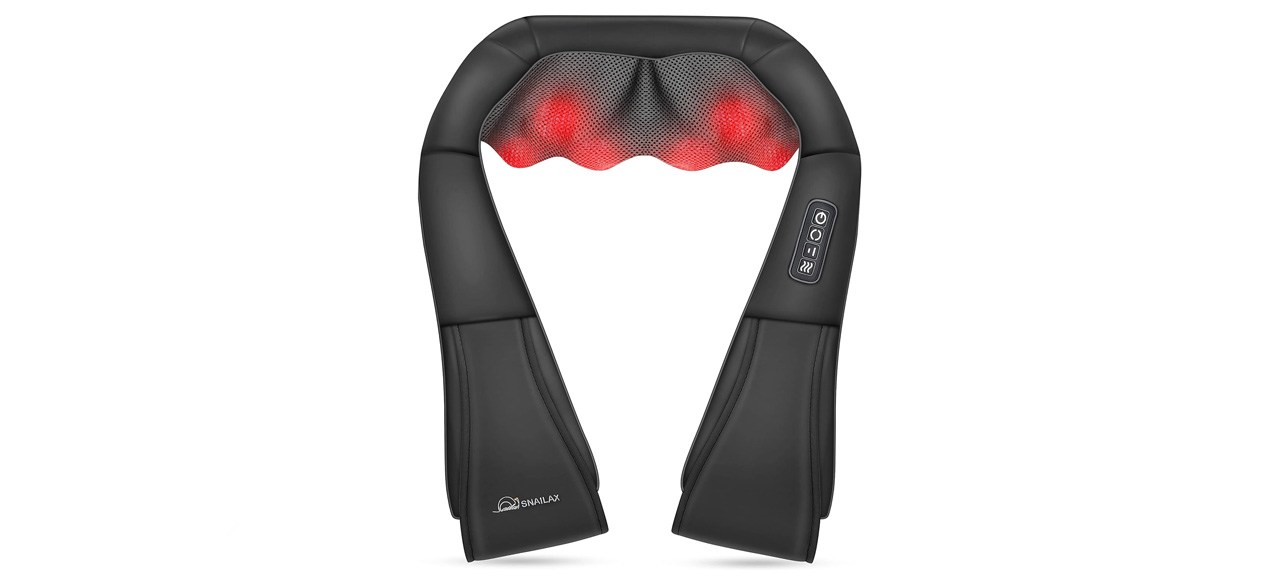 47% OFF
This neck and shoulder massager is excellent for alleviating sore muscles and can be used on the neck, back, shoulder, legs, calves and feet. It has an intuitive armest design, a 15-minute timer for safety, and eight deep-kneading massage rotating nodes to relax tense body muscle pain. Plus, it comes with an AC home adapter and a car adapter.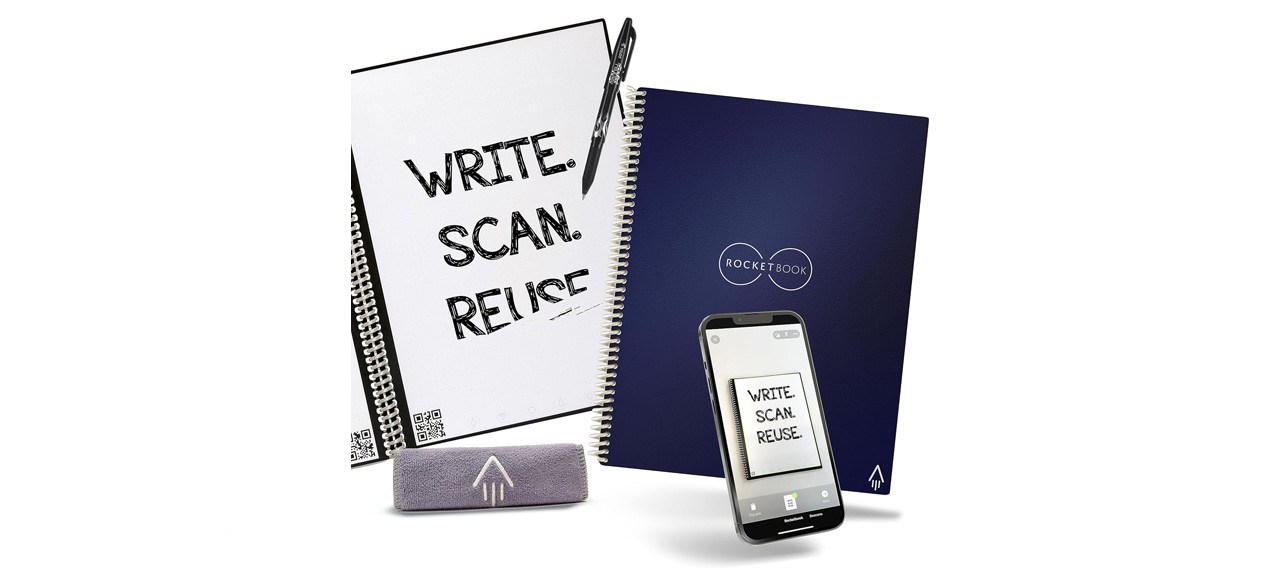 43% OFF
Take important notes and scribble your thoughts without wasting paper on this reusable notebook. It transforms handwriting to digital text, and the impressive app lets you effortlessly save, search and organize your writing- eliminating retyping hassles. You can store notes in the cloud, then wipe pages clear with the included cloth and reuse them over and over again.
Cleaning deals
Some of the best Cyber Monday deals are on vacuums, carpet cleaners and robot vacuums. You can save big on popular models from well-known brands.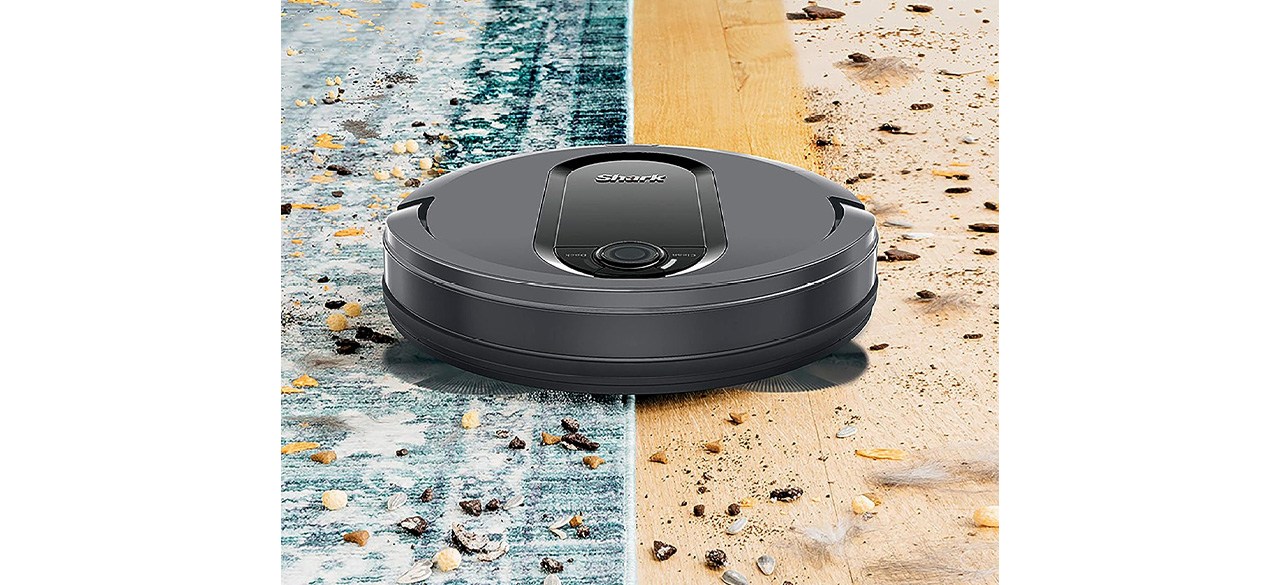 18% OFF
If you want a robot vacuum that offers powerful cleaning for soft and hard surfaces, you won't be disappointed with this model from Shark. It's excellent at lifting dirt and debris off hard floors and carpets, and you can program full cleaning schedules with voice assistants, such as Alexa and Google Assistant, or through the smartphone app. This vacuum is currently 18% off, taking it from $399.99 to $329.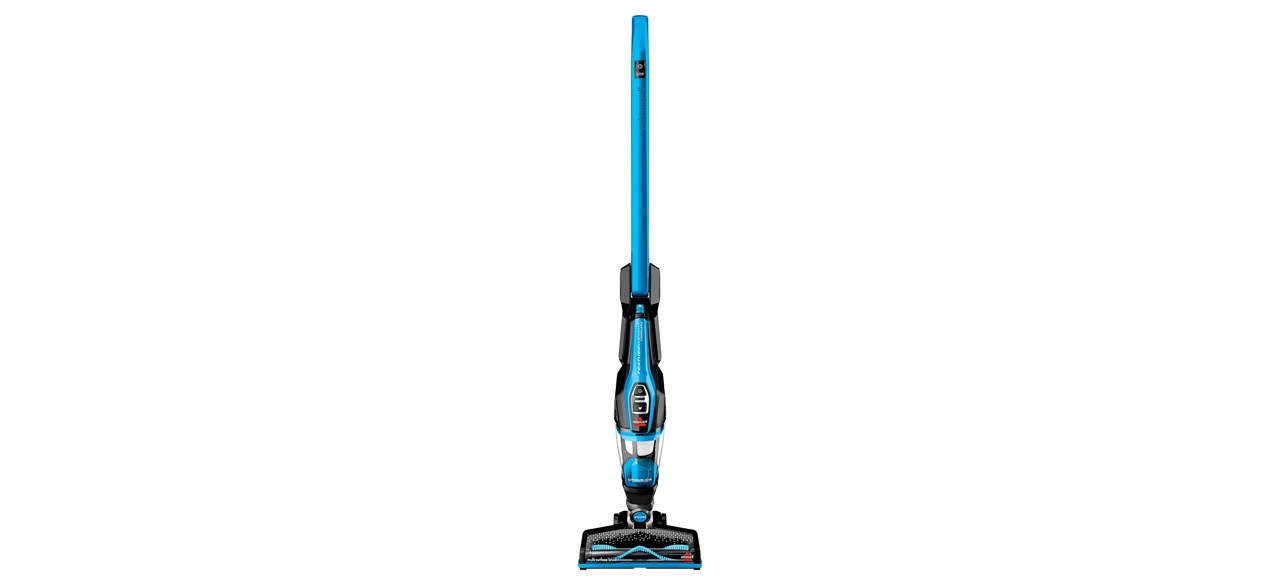 22% OFF
This lightweight and cordles vacuum provides up to 20 minutes of cleaning time and recharges in under 5 hours. It has a two-way folding handle for convenient storage, and the extended reach feature is excellent for cleaning underneath furniture such as tables and couches. Plus, it comes with an upholstery brush and crevice tool for above-floor cleaning.
Mattresses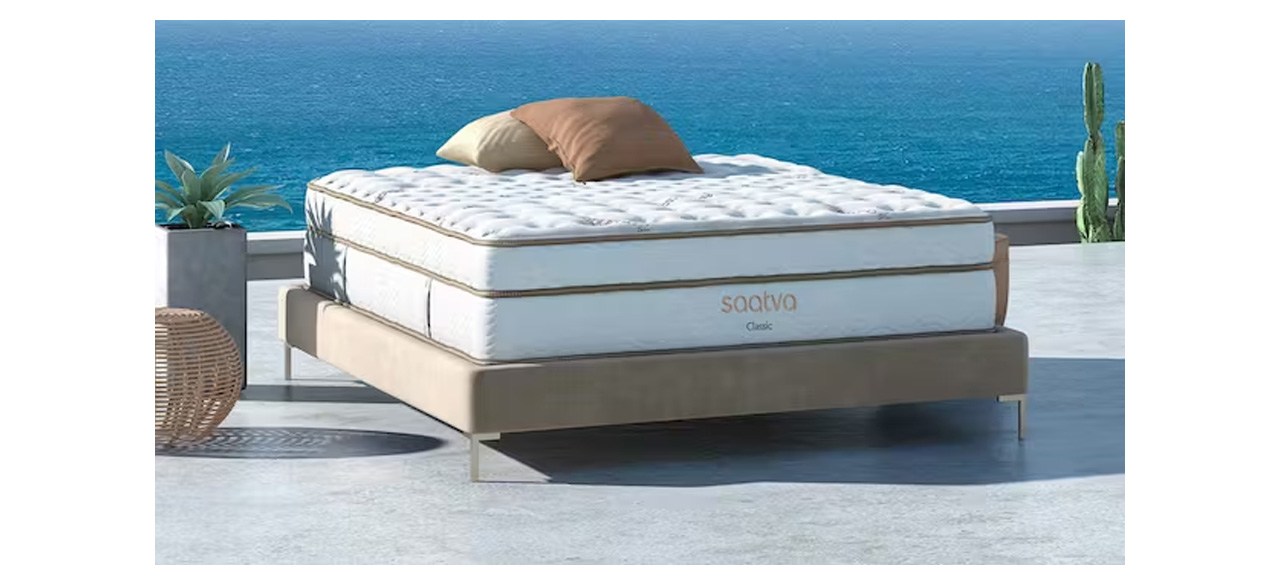 15% OFF
This mattress combines the responsive feel of an innerspring mattress with the comfort of a memory foam mattress. It has a plush 3-inch pillow top that comes standard for cushioned comfort and pressure relief, and the mattress is tempered three times for superior durability. Plus, patented Lumbar Zone technology provides improved back and lumbar support.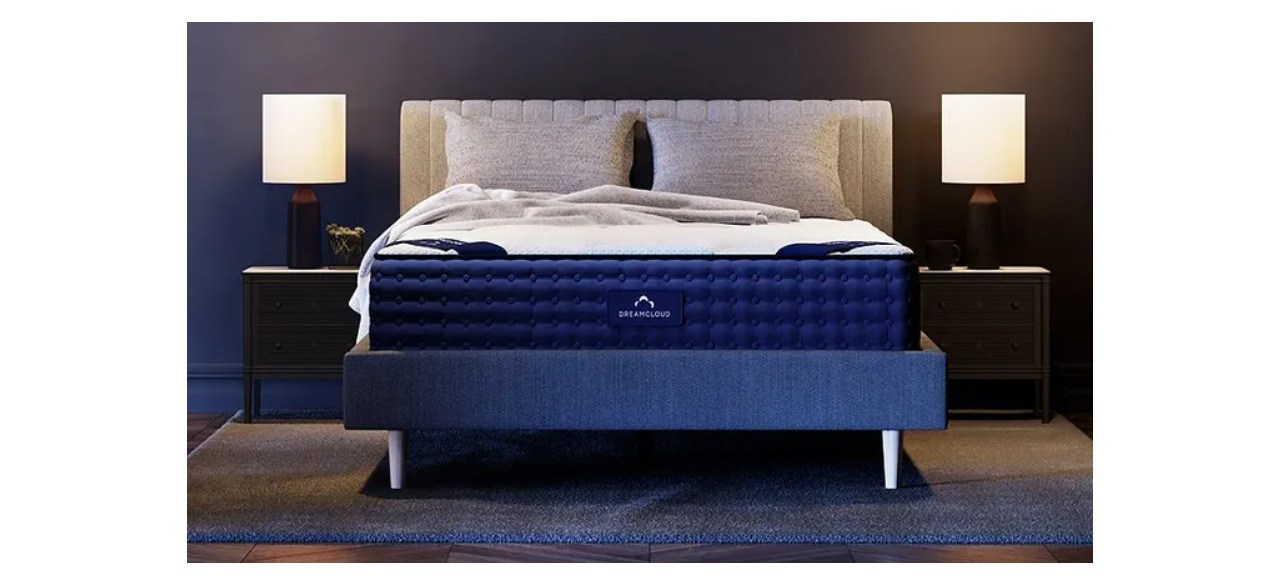 40% OFF
This mattress boasts a breathable cashmere top quilted with foam, pressure-relieving gel memory foam, and innerspring coils. It contours to the shape of each person's body for improved comfort and has a thick 14-inch height. Plus, it comes with a 365-night home trial and lifetime warranty.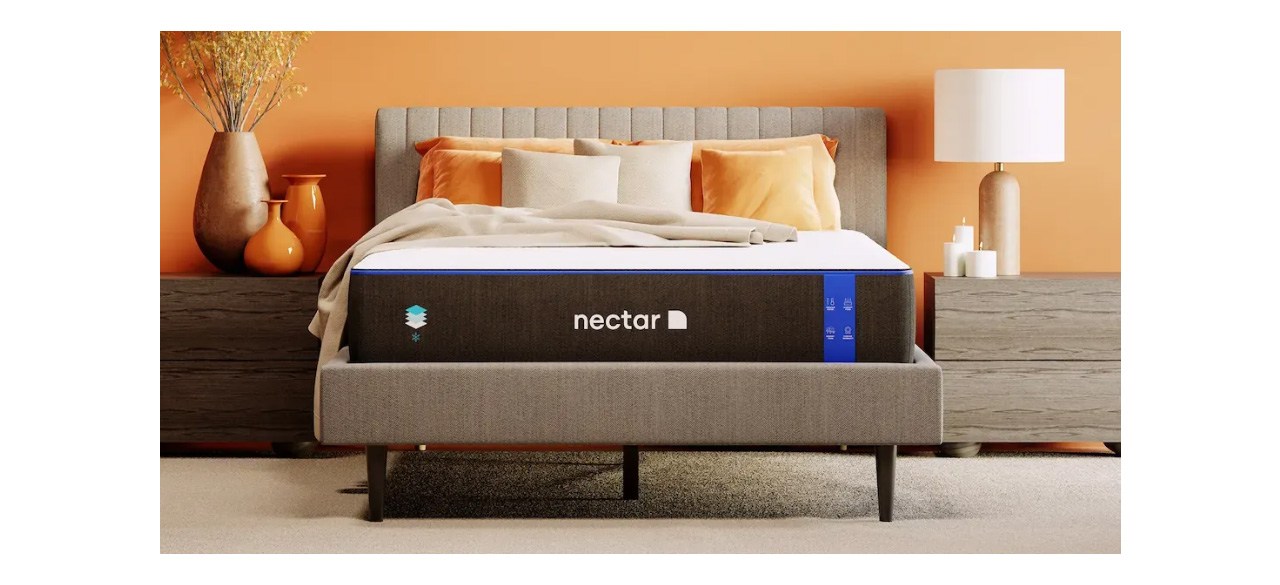 40% OFF
This mattress is designed to cradle your body, providing superior comfort all night long. It has a 12-inch height with five layers of premium materials and is suitable for any sleeping position. Based on a survey, nine out of 10 users suffering from chronic back pain reported positive results.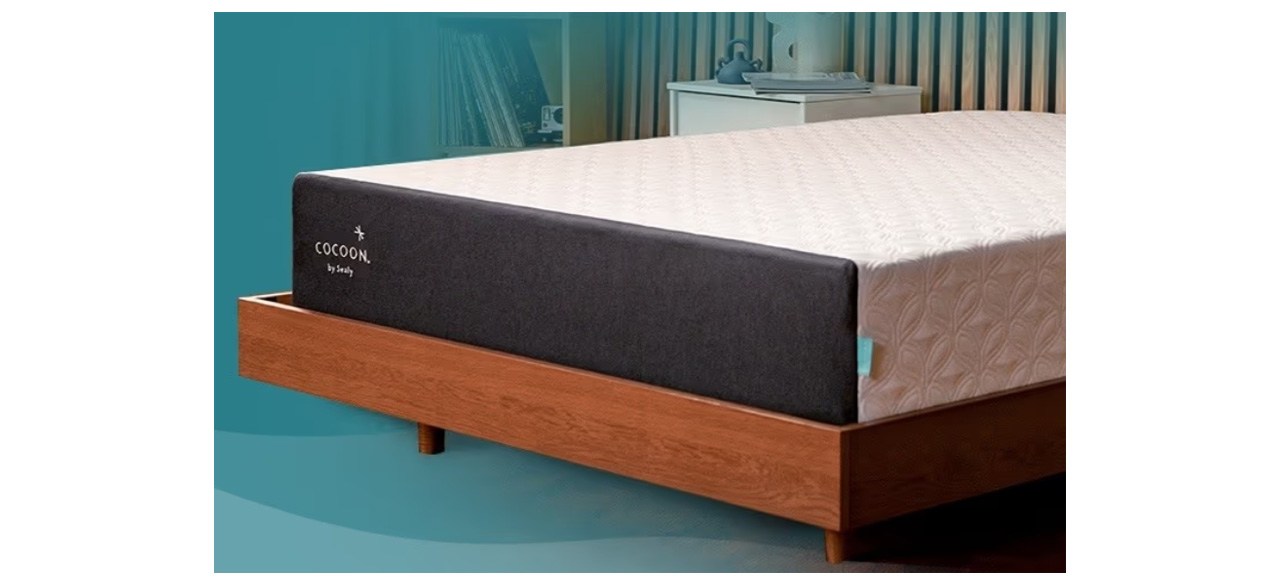 35% OFF
The Cocoon mattress is part of the award-winning Chill mattresses that are known for their premium construction and feel, and long-lasting durability. It's a 12-inch hybrid mattress with a bouncy and responsive feel and offers a medium with a cooling effect that dissipates heat, keeping you cool all night.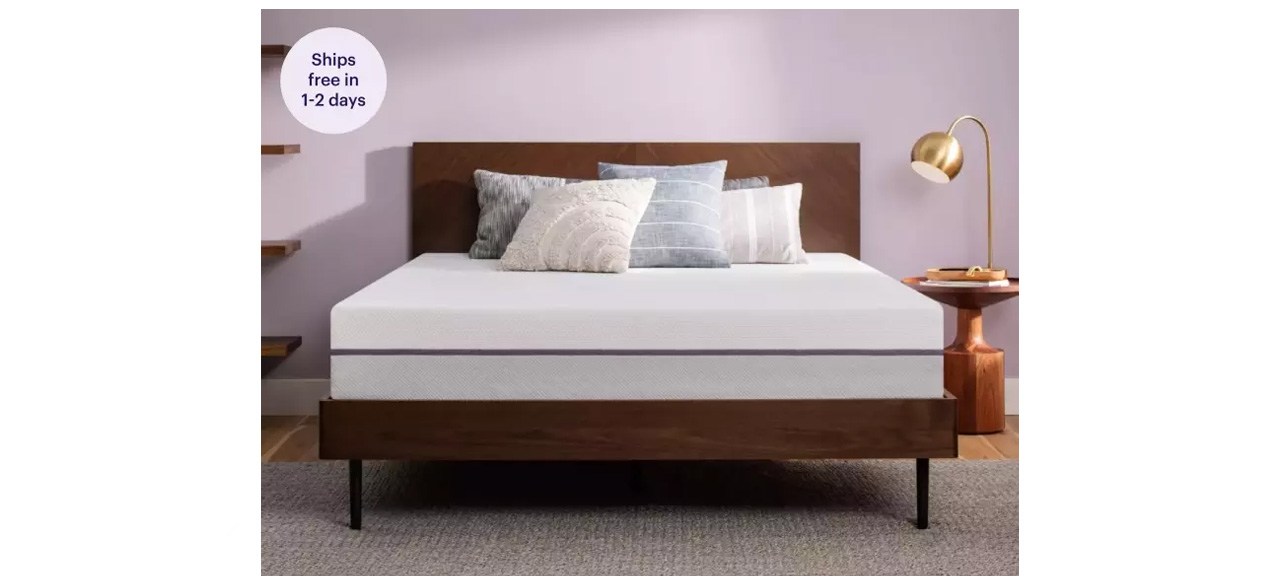 15% OFF
The Purple mattress has a 2-inch Gel-Flex Grid that adapts as you move for a responsive feel, comfort foam for improved pressure relief, and durable base foam for additional support. It's made with premium fabrics that prevent excessive heat build-up and dissipate heat and features a breathable and stretchy foam cover.
Home deals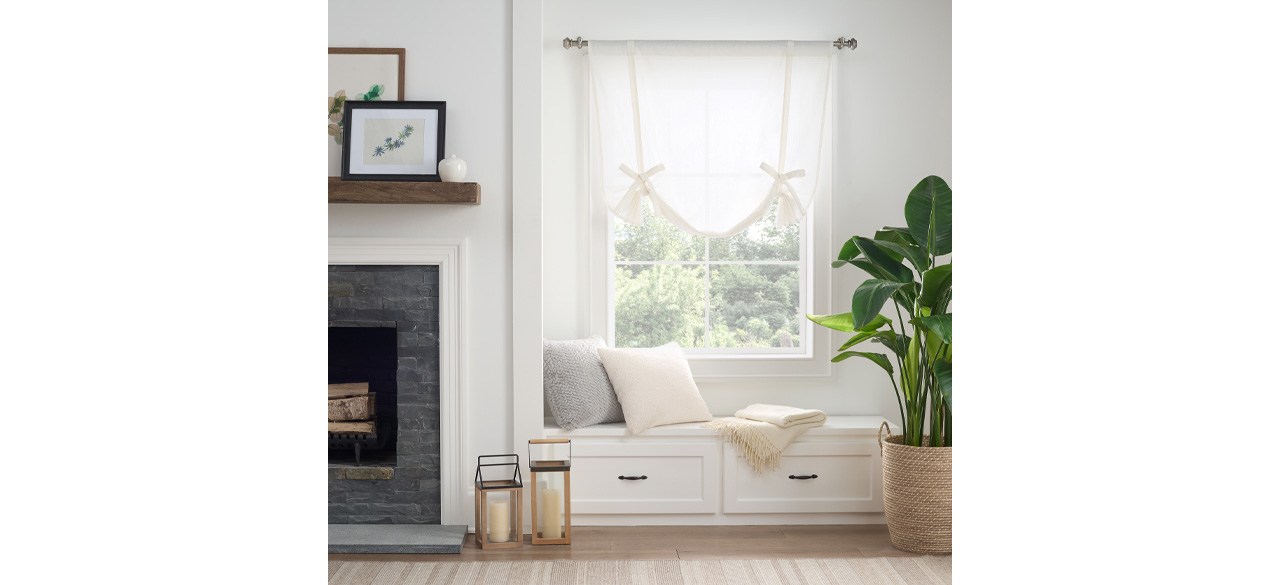 25% OFF
This drop-cloth tie-up shade is a versatile and stylish choice and enhances your windows with a graceful look of simplicity and sophistication. It has a user-friendly design with tacked bows, convenient Velcro closures and an accommodating curtain rod that's easy to hang. Take 25% off the original price of $34.00 to make this $25.50.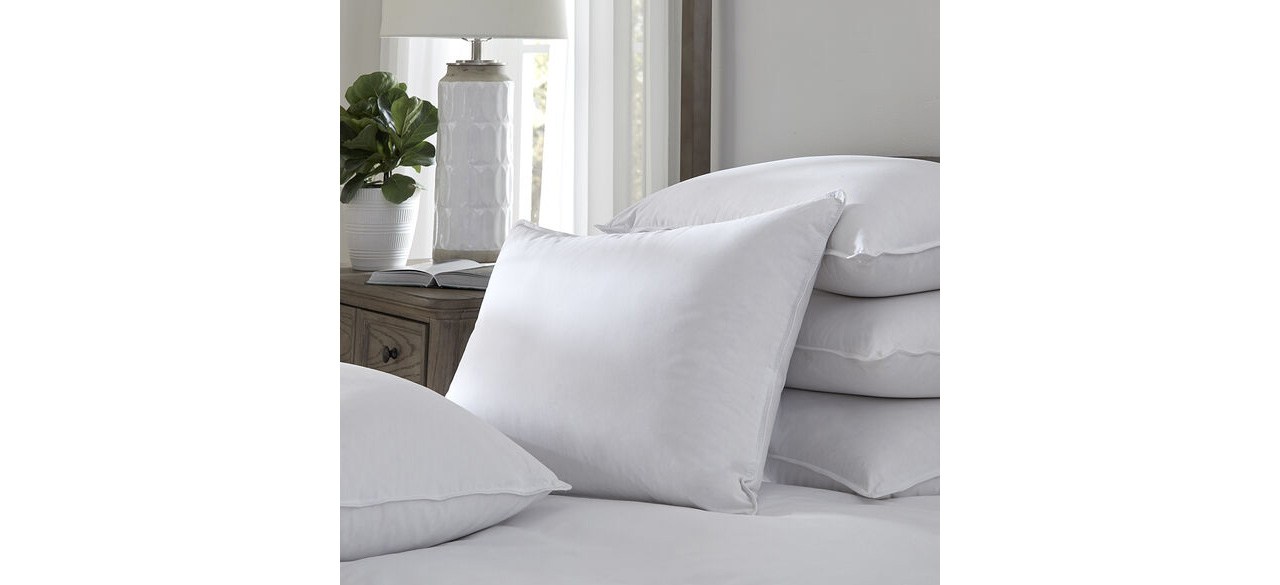 40% OFF
This pillow contains feathers in double the amount of 550 fill power of Hyperclean down for superior comfort. It's an excellent pillow for any sleeping position, and the exterior features a durable, 230 thread-count organic cotton cover that feels super-soft against the skin. Take 40% off, taking this from $199.00 to $119.40.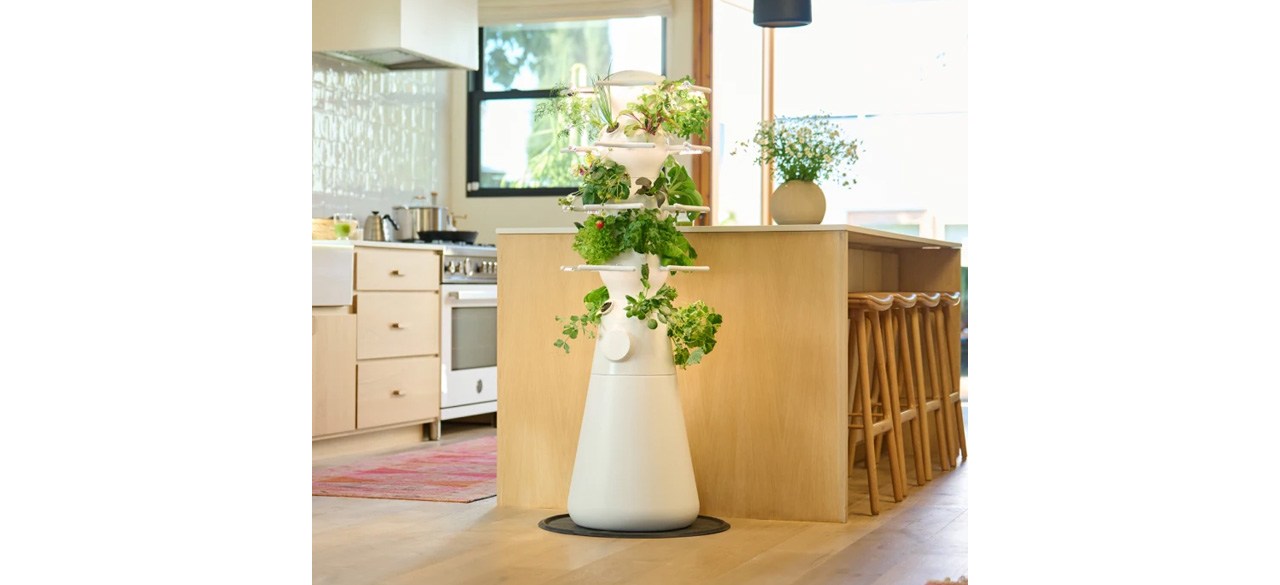 20% OFF
The Farmstand Nook is a compact, 20-plant indoor edition of Lettuce Grow's self-watering and self-fertilizing hydroponic system that lets you grow and cultivate herbs, greens and flowers. It has built-in LED lights, grow cups and sleeves, a water pump and a digital smart timer. Take 20% off the original price of $890.20 to make this $712.16.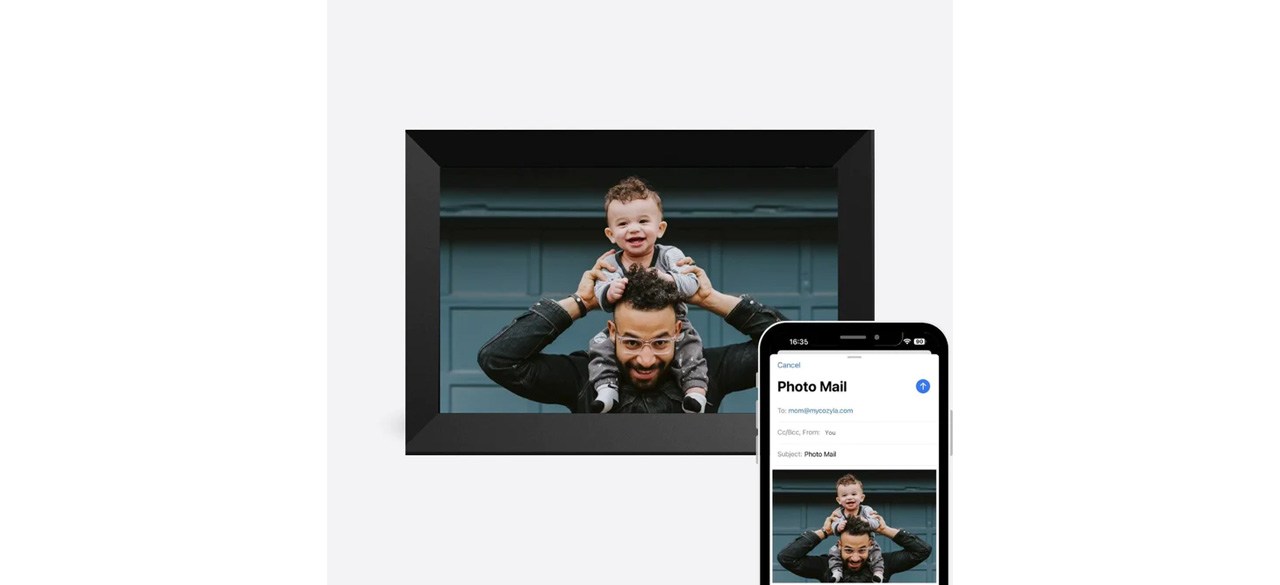 33% OFF
Rather than hang various portraits around your home, you can use this digital frame to switch things up every now and then. You can send photos and videos from email, Google Photo and social media apps, invite others to share and set up a custom slideshow or playlist. Plus, it's wall mountable and supports landscape modes. Take 33% off, making the price $99.99 down from $149.99.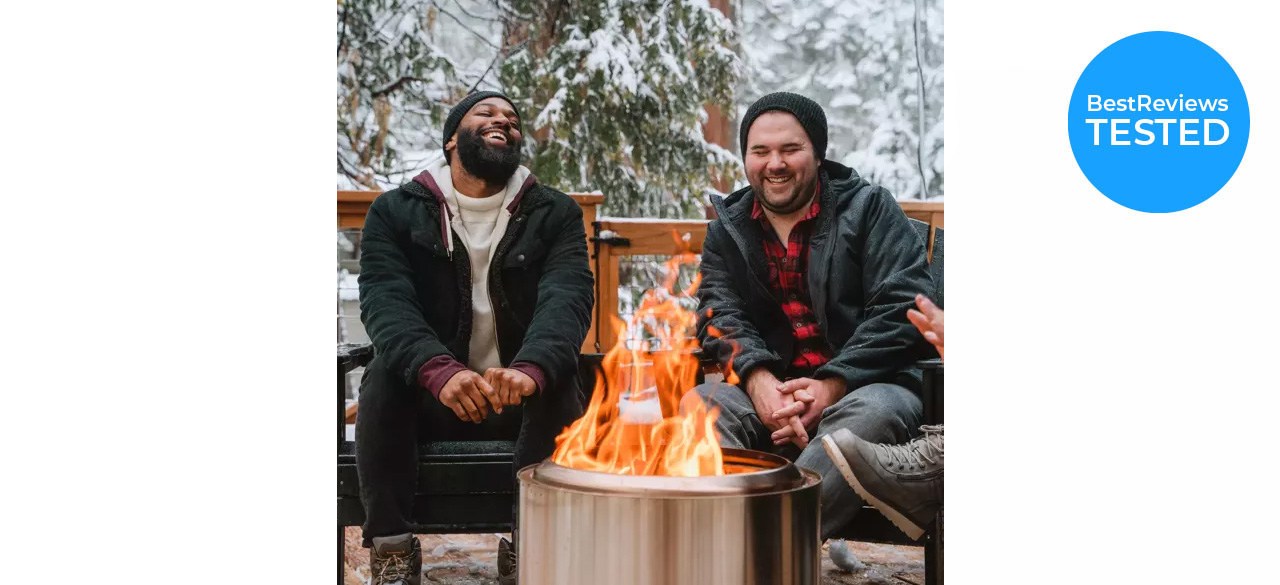 25% OFF
This smokeless fire pit is perfect for keeping warm during chilly summer nights spent with family and friends outdoors. The double-walled design offers superior airflow, and the wood-burning flames get 400 degrees hotter than conventional fires, meaning there's no smoke or large ash particles to deal with. Take 25% off making the Bonfire $224.99 instead of its normal $299.99.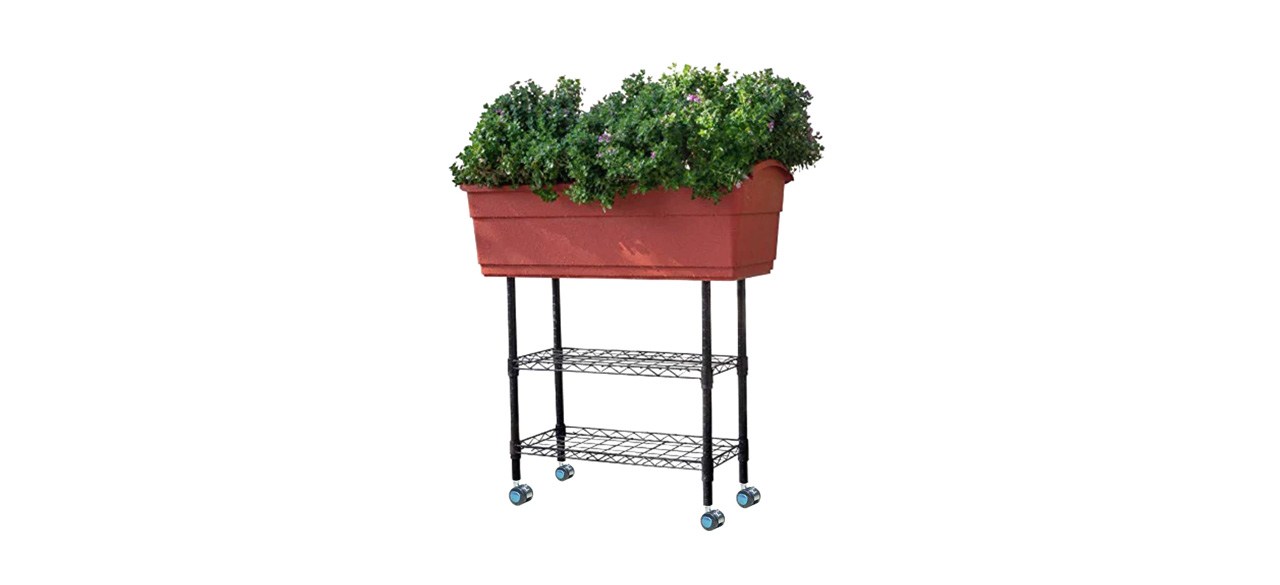 50% OFF
This mobile planter is excellent for gardeners and plant lovers with knee, back or joint problems since it enables them to care for plants without bending or kneeling. It features a moisture gauge tube for checking water levels and a separate tray for keeping water at the bottom and the slow release of it toward the root of the plant. Take 50% off, marking this down from $199 to $99.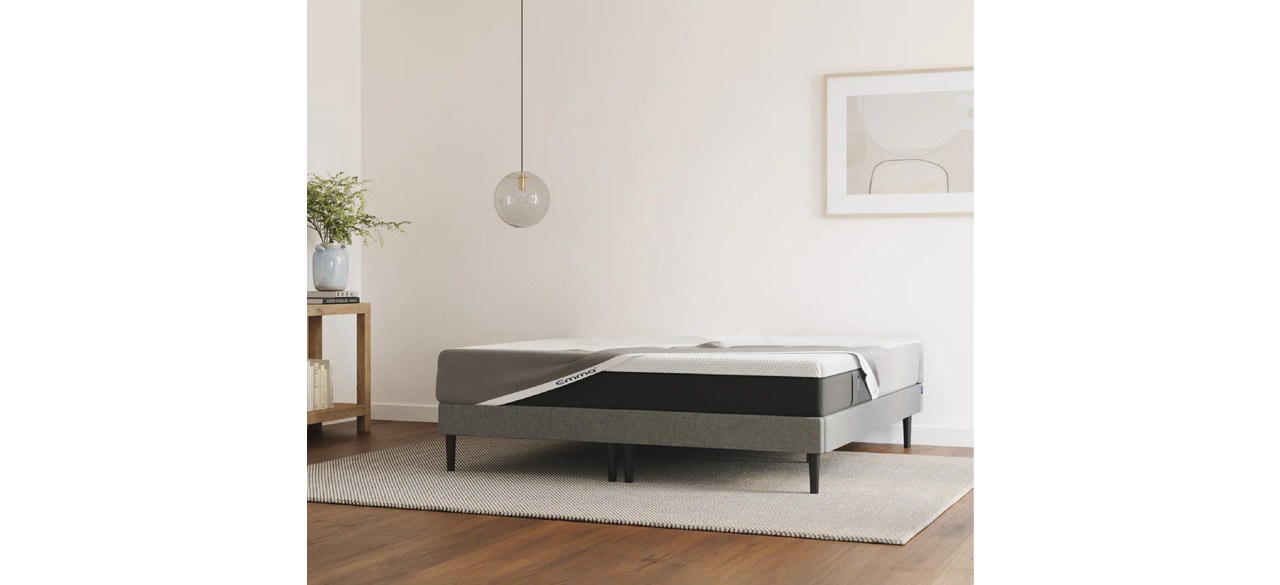 30% OFF
Maintaining your mattress clean is important for your health, and it also means you'll have to spend less time cleaning it. This 100% waterproof protector is made with breathable fabric and prevents leaks and spills from penetrating through it and reaching your matters. It's stretchy and fits any mattress. Take 30% off, making this $76.30 down from $109.00.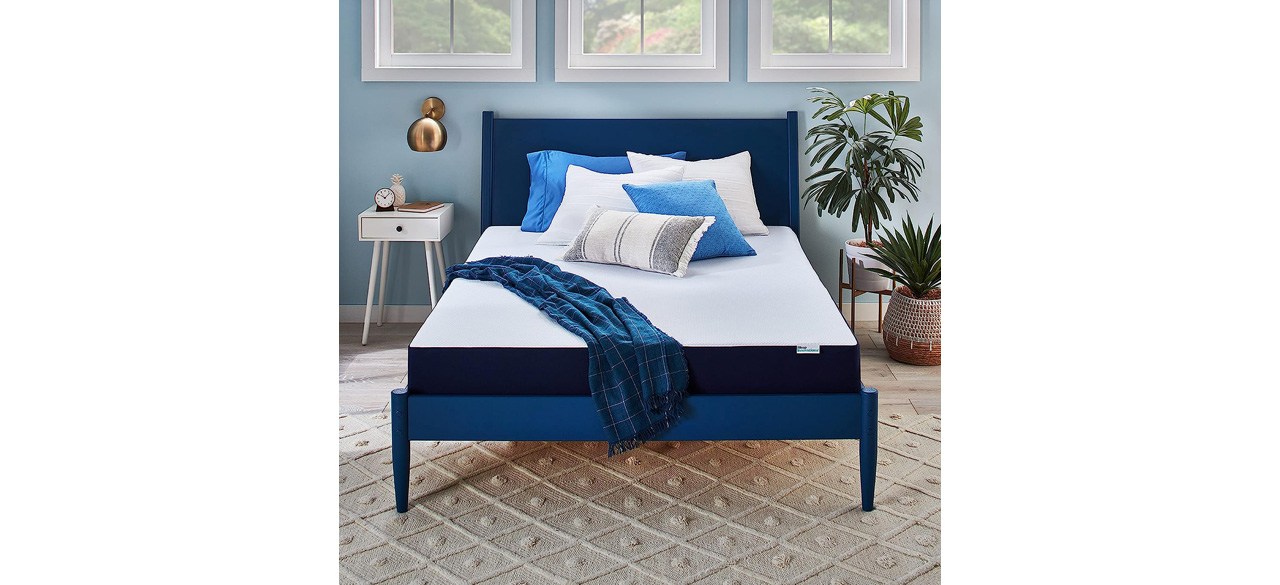 21% OFF
Memory foam mattresses are excellent for those who want a soft feel that lets them sleep through the night without getting too hot or cold. This 8-inch memory foam mattress is injected with cooling gel to help you stay cool and offers responsive pressure relief in any sleeping position. Take 21% off the original price of $309.99 to make this $246.39.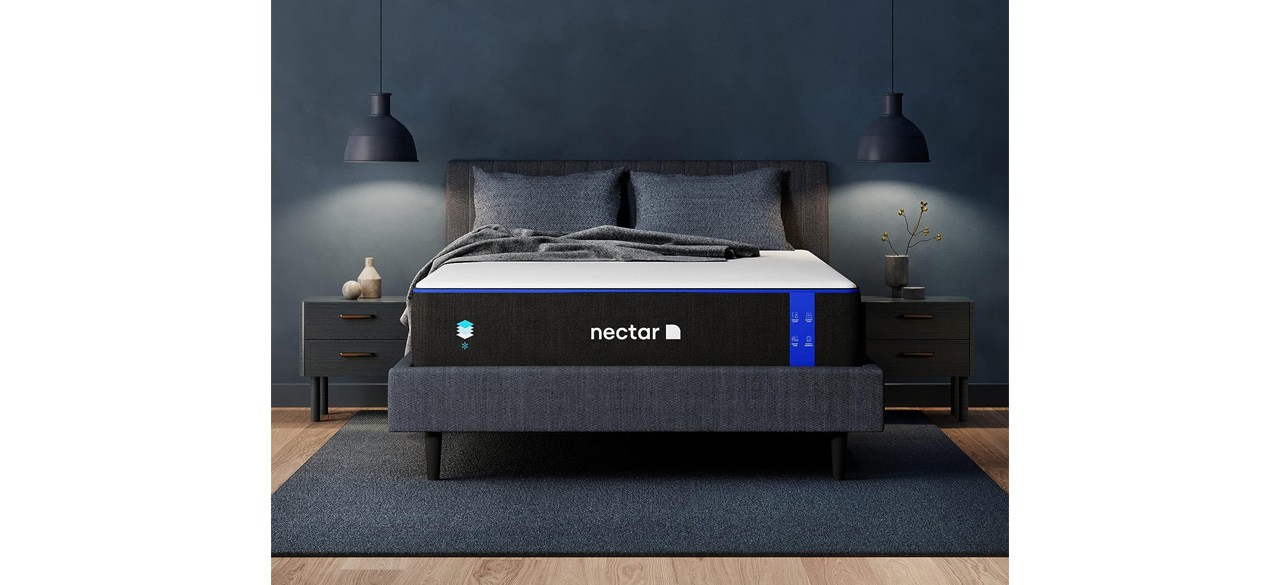 28% OFF
Those looking for a twin-sized memory foam mattress need look no further than this Nectar mattress. It's a premium bed-in-a-box offering an ergonomic feel and design that conforms to every curve. It has a heat-quilted cover and breathable surface that works well at dissipating heat, helping you stay cool all night. With 28% off of $499.99, the price is currently $359.00.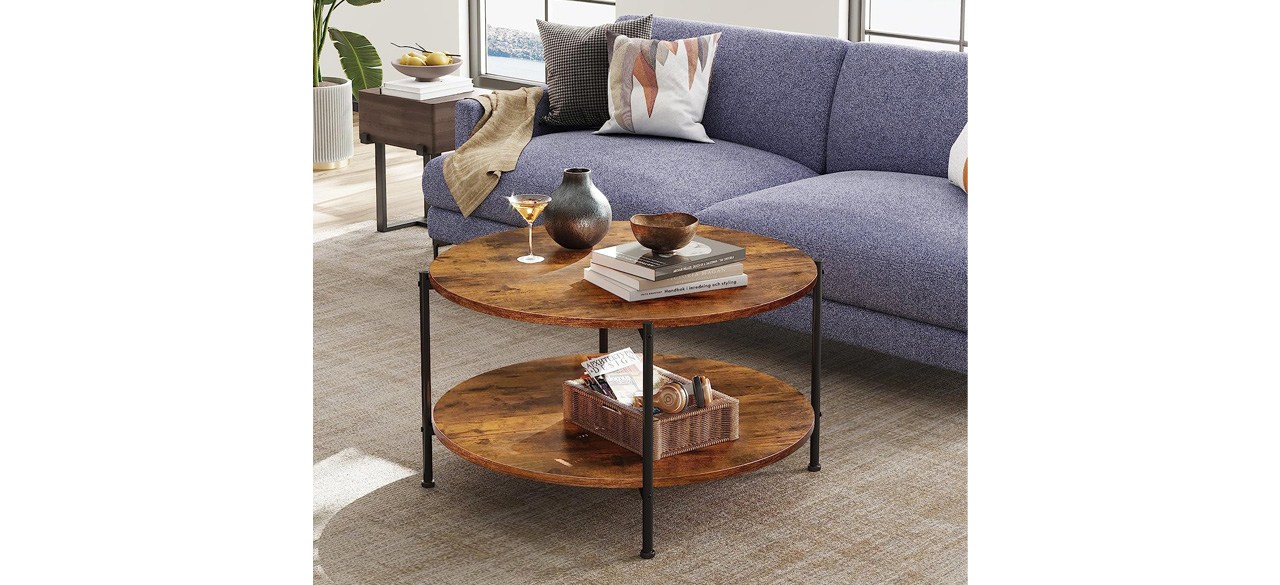 40% OFF
You'll love this round wooden coffee table if you're going for a rustic look. The 32-inch tabletop is spacious enough to hold a centerpiece decoration and a few coffee mugs or drinking glasses. It's made from high-quality, wear-resistant wood, and the steel table legs give it a sturdy build strong enough to hold up to 130 pounds. Take 40% off of $99.99 to make this $59.90.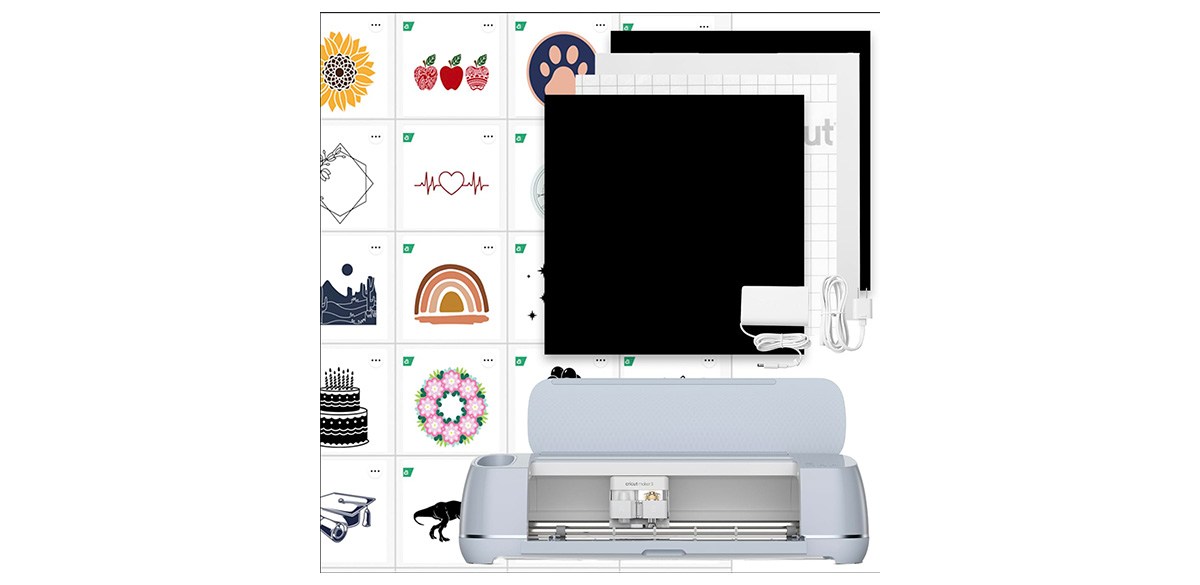 19% OFF
This machine is an excellent tool for all cutting tasks involved with your paper crafts, iron-on, vinyl decals, sewing projects, leather crafts and more. You can cut a single image up to 12 feet or repeated cuts up to 75 feet in one shot, and the machine comes with 30 digital images you can use to get started or draw inspiration from. You can get this machine at a nice 19% discounts for $349, marked down from $429.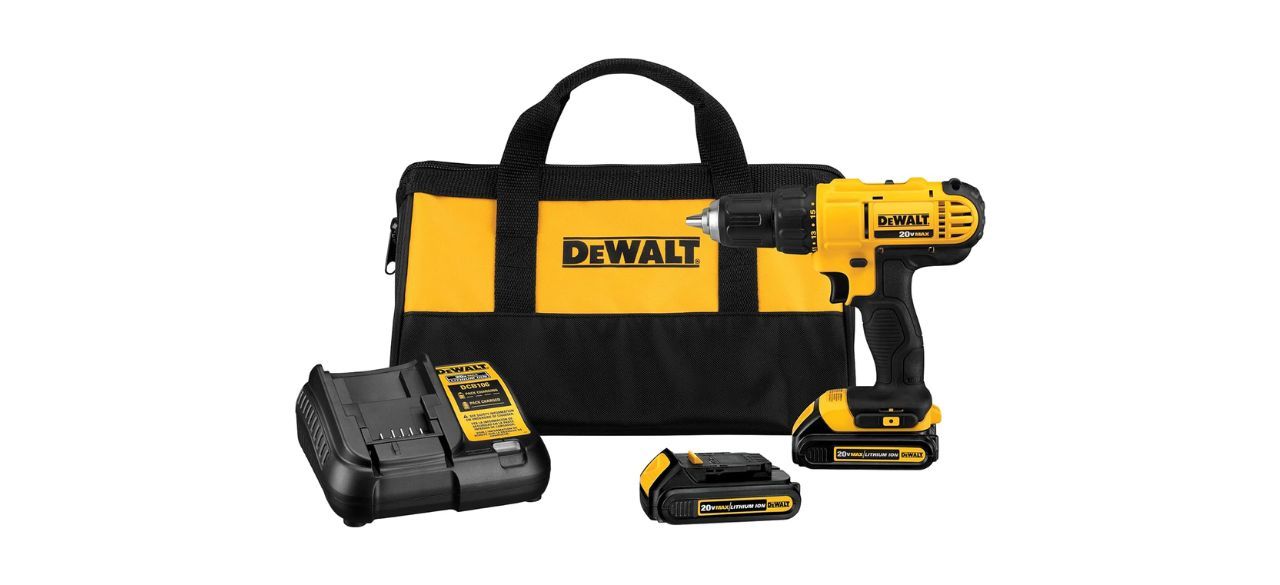 45% OFF
This compact and lightweight drill is perfect for working in tight areas and has a high-performance 300-watt motor that's suitable for various tasks and projects. It has an ergonomic handle, two-speed settings and a half-inch single-sleeve ratcheting chuck that provides a tight fit. This drill lwas $179, but on Cyber Monday the price is cut down by 45% to $99.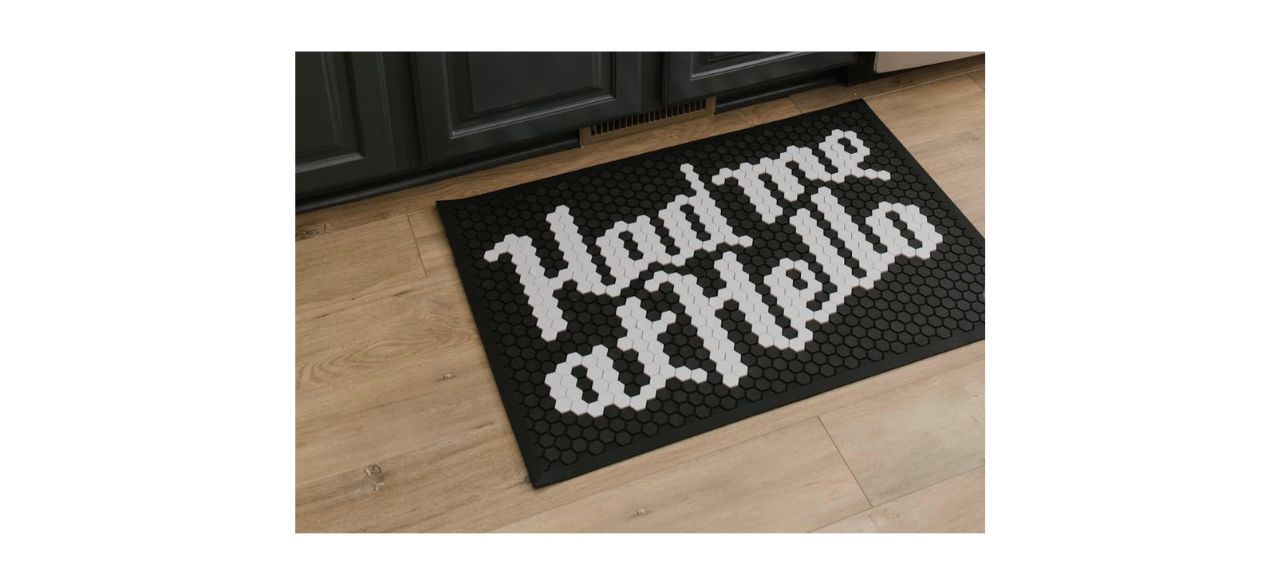 25% OFF COUPON
This doormat is versatile enough to use almost anywhere in your home, including at the kitchen sink, bathroom, shower and laundry room. It has 200 black hexagon tiles and removable caps you can use to create endless patterns, designs and words. Plus, it's easy to clean with a scrub brush. it costs $100, but you can buy it for $75 after applying a 25% off coupon.
Pet product deals
Shopping for yourself is great, but you don't want to forget about your pets this Cyber Monday. You can get many pet products on sale this Cyber Monday, including dog and cat treats, beds, toys and training supplies.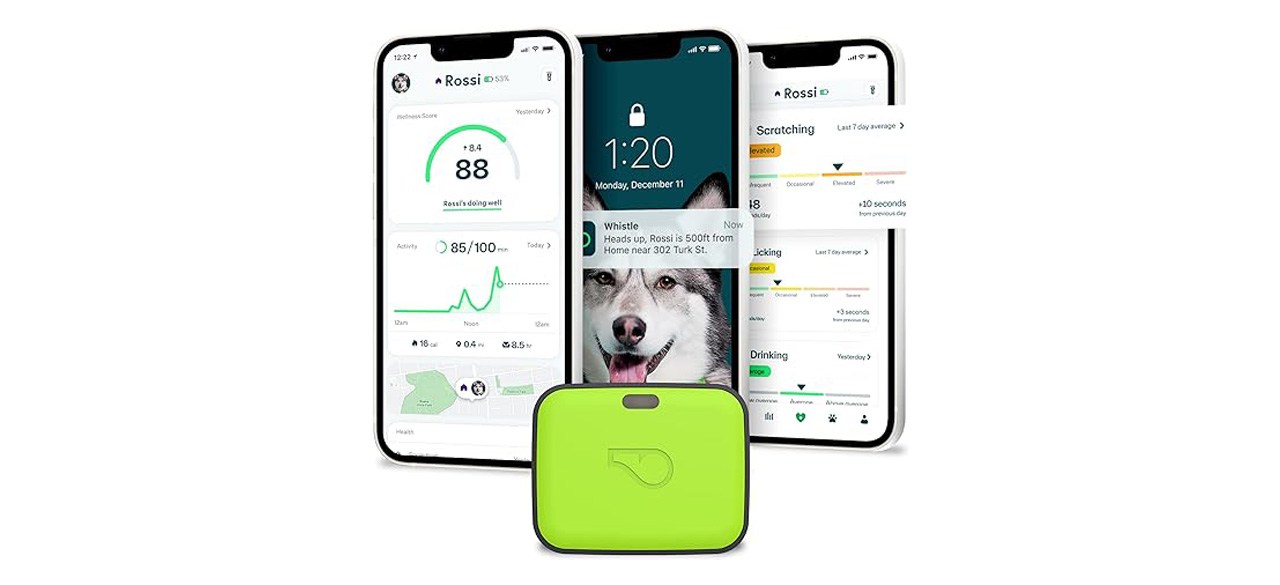 35% OFF
This tracker is excellent for keeping track of your pets if they stray from a safe space such as your home. You can set it up to get notifications straight to your phone that alert you when they've wandered off, and the 24-hour timeline provides insights into what your pet has been up to. Take 35% of this tracker, marking it down to $97.70 from $149.95.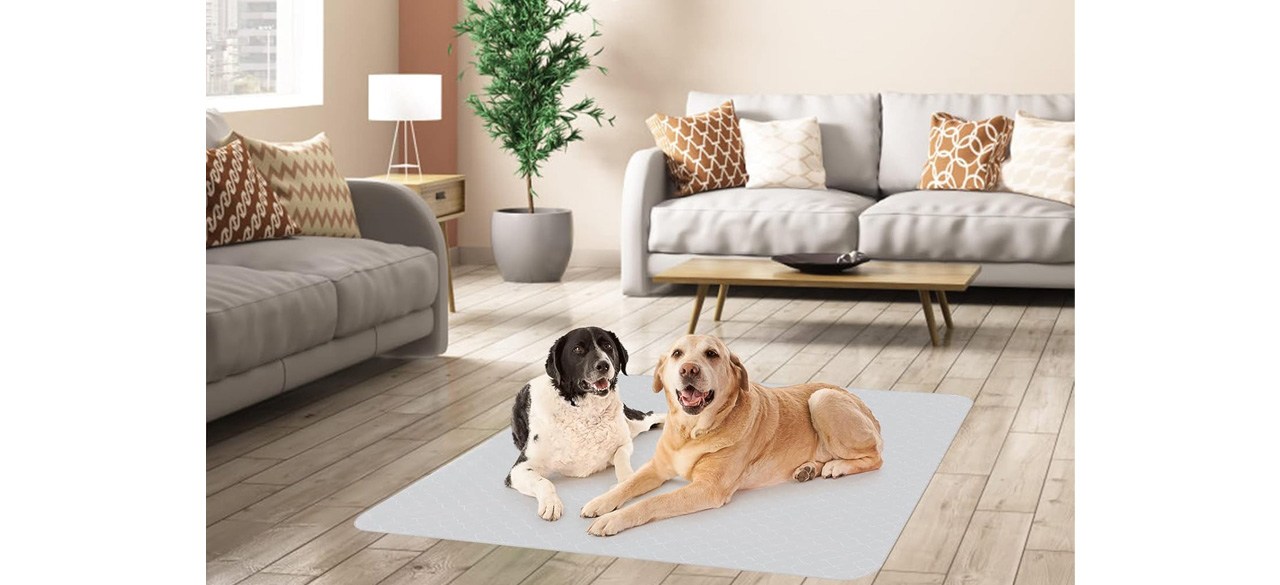 33% OFF
Pee pads are excellent for training young puppies and make suitable substitutes for when your dog has no choice but to do its business indoors. They're eco-friendly and cost-effective and can be washed and reused. Plus, these have a nonslip backing that prevents them from accidentally sliding around on the floor. With 33% off the original price of $23.99, this sits at $15.99.
Beauty deals
Cyber Monday is a great time to shop for beauty and skincare deals. We've got some of the best deals on products such as moisturizers, sunscreen and lip balm.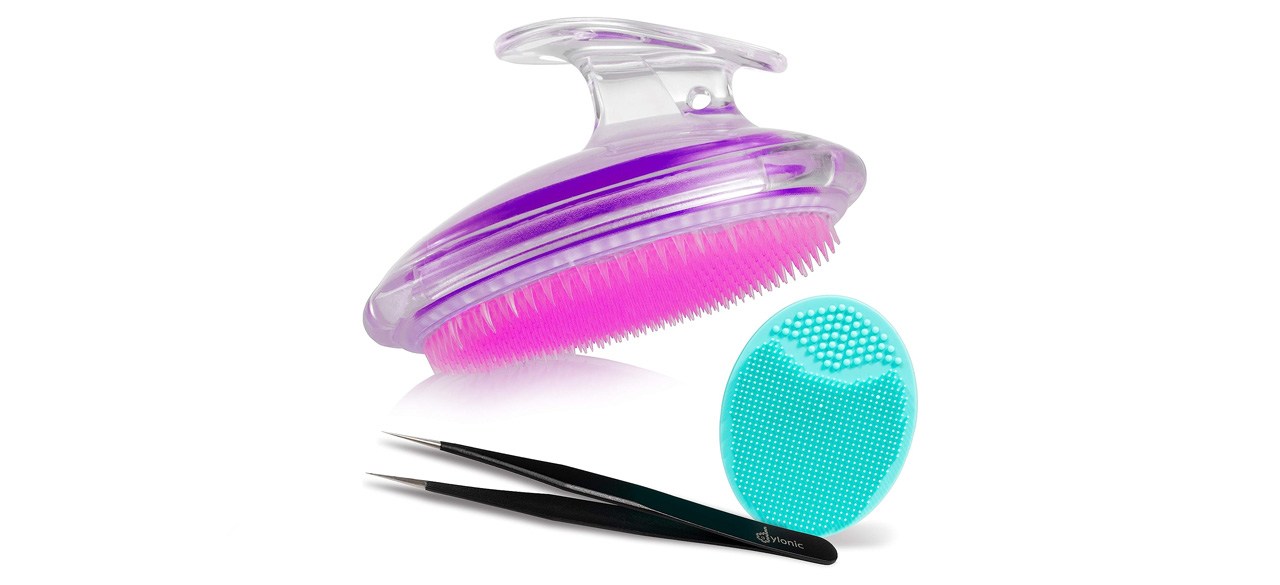 55% OFF
Get rid of unsightly hairs with these precision tweezers and exfoliating brush. It's gentle on the skin and recommended for those prone to razor bumps after regular shaving. It works as a wet or dry brush and is suitable for use on the legs, underarms, bikini area and other body parts.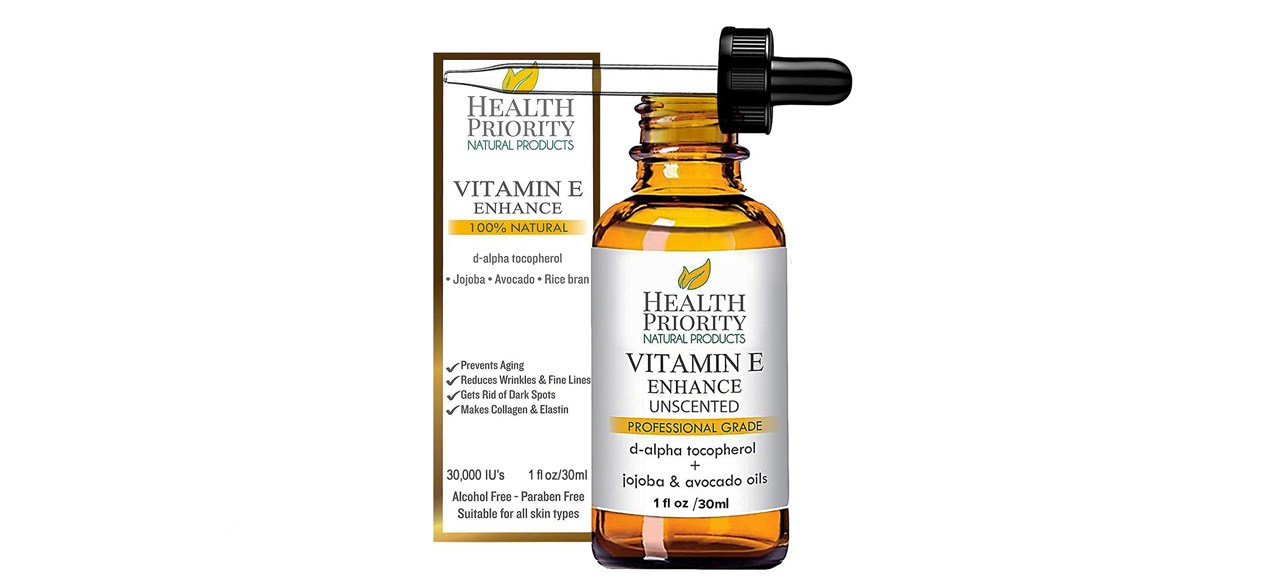 55% OFF
This oil is infused with jojoba, avocado, and rice bran oils and can be used on many body parts, including the face, lips, and hair, to help replenish dry skin, protect and rejuvenate hair and calm itchy skin. It can provide many health benefits and doesn't contain any unsafe chemicals that can damage the skin.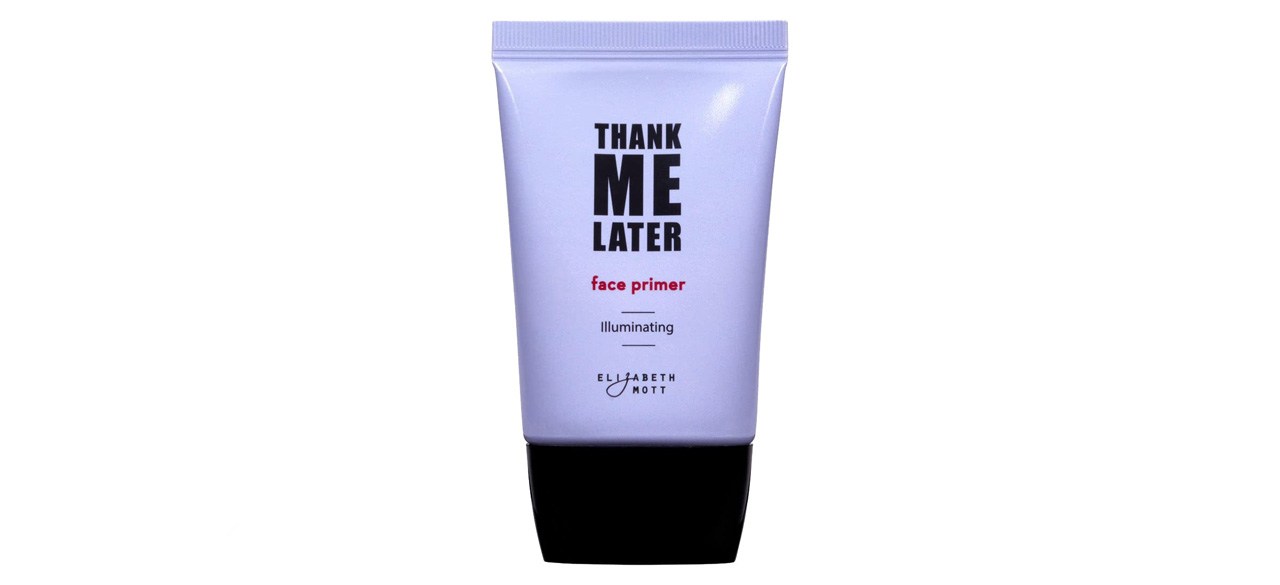 28% OFF
This face primer is formulated with high-grade Korean ingredients and is safe for use with every skin type. It's terrific for use after a skin care regimen and as a primer before applying makeup, and the formula is loaded with brightening minerals, and it's sweatproof, waterproof and non-greasy.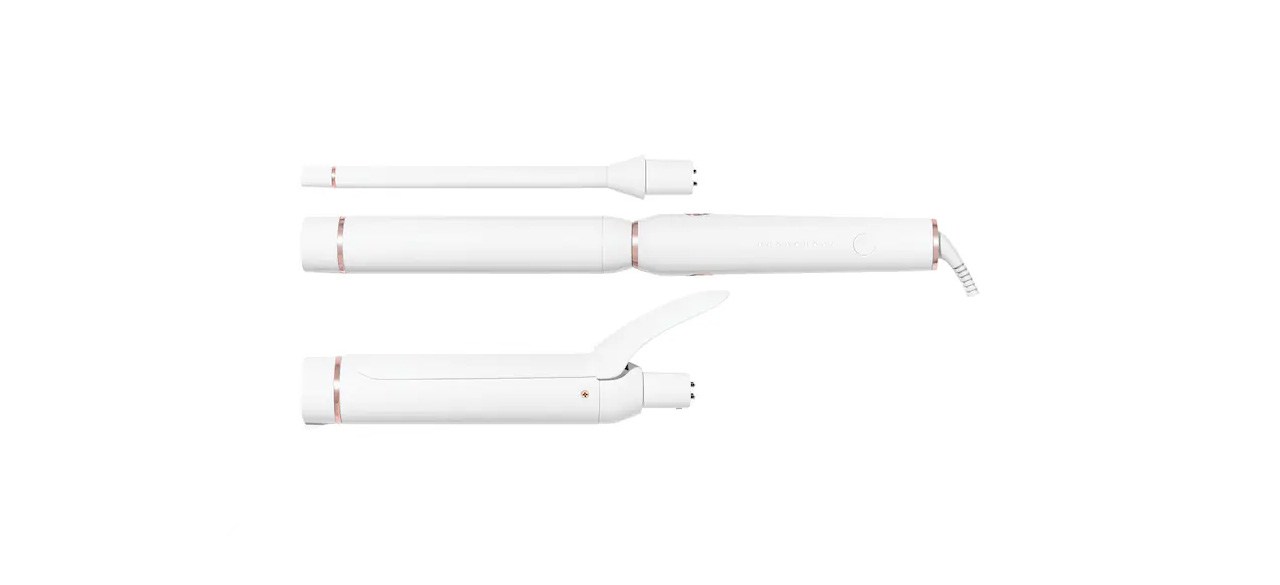 25% OFF
This curling is perfect for various hair textures and types, including straight, wavy curly, fine, medium and thick. It includes a half-inch wand barrel, a 1.25-inch wand barrel, and a 1.5-inch clip barrel for achieving various looks with a shiny, long-lasting finish.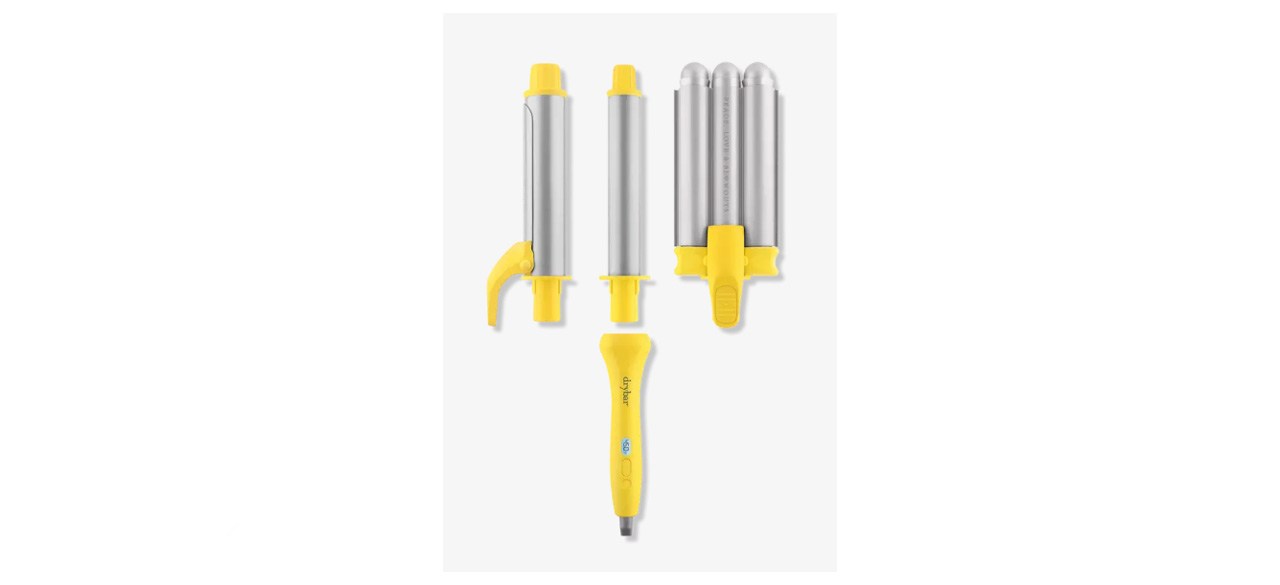 30% OFF
This iron offers custom styling on various hair types thanks to adjustable temperatures and uses powerful infrared technology to heat hair from the inside out for a healthy, shiny look. The ergonomic makes it easy to to hold and use for extended periods, and it has a 9-foot cord. Plus, it has a 60-minute automatic safety shut-off function.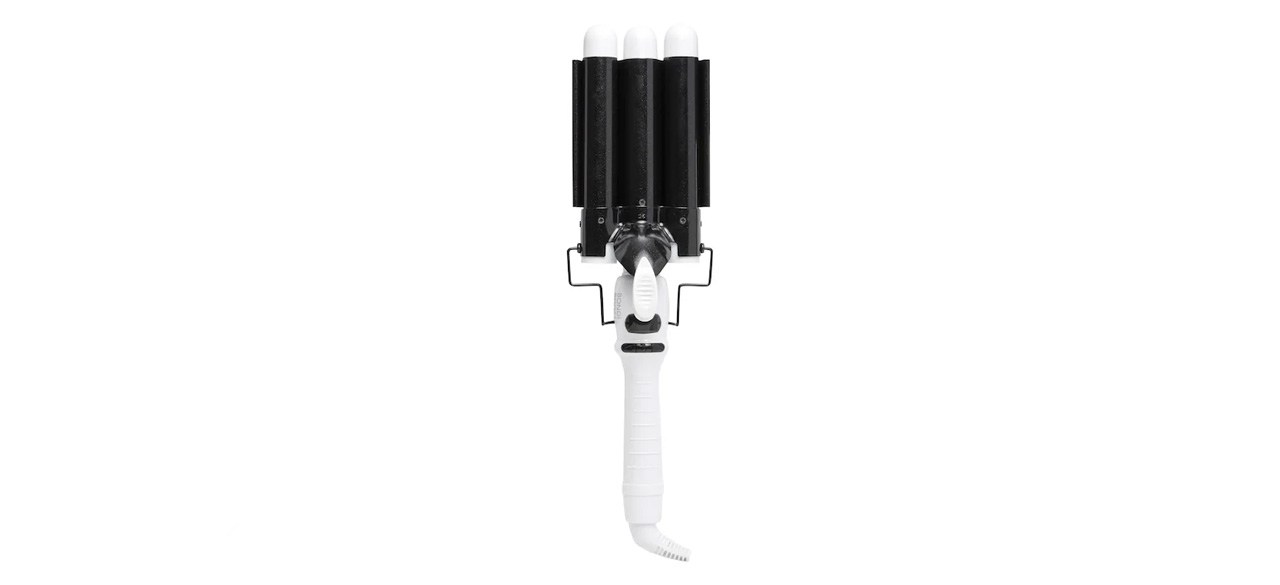 30% OFF
This waver features a three-barrel wand that makes it easy to achieve frizz-free Aussie beach waves in no time. It's easy to use, offers long-lasting results with a shiny and flattering look, and, thanks to tourmaline ceramic and ionic technology, leaves hair smooth, frizz-free and evenly styled. Plus, it has multiple heat settings for different hair types.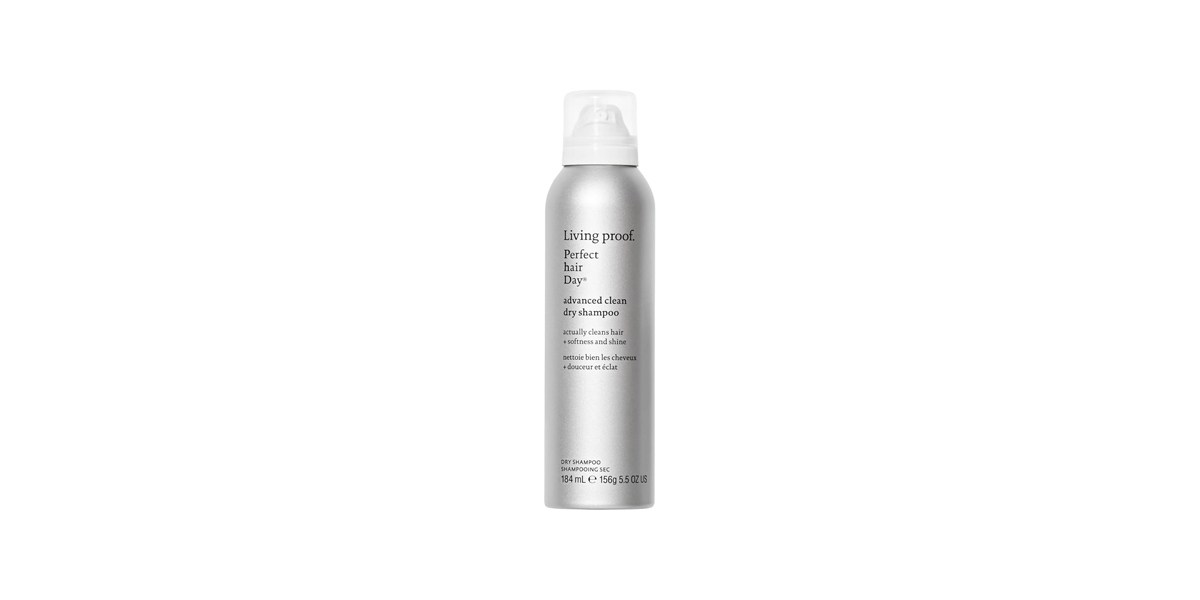 30% OFF
This shampoo is made with a silicone-free and paraben-free formula that absorbs oil, sweat and odor. It leaves your hair feeling clean, looking refreshed and smelling great. All you need to do is let it sit for 30 seconds and massage at the roots for optimal results.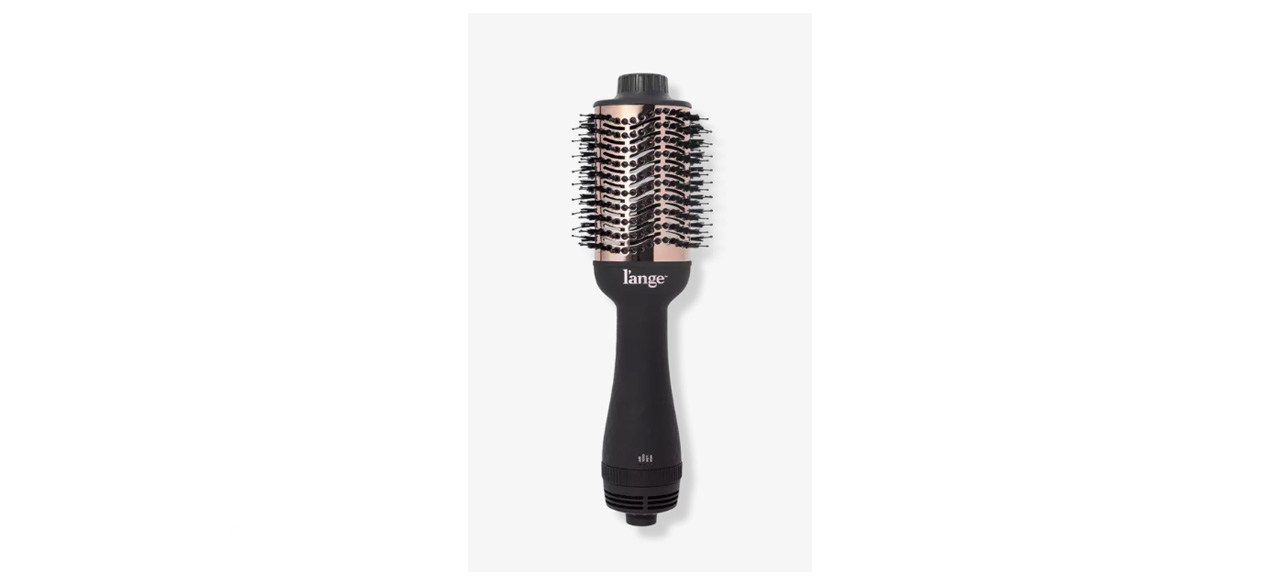 40% OFF
This volumizing brush dryer helps you achieve the look you want with just one tool. It combines the power of a high-speed dryer with the styling ability of a volumizing round brush to provide frizz-free and shiny-looking blowouts. Combination bristles reduce tangles, and ionic technology reduces heat damage.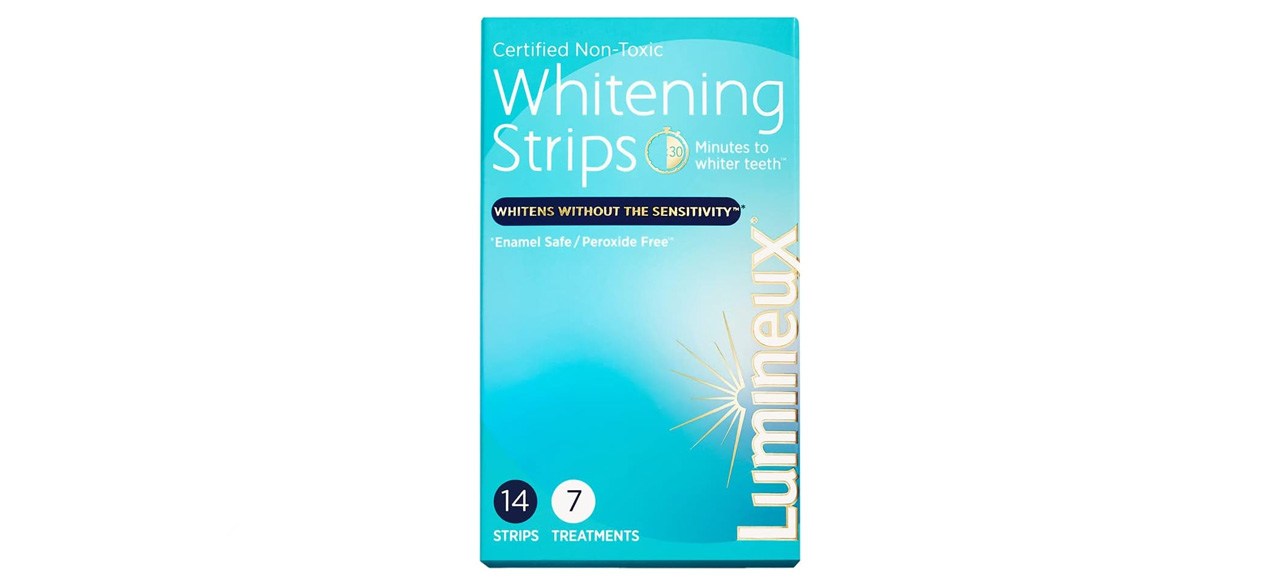 40% OFF
These whitening strips remove stains without affecting enamel and are clinically proven to whiten up to 14 shades brighter after just two weeks of daily use. They don't have any preservatives and are made with ingredients that can improve oral health.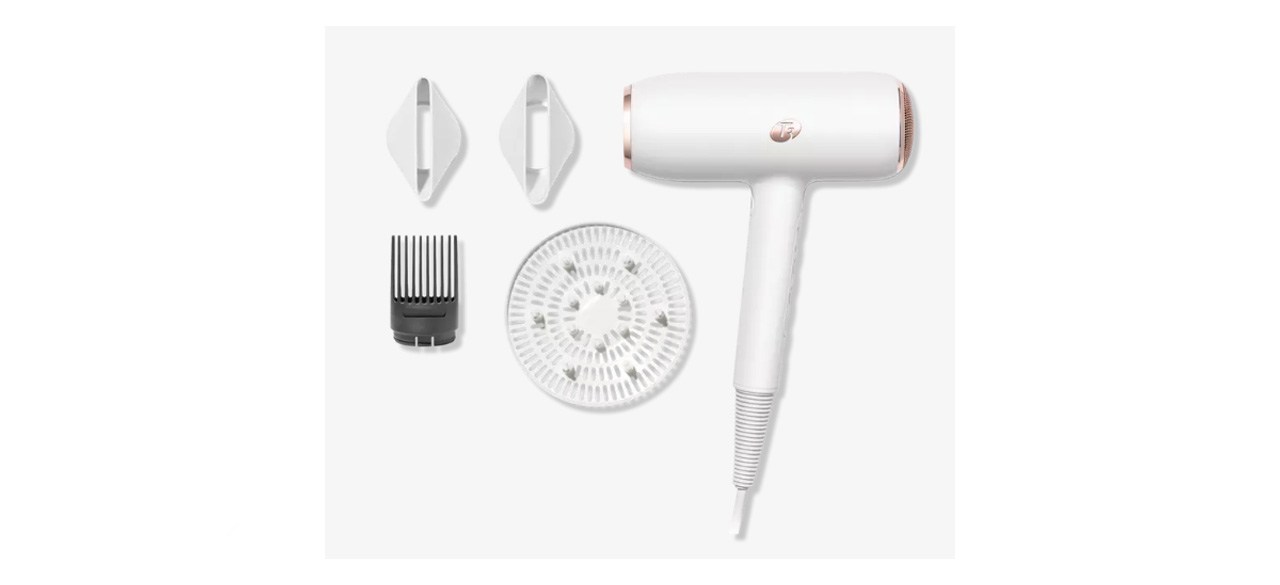 25% OFF
If you want a hair dryer that won't damage your hair, we recommend this one because of its function that automatically customizes five heat and three speed settings based on hair texture and styling goals, giving you optimal results with minimal damage.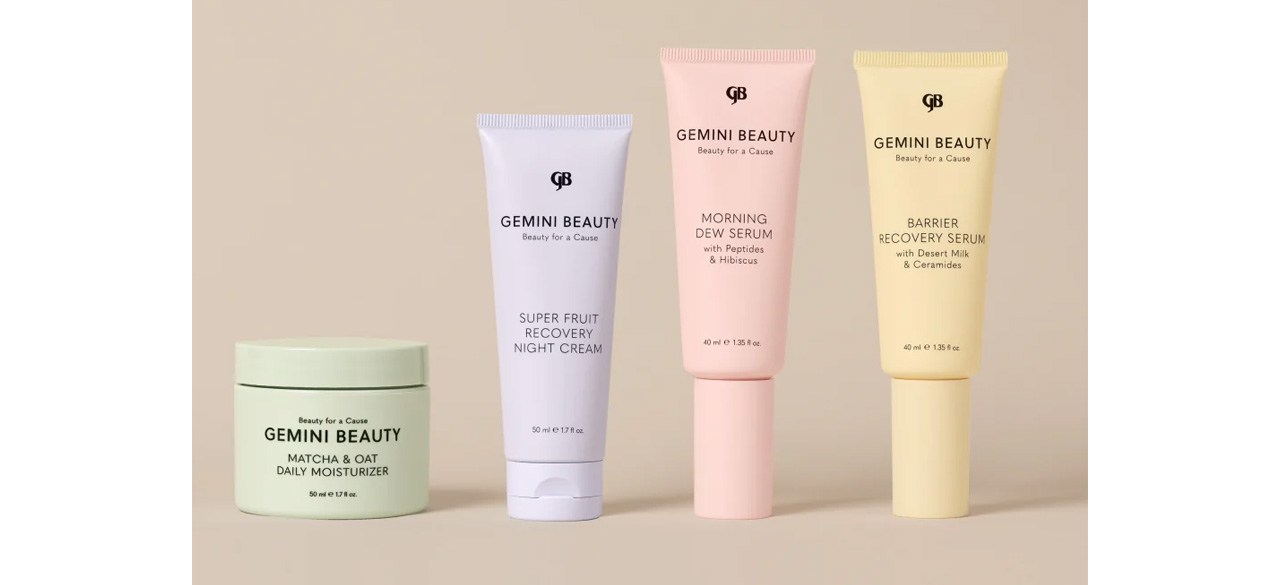 34% OFF
This comprehensive skincare kit is excellent for moisturizing, softening and restoring imperfections. It includes a matcha and oat daily moisturizer, a super fruit recovery cream, a morning dew serum, and a barrier recovery serum with desert milk and ceramides. Take 34% off of the original price of $149.00 to make this kit $98.34.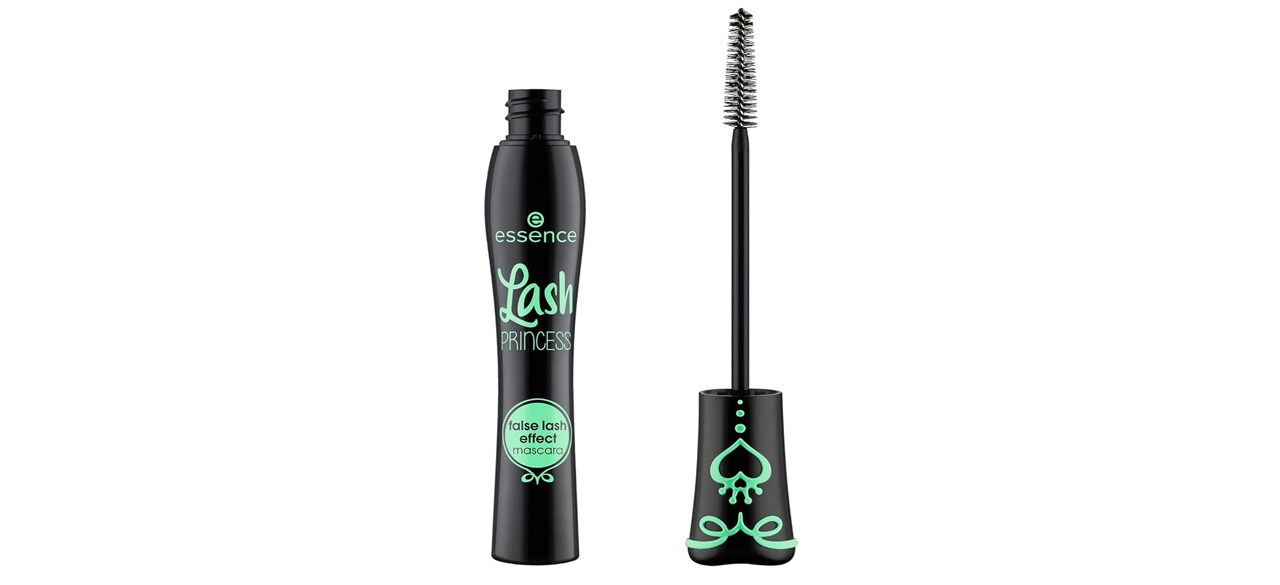 30% OFF
This mascara is effective at separating and defining lashes while providing excellent volume and a bold look. The conic-shaped fiber brush delivers dramatic volume and sculpted length without clumps or globs, and the mascara is formulated completely cruelty-free and doesn't contain any parabens. 30% off of the original price of $14.97 makes this a no-brainer at $10.99.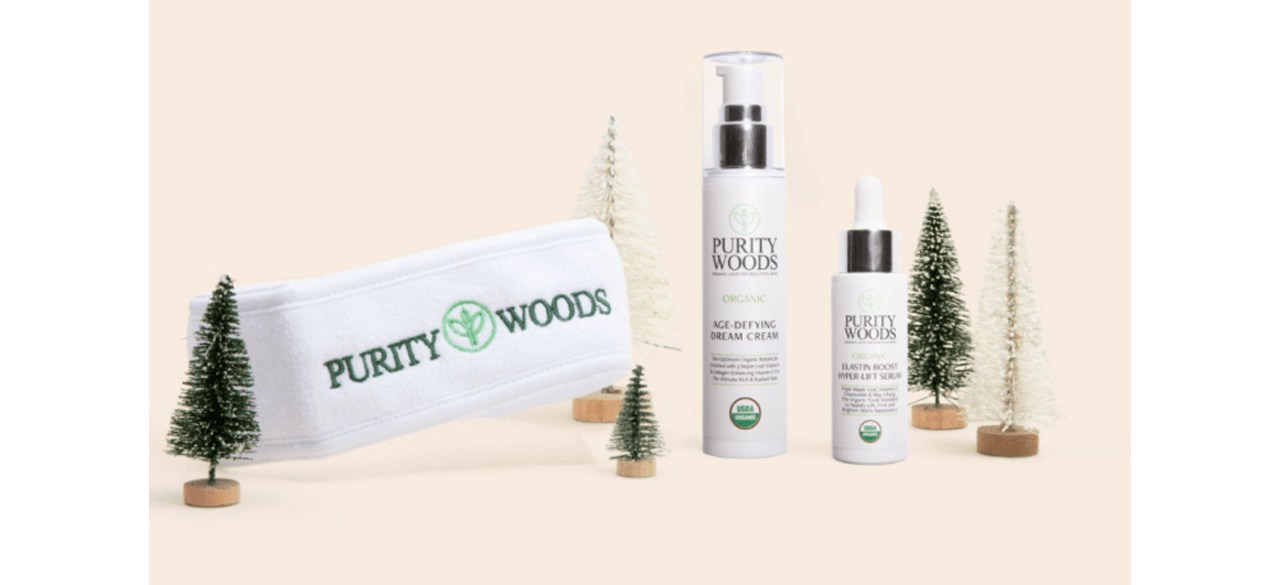 28% OFF
Aging is inevitable, but drooping jowls, sagging skin and wrinkles can hurt your confidence, but this bundle comes with two certified organic, plant-powered products for winding back the clock and rejuvenating your appearance. It comes with an Elastin Boost Hyper-Lift Seru and an Age-Defying Dream Cream, both formulated with high-grade ingredients and safe for all skin types. Save 28% off of the original price of $138 makes this bundle $99.
20% OFF
This LED mirror has a rechargeable battery that continuously works for up to 6 hours on a full charge and offers 360-degree tilting. It has a magnetic attachment for effortlessly removing it from the stand so you can hold it with one hand while you touch up your makeup, and it includes a suction cup for attaching it to any bathroom mirror. Take 20% off of the original price of $139.00 to make this $111.20.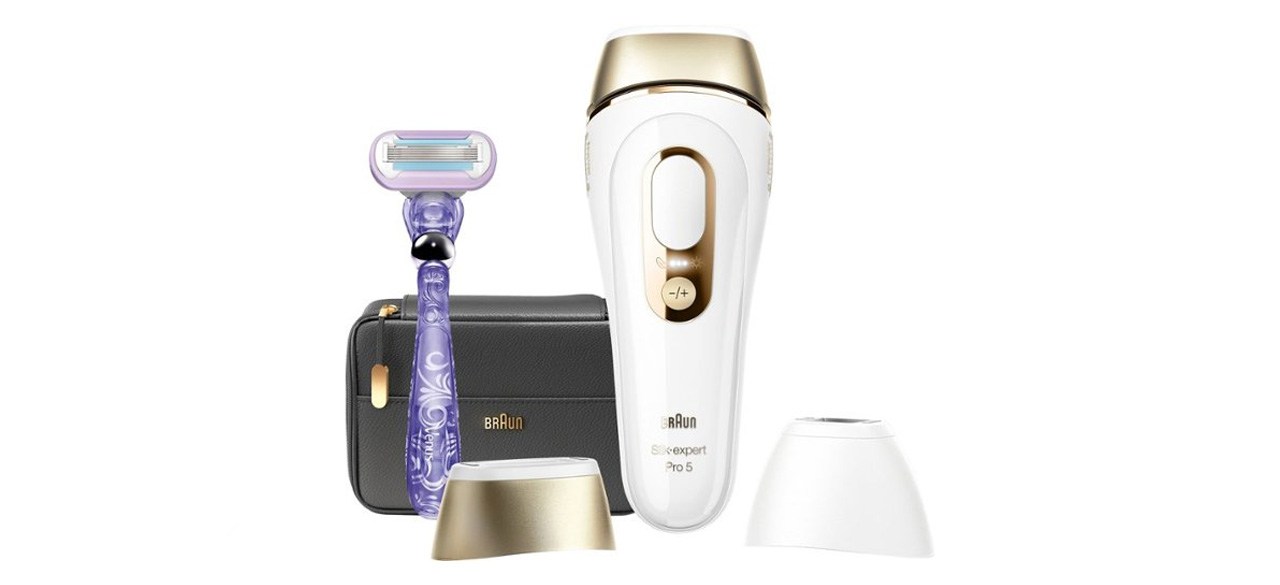 27% OFF
This advanced tool is clinically tested and approved by top skin health organizations and dermatologists. It visibly reduces hair in just four weeks and promises a 74% reduction in hair after 12 weekly sessions. There are two sensitive modes to give you maximum comfort, and the kit comes with a precision head, premium storage bag and a Venus razor. Take 27% off of the original price of $379.99 to make this $299.99.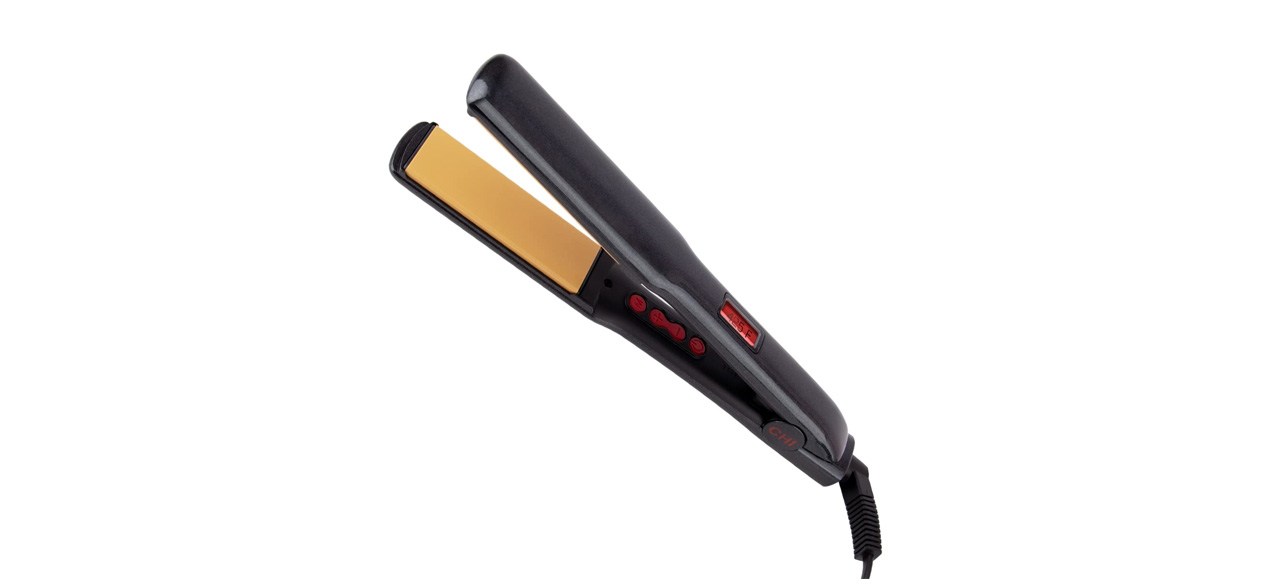 26% OFF
We loved the silky smooth results we got from this hair straightener when we tested it. It has ceramic and titanium-infused plates and color-coded temperature ranges of up to 425 degrees for various hair types. It heats in just 40 seconds, and the power button is inside the handle to prevent it from accidentally turning on. Take 26% off of the original price of $139.98 to make this $103.59.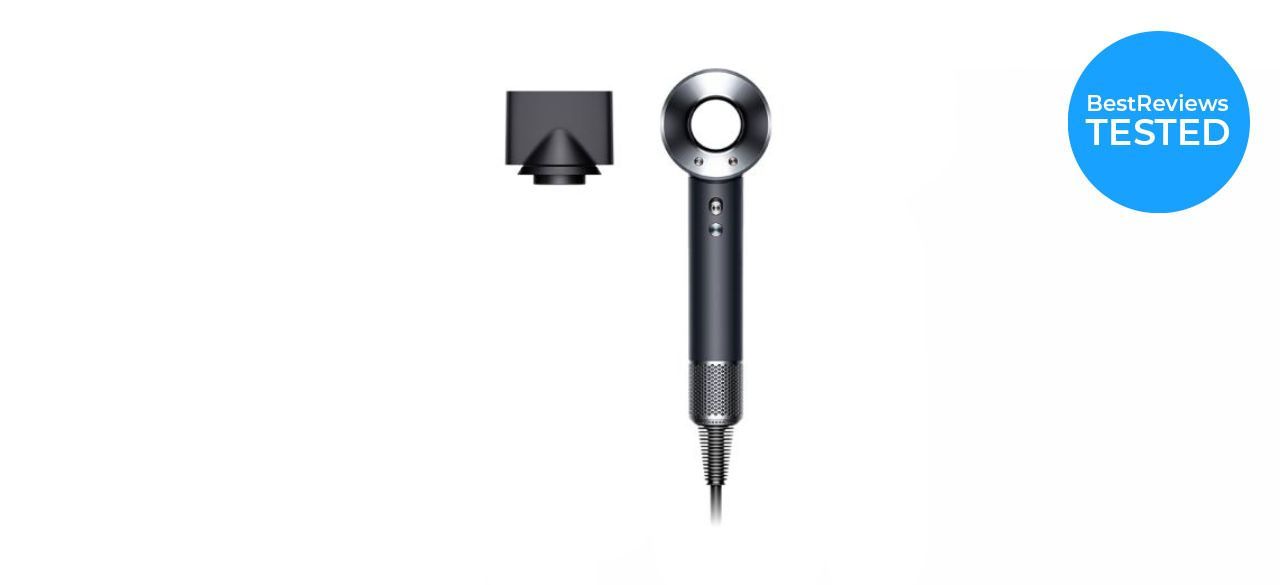 SOLD OUT
Dyson's sleek Supersonic Origin hair dryer is a high-end option designed to protect hair from heat damage, coarseness and frizz. It features three speed settings, four heat settings and a cold shot to help set hair after it's styled. Plus, the dryer's light weight and 9-foot-long cable allow you to use it virtually anywhere. It's marked down 33% from $399 to $299.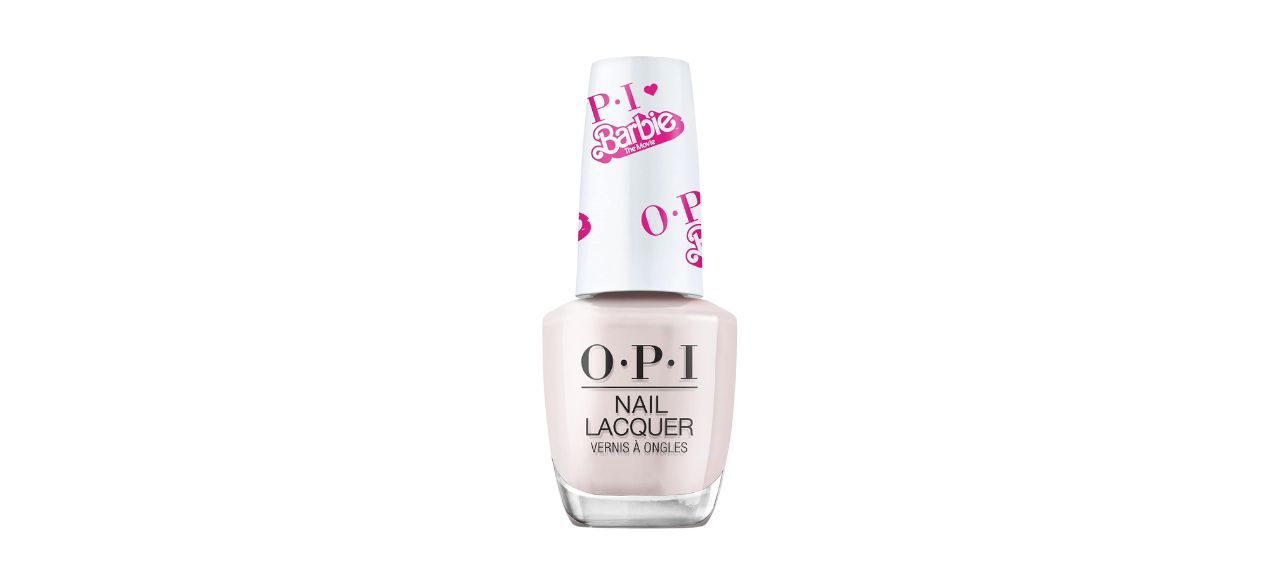 SOLD OUT
This fast-drying, chip-resistant nail polish gives your nails a flashy look that lasts long and is suitable for all occasions. It lasts for up to seven days and is inspired by the hit Barbie movie. It was originally $11.49, and is now $9.19 after a 20% price cut.
Fashion deals
Fall and winter are the seasons where you want to show off your cold-weather wardrobe. On Cyber Monday, look out for hot deals on all apparel. Everything from jackets, sweaters and hoodies to boots, pants and vests will see significant price drops.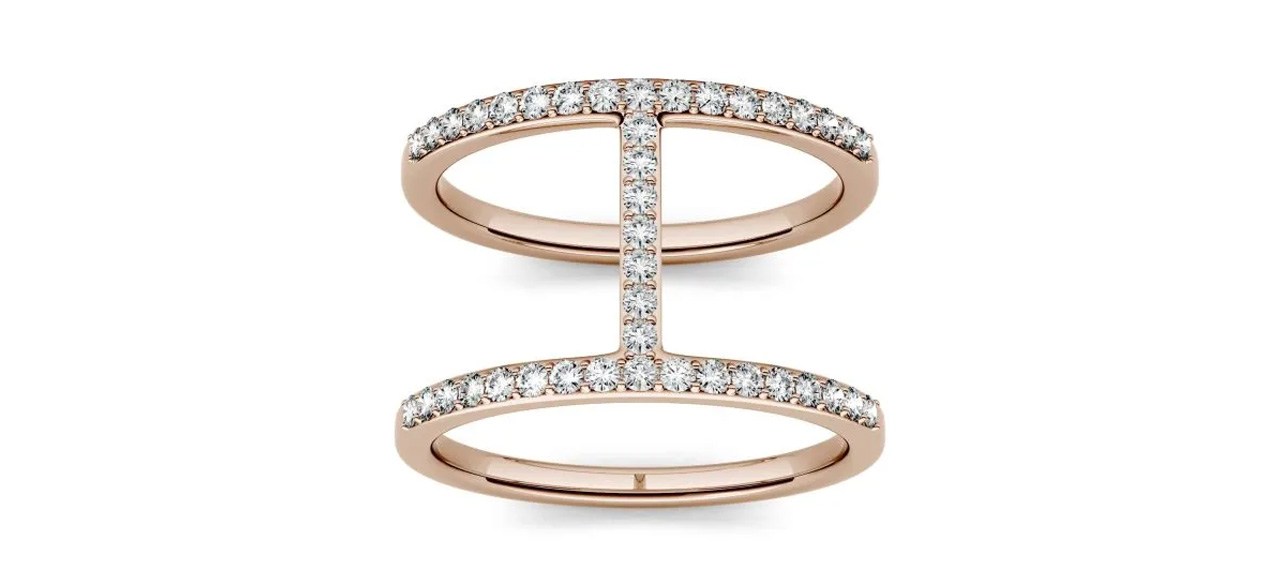 55% OFF
This double-band geometric fashion ring is made with 14-carat rose gold and exudes elegance. The size is 5.0 or 6.0, the average band width is 15.37 millimeters, and the setting height is 2 millimeters. It's a customer favorite thanks to its unique shape and sparkly look that goes great with many outfits. This ring costs $1,099 and is down a whopping 55% and is available for $499.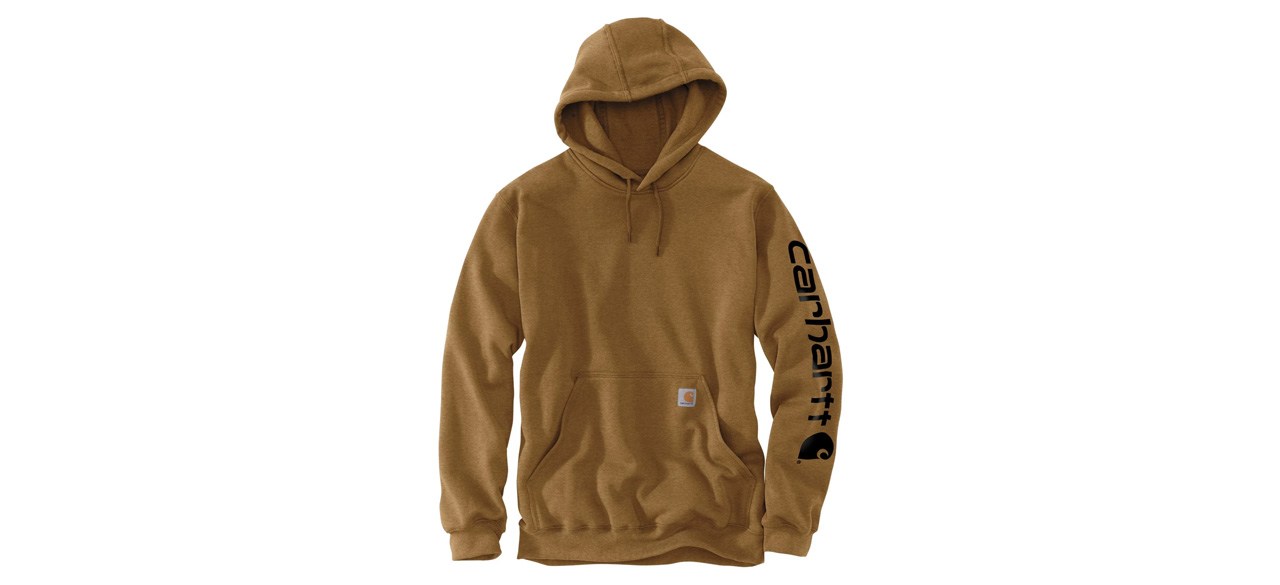 25% OFF
This lightweight sweatshirt is made with quality, breathable fabrics that make it suitable for wearing all year long. It has a sewn-on Carhartt logo and patch, a front hand-warmer pocket, and an attached hood for extra protection against the wind. Select styles and colors are on sale for 25% off, ranging from $41.24 to $59.99.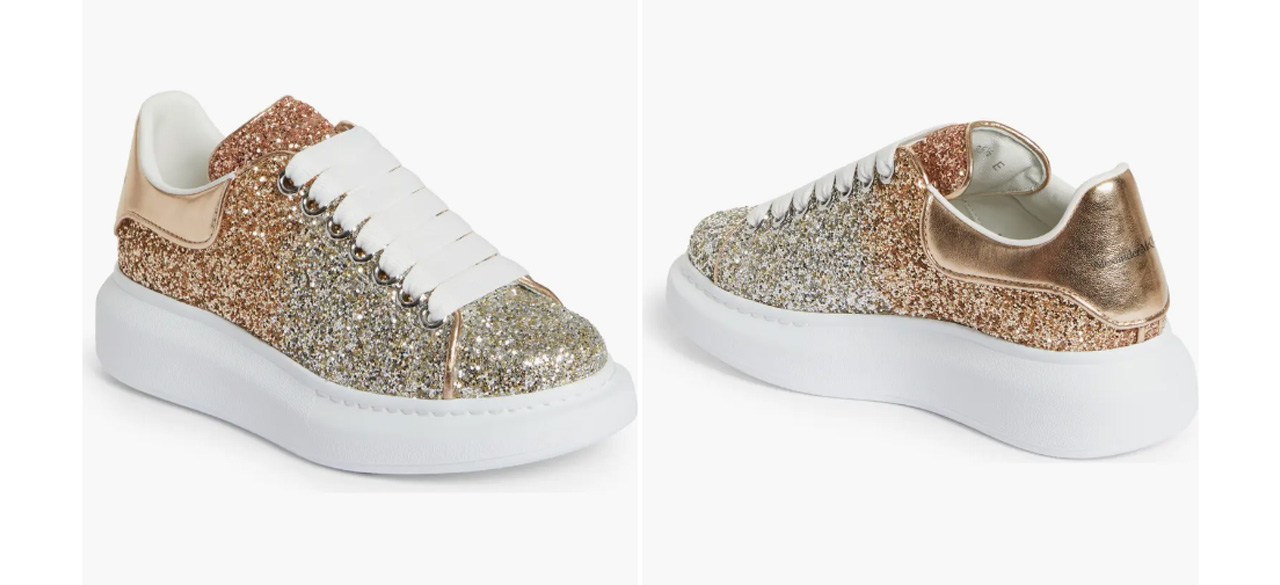 40% OFF
These bombastic sneakers are sure to catch the eyes of everybody whenever you enter a room. They have a rose-gold accent at the counter and trimming the lacing cage for a regal look. They have a leopard-pattern debossed sole and a synthetic upper with leather lining for superior durability. These shoes are pricey at $790, but you snag them at $474 after 40% discount.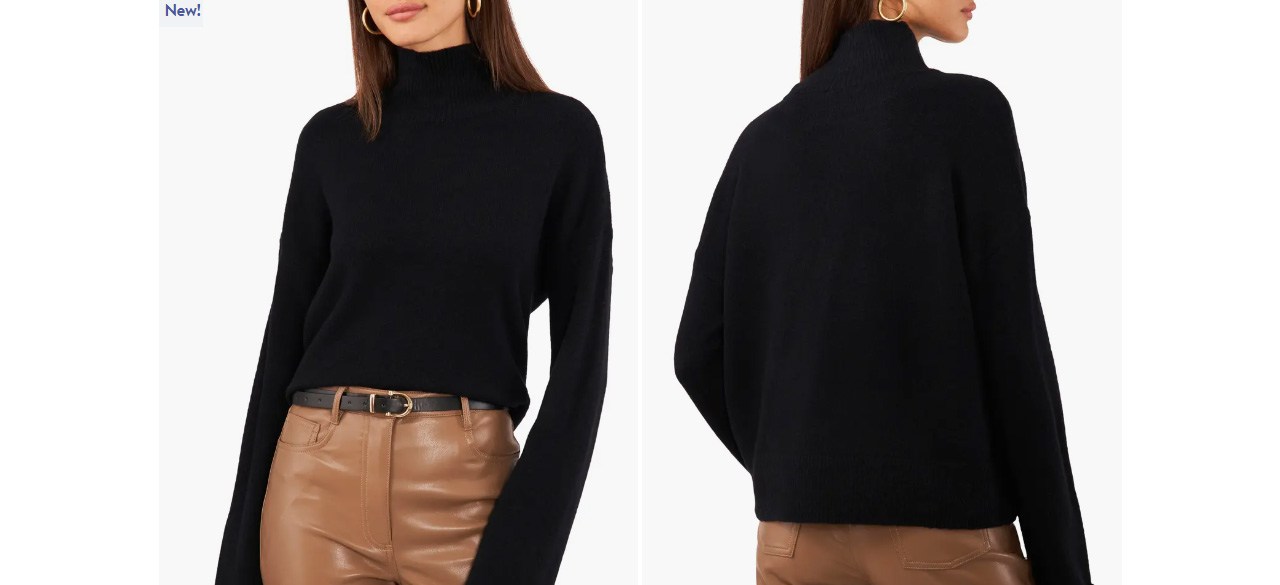 49% OFF
Now that cold weather has hit many parts of the country, you'll want to do your best to stay warm when you go out. For that reason, we recommend checking out this elegant turtleneck sweater. It has long sleeves and dropped shoulders for a flattering look and ribbed cuffs and hem for a comfortable fit. Save 49% on this sweater after a price drop from $79 to $39.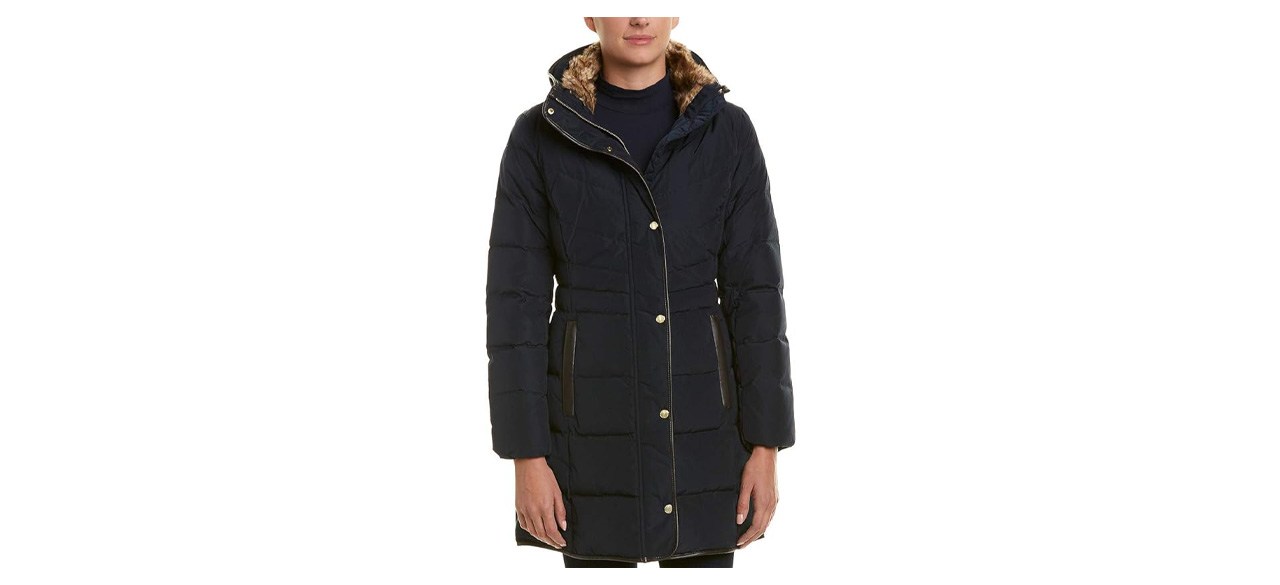 54% OFF
This jacket is as stylish as it is warm and has a flattering mid-length design that's perfect for fall and winter wear. It has a faux fur inner collar, a hidden stowaway hood and dual zipper pockets for keeping small personal items on hand. Plus, it's fully lined for maximum heat retention and is machine-washable. It usually costs $275, but on Cyber Monday the price has dropped by 54% to $125.99.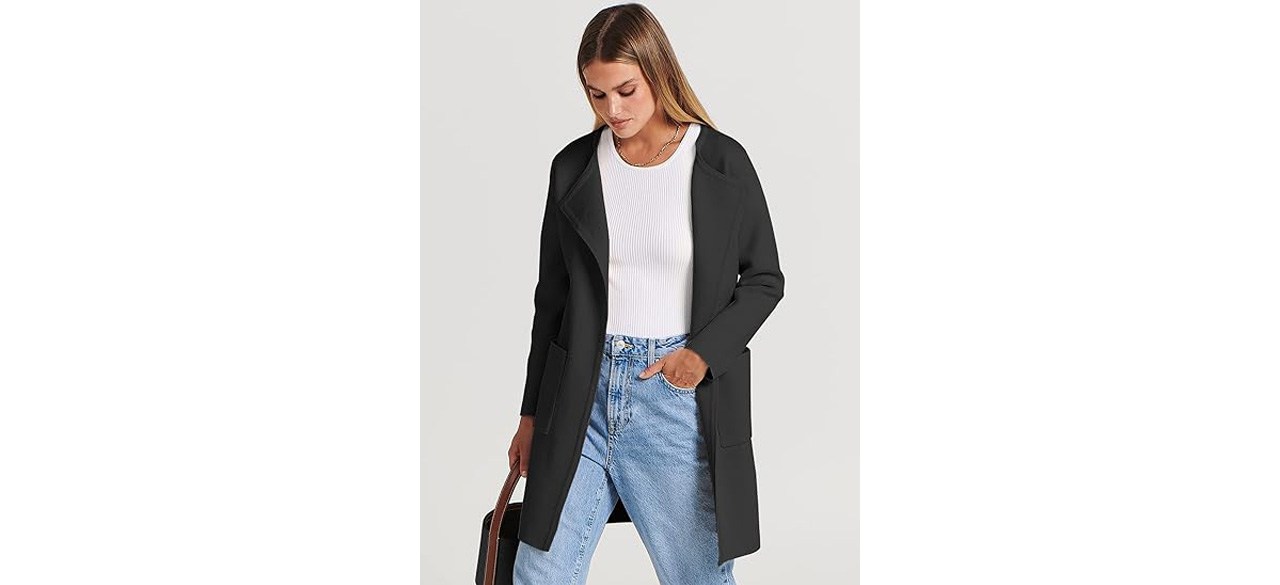 44% OFF
A classy sweater jacket is perfect for casual and business attire during the fall, making this open-front knit cardigan an excellent buy. It's made from a blend of three fabrics for a soft, premium feel and has a lapel neckline for a flattering look. Plus, it has dual hand pockets and is available in 24 colors. It costs $89 but the Cyber Monday sale has it discounted by 44% for a $49.99 deal.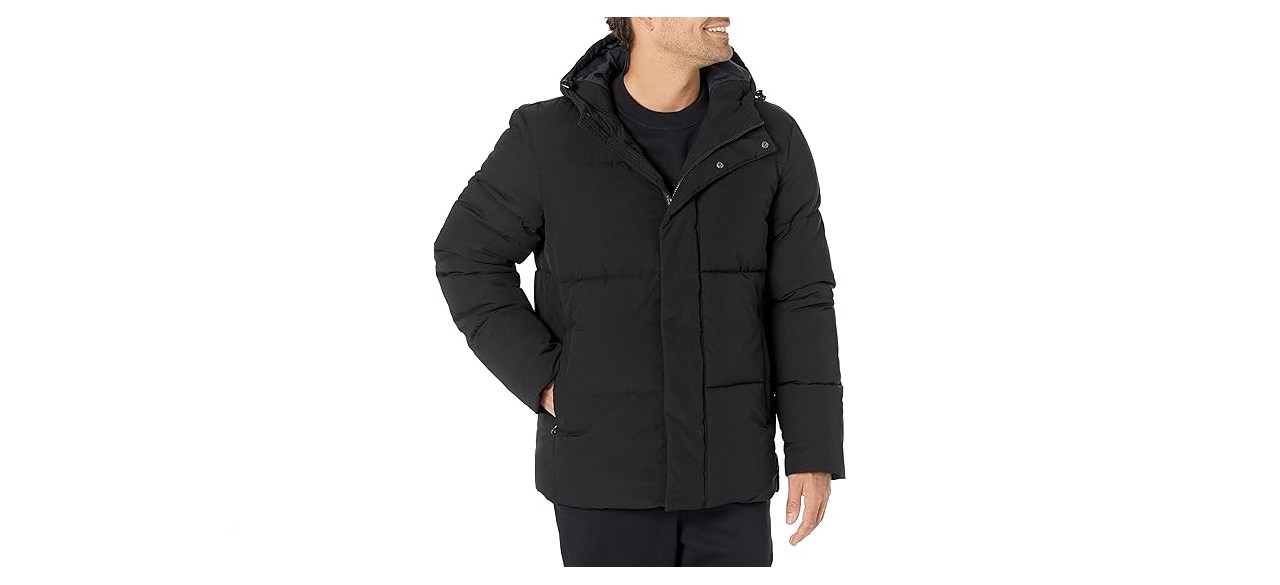 40% OFF
This hooded puffer jacket is excellent for keeping warm during the winter and cool days in the spring and fall. It offers a comfortable, relaxed fit through the shoulders for improved flexibility, and the fully lined and insulated interior keeps you warm even on the coldest days. It has a full-length front zipper and storm flap with snap closures.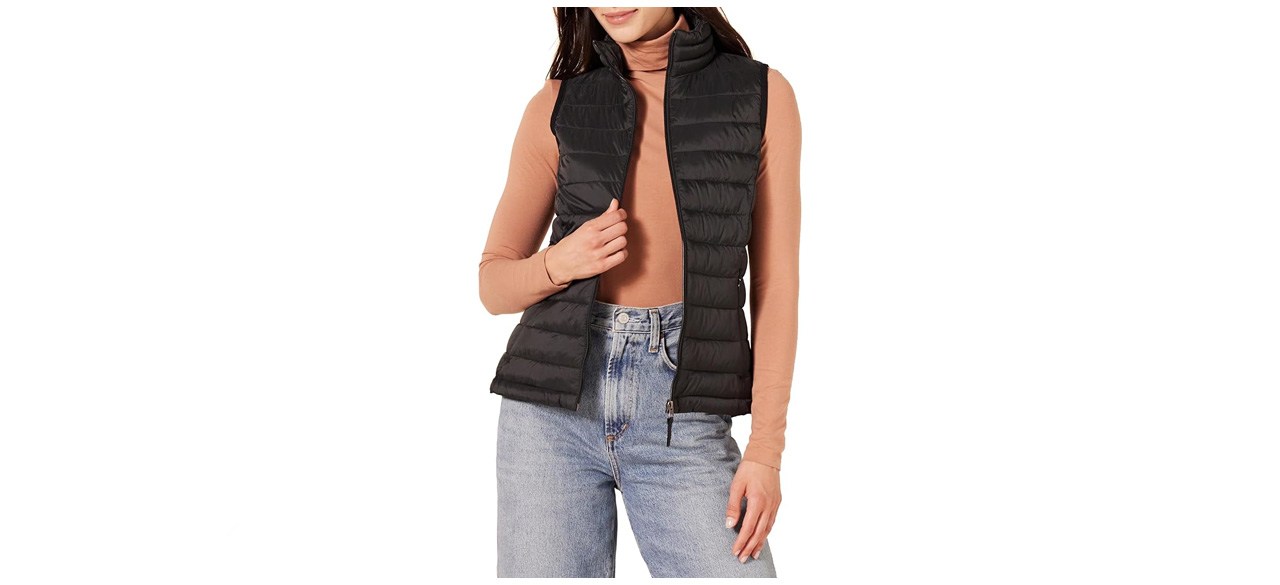 27% OFF
This vest is as fashionable as it is functional, keeping you warm on mildly cool days. It offers a snug fit but is still comfortable through the chest, waist and hips, and the plain weave shell fabric is water-resistant, making it suitable for snowy or rainy days.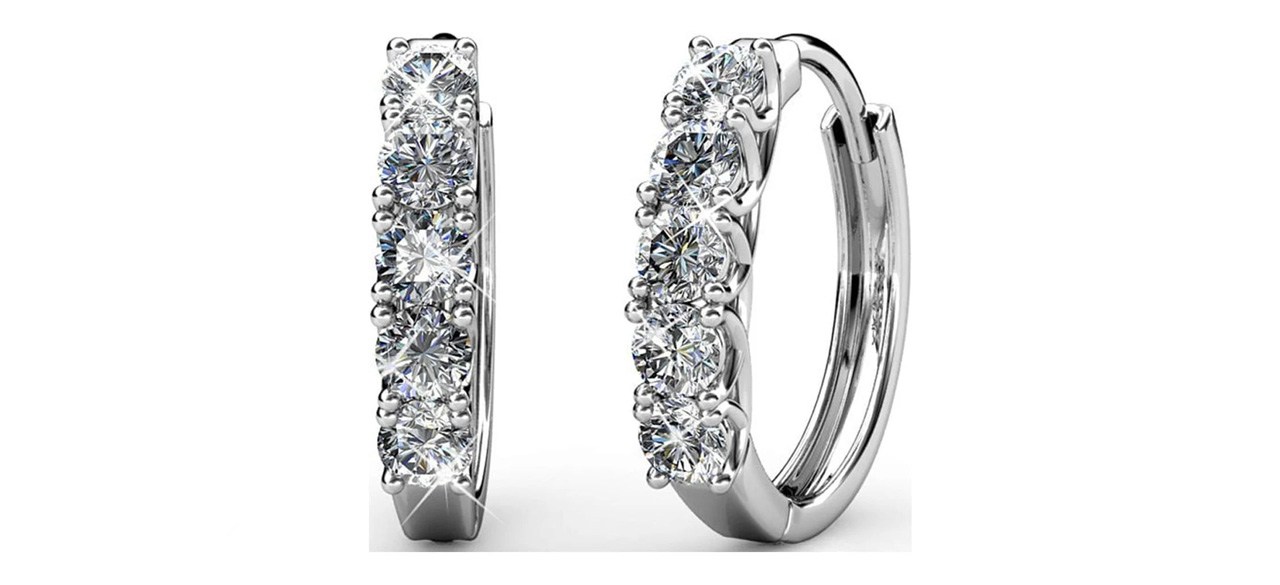 88% OFF
These 18-carat white gold plated hoop earrings feature 10 pieces of dazzling Swarovski crystals, each measuring 2.7 millimeters, and have a latch-back design for a comfortable and secure fit. They don't contain any lead or nickel, making them hypoallergenic and safe for sensitive ears.
Holiday deals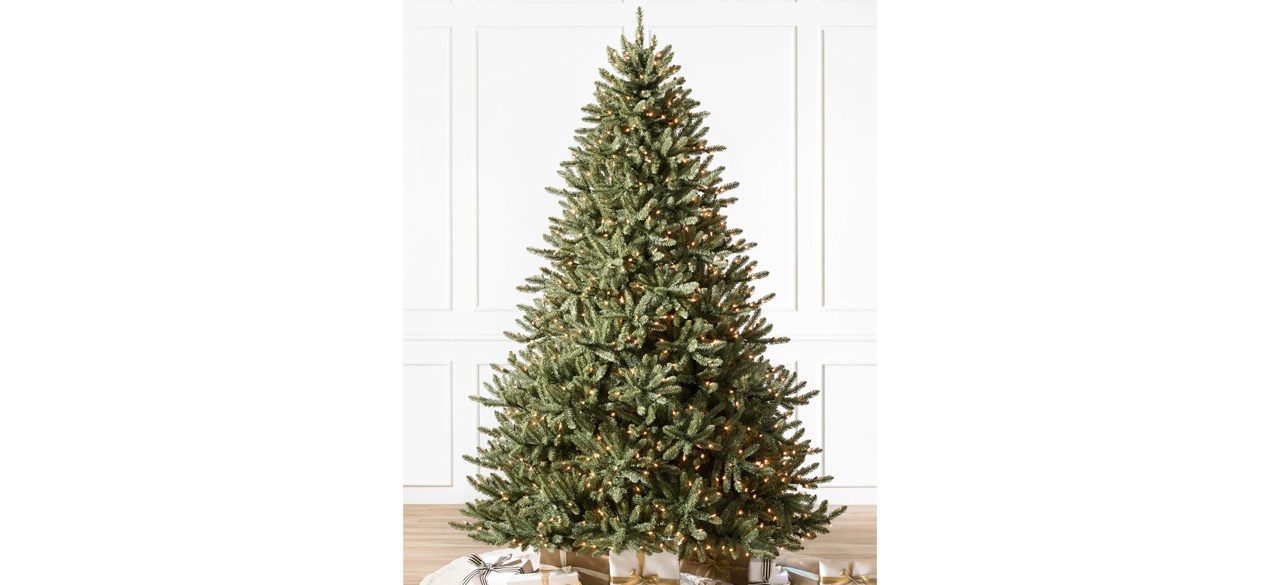 45% OFF
Made with 100% needle foliage, this artificial tree has a full look and is available in several sizes and lighting options. The pre-lit models have an EasyPlug system where the light connections are located within the trunk, so all you need to do is plug it into the wall. You can get this spruce tree at 45% off for $549, after a price markdown from $999.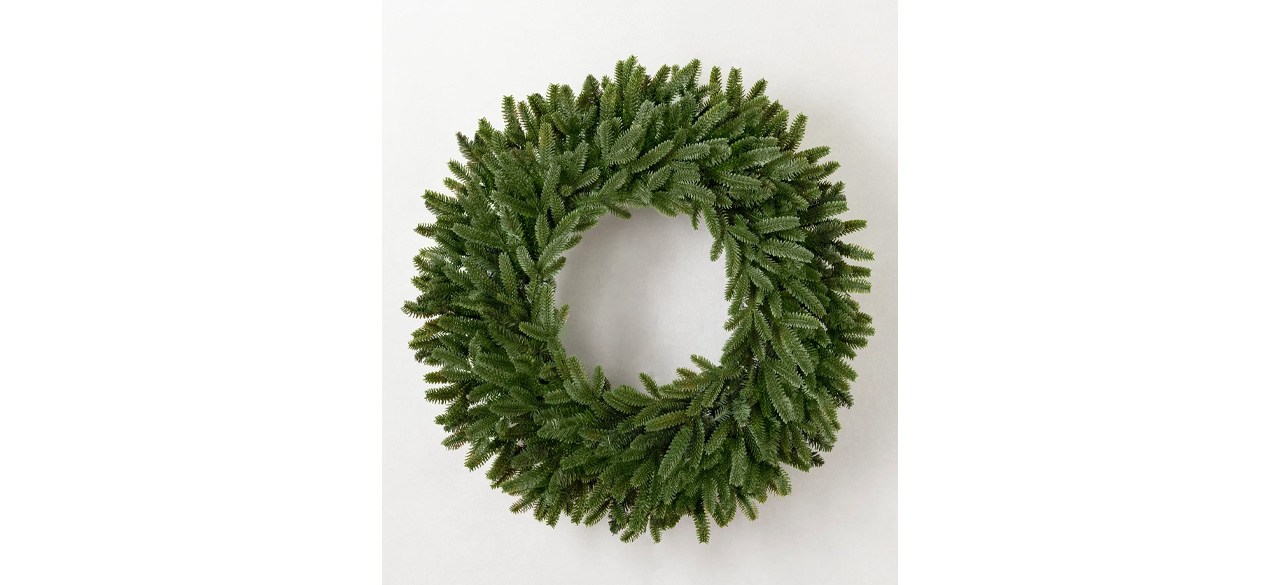 25% OFF
The holidays just wouldn't be the same for many without a wreath hanging on the front door. This wreath is crafted from rafted from the same needles as some Balsam Hill trees, making it perfect for a complementary decoration. Plus, it's available in unlit or pre-lit options with clear traditional lights or battery-operated LED lights. It's normally sold for $119, but it's on sale now for $89, so you'll save 25%.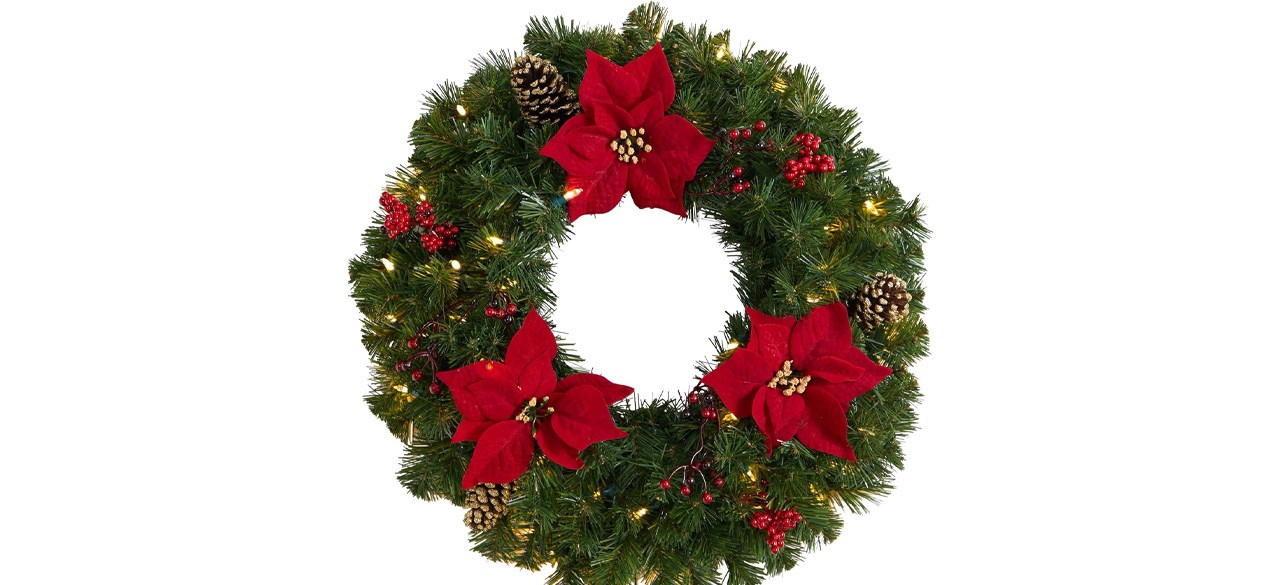 37% OFF
This decorative wreath is crafted from pine foliage in a palette of seasonal evergreens that's accented throughout with faux pinecones, berries and poinsettias, giving it a realistic look. It's 24 inches in diameter and comes pre-strung with 50 LED lights. Normally $102.99, this wreath is on sale for 37% off, so you can buy it for $64.66.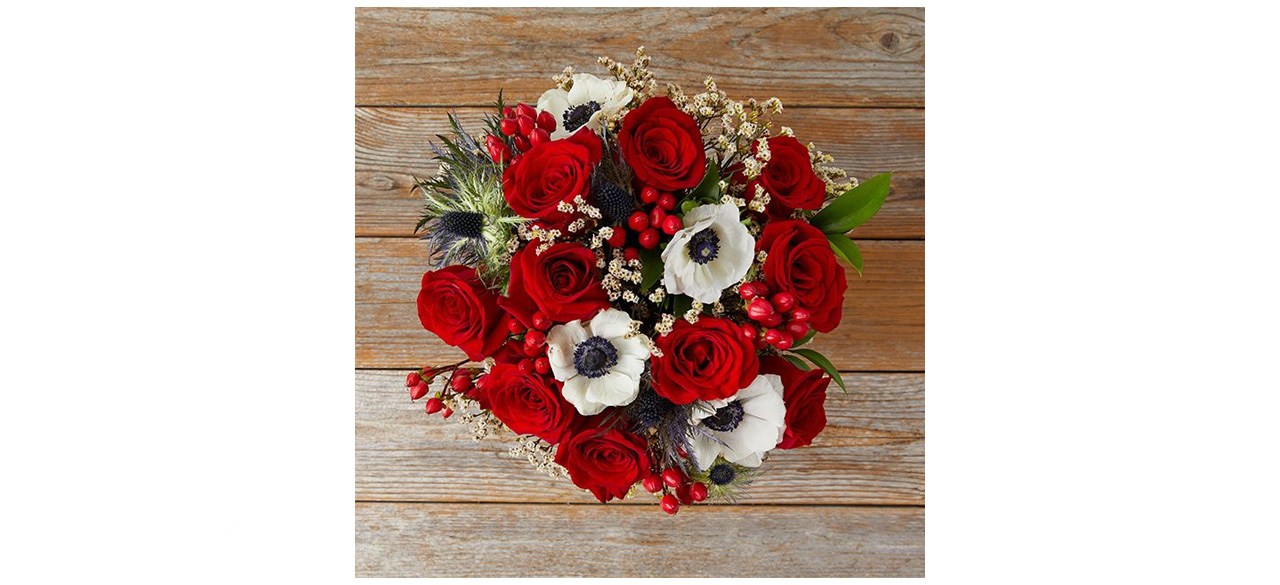 30% OFF
This decoration is perfect for adorning your home during the holidays and red roses and white anemone complemented by pina colada Limonium. It comes fresh in a recyclable box and may still be in bud, which prolongs its shelf life, meaning it'll last longer.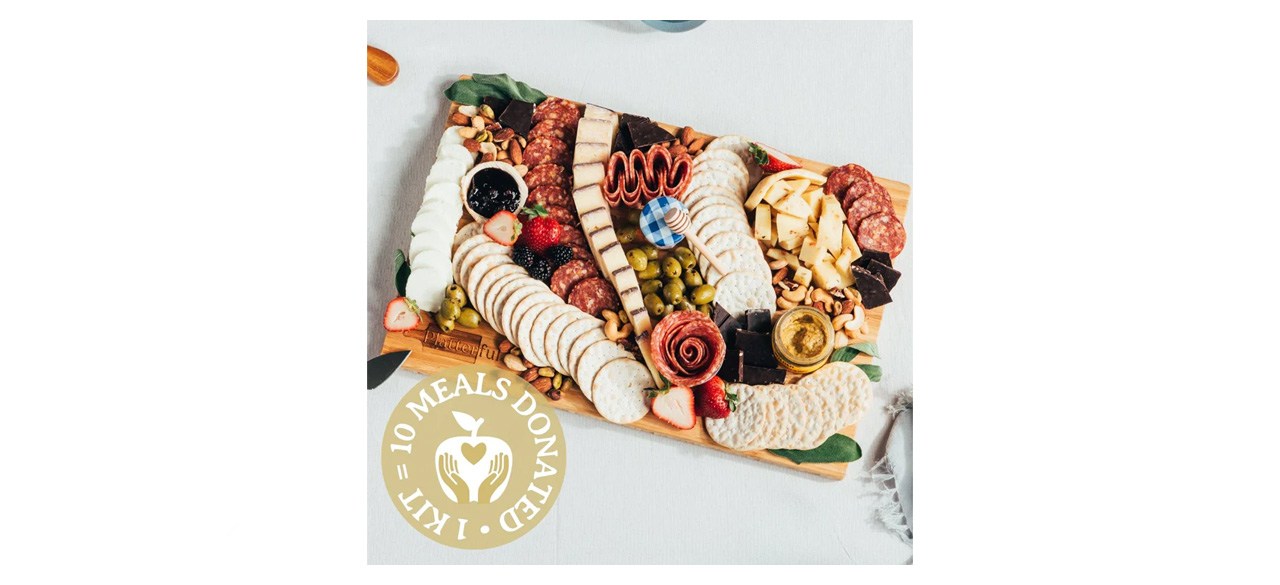 FREE KIT
This charcuterie kit is excellent for parties and is delivered to your door monthly with a subscription. It consists of delicious cheeses, meats, cracker packs, spreadables and accompaniments such as dried fruits, olives, candied nuts, chocolate and more. If you sign up for a monthly subscription, you'll save 13% on every board, and you'll receive a free kit if you sign up for a 6-month subscription.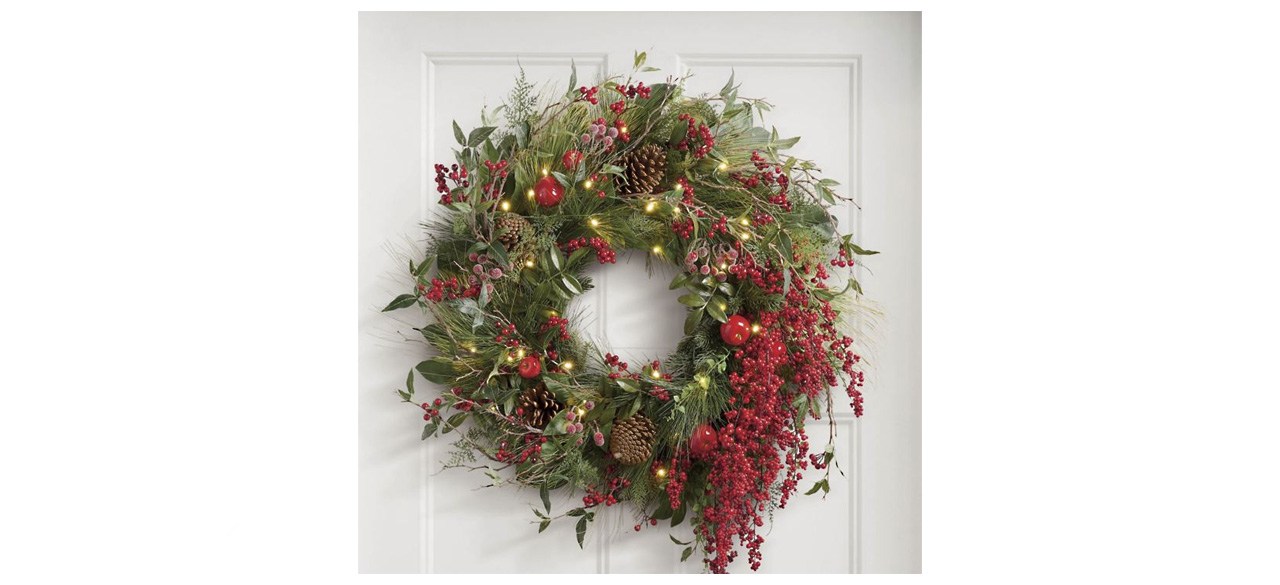 SOLD OUT
This wreath consists of faux greens and bright red berries for a look that stands out and comes pre-lit with 50 warm lights. It has a built-in timer and is suitable for indoor and outdoor decoration. It's built in a grapevine base has a metal loop for hanging, and features a three-way power switch and a six-hour timer option
Kids Fashion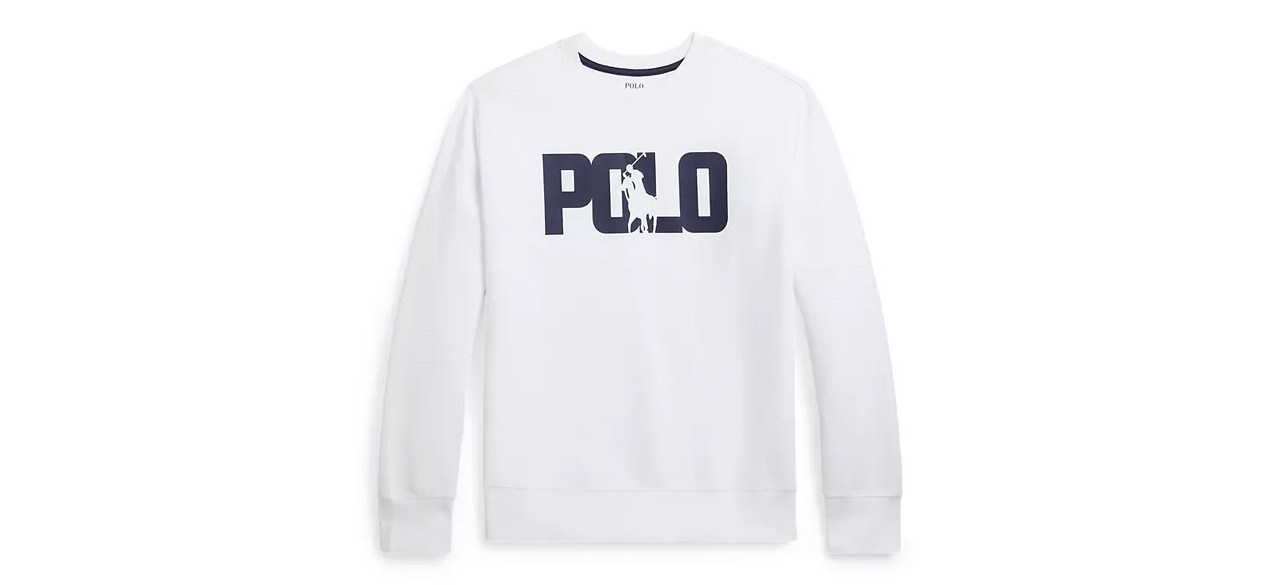 48% OFF
Polo Ralph Lauren is one of the most recognizable fashion brands, and this sweatshirt keeps kids warm while having them look sensational. It has long sleeves with ribbed cuffs, the iconic Polo Ralph Lauren logo across the front and is made from a soft cotton blend. Marked down from $75 to $38.99, you'll score 48% savings on this fashionable sweater.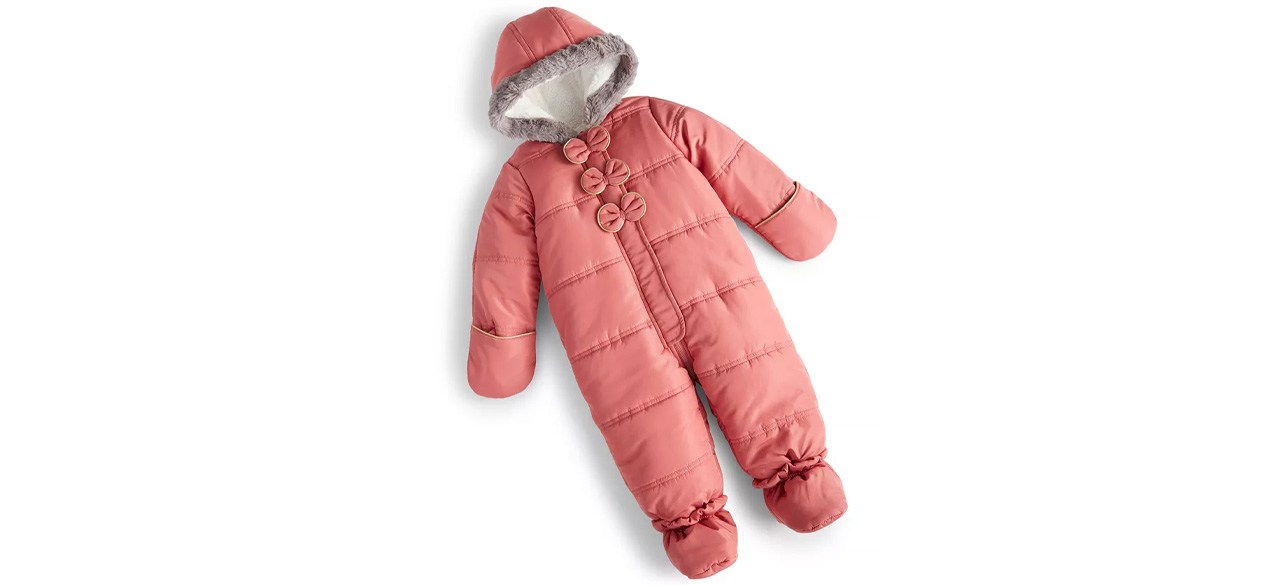 60% OFF
This winter suit is made from high-quality fabrics and has a faux-sherpa lining for keeping your little one warm at all times. It has three bows down the front for a cute look, an attached hood with a faux fur trim for extra wind protection and attached mitten cuffs. Plus, it has detachable booties. At 60% off, this snowsuit has had it's price reduced from $60 to just $17.99 for Cyber Monday.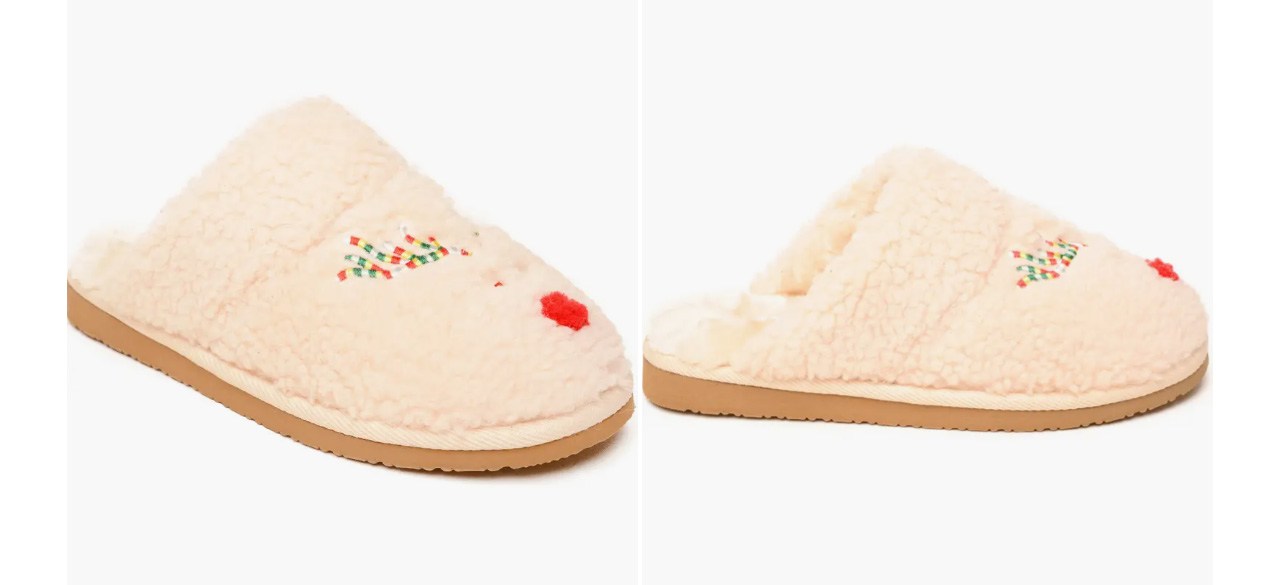 49% OFF
Not only are these fuzzy slippers excellent for keeping your kids' feet and toes warm and cozy during the winter, but they're laden with reindeer designs for a holiday touch and feel. They have a textile upper for long-lasting durability and a rubber sole for improved traction so they won't skip and slide as they walk or run. They're usually sold for $39.95, but with a 49% discount you can buy them for $19.99.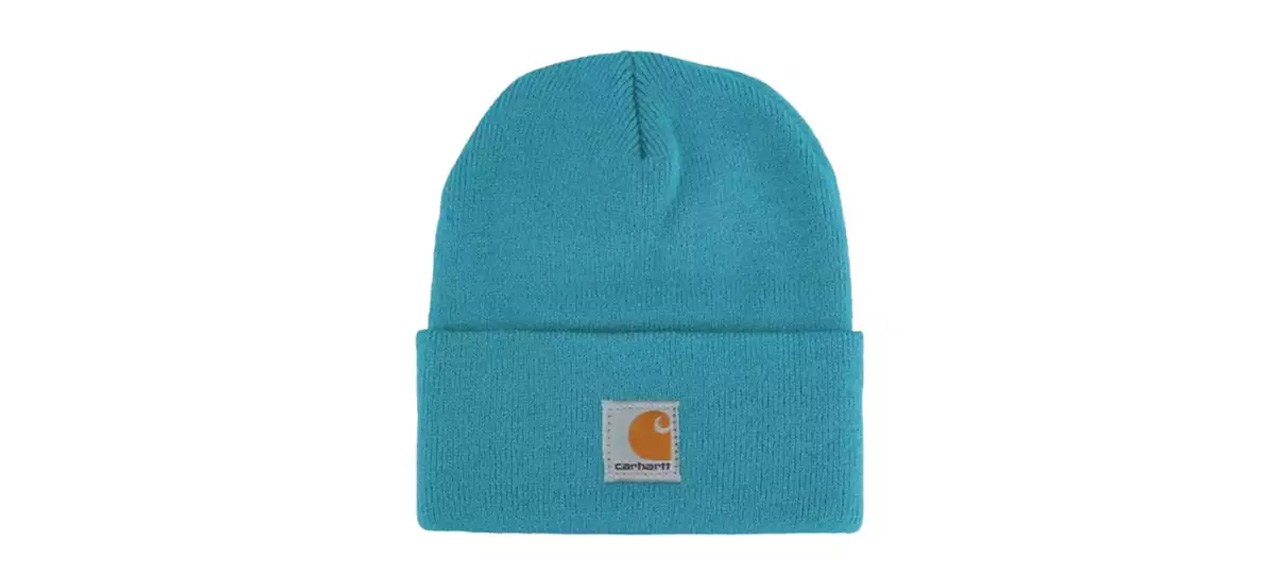 33% OFF
Your child can keep their head and ears warm whether they're playing at school, in the yard or tagging along on errands with parents. It's made with stretchy fabric for a custom fit and has a trademark Carhartt logo sewn on the front, a stretchable knit rib, and a fold-up cuff for a stylish look. Select styles are onsale for 33% off, with prices ranging from $7.99 to $14.99.
Toys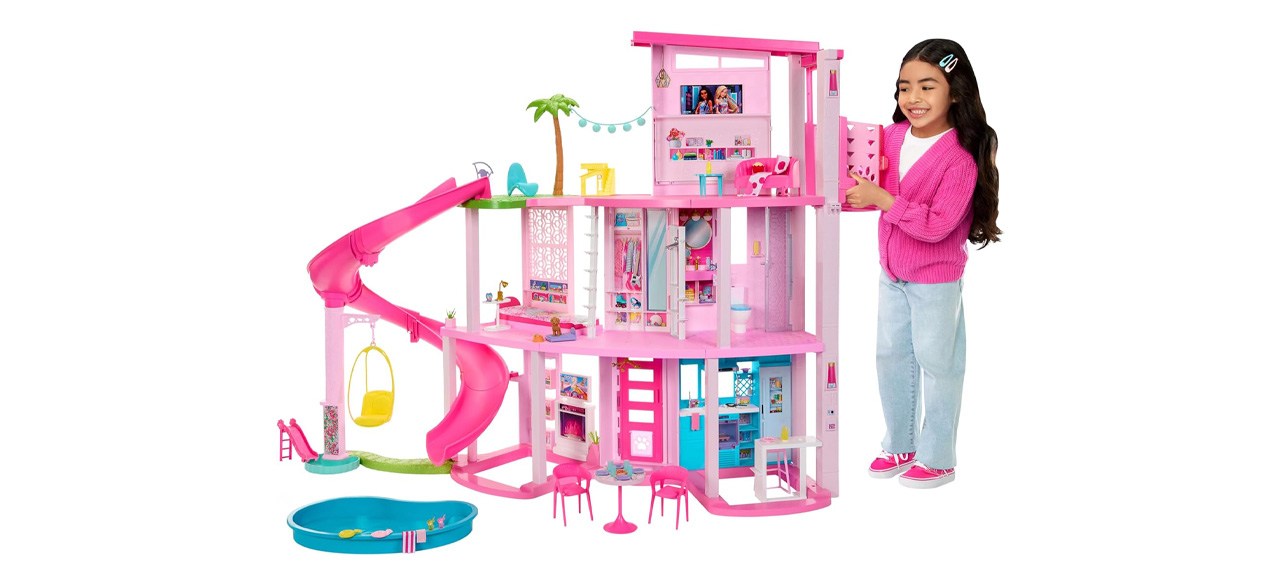 30% OFF
This dollhouse is perfect for Barbie and her friends to enjoy a day in the sun relaxing by the pool. It has an open design and over 75 storytelling pieces and features several play areas, including a kitchen, living room, dining room, bedroom, bathroom, closet, bonus room, balcony, pool and a big slide. Down from $199 to $139, you'll save 30% on this dollhouse during Cyber Monday.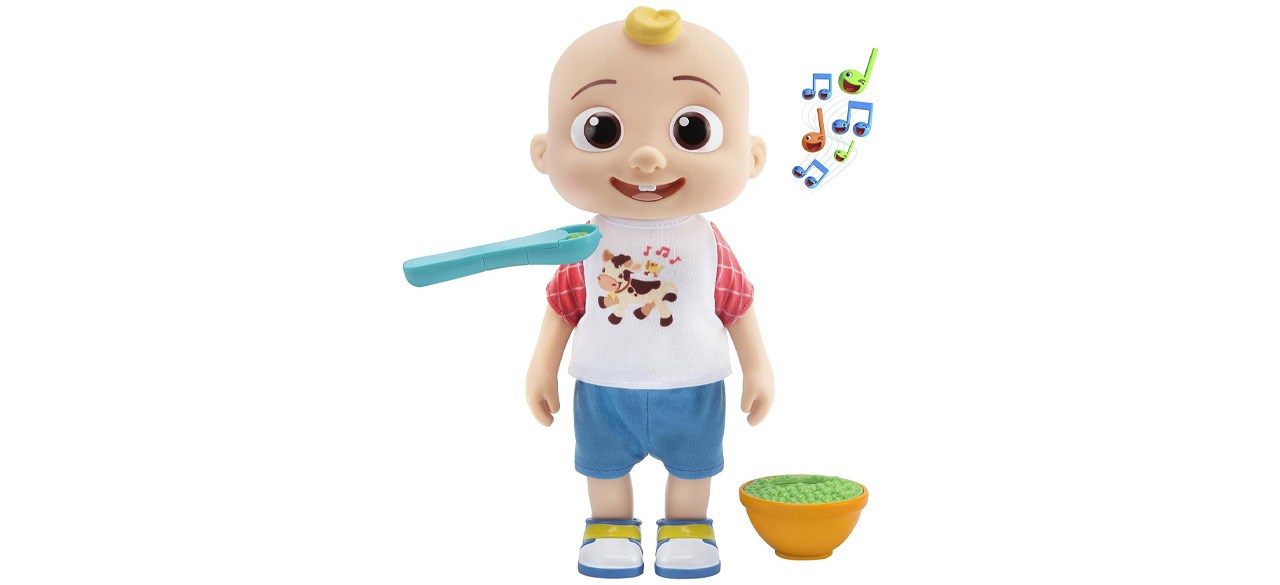 24% OFF
If you have a kid with good nurturing instincts, they'll love this "Cocomelon" interactive JJ doll. Kids can feed JJ and press on their stomach to activate sounds and listen to fun songs like Yes Yes Vegetables. JJ wears a baby cow and baby chick on his shirt, and when hungry, the peas disappear from the spoon. It was $32.99 and is now just $25.22 for a 24% discount.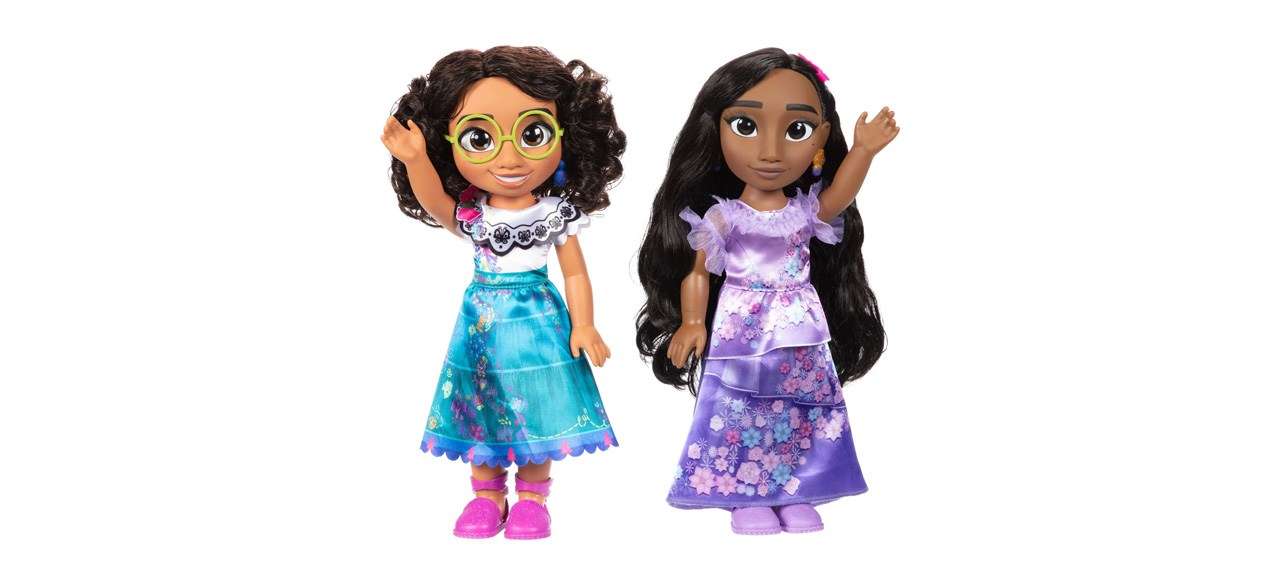 65% OFF
This doll set makes for an excellent toddler gift set and features Mirabel and Isabela singing sisters from the hit Disney movie Encanto. It comes with glasses, pom-pom earrings, and espadrille shoes to complete Mirabel's signature look, and a flower hairclip, delicate earrings and espadrille shoes to complete Isabela's look.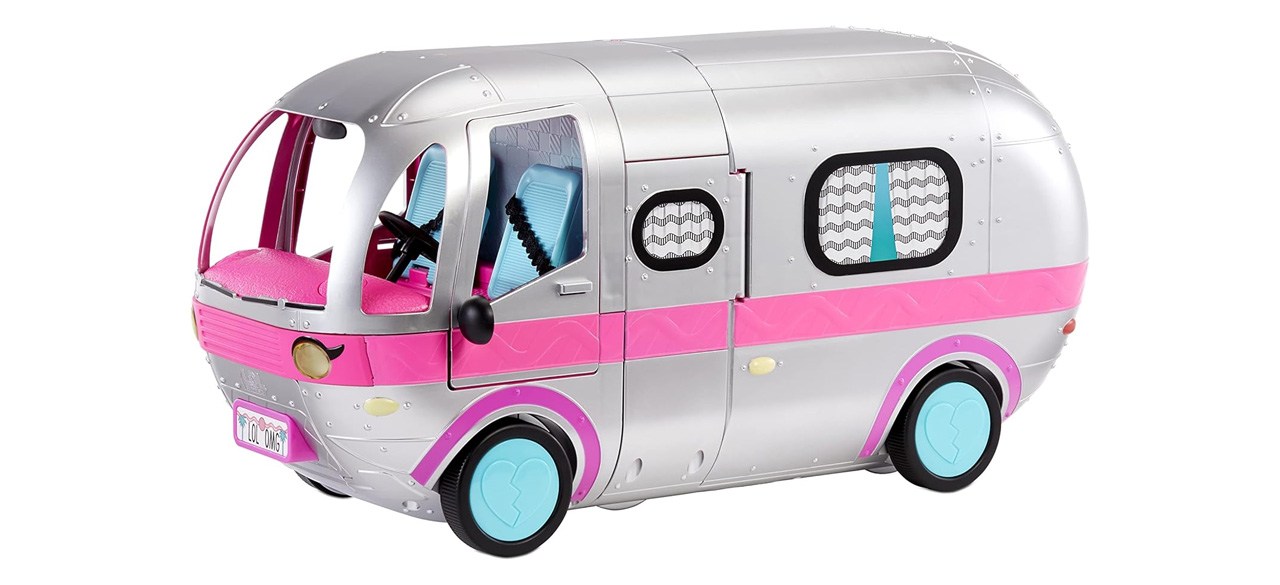 5% OFF
This playset features a camper that extends up to 2 feet tall and 3 feet wide with 10 places for the LOL dolls to hang out. The metallic silver color and pin k details give it a flashy look and there are several play accessories including a DJ booth, cafe, bunk beds, a fashion runway, vanity room with mirrors and opening drawers.
Construction toys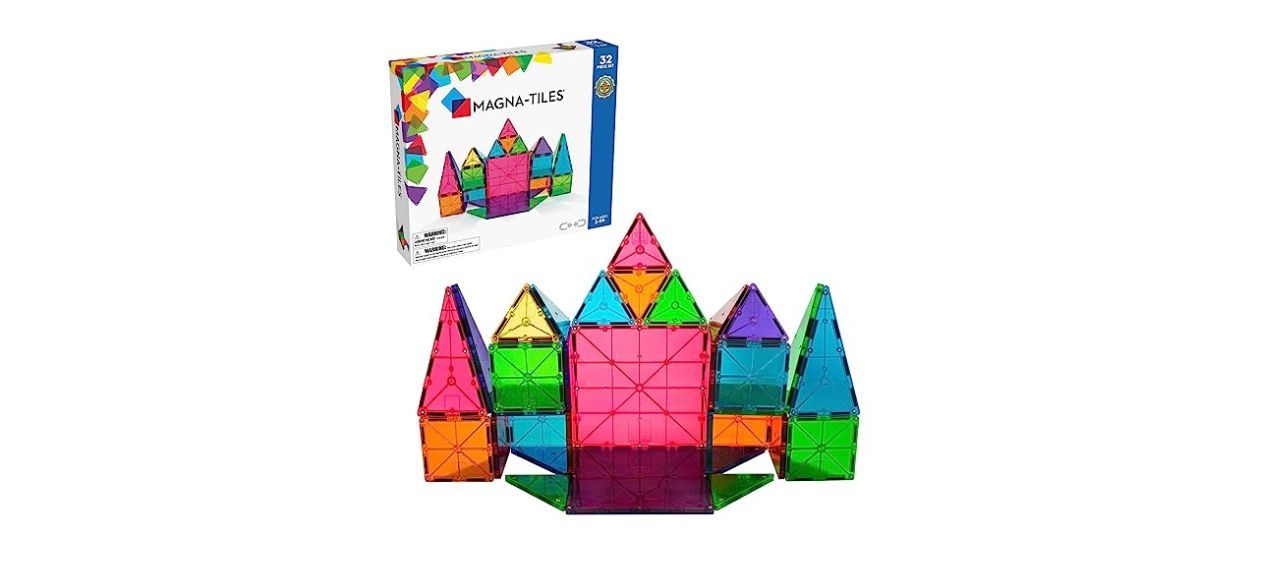 30% OFF
A must-have STEM toy, this 100-piece construction set features geometric shapes in many colors and is a terrific way for kids to learn and develop fine motor skills, bilateral coordination and cognitive skills. The shapes click together with the help of magnets and allow them to build just about any structure they can dream up. At 30% off, it's now $83.99, down from $119.99; at that price, it's worth buying two sets because one box is often not enough for serious builders.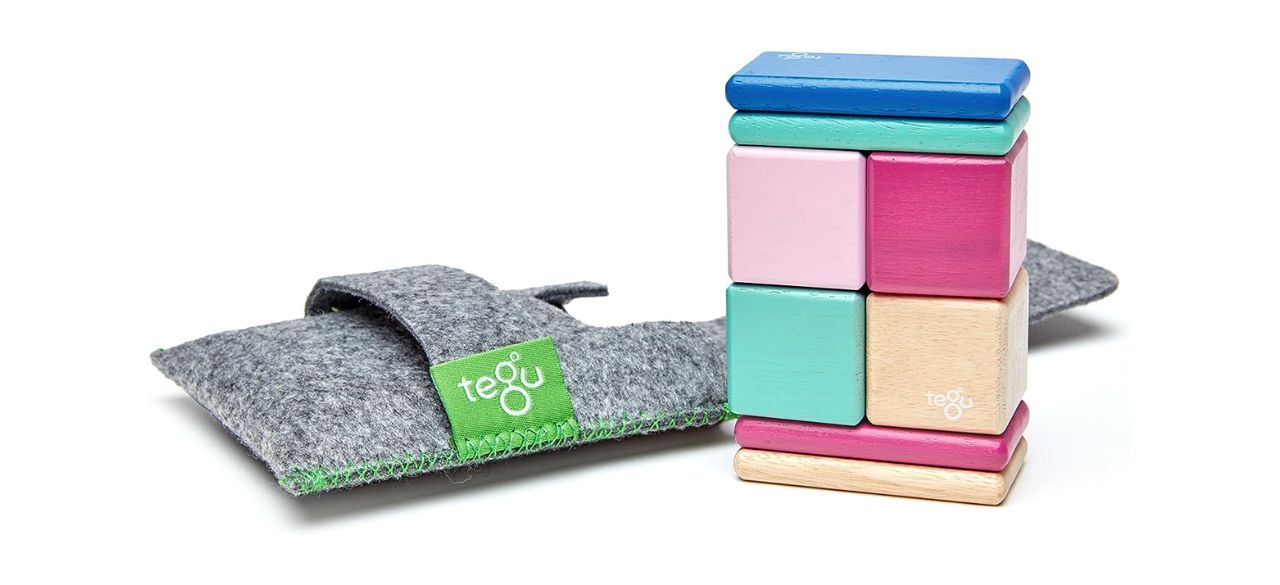 29% OFF
This set offers puzzle-like construction and features magnetic blocks and shapes for creative building that can help kids develop cognitive and fine motor skills. It's suitable for boys and girls, and the magnetic design allows for kids to build block towers in various ways. Originally priced at $34, it's now on sale for a 29% discount at $23.99.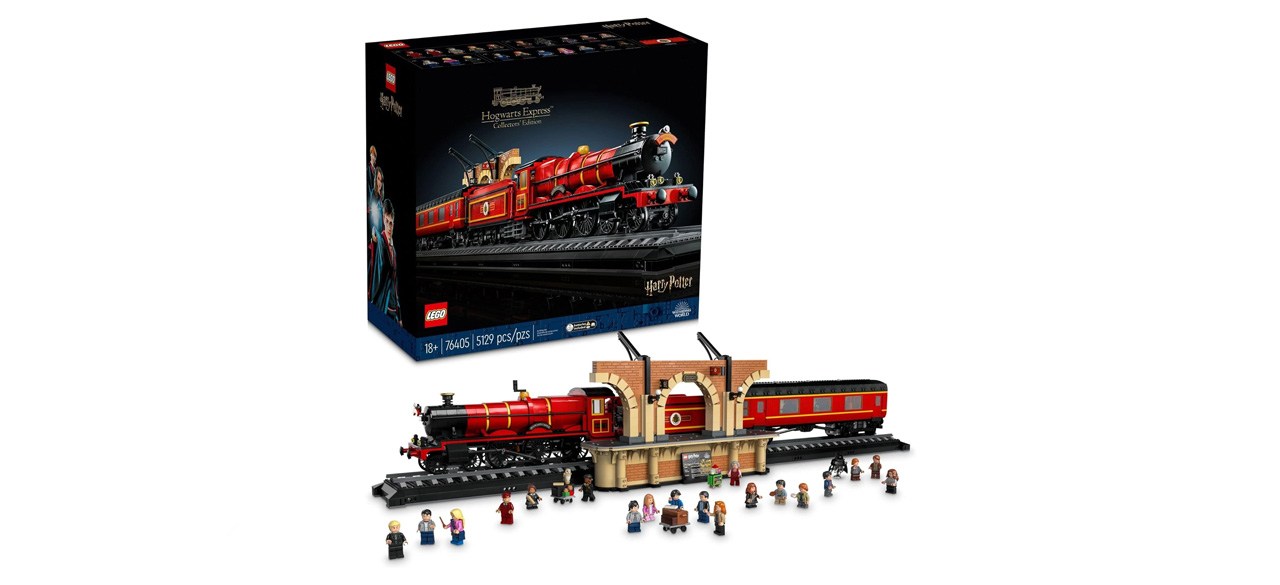 30% OFF
Recreate one of the most iconic vehicles of the whimsical wizard world of Harry Potter, the Hogwarts Express. It's a 1:32 scale collectors edition LEGO replica model of the Hogwarts Express train, and you can recreate three scenes from the films with the model steam train, the engine, the coal tender and a 3-room passenger carriage with lights.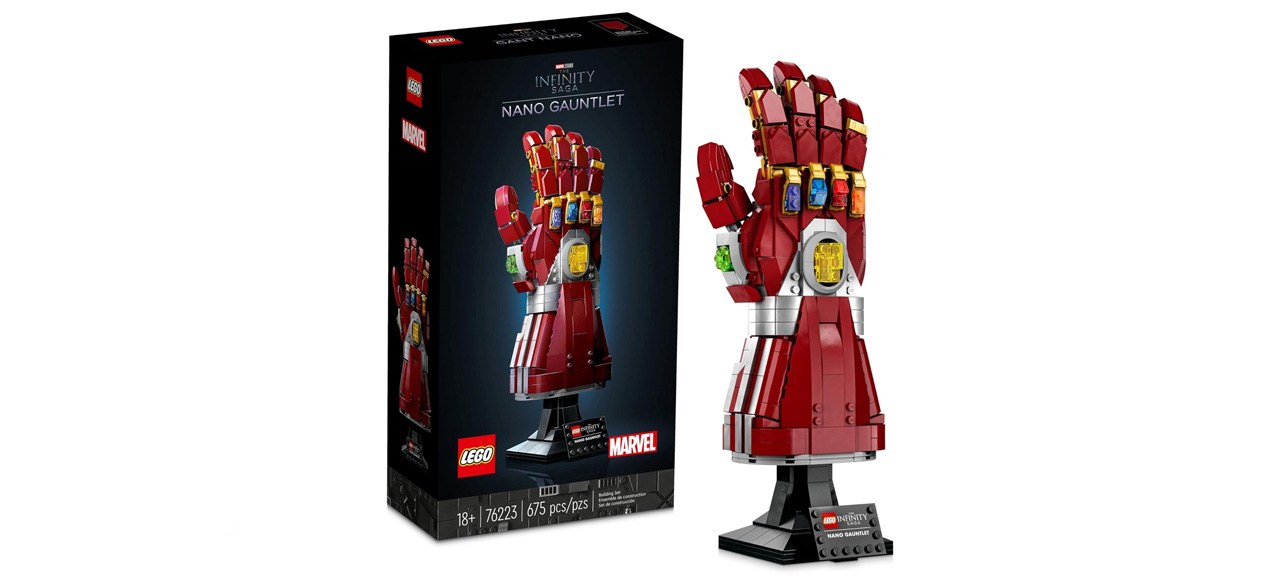 30% OFF
Fans of The Avengers Infinity War and Endgame movies will love this collectible Lego brick-built recreation of the Iron Man Nano Gauntlet, including six Infinity Stones, a stand and a descriptive tablet. It's excellent for displaying proudly in your home and consists of 680 pieces for you to put together.
Games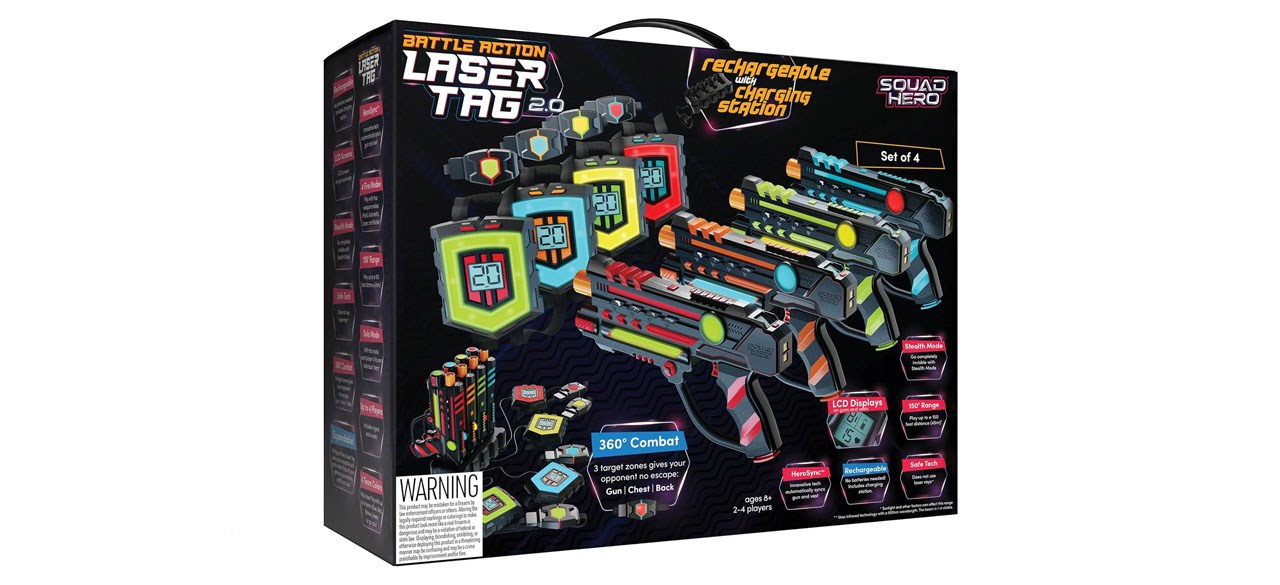 40% OFF
This comprehensive laser tag kit boasts several premium features, such as adjustable lives-per-game setting, stealth mode, team or solo mode, and a night flashlight. You can choose between four weapon modes, it has a 150-foot reach, and you can add unlimited guns and vests.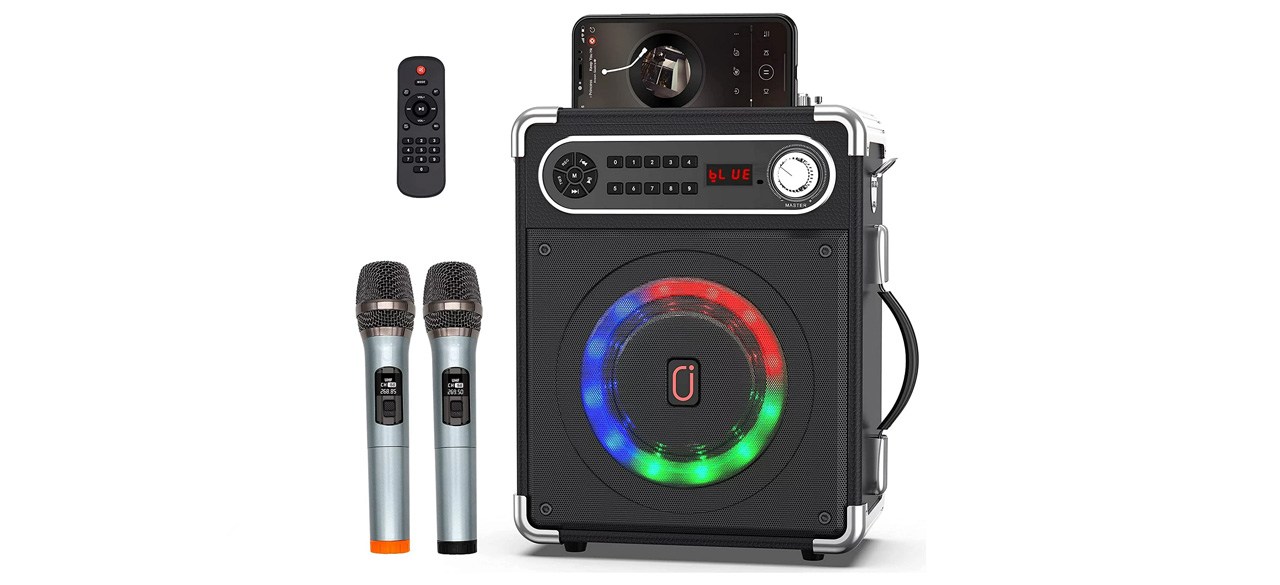 44% OFF
Karaoke makes the holidays fun, and if you enjoy singing, you'll love this Karaoke Bluetooth speaker system. Its portable design makes it suitable for various occasions, including picnics and backyard gatherings, and it includes two wireless microphones and DJ lights. Plus, it supports FM radio and delivers HD stereo sound quality.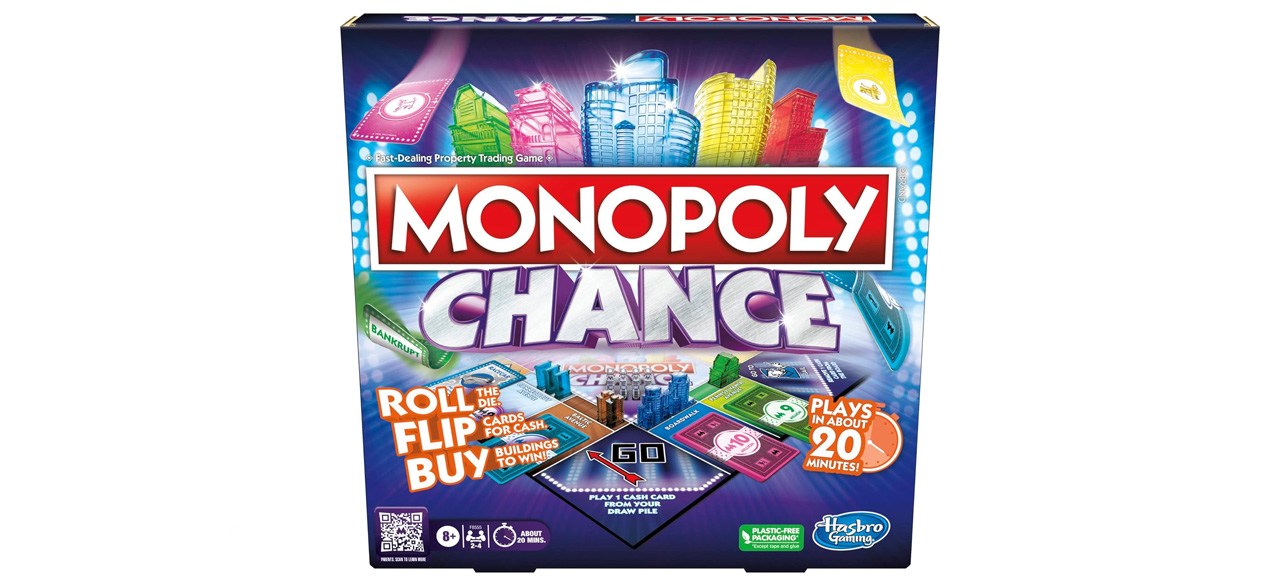 44% OFF
Monopoly Chane is a sped-up version of the traditional Monopoly board game and can be played in just 20 minutes. All players need to do to play is roll the die, flip cards for cash, strategically climb properties and buy buildings in a race to win. It's suitable for kids ages 8 and up.
Fitness deals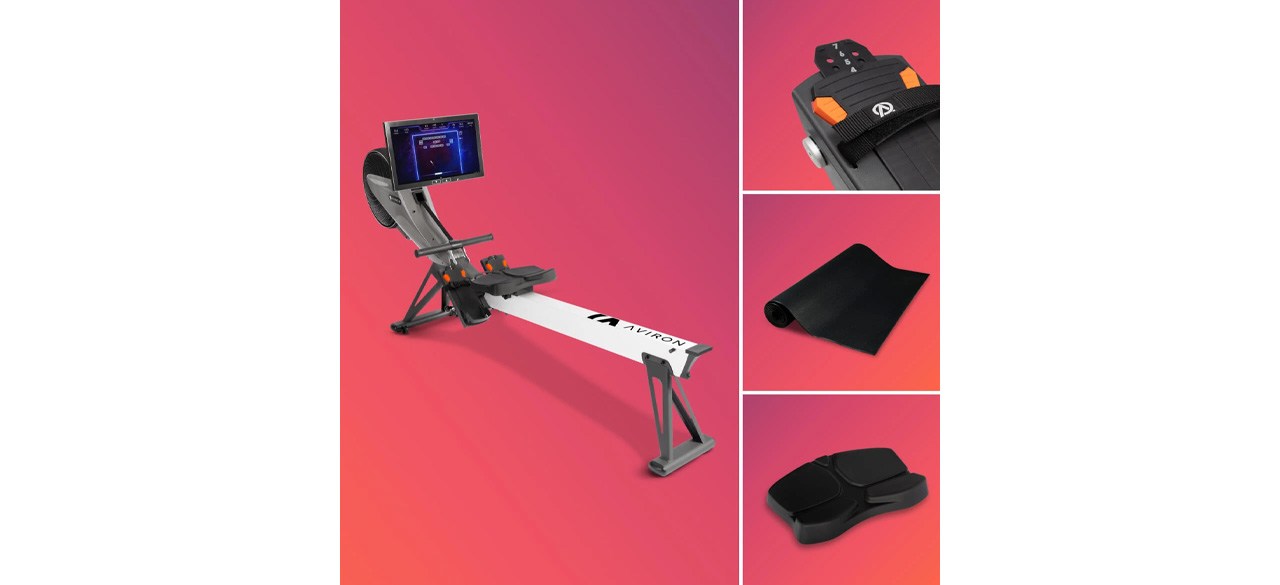 24% OFF
This new rowing machine delivers a great home strength and cardio workout in no time. It offers over 500 workouts to choose from in eight diverse categories and features a 22-inch HD display, dual speakers, a 2-megapixel camera, a rotating handlebar and 4GB of RAM. Down from $2,084 to $1,584, it's on sale at a 24% discount this Cyber Monday.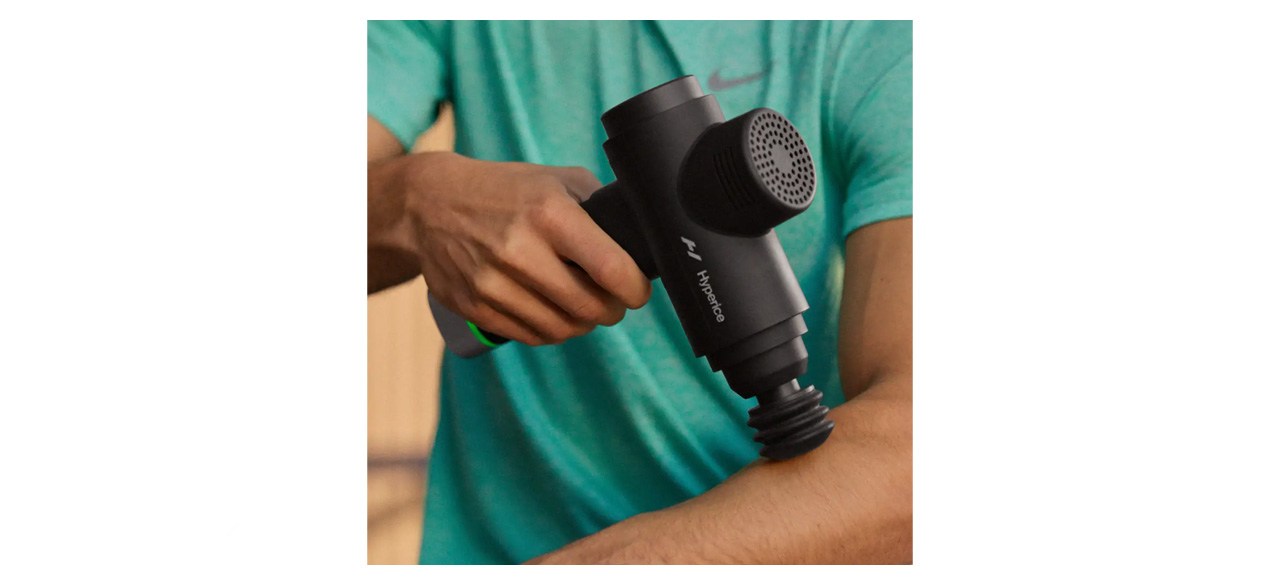 21% OFF
This massage gun provides deep tissue massaging and is effective at relieving sore muscles after a workout. It features five percussion settings and five attachments and connects to the Hyperice App, where you can get routines to follow for effective warmups and post-workout recovery and also track progress. Originally priced at $329, it's now $259, a 21% discount.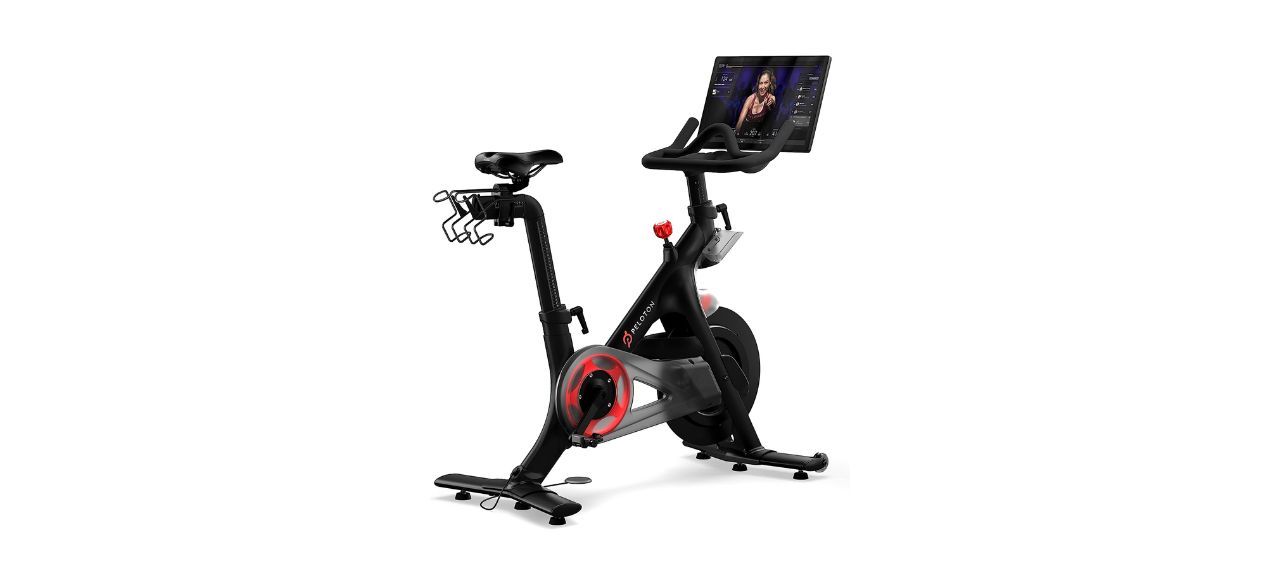 24% OFF
This bike is loaded with premium features and offers an outstanding home workout. It has a resistance knob for manual control, a two-channel rear-facing stereo speaker system, a large touchscreen, a USB port, a 3.5-millimeter headphone jack, Bluetooth 4.0 connectivity, a 5-megapixel front-facing camera, a built-in microphone and volume buttons. Down from $1,445 to $1,095, it's on sale at a 24% discount this Cyber Monday.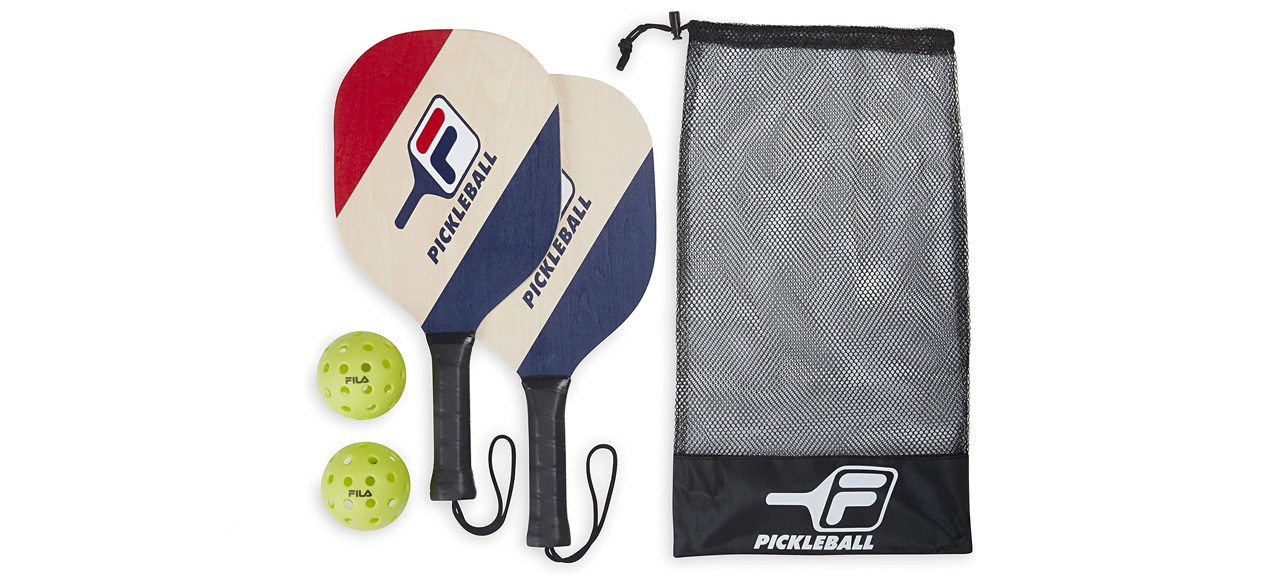 30% OFF
This set comes with everything you need to play pickleball and is a fantastic set for beginners or experienced players. It includes outdoor pickleball balls, paddles made with solid wood, and a mesh carrying bag. The paddles are durable and have comfortable grips, so they don't slip out of your hand as you play, and they have a prominent sweet spot. Originally priced at $26.99, it's now $18.89, which saves you 30%.
Parenting deals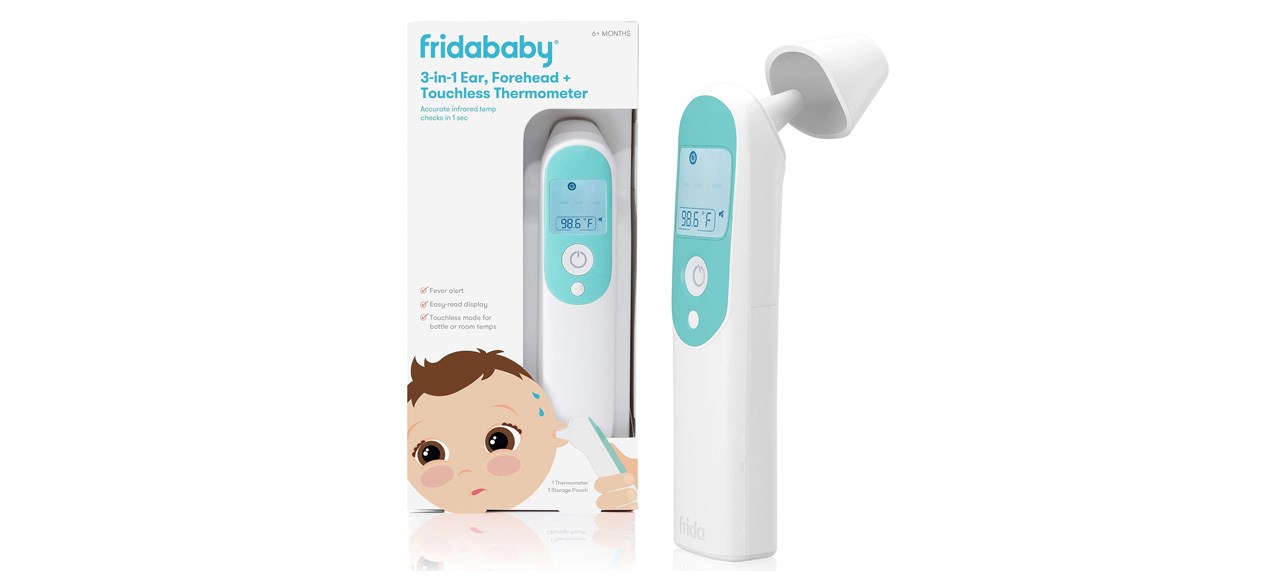 25% OFF
This thermometer can read temperatures in the ear and forehead, on children and adults, and offers touchless for taking room or bottle temperatures. It provides accurate infrared readings in one second and stores up to 40 previous readings.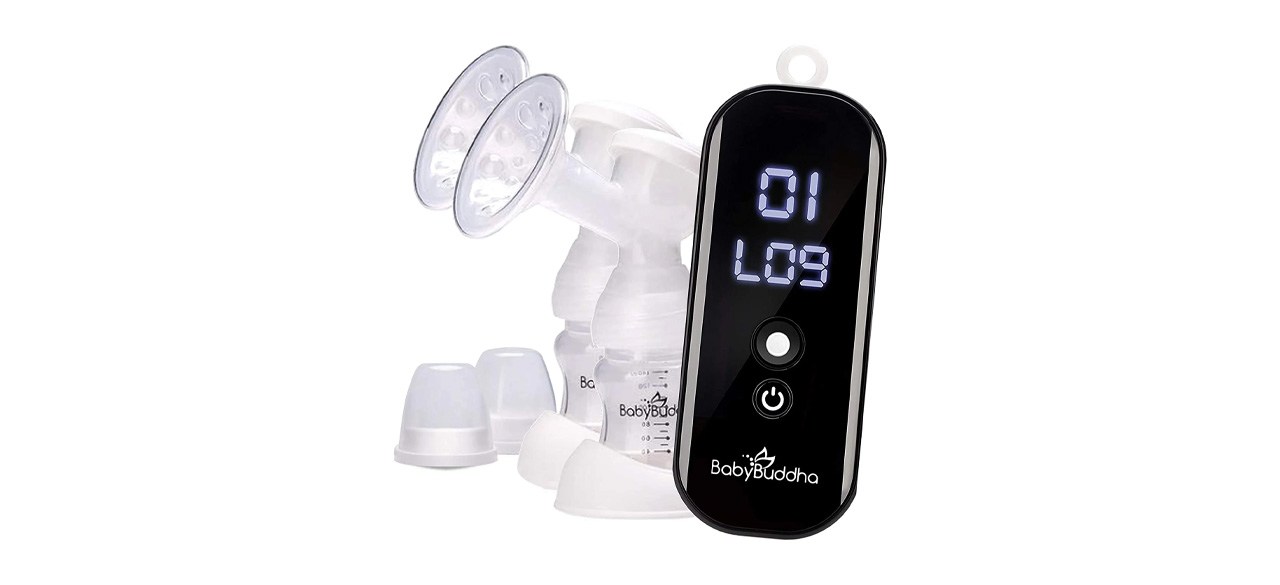 25% OFF
Manual breast pumps aren't only exhausting to use, but they also limit your mobility. This electric pump solves that problem. It lets you move freely as it automatically extracts breast milk, and the quiet mechanism allows it to operate discreetly. It has a rechargeable battery and six stimulation modes. Down from $249.99 to $179.99, it's on sale at a 25% discount this Cyber Monday.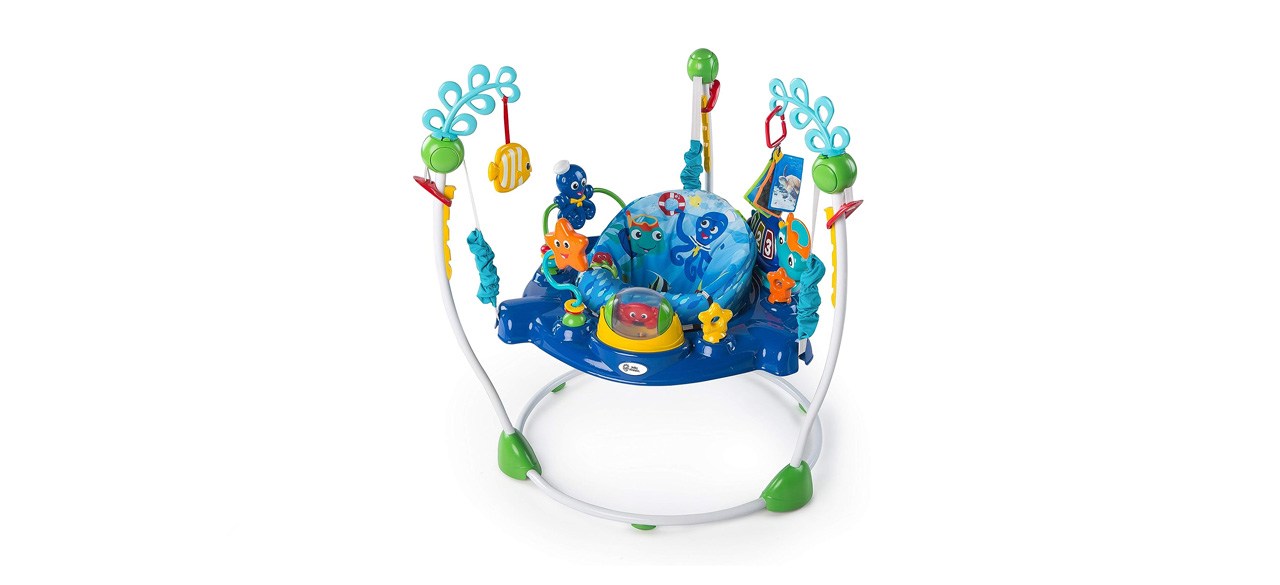 20% OFF

Keep your baby entertained in this activity jumper that boasts a bouncy 360-degree swivel seat, four height positions and a removable electronic turtle sea station. Children can start learning numbers and shapes in Spanish, French and English, and the jumper is easy to wipe down and clean with a damp cloth.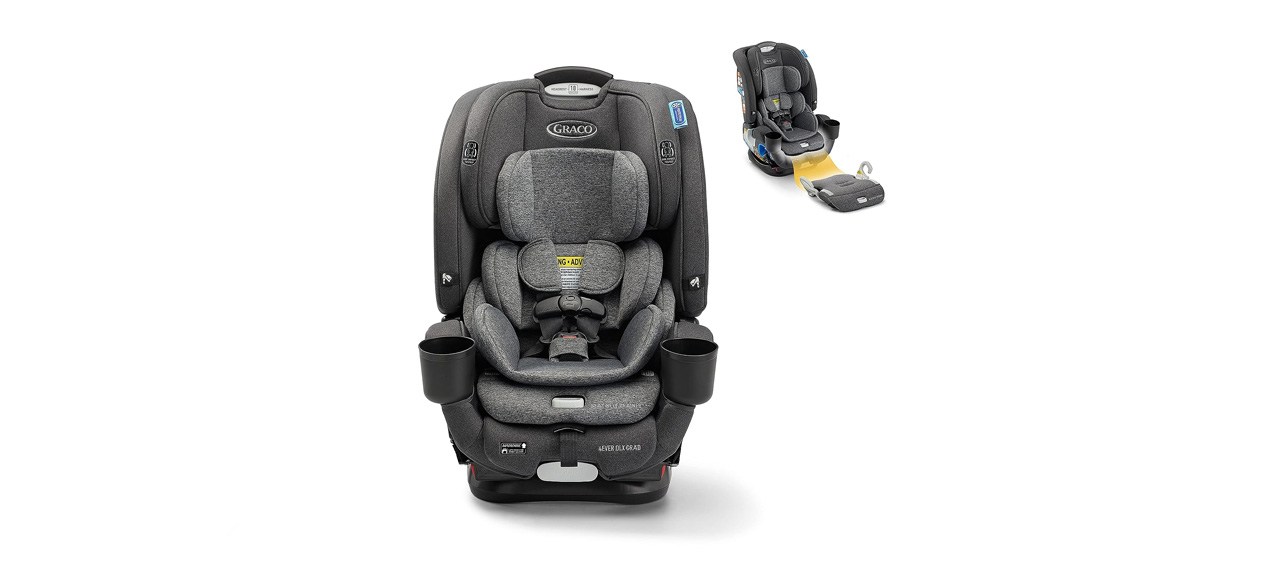 25% OFF
This car seat is advanced-engineered to provide superior safety in case of collision and features SnugLock technology for installing it in less than one minute. It has a design that's 10% slimmer at the cupholders, making it more compact, and the headrest is height adjustable to 10 positions.
Auto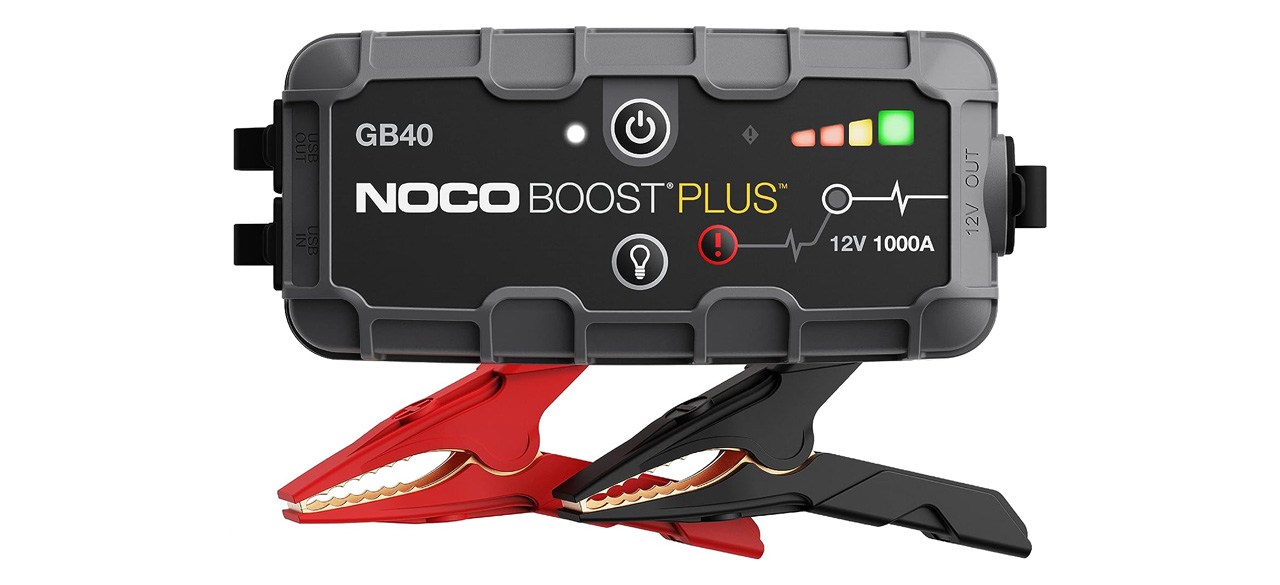 This car jump starter is excellent for boosting dead batteries and offers a safe way to do it without worrying about incorrect connections or sparks. It works on any 12-volt vehicle, and in addition to being a car jump starter, it doubles as an LED flashlight and power bank so you can juice up your smartphone, tablet and other USB devices.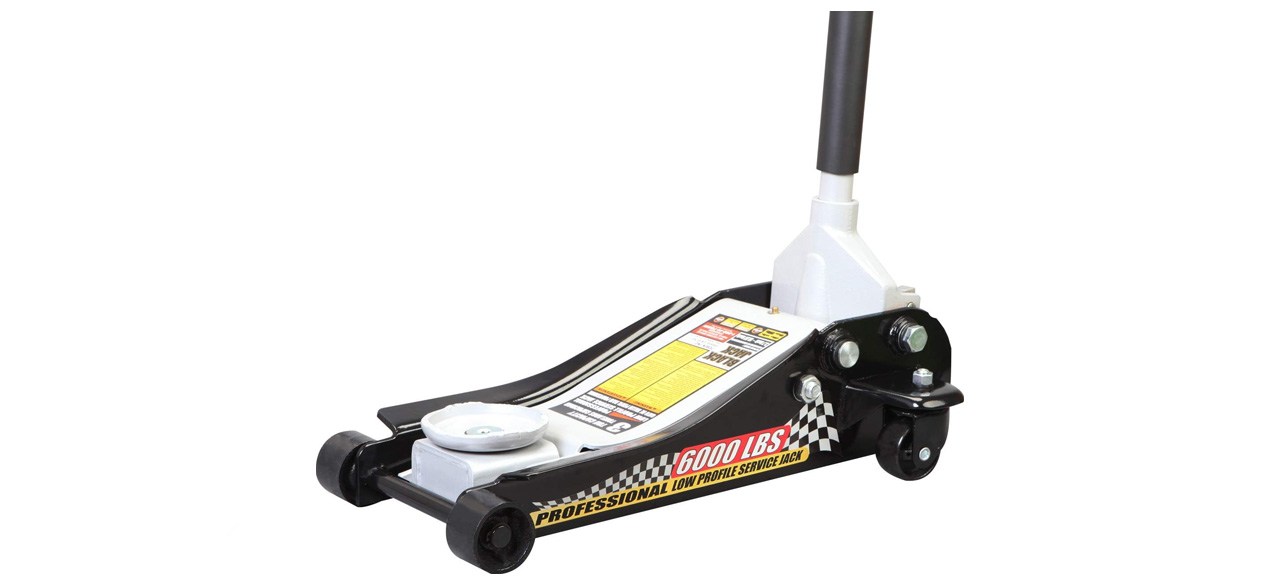 49% OFF
This jack is made with durable, high-strength steel and features a single-piston quick lift pump for effortlessly raising the jack to the desired height. The lifting range is 3-7/10 inches to 18-7/100 inches, letting you get underneath low-profile vehicles, and the foam bumper on the handle prevents damage to your car.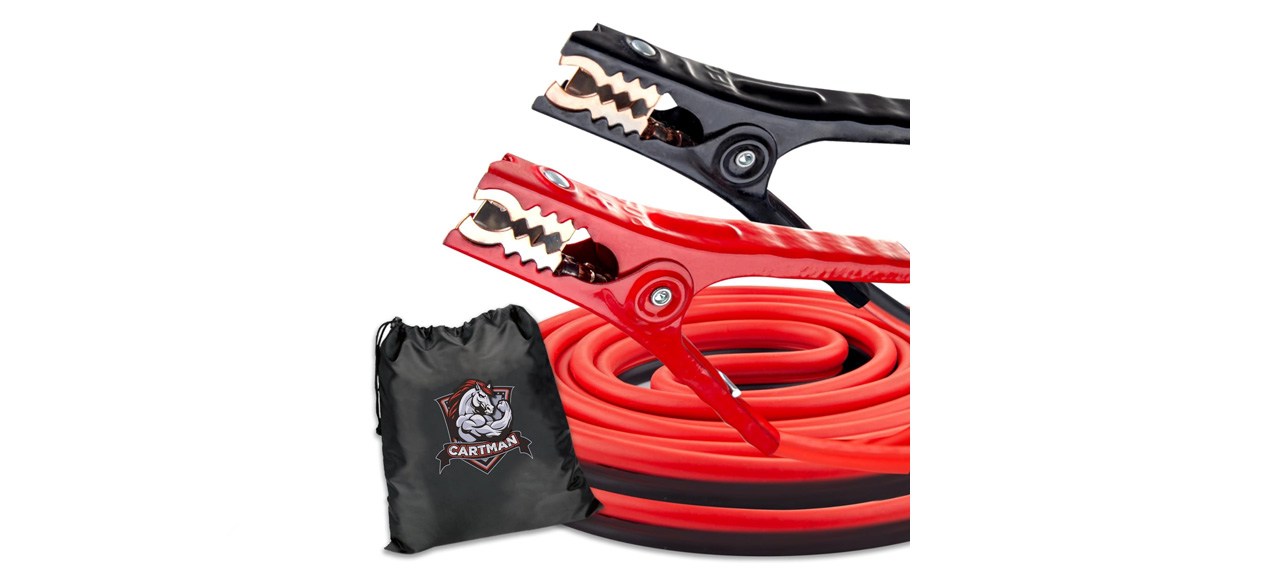 24% OFF
These jumper cables have a high copper content and low-temperature immunity for optimal safety. They're suitable for use with full-size cars, cargo vans, mid-size pickup trucks and freight-hauling vehicles, and the 20-foot length makes reaching the battery from the opposite of the car more manageable.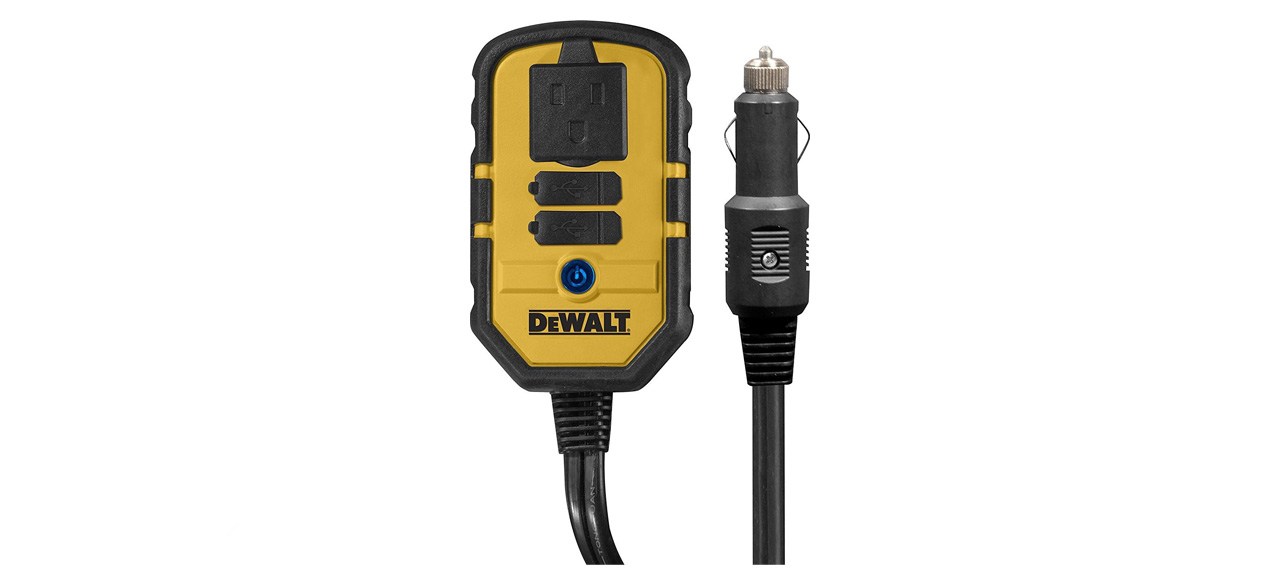 24% OFF
This converter converts a vehicle's DC power to household AC for power on the go. It has a 120V AC power outlet, dual 3.1A USB outlet, and a backlit power button with a power and fault indicator. Plus, it doesn't have a loud fan, allowing it to run quietly.
When is Cyber Monday 2023?
Cyber Monday 2023 is on Nov. 27, but most retailers discount products beforehand.
Who has the best Cyber Monday deals in 2023?
We recommend shopping at all big e-commerce platforms for Cyber Monday 2023. That includes but is not limited to Amazon, Walmart, Target and Best Buy. Best Buy specializes in electronics and appliances, while the others offer a more diverse range of products. Amazon may offer additional discounts for Prime members and is generally considered the top e-commerce retailer for Cyber Monday sales events.
How to find the biggest Cyber Monday deals
You can find excellent deals, but the best way to stay on top of the best is to remain vigilant and consistently check retailer websites. We keep our page fresh with the latest deals, too, so you'll want to check in occasionally as the big sale approaches. Also, we recommend signing up for newsletters from the most prominent e-commerce retailers, such as Amazon and Walmart. That way, you'll receive emails and information about Cyber Monday as soon as it becomes available.
Want to shop the best products at the best prices? Check out Daily Deals from BestReviews.
Sign up here to receive the BestReviews weekly newsletter for useful advice on new products and noteworthy deals.
Kevin Luna writes for BestReviews. BestReviews has helped millions of consumers simplify their purchasing decisions, saving them time and money.